Some posts contain compensated links. Please read this disclaimer for more info.
Let Ivica, A Popular Split Tour Guide Show Around His Hometown
The Dalmatian city of Split is well known; you see it's picture-perfect photos all over! It's home to the UNESCO-Listed Diocletian's Palace and is one of the best places to base yourself if you want to day trip to the surrounding islands.
But, there are things you can't see without a guide. There are stories about Split that you can't hear unless you have a guide.
And not just any guide. Split's most loved tour guide – Ivica Profaca. He is your go-to-man. We've covered some of his tours before, and always tell people to look him up when they stay in Split.
Now more than ever, private tours are a must – and a local guide can show you how to navigate Split's busy city core – and help you uncover the history and hidden stories.
Ivica is also a journalist & blogger – so you know he has a knack for telling a story as well as being a professional licensed travel guide. He was born and raised in Split, he can also take you away from Split's busy Old Town and get you on day trips with a difference.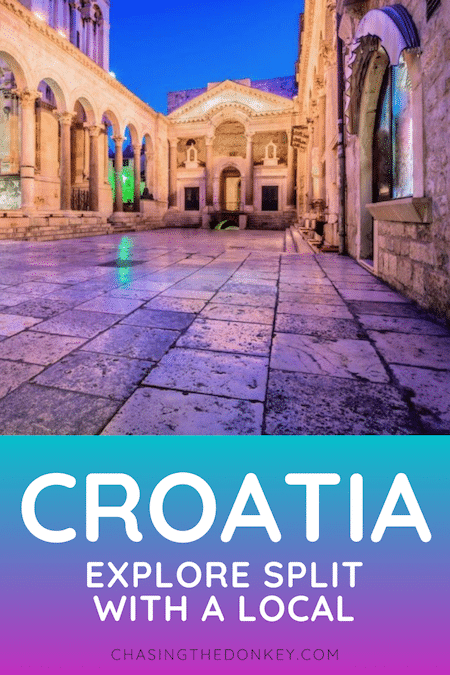 Ivica's Best Tours In Split
All his tours are all private, so you will not be with anyone else not in your traveling party. They can all be done one-on-one, to big families or small groups of friends.
You can find all his cool trips, and book them via TripAdvisor, he also has them Airbnb Experiences if you prefer to book them that way. The top tours he has are: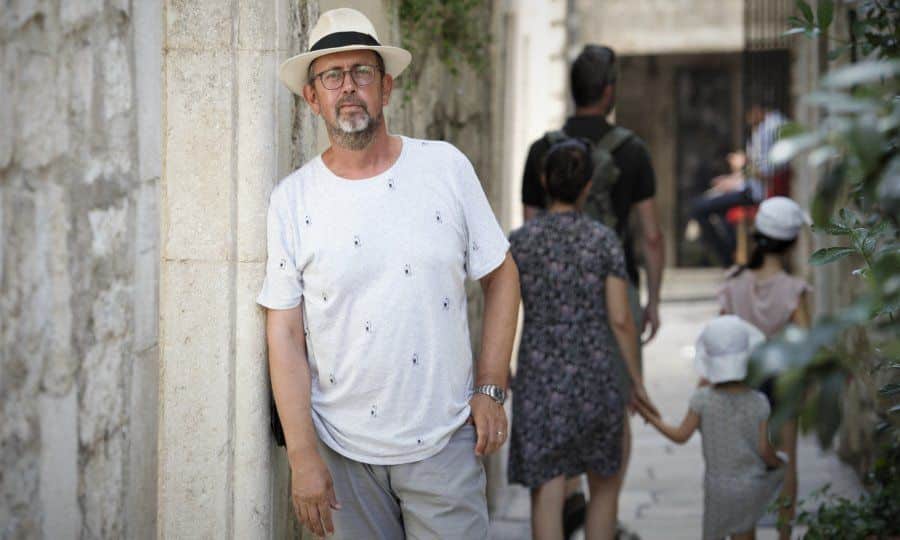 A man of many talents, he is also a license for Šibenik-Knin county, and can show you Šibenik, Krka, and also take you on special out-of-the-way islands like Prvić which is hots to the special Faust Vrančić museum.
Love hiking and want a guide? Ivica is your man. He loves all kinds of hiking and can take you around Kozjak and Mosor mountain ranges as all as onto the island of Brač, Hvar, and also Vis!
I spoke with Ivica to find more about him, his values, and how he sees travel now.
Tell Us About You And Your Tour Company
I'm have been a guide for the last six years, but my interest in Split, its heritage, and life has been much longer, I could say a lifelong.
As a journalist, I covered many aspects of local society, economy, people, politics, and history, and all of that really helps to give me a deeper experience of Split to impart on my guests. Now I'm an independent guide, running my own business as self-employed. I work with some prominent agencies, mostly on private or small group tours, but also on different online platforms like Airbnb Experiences, TripAdvisor, HQ Tour, and run my own web site where it's also possible to book a tour.
I'm also a blogger with the Split Tourist Board, which gives me an opportunity to help promote Split and everything it can offer. Starting earlier this year, I expanded my field of work. Besides a guiding license for Split-Dalmatia county, which includes, Split, Trogir, hinterland and most of most attractive Croatian islands, now I also have a license for Šibenik-Knin county, so I can give tours in Šibenik, national parks Krka and Kornati, and elsewhere in that very attractive part of Dalmatia.
How Do You Feel About Travel And Tourism Given The Current Situation?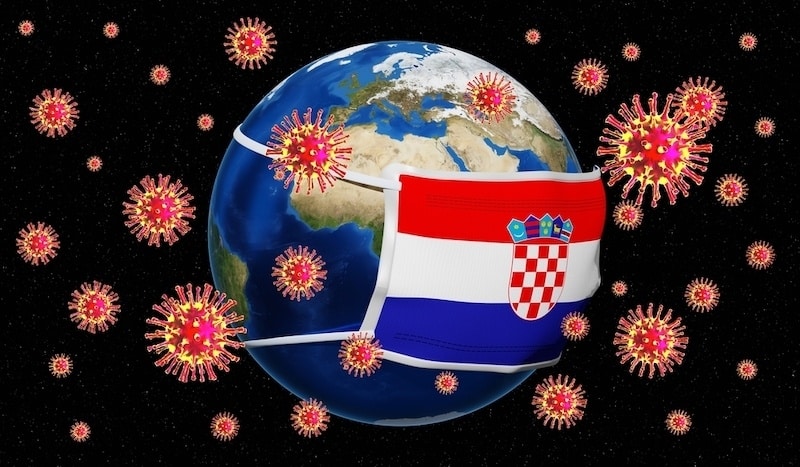 I don't expect we will come anywhere even remotely close to what we had in previous years. Croatia opened its borders to several countries, I believe a list of countries will expand in a month or so, but I think most people will hesitate to travel for at least three or four months, maybe even till next year.
There are many factors; in many countries, COVID-19 is still very active, and some of them are important Croatian markets, like the UK, USA, Nordic countries, France, etc. The next factor is that economy in many countries went down due to the pandemic, and travel is not really a basic need for people to spend money on right now.
Also, travel will be more expensive and harder to organize. I believe that the sector which might recover the fastest, besides nautical tourism, is family travels, more oriented to nature and opportunities not to be surrounded by many people.
How Will Your Business Adapt To New Measures, Social-Distancing, Safety?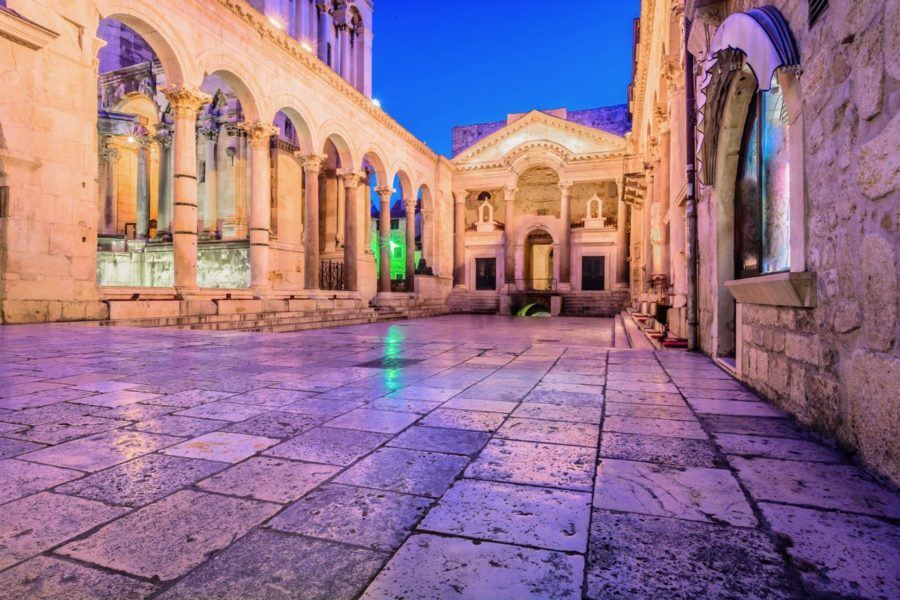 As I said, most of my tours are for smaller groups, families, or individuals. That makes them very safe in terms of distancing and easier to control. Face masks are not mandatory in Croatia, but I usually wear them whenever I go indoor.
Of course, hand sanitizers and avoiding physical contact with guests is a must. Knowing Split (and other places where I give tours) very well allows me to avoid bigger crowds.
Also, some of those tours are by default in more secluded places, for example, trailing around Marjan forest park, or any kind of nature-going, like hiking in mountains of Central Dalmatia, parts of national parks which are not over-crowded, etc.
What Are The Top Social Distance Friendly Tours You Offer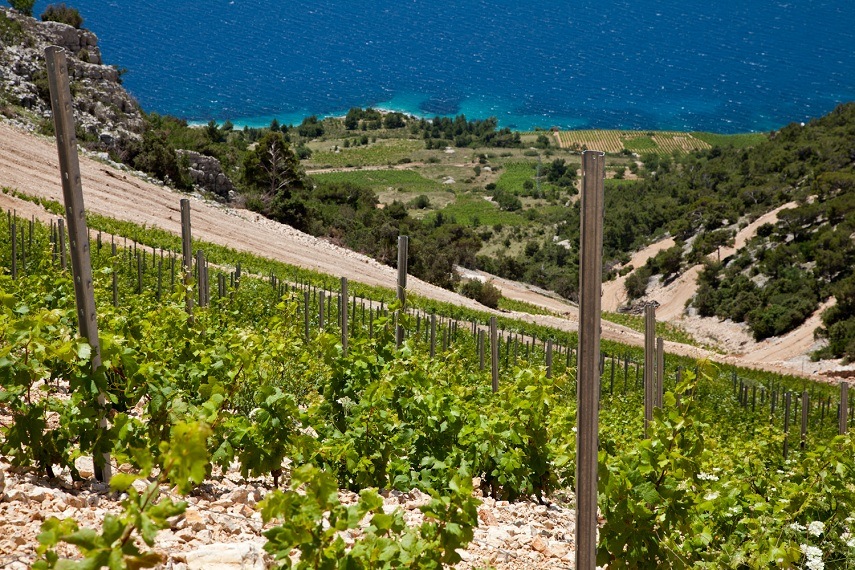 You already have my top tours, those I advertise the most, and which brought me really good reviews so far. However, I'm open to other tours that I can put in this category, like hiking and walking in natural areas, not only on the mainland but on islands, too.
Most people go to islands to enjoy beaches, but I must say my favorite spots on Brač, Hvar, and Vis are those away from the beach resorts, like UNESCO-protected Stari Grad Plan on Hvar, hike to Pustinja Blaca monastery on Brač, or vineyards on all those islands.
Pretty much all tours I do, or I can do, are social distance friendly, even classic historical tours of Diocletian Palace, especially I don't expect big crowds even on the most popular spots.
What Are Some Sights In Split That People Don't Know About?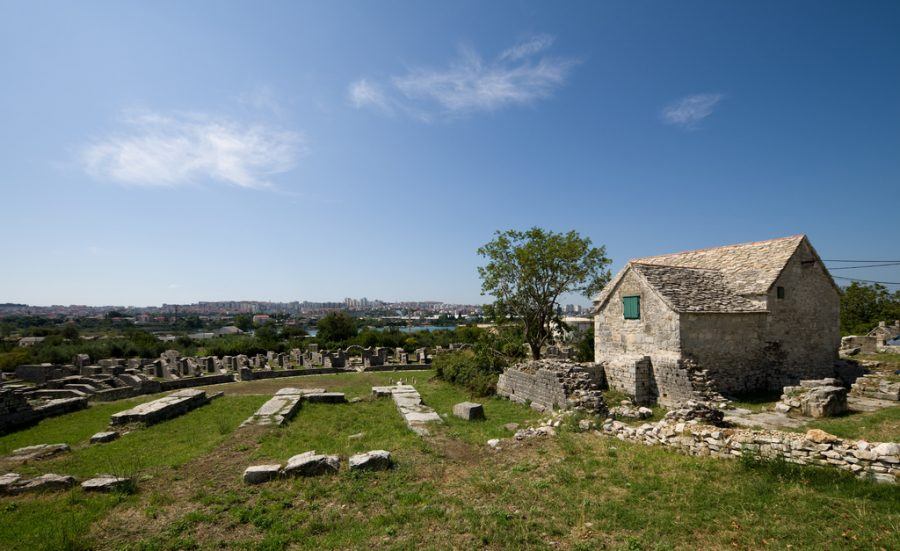 After seeing the biggest attractions, meaning Diocletian's Palace and city historic center, go explore beyond it. Go to Marjan forest park, visit some other parts of Split with 20th-century socialism-era heritage, or museums like Archeological Museum, Split City Museum, or Ethnographic Museum.
If you are modern architecture aficionado, don't miss a stroll around the 1970s and 1980's area of Split 3, which was featured in New York's MoMA as part of big exhibition of the architecture of former Yugoslavia.
The same goes for Poljud Stadium, which was also an important part of the same exhibition, but when stadiums open for viewers, don't miss some Hajduk match there.
There are excellent nature hideouts around Split, too. That goes for hiking mountains Kozjak and Mosor, or watermills on small river Žrnovnica. One very underrated, and extremely important site are ruins of the Roman city of Salona, once the capital of Roman province Dalmatia, only a few kilometers from Split. It's possible to reach it by bike, and then walk around without seeing or meeting many people.
Why Do You Suggest Travelers Come To Split?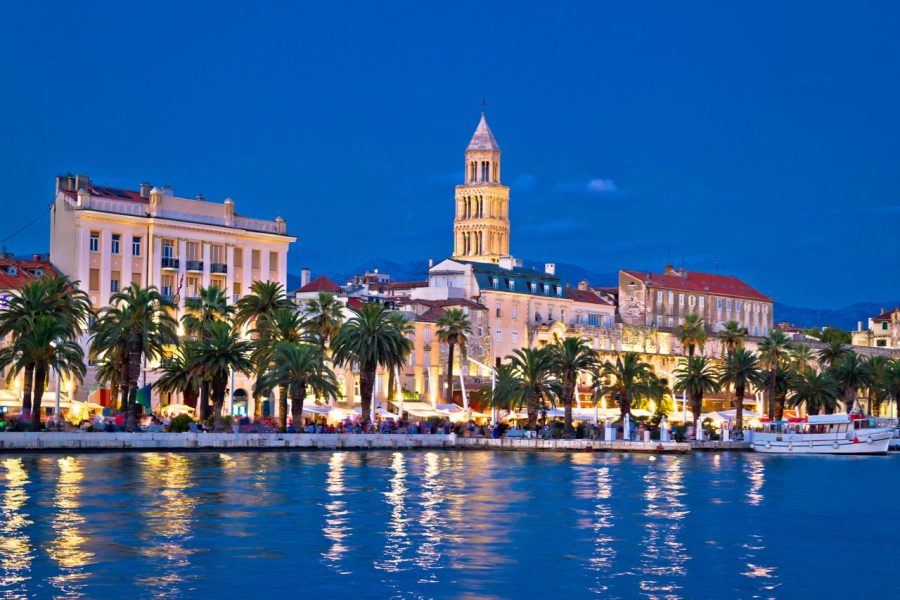 Well, it's my hometown, but it's not the only reason why I like to say that Split has really everything you need.
If you like history and architecture, there is the biggest preserved imperial palace in Europe. If you like culture, you can watch operas or classical concerts, or see good museums and exhibitions. If you like sports, this is the sports capital of Croatia.
If you like the beach, you can swim literally everywhere except in the city port. If you like nature, hiking, biking, walking, climbing options are endless. If you like to party, it will be a little bit harder this year, but also possible.
If you like to explore, Split has is the perfect location in the center of the Croatian coast, with all islands and hinterland which deserves way bigger attention.
For day trips you can visit no less than eight UNESCO World Heritage sites, one national park, or few nature parks or reserves. There are not so many places in Europe or even the world where you have all that so easily accessible. We do have our problems, but every city has it. Otherwise, it's a great place to live in – come see it with me.
More Ways To Discover Croatia With Social-Distancing
Share