Some posts contain compensated links. Please read this disclaimer for more info.
Get Outdoors & Head To Cape Kamenjak Nature Park
Here at Chasing the Donkey, we love Croatia! And while we would love to see travel return to 'normal,' realistically, we know that the 'new normal' is going to look very different. So, we're on a mission to share places and sights for you to go to be socially distanced – avoid large crowds, but still, get to experience the beauty of Croatia.
So, yesterday we told you to go east to escape the crowded well-known cities in Croatia. But, today, we are telling you to head to the westernmost county of Croatia – to the Istrian peninsula.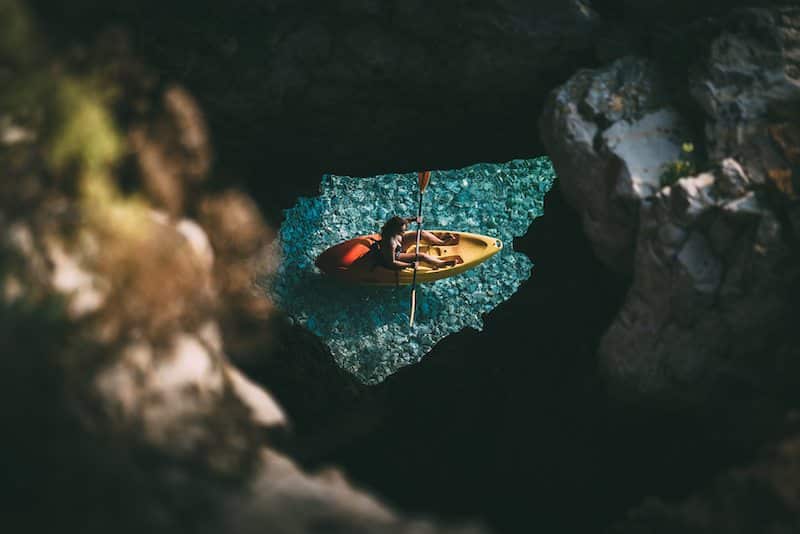 The other thing you can find in Istria – is space – oh-so-much-space, perfect for getting out on the great outdoors away from the crowds. One such place is Cape Kamenjak.
Cape Kamenjak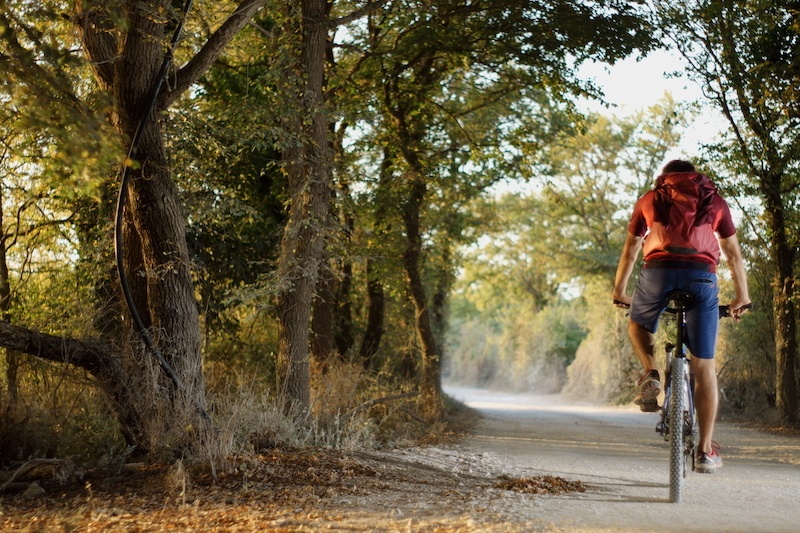 One highly recommended (and local) company to choose to see the sights with is www.jistra.com.
Jistra offers bike, SUP, and kayak rentals so you can go it alone, but they also offer small group tours so you can be shown the way from an experienced and professional guide.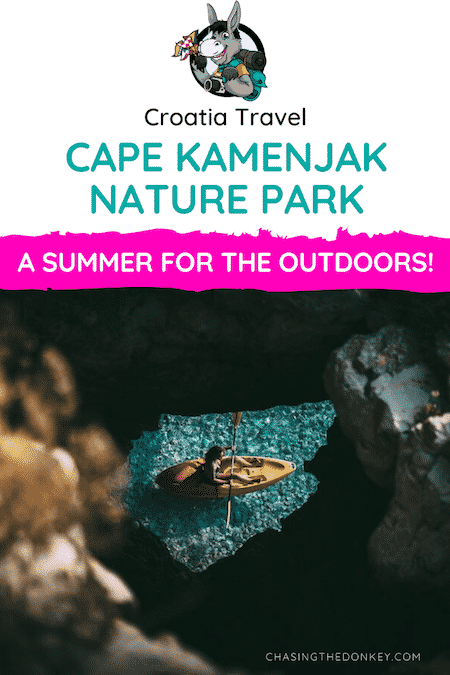 Best Cape Kamenjak Tours With Jistra
Their website has loads of tour options, but these ones are the ones that jumped out at me!
Fun E-Bike Ride At Cape Kamenjak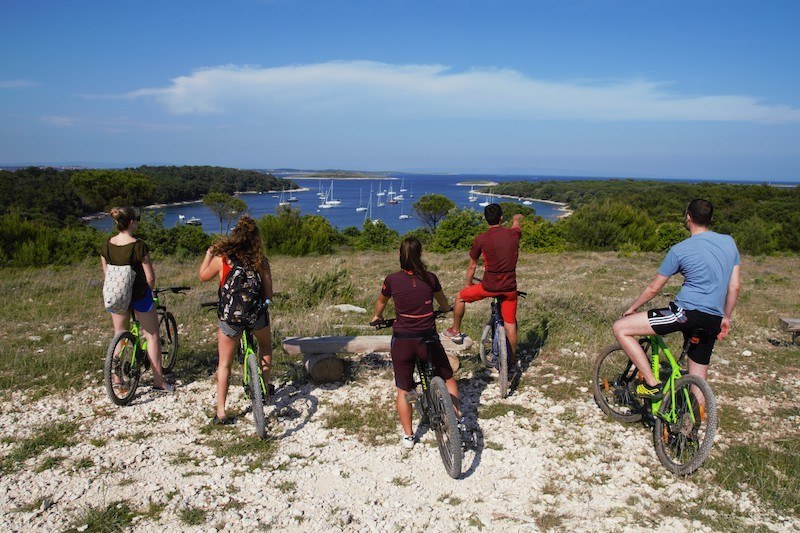 Hope on an electric bike and peddle your way to a magical Istrian adventure. Beautiful beaches with turquoise waters and rich flora and fauna await. After your 3-hour e-bike tour, you'll stop at the unique Safari Bar, located in the southern part of the Cape Kamenjak, for a refreshing cold drink!
E-Bike Gastro Tour Istria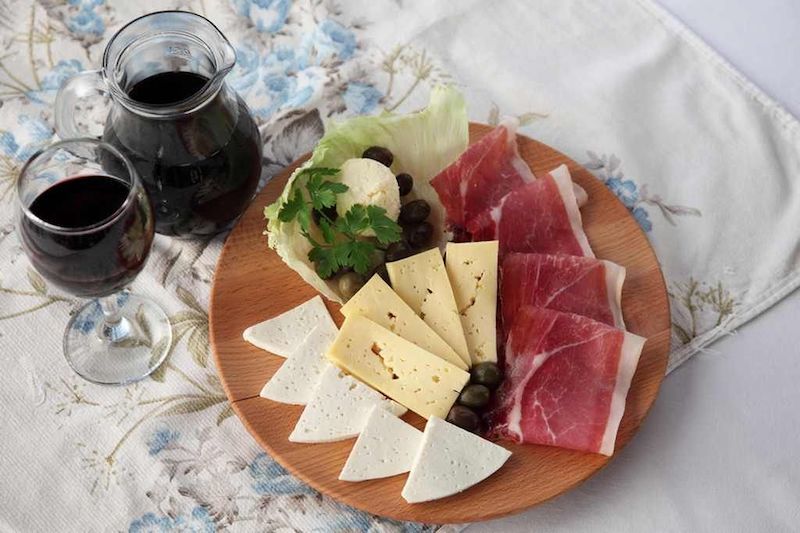 Picnics are so much fun
– am I right? Well, ask Jistra about their tour on an electric bike tour where they combine cycling and food! Before you get to eat, you'll be shown an orchid species native to the area, as well as some 530 other plant species!With no hotel or tourist attractions anywhere in sight, you'll be one with nature.
Your guide will take you to a local farm to sample Istrian delicacies, including local wine and olive oil – plus you'll get to take a dip into Adriatic to cool off!
Full Cave & Safari Experience By Kayak
This is a special 5-hour kayak tour, where you'll see unforgettable scenery of two caves, known as Big and Small Kolombarica, as well as ending the day for lunch & a drink!
Sup & Kayak Wine Sunset Tour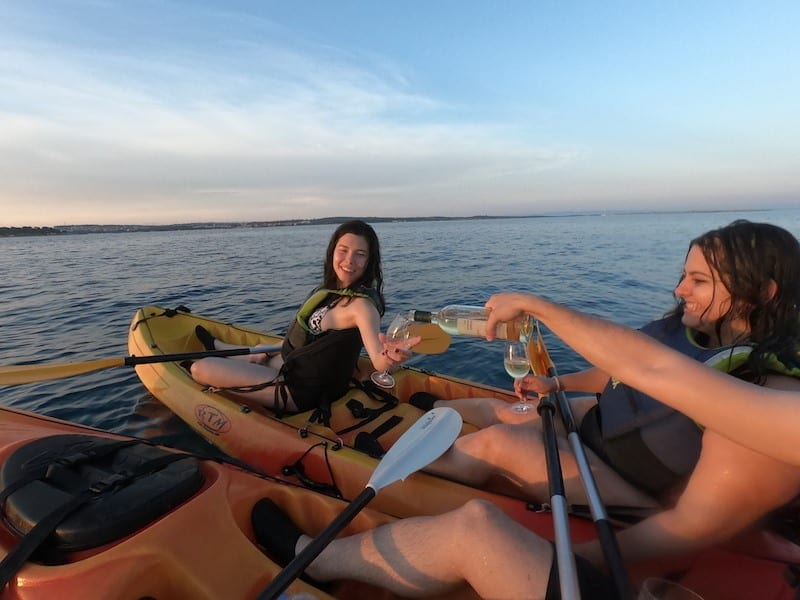 The name says it all. Witness the brilliant days end – sunset while paddling with wine in the Medulin archipelago… um, hello! Sign me up for this one straight away!
Equipment Rental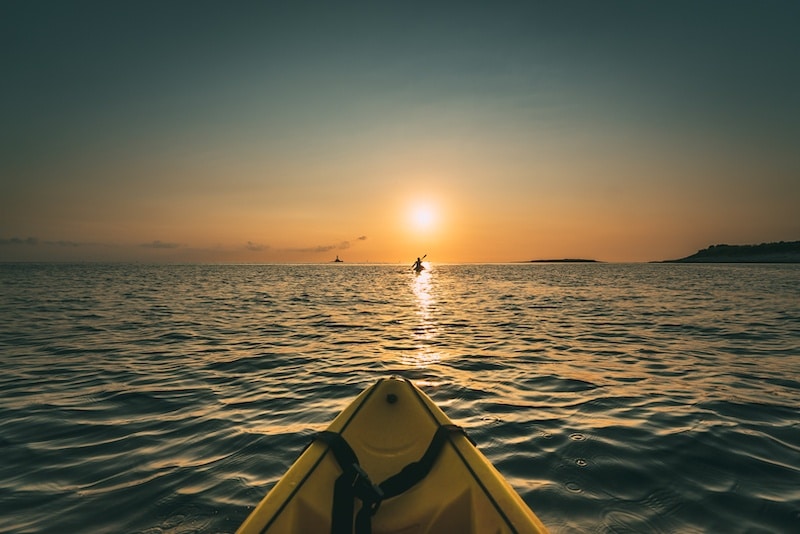 If you do not want to do a tour, contact Andrea and his team, they will help you to arrange kayak and bike rentals for as little as one day, all the way up to 3 weeks. They can arrange delivery in Pula, Medulin, Vodnjan, Fažana, and other cities in Istria if you can't reach them.
Or email info@jistra.com
If you found this article useful, be sure to show it some love, share it with friends.
More Ways To Discover Croatia With Social-Distancing
Share