Some posts contain compensated links. Please read this disclaimer for more info.
5 Croatian Islands Waiting To Be Discovered By Adventure Seekers
Croatia was once part of the former Yugoslavia, it gained independence in 1995 and each year becomes a more-and-more popular tourist destination. This popular Mediterranean country borders Slovenia and Hungary and Montenegro and shares a picturesque maritime border with Italy in the Adriatic Sea.
Krk – Largest Croatian Island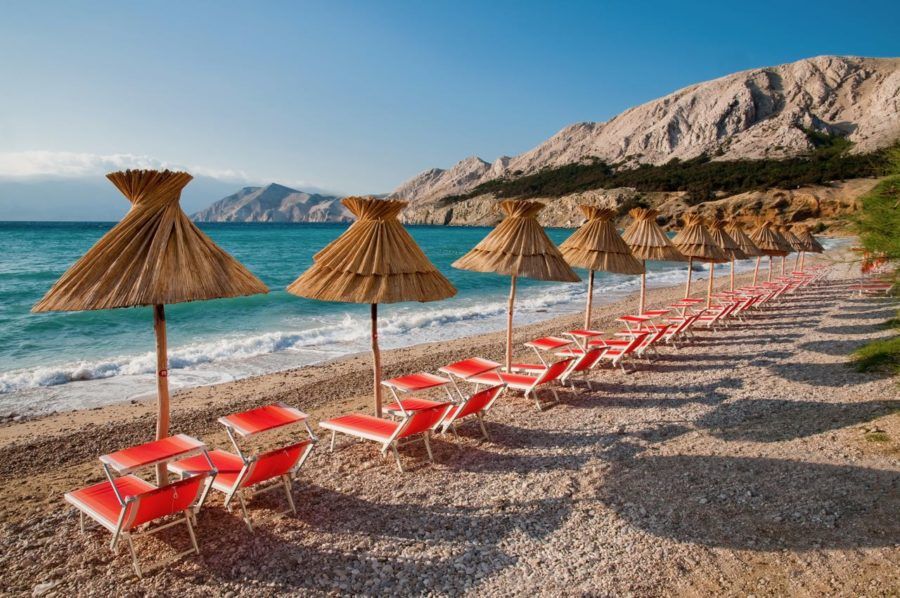 The largest and most heavily populated island is Krk, offering 157 miles of well known and loved tourist destinations that include glorious sandy beaches. Home to John The Baptist, the island is very proud of its churches and monastic buildings. Some are thought to date back to the 11th century.
The island has travelled through time and each empire has left its mark, the Roman called this Island Curicta and built the famous thermal baths. Invaded by the Italians, Krk was under Venetian rule until 1797. A short flirtation with Napoleon from 1806 added to the flavour of the island.
The island has a bridge that connects the island to the mainland, making it an accessible stop on a tour of the Croatian islands. If you prefer an island to be an island consider the following:
Hvar – Sunshine Island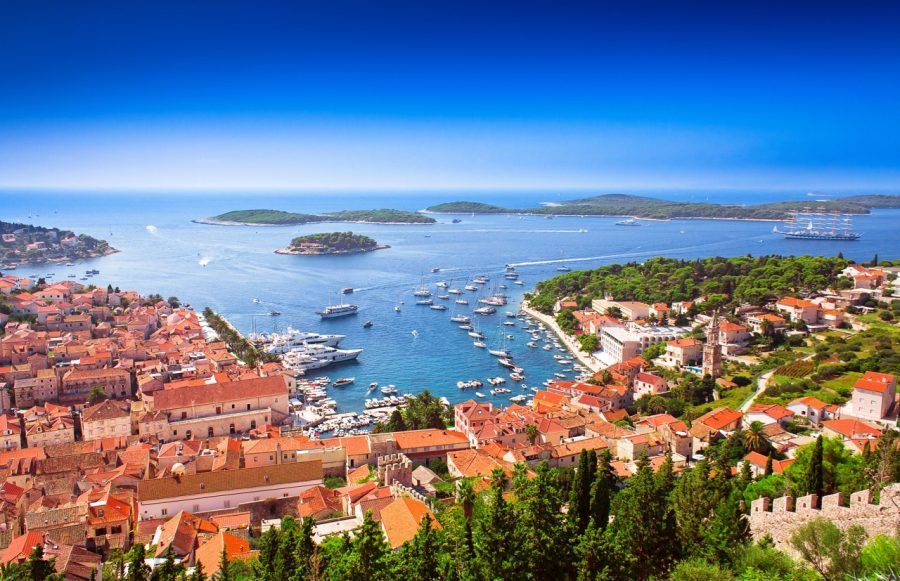 The fourth-largest island is famed for being a lush green garden paradise while boasting nearly three thousand hours of glorious sunshine a year. Hvar was colonised by the Greeks in 384BC and went on to be invaded by the Romans and Austrians. The island sits in the Mediterranean and was an influential port of call between Venice and the rest of Europe. Again these factors have left their mark on the island's cuisine and general outlook.
Known as the perfume island, Hvar is covered in fields of lavender reminiscent of the south of France, while rosemary, sage, and other cultivated herbs cover the countryside and bring affluence from the export of lavender and aromatic oils. Only accessible by ferry, yacht or private jet, Hvar is popular with the rich and famous, for good reason.
While there be sure to visit Croatia's only Master of Wine who lives on the island – Jo Ahearne.
Brac – Star of Dalmatia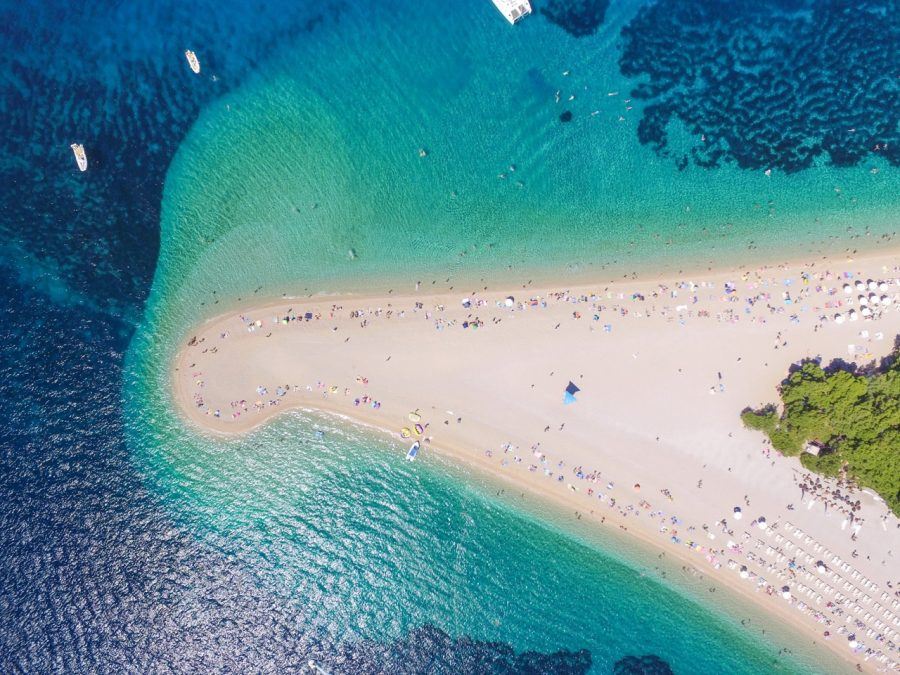 The locals will tell you they make the best wine in the region and Brac is close to Hvar and also boats hours and hours of sunshine and is home to many olive and fig trees. An abundance of fresh produce makes lunch in Brac a very appetizing proposition.
Home to one of the most famous beaches in the Adriatic, the Zlatni Rat (Golden Horn) beach on Bol has been the subject of many advertising campaigns and used in films – miles of beaches and deep blue sea make Brac a very popular destination for obvious reasons.
The beaches aren't the most interesting thing about Brac, Brac stone is – a precious commodity, white limestone that has been used to build palaces and, in particular, the Canadian National Vimy Memorial in France, chosen because of durability. It features widely across Brac and nearby islands, exporting this commodity means you never know where you'll see the use of this famous stone.
There is an airport on Brac, but it's only accessible to small aircraft, opening between early March and October. Though the island is well served by ferries and catamarans, so once you're in Croatia island hopping is easy and fun.
Korcula – Small But Perfectly Formed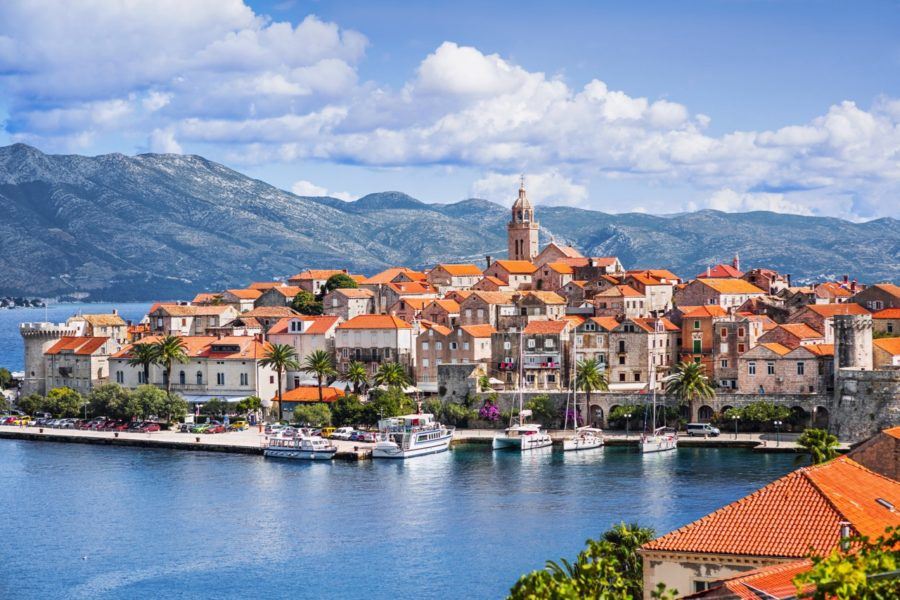 Only 20 miles long and 5 miles wide, Korcula is popular off the beaten track tourist destination; known for dense forest and lush vegetation this island boasts medieval palaces in town squares. With notable influences from Roman and Greek invaders, Korcula has had more than its fair share of history.
Notably, Marco Polo was born in Korcula. Under Commander Peter Lowen, the British took on monumental building projects, such as the fortress on the hill above Korcula Town. The island was occupied by the Germans in 1943 for the remainder of the war. I think we can conclude from history that the small but perfectly formed Korcula is a destination for history buffs and culture vultures alike.
Check out our favorite ways to safely explore Korcula post-COVID here.
Pag – Party Central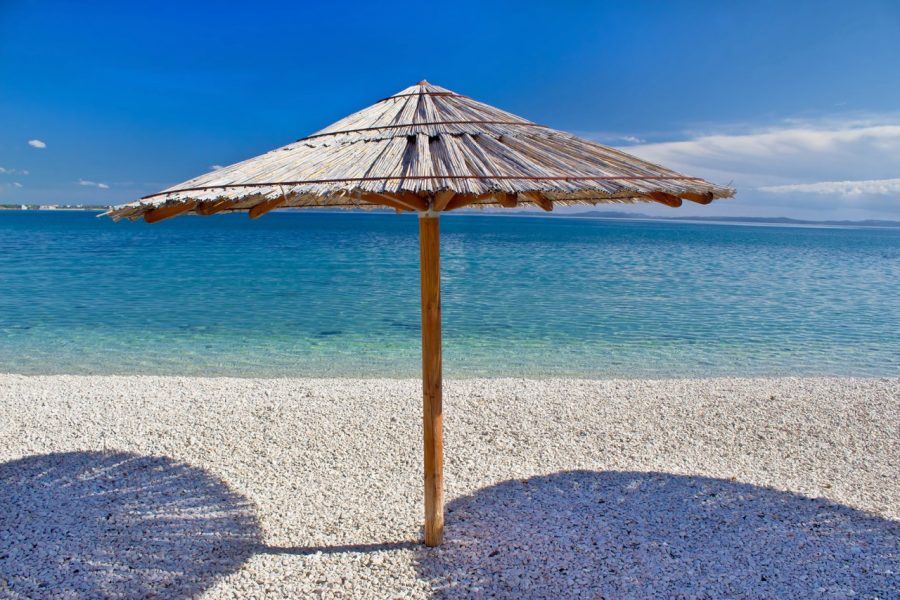 If it's a party you're after Pag is the destination for you. The resort of Novalja is home to no less than 16 festivals a year; one of the most famous being Love International. All festivals are postponed until 2021, but this makes Pag a great location for this year's getaway but without the crowds to keep you awake.
Easy to reach from the mainland and the most easterly of all the islands, Pag has a lot to offer on an island-hopping trip. If windsurfing is your thing this island is for you. The strong "Bura" winds mean water sports are a premium pastime, whether it's jet-skiing or windsurfing that tickles your fancy, this island is well situated to offer you the best of times.
Whether you choose one or all five islands to visit, this is no doubt a bucket list trip, and one that will be memorable for all the right reasons. Say hello to Marco Polo for me and ask him if he wants his shirt back.
For Croatia island tours, check out this boutique adventure travel agency!
Share