Explore Dubrovnik Riviera Away From The Crowds
Dubrovnik is not only famous for it's Old Town walls but also for the archipelago of the Elafiti Islands. The Elaphites sit just off the coast of Dubrovnik. There are 13 islands covering around 30 square kilometers, with about 850 inhabitants.
If you're looking to get away from the bustle of Dubrovnik city and indulge in beautiful Mediterranean vegetation, crystal clear seas and peaceful beaches than private boat trip from Dubrovnik is a perfect escape for you.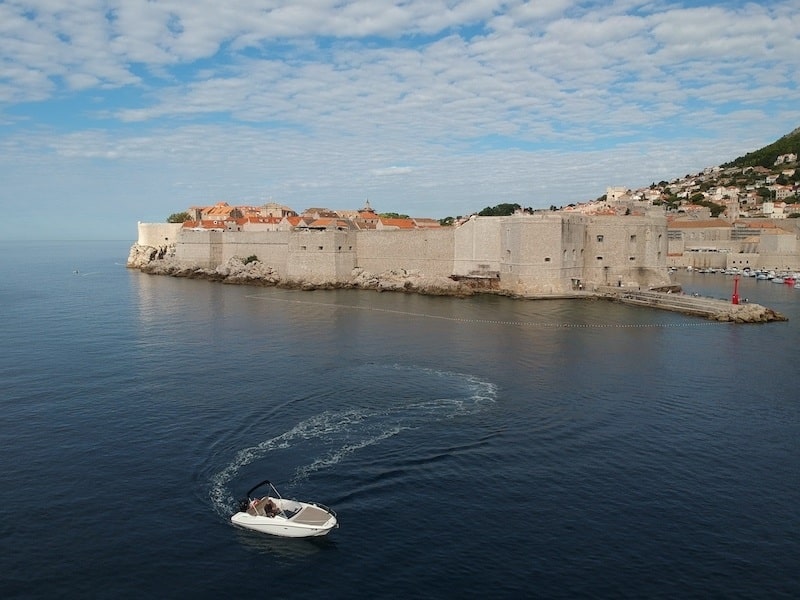 The best part of a private boat tour is that it is private, and you'll be in total comfort aboard a beautiful private boat guided by knowledgeable and local skippers that will give you insights into the culture and beauties of the area.
Because the tours are private, you're assured complete social distancing – all the while, you get to enjoy the best that Adriatic sea can offer.
Explore Dubrovnik have several tour routes such as North Elaphiti Islands, South Elaphiti Islands, North Elaphiti and Mljet, Island Mljet, Island Korcula. Once you select your preferred destination and boat type, you can start your magical journey.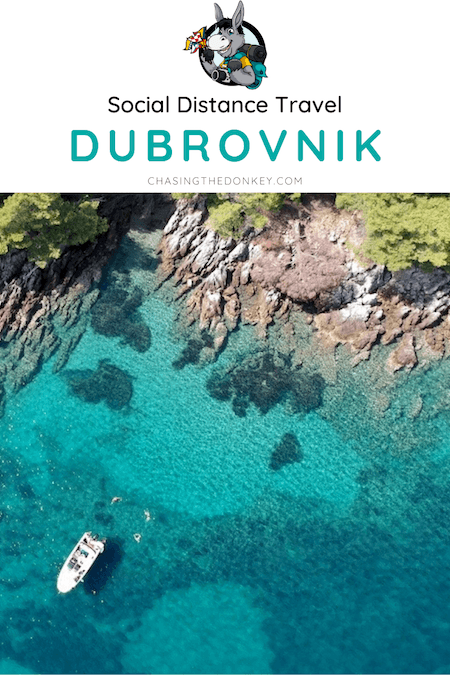 They will start the tour by sending a private car to your accommodation to collect you; then, you will embark on the boat in either the Old Town Port or the Port of Gruz. Here you will meet your skipper, which will ensure you have a safe and unforgettable journey.
Since the moto of Explore Dubrovnik has always been "away from the crowds," their skippers will suggest the best places and time to see each of the islands, caves, beaches, and bays to help you avoid going at peak times.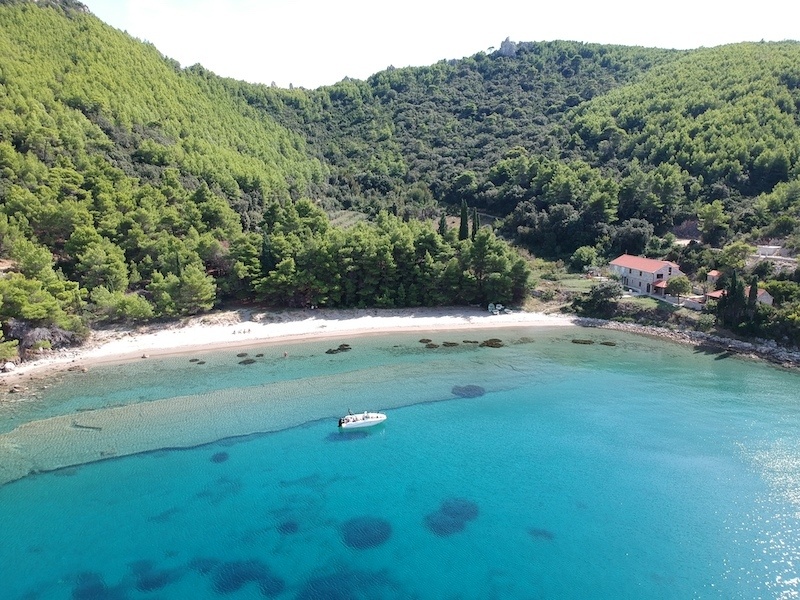 The most popular boat tours from Dubrovnik are to South Elafphiti Islands -Lopud, Kolocep, and Sipan, and then due to needing to expand to find more ways to social distance, Explore Dubrovnik introduced a new tour to North Elaphiti Islands with a visit to South Mljet.
On that tour, they'll take you further away from locations that are frequently visited and making sure you remain away from the crowds.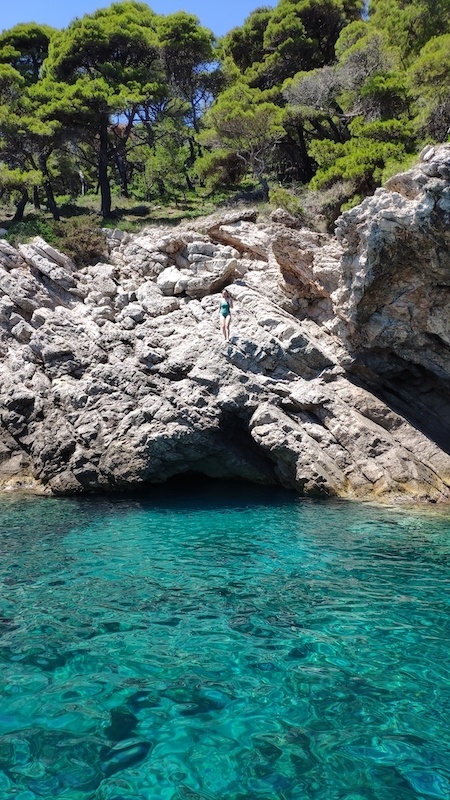 Explore Dubrovnik has newer, bigger, and faster boats, so a slightly longer journey to the fun and beautiful locations of North Elaphiti is as quick and comfortable as it would be going to South Elaphiti islands.
They try to take our guests where fewer tour operators are going to help you discover the parts of the Elaphiti islands that are still hidden from many tourists.
During the tour, you will visit hidden bays for swimming, snorkeling, cliff jumping, or whatever your preferences are.
6 Reasons To Take A Private Tour With Explore Dubrovnik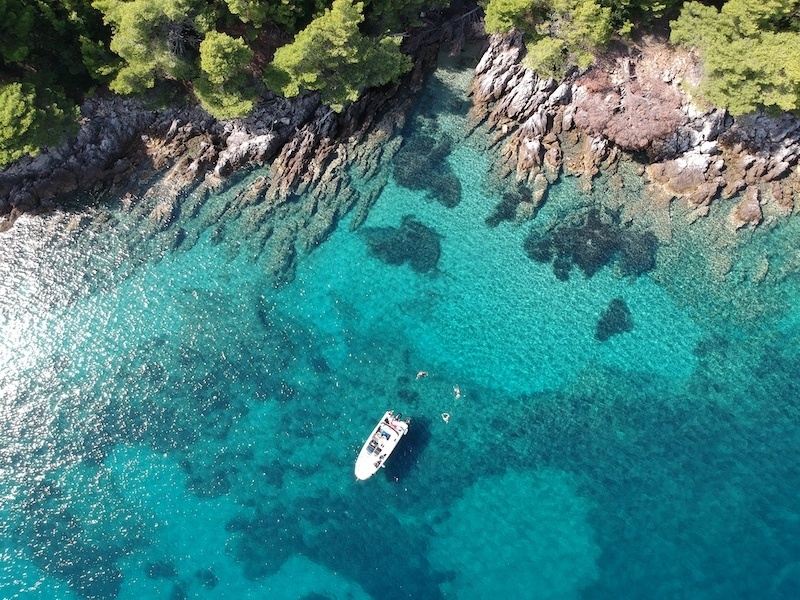 ®098
Unique locations: They'll take you to destinations that very few know about and are hidden, for example, the new and exciting tour to the North Elaphiti Islands where nature is still unspoiled by hotels, big boats and tourist crowds
Outstanding staff: The knowledgeable and genuine skippers that will assure you're safe while doing fun activities and learning about Croatian history and culture
All-inclusive: No hidden costs. The skipper, fuel, drinks, snorkeling masks, go pro camera are all included in the price of the tour, and there are no hidden fees at the end. You should know that lunch isn't included, but they can recommend the best local restaurants where you can stop to enjoy some of the freshest seafood in Dubrovnik
Quality boats: They have new boats that are in immaculate condition. Including speedboats for up to 8 persons, gorgeous yachts for families or group of friends for up to 12 persons and event ships for private groups for up to 150 persons
Easy booking: All of the tours can be booked through their website and paid for by credit card. Simply select the tour and follow the booking process on the website. If you're not sure what option is the best for you, they have a booking team that is available to give suggestions and assist.
Safety: As their motto says, "away from the crowds," they truly respect old & new safety measures and assure social distancing during the length of your tour.
Or email sales@exploredubrovnik.com
If you found this article useful, be sure to show it some love, share it with friends.
MORE WAYS TO DISCOVER CROATIA WITH SOCIAL DISTANCING
Share