Some posts contain compensated links. Please read this disclaimer for more info.
Elude The Crowds At These 6 Unknown Beaches In The Zadar Region
The Zadar region is blessed with a bountiful coastline. The main city center, Zadar has many gorgeous beaches – but as with all beaches close to the main center – they get busy. Packed even.
So, with this new era of social distancing, we thought you might like to know how to elude those beach crowds (well as much as that's possible in summer!) and this year, discover new beaches.
Ones that you may never have heard of. Ones that are small, some without facilities, but all of them glorious!
I've called Zadar home for the past seven years, and as I continue to explore, I find more and more. For this post, Antonia Stručić from www.maestraltours.hr helped me find some!
Antonia lives in Kožino (15 mins from the city center), and she has accommodation you can rent as well as an agency that can help you book tours and activities.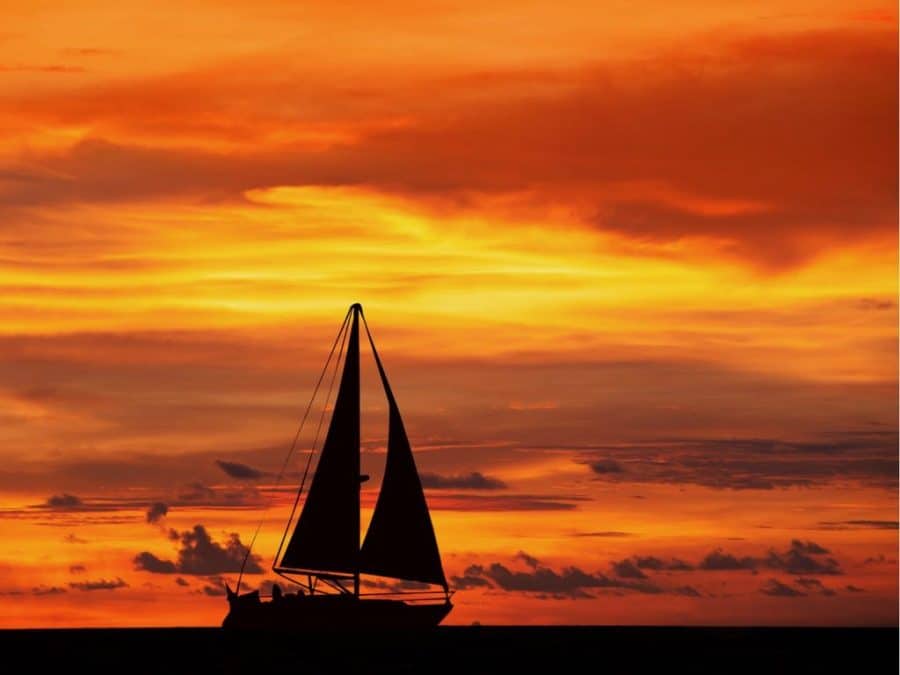 Blessed with numerous beaches, together we've chosen six of the lesser-known beaches. You can find all the popular ones here if you're keen.
We hope you enjoy them as much as we do.
Beach Sveti Petar, Kožino

St. Peter's Beach is located on the edge of Kožino. If you don't like crowds on the beaches, this place is ideal for you. It is surrounded by a pine forest, which provides natural shade all the way to the sea. The sea here is extremely clear. In some parts the beach is rocky and there is also a small bay with sand. The whole town of Kožino is private and without the large tourist crowds of many other seaside villages, and has mostly natural beaches – it is great for families.
Ask Antonia about accommodation close to the beach.
Bilotinjak, Privlaka
View this post on Instagram

Bilotnjak beach in Privlaka is a little slice of paradise. It is a completely natural beach, not disturbed by construction of any kind, no concrete, and no sunbeds. Just a little warning – there are no facilities at all here. The steep rock descends into the sea and sand, a real natural oasis away from the village. There is a place to park your car (which you will need to access this beach), and then you need to walk down the steep set of stairs to the beach.
Duboka Draga, Vrsi
View this post on Instagram

Another completely wild and natural beach, away from the city and the villages. Here you'll find a beautiful view of the Velebit Mountain. This beach is accessible only by car, and you won't find that much room for many people to laze about. The sea here is extremely enticing, even though there are no facilities at the beach. Also, to access the beach you do need to walk a long distance along a stony path – but once there it is absolutely worth it.
Bošana Beach, Pag
View this post on Instagram
On a long and narrow island north of Zadar, connected to the mainland by the Paški Most bridge, lies Bošana Beach. Located near Pag, this is the far northern corner of Zadar County. Many beautiful beaches dot this area blessed with breathtaking coastlines made up of rocky cliffs, sandy beaches, pebbly shores, and crystal-clear waters. The Bošana coast is several kilometers long and characterized by numerous bays and coves. Note that there are few facilities there, and the walk down to the water is a steep one. Once there take cover under a pine tree and relax.
Zlatna Luka Beach, Sukosan
View this post on Instagram
In Sukosan, just southeast of Zadar, is Zlatna Luka Beach, a pebble beach along a road featuring palm and pine trees, chemical toilets, showers, and changing rooms. This is a great destination to go if you want to escape busy Zadar for an afternoon and relax on a quiet-ish beach. Additionally, this is also the location of the Zlatna Luka Diving Center, which organizes diving excursions to spectacular Kornati National Park.
Divlja Plaža (Wild Beach), Pakostane
View this post on Instagram
Along the road known as the Jadranska Magistrala, between the towns of Pakoštane and Drage, you will find another beach of untouched nature. The beach is pebbly, with occasional rock, surrounded by a pine forest. Here you can enjoy the peace and quiet and be at one with nature. The crystal clear sea will delight you as it is far from the crowds and the bustling city. Once more, just know that this beach also has no facilities.
If you found this article useful, be sure to show it some love, share it with friends.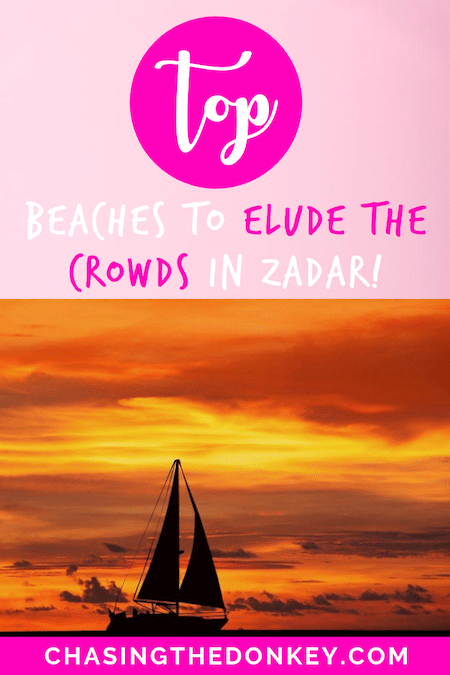 More Ways To Discover Croatia With Social-Distancing
Share