Some posts contain compensated links. Please read this disclaimer for more info.
Diary Of (Self Imposed) Coronavirus Lockdown In Croatia
Dear diary…well, not quite. But as I am not traveling, I can not travel blog. Plus, let's face it, who wants to read travel stories, when the world has become an almost, do not travel zone?
Instead, I decided I'll write my musings about coronavirus while in Croatia.
If you like, bookmark this page, and I'll update you as we go along with trying our best to avoid this beast that is COVID-19.
March 12 – Day 1
Back on February 23, my family and I were enjoying the sights and delights of our neighboring country Slovenia. We were on our winter school break. That seems like a lifetime ago now. But in reality, it's been just over two weeks.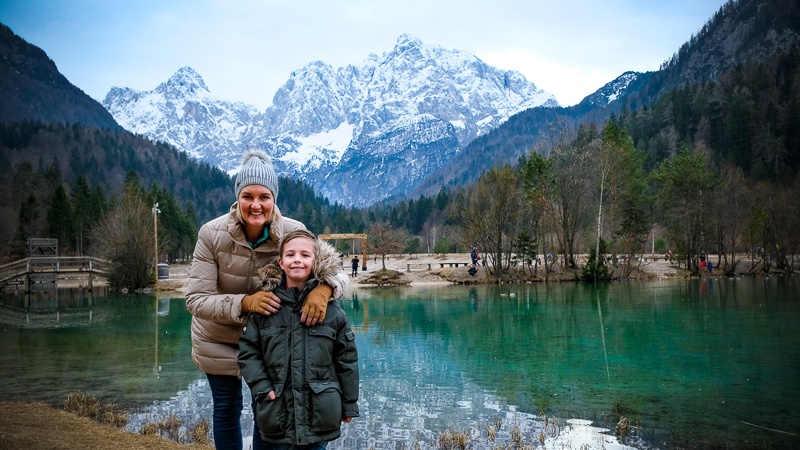 On the 24th, we took a family day trip to Postojna caves and were so excited. As we approached the ticket booth, we saw a busload of tourists arriving.
I gasped "are they Chinese?", as soon as I said it, I instantly felt awful.
They left the bus, one-by-one all wearing masks and looking sheepish. The poor things have no doubt be subjected to gasps like mine, and glaring stares while on vacation.
Mr. Chasing the Donkey, and I agreed to keep our distance in any case.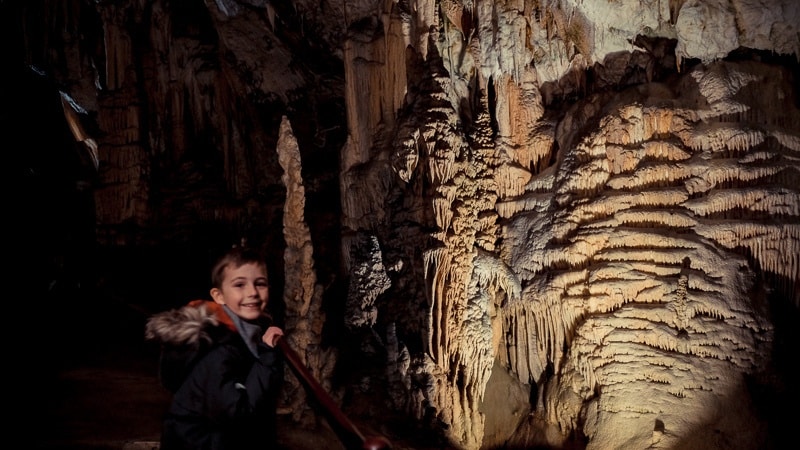 As we meandered down to the meeting point, we realized something. There were many Italians who were also going to be 120 meters below in that cave with us. The Italian led group was seated on the train seats behind us.
I gasped again, "do you think they are from the northern part of Italy that went on lockdown last night?".
Of fuck. I thought to myself, "why am I so paranoid?".
What are the chances the virus will be on one of them and leap forward onto us? As we now know, very likely.
Skip forward those two weeks, and I am now writing to you from my sofa (I have an office, but much prefer this spot!), in self-imposed Coronavirus lockdown.
Am I crazy?
Yes, probably.
If you ask Mr. Chasing the Donkey, he will, for sure, say so. I have been slowly buying things like non-perishable items and nappies and, yes, of course, bog roll for the past ten days. He said I was mad.
Until last night.
On March 10, we had news reports of a kindergarten teacher in the Zadar hospital. The news reported she was in isolation for suspected coronavirus.
That bothered me. I had been saying for days; it's time to close the schools and start to implement stronger social distancing rules to save our little country from the heartache our neighbors across the Adriatic are facing.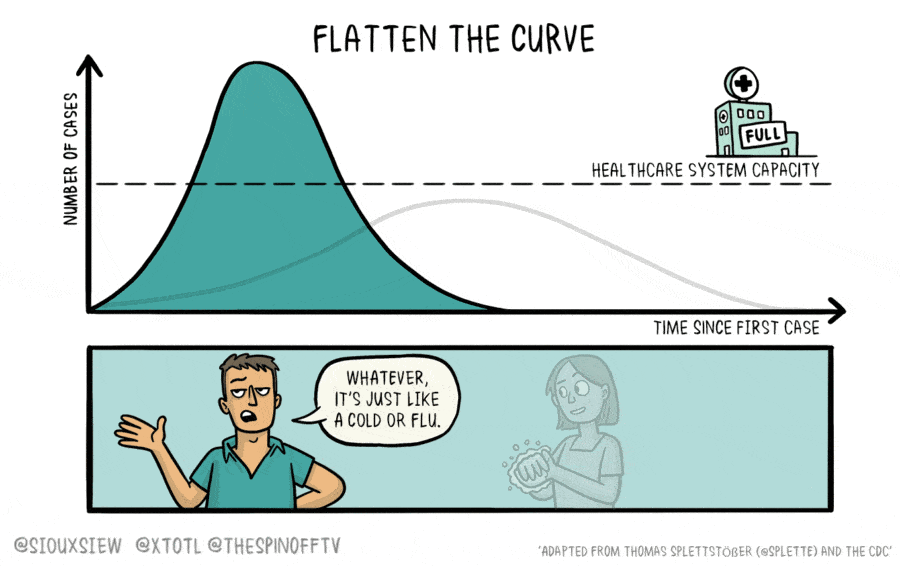 I mean, no country wants to be the next Italy. But there is no way Croatia's medical system could cope with even a fraction of what they are facing.
So then it happened, I said, fuck it. Our kids will no longer go to school and promptly texted the teachers.
That was that. I am the mother. I decide, not the school, not the Prime Minister, not even the President.
Come catch me if you want to. I'll cough hard in your face.
Thankfully the kindy teacher was reported to be well and was quickly diagnosed with a bacterial infection.
But, my mind was already made up. And Mr. Chasing the Donkey agreed with me. No school for the kids.
We went to bed. I never slept.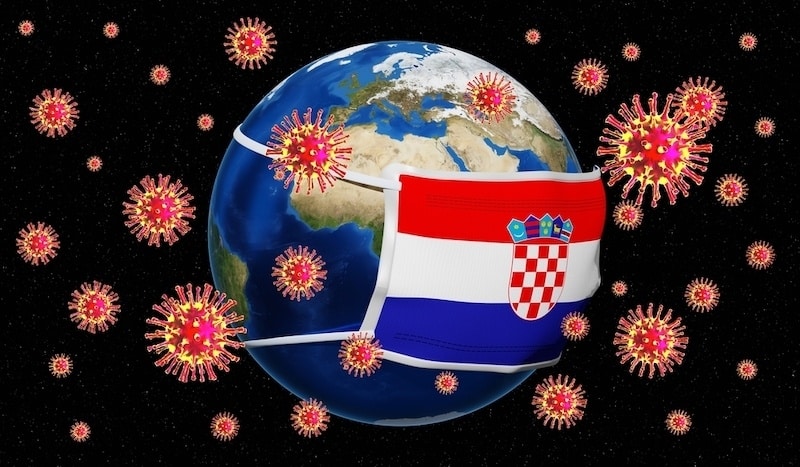 My mind was racing, and I could not stop thinking that simply not attending be school would be enough. It would not be enough to protect my little asthmatics.
My two kids suffer allergies and have asthma. The older son takes steroids twice daily, as is allergic to several things that pop up in March. Including, if you can believe it. Olive trees.
Typically olive trees blossom between March and April. Those dainty, fragrant, cream-colored flowers send my kid into a coughing fit for days. We have sleepless nights, and the poor kid always ends up unable to breathe and spend time on the nebulizer.
So, there is no way I want to see him coughing and suffering from coronavirus – at the same time, he has his allergies/asthma.
Upon waking up the following morning, Mr. Chasing the Donkey said he was off to the shops to buy fresh meat and veggies as he had a message from a person he trusted to say it's now time to prepare for stricter measures in Croatia.
He shopped his ass off.
He came back with a giant bag of onions, snacks of all kinds, and several kilos of meat, which I bagged up and froze.
We were then set.
So, today it begins. Life behind closed doors…well, maybe not all the way closed. Let's see. But certainly, there will be no traveling, which will hit me the hardest. And, no parties or socializing are in our future.
Coronavirus toll in Croatia: 27
The big news of the day: gatherings limited to less than 100
---
March 13 – Day 2
Dear diary. I joke, I joke.
Whoah, I feel so much better today after making that drastic call to say bye-bye to the world. I slept like a baby, better than I have all week.
Unlike in my home country, Australia, our shop shelves are full; no one is stupid buying anything, well, not yet anyway.
The Croatian Government has kept us all calm and is updating us a lot. There are details about each step – every action and – I have to say I am so proud of my adopted home country!
Unlike the dope ScoMo in Australia or Trump, the Bozo – our Prime Minister, Andrej Plenković has a brain. He speaks with calmness in his voice. He sounds confident and intelligent.
It's weird to say, but I am actually feeling much safer here in Croatia than I would there in Australia – at least from what I am seeing on the news – or hearing from family and friends. Australia looks the wild wild west right now – what a mess.
The news this week has moved so fast—cancellations and restrictions of all kinds.
I mean, who would have thought that Croatia would have travel restrictions on people flying from the UK or Germany, but now we do. More on all the changes here.
Depending on where you are arriving from, foreign citizens who do not have a permanent residence in Croatia, are required to undergo 14 days of health surveillance in government quarantine or 14-day home isolation. It's totally crazy.
As I said, I feel safer each day, knowing so much is being done.
Best of all today it was announced that all schools would be closed from Monday. I breathed a sigh of relief for my kids, all kids, and the teachers.
By mid-morning, the school had contacted me with a plan. We had to go pick up my sons' school books, and the teacher advised that she will send us video lessons that she will record. In addition, there will be lessons played on the national TV station each day.
I really can't ask for more than that!
Bravo Croatia. Just another reason for me to love living here.
So, now, it begs the question:
How far do I take home-isolation?
I am yet to figure this out.
Do we never leave the house? Do we let people come over? Do I take the kids to the park? How many times do we go to the shops?
I am yet to answer this all. And, much like the ever-changing rules that Croatia keeps making to keep us safe, I'll also just wing it and see how this all pans out.
I told our cleaner she can still come on Tuesday, as I know she is being cautious also. She has elderly parents and also cares for a sick member of her family.
Plus, with two kids at home and extra cooking and my client work to be done – I also do not want to think about cleaning. I'll asses that choice again in a few days.
I plan to not see people for now. I kind of want to see what our friends do. After all, what is the point of staying home, and then just let people come over who may also be sick?
Gah, my heard hurts to think about it. I am off to get a G&T.
Coronavirus toll in Croatia: 32
The big news of the day: Strict rules for those coming from the UK, announced school closures, Ryanair postpones Zadar base until 2021 (shocking!)
---
March 14 – Day 3
I slept a little shitter last night. I stayed up way too late, reading the 24/7 news online. And then read this piece. Whoah, this very detailed, well-researched piece from Tomas Pueyo took me more than 30 minutes to read, and then another hour to try and go back and digest all the information. I still can't wrap my head around all the data – but the facts are clear.
Social distancing is our only weapon against this war.
It's scary shit.
The facts (not made up assumptions) in his 6,000+ word piece are based on what we know happened in China, and what is now happening in Italy. And all I can say its that some of the world's biggest players (I am looking at you France. Germany, the UK, the USA, and Australia) need to step up.
Before many die. And no, it won't just be the old and immunocompromised. Read the reports, look at the data. It could be you, or worse, your kids.
Push your governments to do more.
Social distancing measures are hard. People will lose money. Real people like my family. We have no way to pay our car leases or staff for our Octopus Transfers business without tourists. And there are no tourists. Almost everyone has canceled, and we refunded deposits. We are scared, will we be bankrupted? What will the future hold for our family business and our little boys?
But you know what, you can be broke if you're dead.
These tough calls require closing companies, shops, mass transit, schools, enforcing partial or full lockdowns. And, the more infections you have, the stricter your social distancing needs to be.
Thanks, Croatia for being brave and starting these measures now, and promising to make them even more strict if we need it.
The data shows, the earlier you impose heavy measures, the less time you need to keep them, the easier it is to identify COVID-19 cases festering in your community, and then fewer people get infected.
If you're like many on my social media newsfeeds, and you're not yet worried, because nobody is showing symptoms in your community, just remember that 26% of infection transfers happen before there are symptoms. Let that sink in for a moment.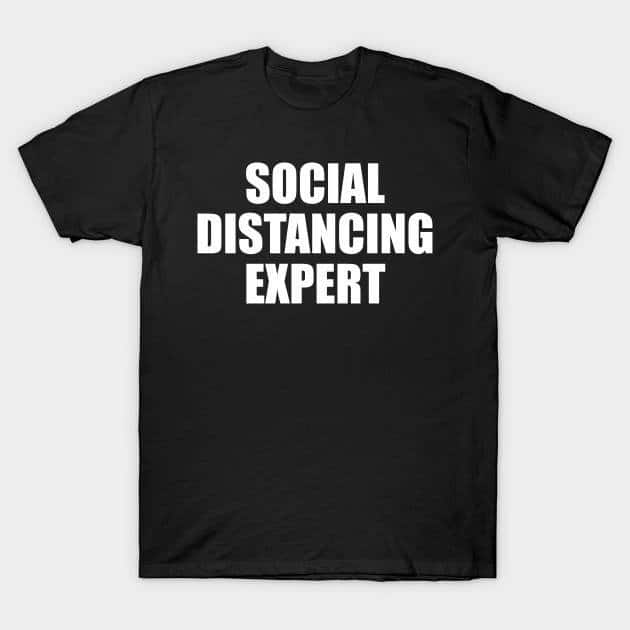 Anyway, read the article and comment and let me know what you think of it.
Back to my family. Today the boys went out into the yard to pick weeds out of the driveway. It made me happy; those bastard weeds have been driving me bonkers for weeks. It was great for my 7-year-old to get some sunshine and practice real-life skills. Less time away from mining in Minecraft, the better.
Then it came time to lunch; we wanted fresh bread. So Mr. Chasing the Donkey walked over the road, the local corner store, got bread, and came home.
Bad move? Or should we have baked our own bread?
See, I am torn about how far to take this no-contact rule.
Is the shop assistant COVID-19 infected? Or was the door handle he used contaminated?
How far do we take this?
He came home and promptly washed his hands, and we ate lunch. The whole time I was eating, all I kept thinking, was damn you, you lazy ass housewife – why did you not bake bread?
So that means a trip to the store tomorrow, to go buy more flour as I think bread-making needs to be our new daily task. Can I do it? Let's see tomorrow.
Coronavirus toll in Croatia: 37
The big news of the day: Today, I looked up how many critical care beds Croatia has. I was so excited to learn we have so many more per 100,000 people than most European Union countries. Bravo Croatia.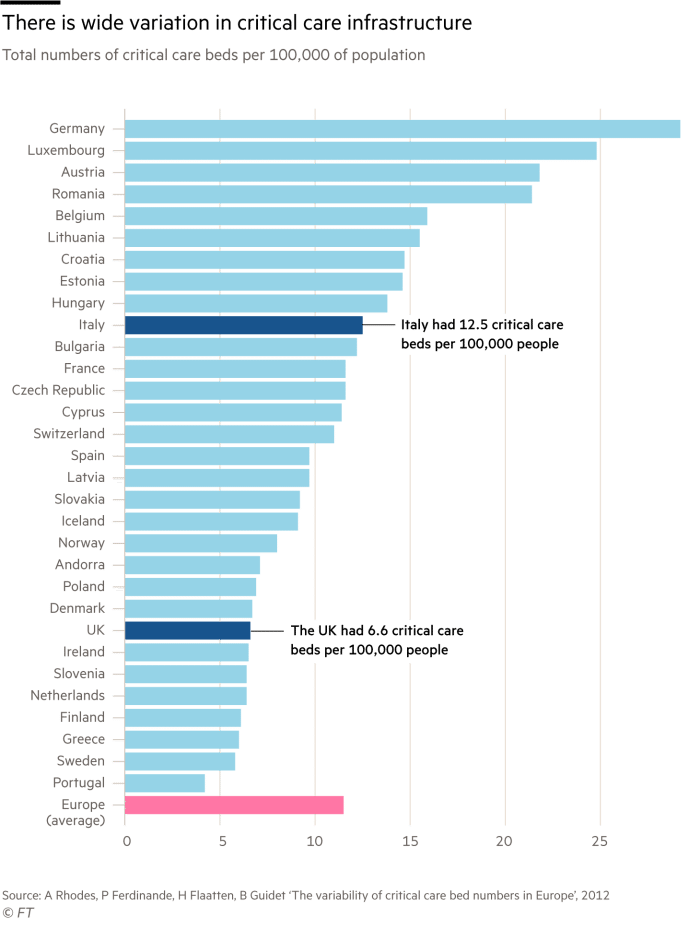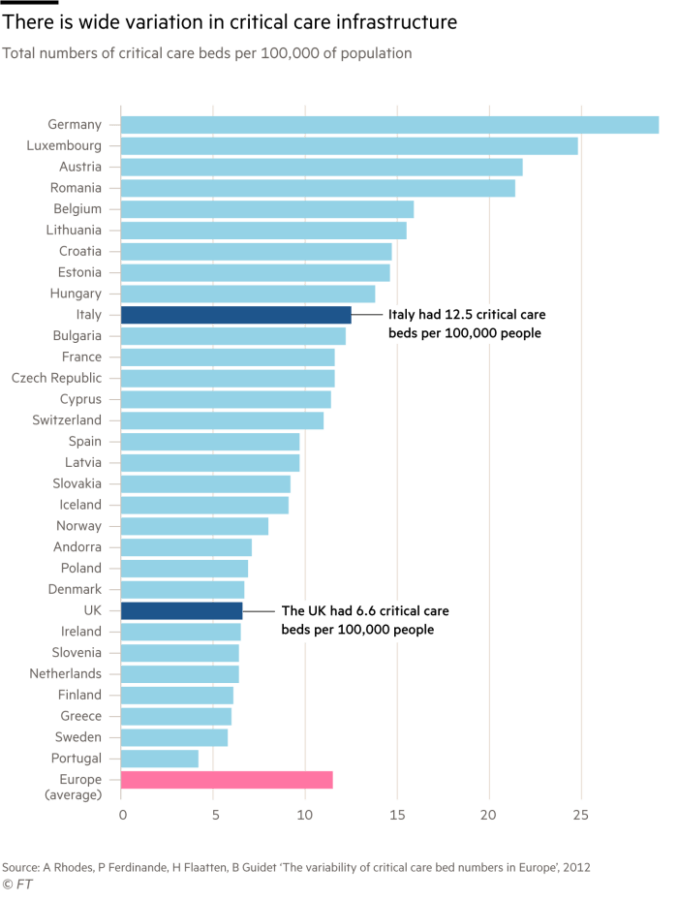 ---
March 15 – Day 4
Ooooohhh, hello, Sunday.
Family day. Church day.
Kidding, I do not go to church. I love Jesus from my living room, with pancakes and coffee. He knows I respect his divine words of wisdom and do not need to get dressed up in my Sunday best and sit on a hard-as-a-rock pew and listen to a priest talk in a language I can not understand to love him.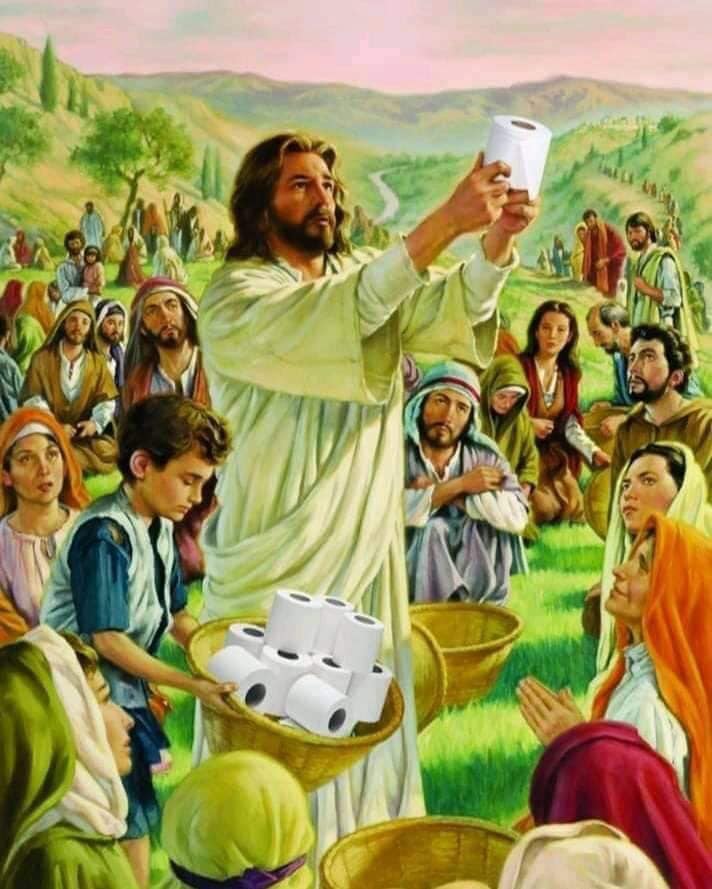 Sundays are always lazy days in our house when we are not traveling. I wash clothes – gasp – I know, I know, I am not supposed to do that as a Catholic living in the village, but I make my own rules.
But, I do hang the clothes inside, or use the dryer, so no one sees me breaking the rules. So I guess I ain't so rock-n-roll after all.
On Sundays, we also cook and just try to make the day go as slowly as possible before the 6:30 am alarm goes off 7:30 am school run comes around the following day.
…. so queue today.
Pancakes- check. Thanks to Mr. Chasing the Donkey
Coffee – check, check, check… check. Today was a slow coffee day
Cooking – check Thanks to Mr. Chasing the Donkey…notice a pattern here?
RuPaul's Drag Race – check. That's been on my watch list for a long time; the jury is still out if I'll watch it again tomorrow. It's kind of odd
Walk in the village. Check. For the two big Donkeys, at least. The littlest donkey and I stayed home to nap.
So all in all, a great day.
Then…
Then I get a call to tell me there has been an influx of foreign cars in our little village.
My heart skips a beat.
What? My safe place is being invaded?
By who? When did they come? Why are they here? Will they follow the rules and stay indoors?
I felt so safe in the village, then this. It knocked my safe & warm little socks off.
I know they are probably Croatian nationals heading back home from places around Europe. After all 10,000's work abroad. They want some Dalmatian sunshine instead of living couped up in busy cities like Berlin and Vienna, where the virus has a tight hold.
But who is making sure that after they drive over the border – they park their car at home – and STAY INSIDE?
So I asked my Facebook community how to report them in case I see them wandering the streets… lots of help ensued.
Later in the day, my 7-year-old heard us talking about being in home isolation, and he asked:
7-year-old: "Mama, how long are we stuck inside."
Me: "Two weeks, at least."
7-year-old: "I thought it had been two weeks already."
…..me: "um, dude, it's only been a few days…."
Holy fuck, this is going to be a long ride. For all of us, it seems.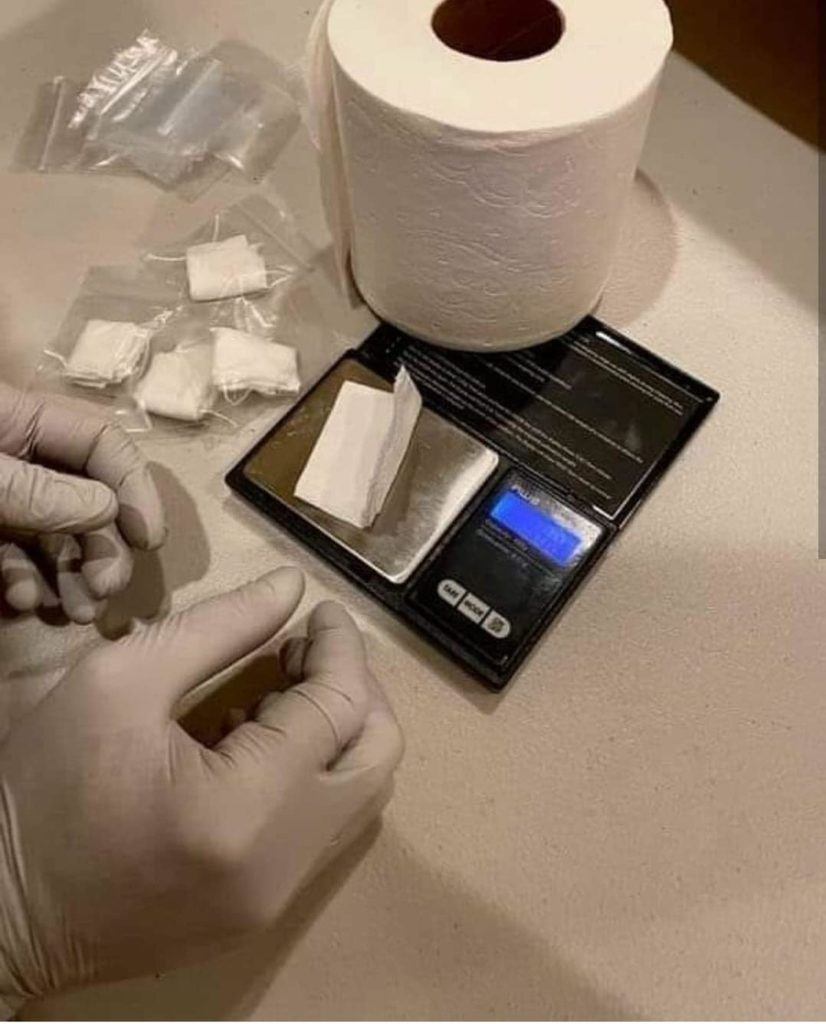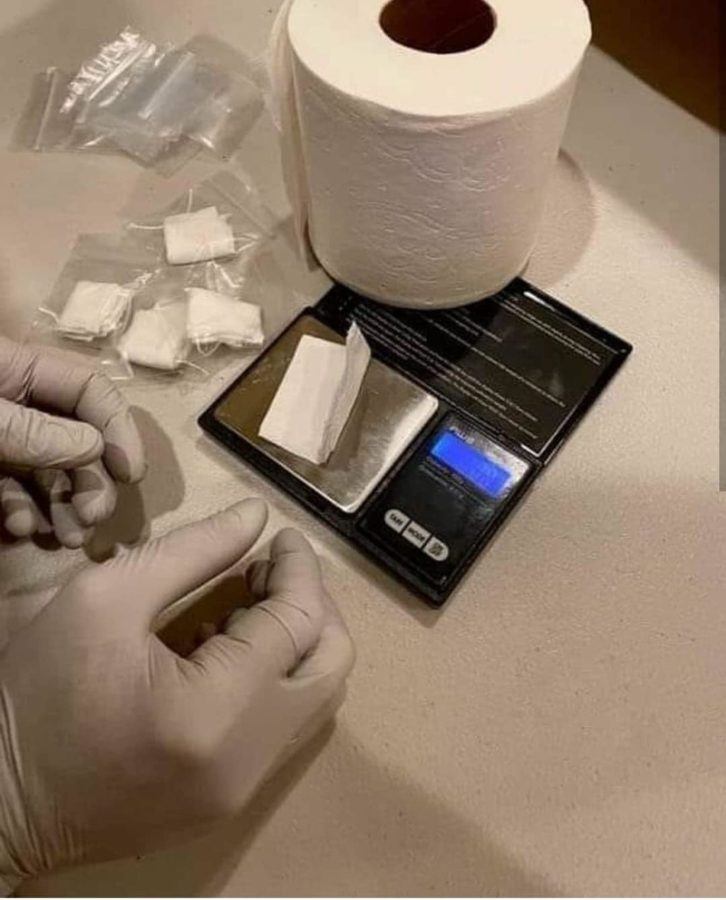 I am off to set the alarm and get the school books ready. Tomorrow we start homeschooling.
Can you believe it?
Me, an Australian, guiding my kid through his Croatian school work? I have the use of two things:
WhatsApp with his amazing teacher and
The TV. The Croatian channel HRT3 will start showing lessons for kids his age at 8 am and continue throughout the day for the rest of the grades
I am still so amazed by all of this. And so thankful that Croatia has done so much so far to keep us safe and very well informed!
Coronavirus toll in Croatia: 49
The big news of the day: Idiots that are defying orders of home isolation. Some people have already been caught, and expect to be fined 8,000 kunas (over 1,000 euro). If you're in Croatia and suspect someone violating home-isolation, you can phone 112 and report them.
You all know I will – so do not let me catch you!
---
March 16 – Day 5
My Monday alarm woke me with the usual annoying grating to my ears today.
I groaned as I awoke, and dragged my sorry hung-over ass out of bed.
Did I party last night?
No.
I am just drinking copious amounts of gin & tonic to calm my frayed nerves. #NoteToSelf lay off the booze lady.
Then, it dawned on me.
Brilliant, I do not have to brush my teeth (though I should, or my dentist Dr. Radić may not be too happy with me!), no need to put on a bra (let 'em hang low baby!) and also no need to leave the house.
It's a lockdown – and homeschool.
The brilliant minds at the Ministry of Education have arranged for one of the TV networks to screen school for kids.
Our first grade timeslot is 8 am. The usual time Mr. 7-year-old needs to be in class anyways. Brilliant.
But, today, we did school in a PJ's.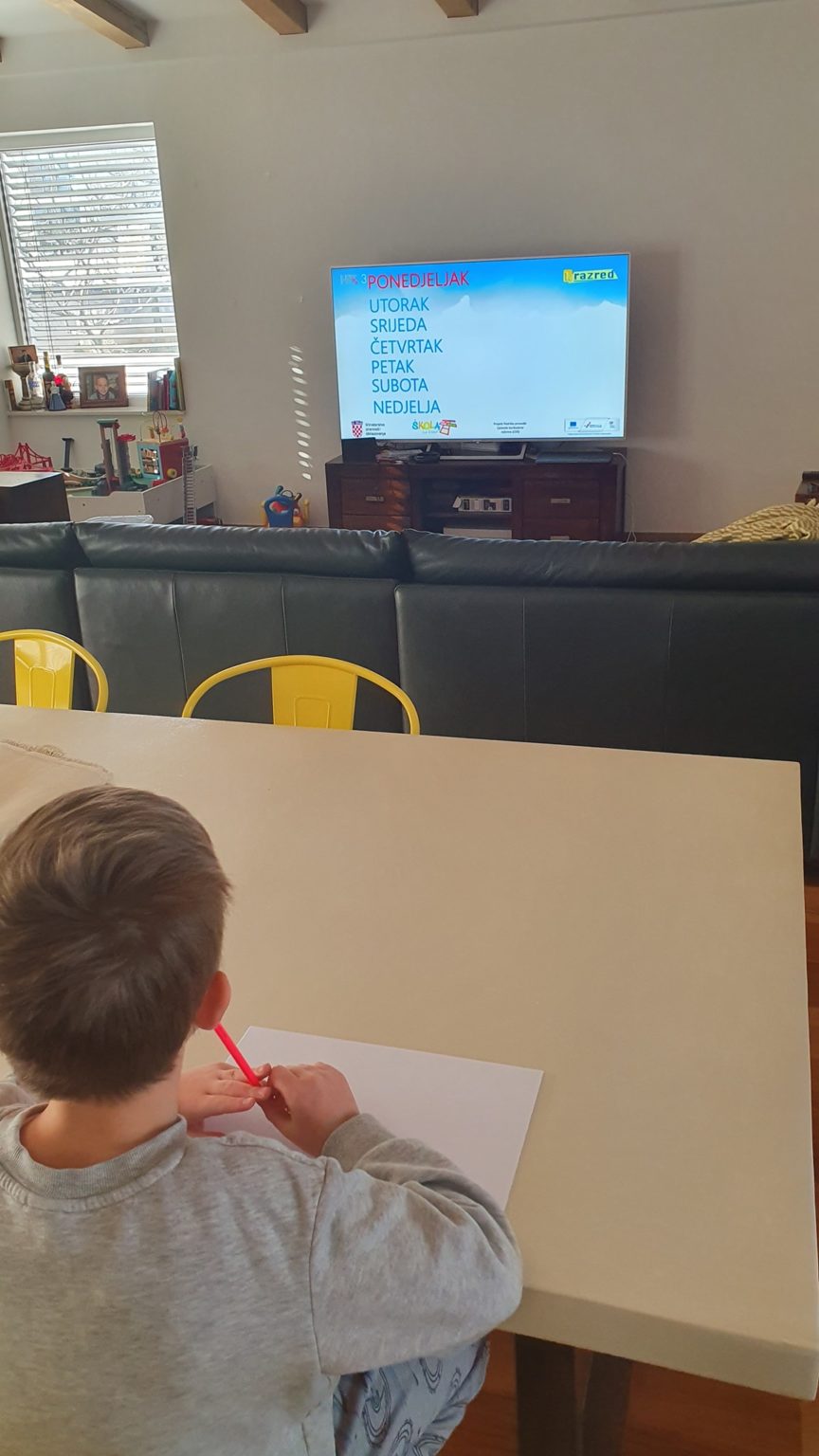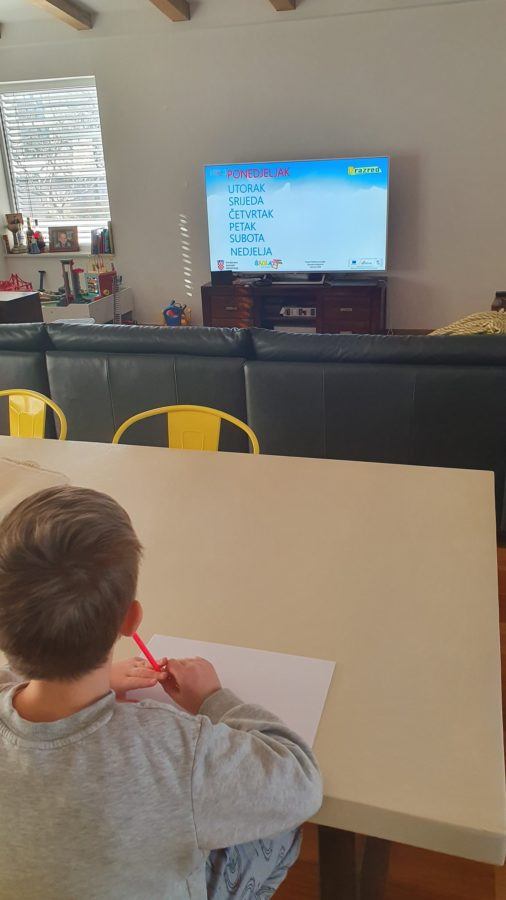 I sat to enjoy my cuppa in silence as he followed along with the teacher on the screen. Well, this is easy, I thought. What's the fuss about?
Then, it came.
The WhatsApp message from his actual teacher, with the details of what pages in his workbooks, that were required to be completed for the day.
Oh lord.
First of all, she speaks Croatian (der), and second I was not prepared for so many books.
I listened to her message like 500 times, but lucky for me the Little Donkey knew what she was saying.
Phew.
I quickly realized that there are a few things I do not want to be when I grow up:
Teacher
Homeschool teacher
Tutor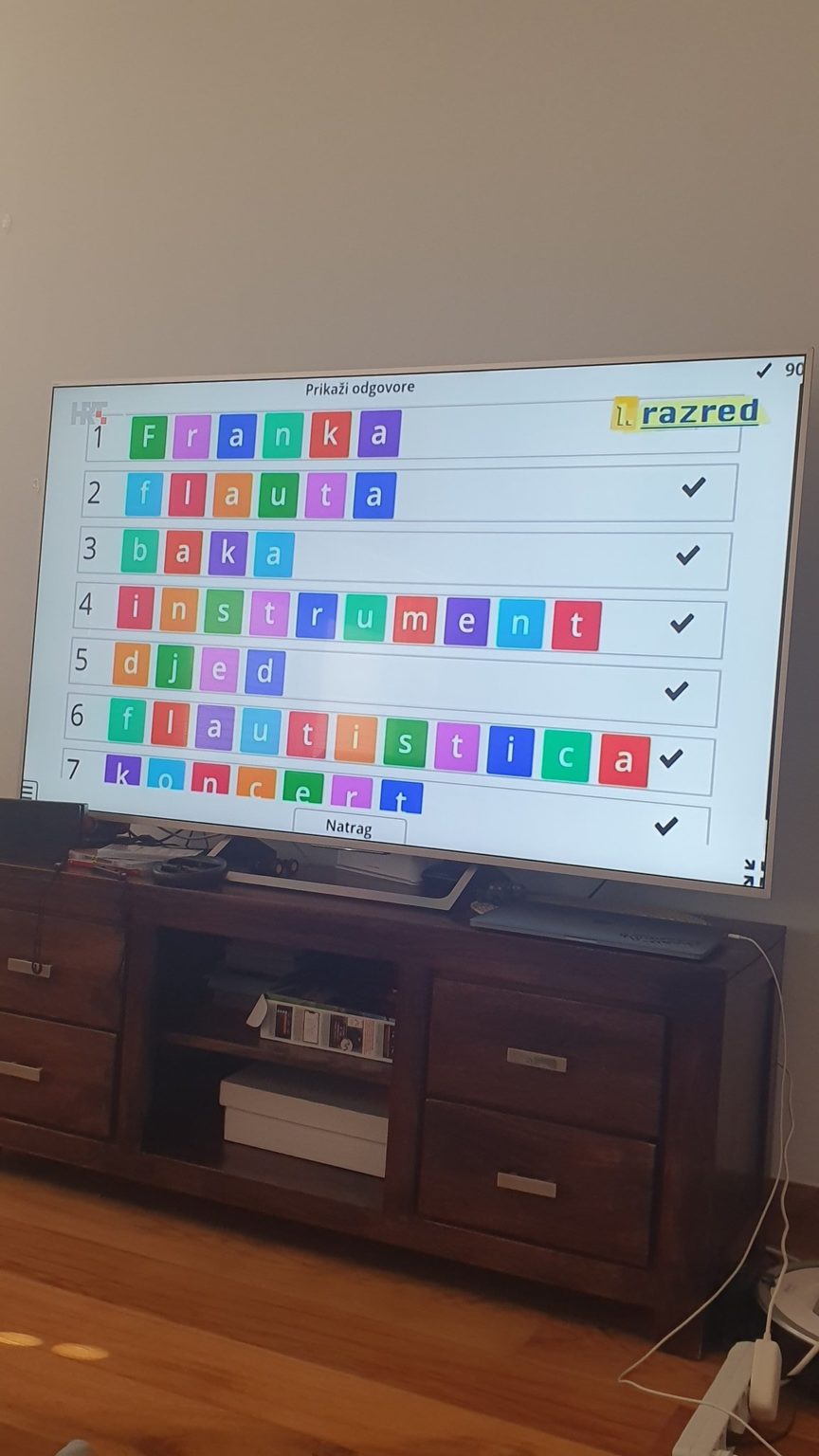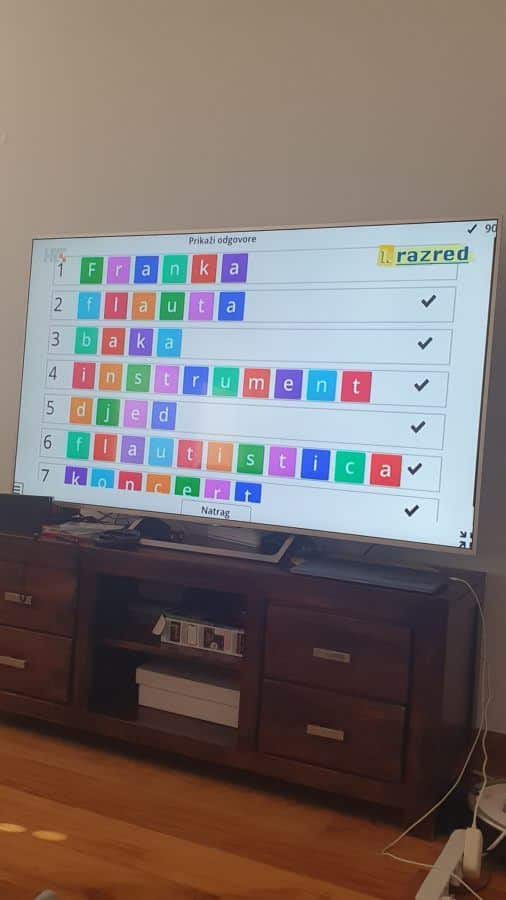 Homeschooling day scores:
5 points go directly to his teacher, and the government and all who made this possible
0 points are awarded to the student. I mean with that handwriting, and all that whinging, it should even be less!
-2 points to the impatient parent/teacher
Total: 3/5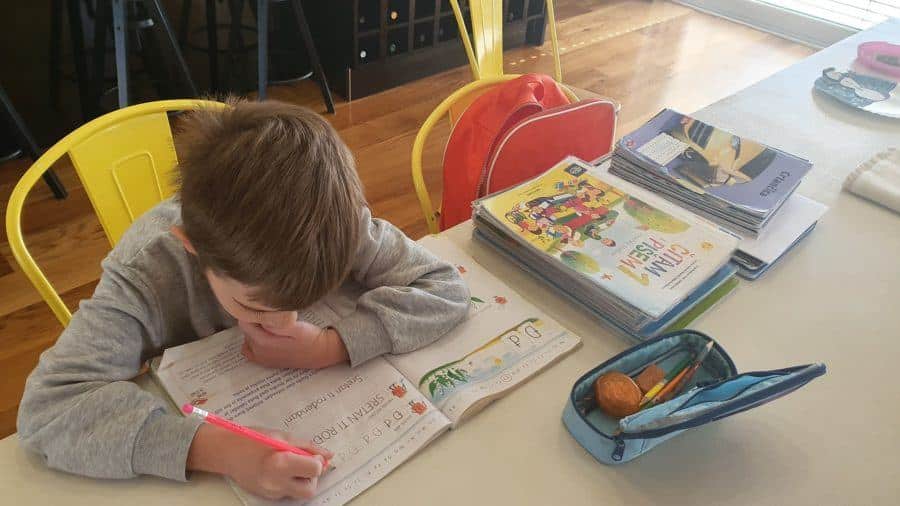 Coronavirus toll in Croatia: 56
The big news of the day: The first day of homeschooling began. Zadar announces that as of tomorrow, we can no longer go to cafes, hairdressers, etc. And only shops and essential places will be open until 6 pm.
---
March 17 – Day 6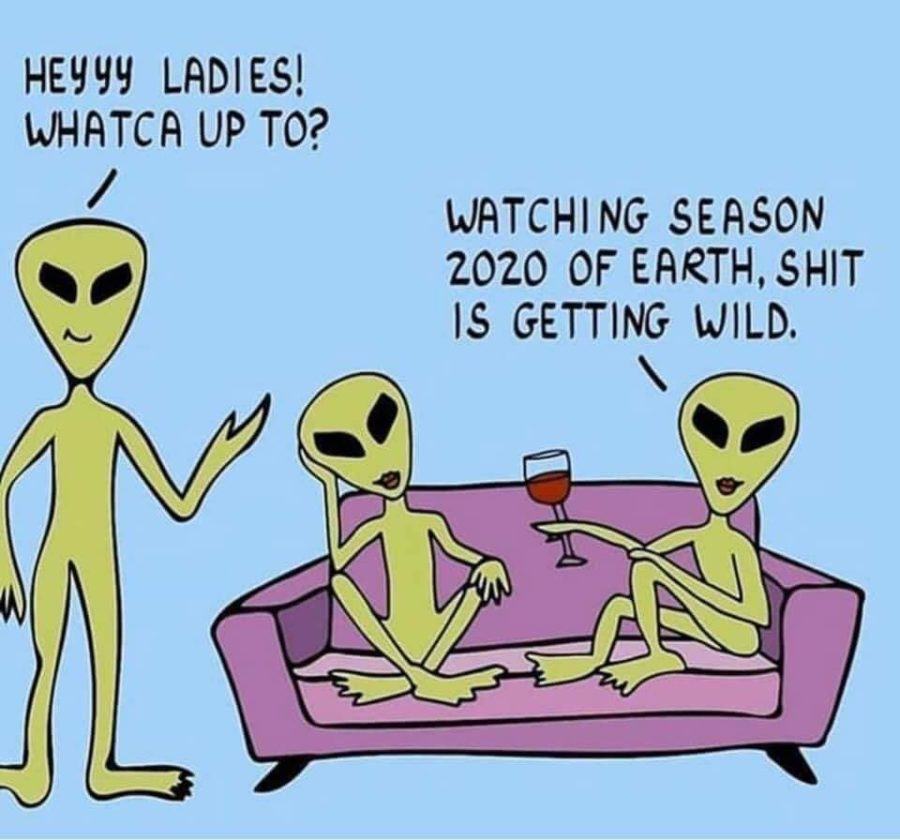 Today I feel blergh. The uncertainty of my family's economic future, as well as waiting for the inevitable of Zadar's first case as well as full-time countrywide lockdown, makes me feel a little loopy.
So, to feel less loopy, I am looking for positives. Like this, the Croatian government launched a website with all the info you need to know about this bitch-ass virus.
Take a look at koronavirus.hr, it's SUPER helpful and informative – and has a map! When people are informed, they make better choices, and when they feel empowered, they are happy.
So double yay, Croatia. Health Minister Vili Beroš for the win.
Coronavirus toll in Croatia: 65
The big news of the day: I hate homeschooling my kid.
---
March 18 – Day 7
This morning I sat doing schoolwork with my kid (which I hate – have I mentioned that already?), and then my phone starts buzzing. Ding. Buzz. Chime… hmm, something is happening.
So I take a look. Oh yes, there it is, Zadar, where I live, has announced it's first COVID-19 case.
Finally. I was sick of waiting for it.
And sick of hearing people say "but, we don't have the virus in Dalmatia, why can't we do as we please."
So there, we have it.
What now? Nothing. As of yesterday, they already closed up all the cafes, restaurants, hair salons, and the like. So now this just means that people need to actually be more aware, practice better social distancing, and self-isolate!
Coronavirus toll in Croatia: 81
The big news of the day: Dalmatia (Zadar) announced it's first virus case. I realized that we have limited Vegitmite supplies given no one will come to visit us this year now…
---
March 19 – Day 7
Today we passed the scary number of 100.
I know this is nothing compared to what some places are going through (waves China, Italy, and Spain!), but that is exactly what freaks me out.
What is coming?
How many will we get to?
How many people will be on respirators? Will I know someone?
Will it be one of my kids or me?
Argh, I just can't deal. I feel numb.
Coronavirus toll in Croatia: 105
The big news of the day: Today, the first cases were reported in Dubrovnik and Šibenik.
---
March 20 – Day 8
Coronavirus toll in Croatia: 128
The big news of the day: The first case was recorded on a Croatian island (Vrboska on Hvar).
---
March 21 – Day 9
Coronavirus toll in Croatia: 206
The big news of the day: TBC
---
March 22 – Day 10
Coronavirus toll in Croatia: 254
The big news of the day: Today, Zagreb was awoken by a 3.4 magnitude earthquake. Many aftershocks were reported. Hundreds of people were made homeless, and a young 14-year-old girl is fighting for her life in the ICU.
---
March 23 – Day 11
Coronavirus toll in Croatia: 315
The big news of the day: TBC
---
March 24 – Day 12
Coronavirus toll in Croatia: x
The big news of the day: TBC
---
March 25 – Day 13
I feel numb today. I can't be bothered to do or saying anything.
Though one good thing happened, finally, today, the first death from the virus in Croatia was confirmed – officially. I feel so bad for the family, having to wait to be told what they already knew – and to have an autopsy performed. Complete torture. But now they out the man to rest.
Coronavirus toll in Croatia: 382
The big news of the day: Today, the island of Murter was cut off. Several people in Muter and Betina have the virus, with many more suspected cases. To stop the flow of people in or out – a police block has been set up – and the road has been booby-trapped with tire spikes in case someone tries to pass. Hectic.
---
March 26 – Day 14
Coronavirus toll in Croatia: 442
The big news of the day: Two new deaths were reported. One from Zagreb and the other from Slavonski Brod. May they rest in peace.
---
March 27 – Day 15
Coronavirus toll in Croatia: 586
The big news of the day: Two new hotspots have emerged. And they happen to be in my local area of the Zadar region (Biograd na Moru and Zadar). FML.
---
March 28 – Day 16
Coronavirus toll in Croatia: 657
Coronavirus toll in Croatia: Two new deaths were confirmed today. Many big hugs to the families.
---
March 29 – Day 17
I'm back, bitches! Where have I been? Obviously, no place. It's been 17 days since I've left the driveway.
I've been in a funk.
A mood.
It's not something that everyone knows about me, but I suffer from panic attacks.
No big deal, I know. Millions around the globe do on the daily. And, I bet now many more than usual.
And, I have been having so many more panic attacks than usual.
Somehow I could not ben even bothered to write in this diary. I just had no will to open up the blog and see how no one is reading it anymore, there are no more comments and that the ad revenue income is at just a few dollars a day.
I make my living from this blog, the more you read, the more I make.
Google pays me to show you those annoying ads. And, right now, there are only a few hundred people looking at the blog, and no travel brands are paying for advertising, which means no money for me.
I have enough in my business bank account to pay myself a salary for two, maybe three months. Then after that, I can't draw a salary. I essentially have to fire myself.
I know that I am not alone, tens of thousands of people in Croatia will lose their jobs and contracts this year.
Millions across the globe.
But, not knowing when this will all end, and when I can expect to get back to work is depressing.
So, I have not written.
What changed? I have no clue; I just started to think about how I feel next week. Next month. And, even next year after this all passes. I remembered I want to have a place to go back and read my thoughts.
So, here we are.
I hope to have the will to write tomorrow. Although tomorrow is the start of the 3rd week of homeschooling my kids. Sigh.
Coronavirus toll in Croatia: 736
The big news of the day: Sadly, one more person passed away due to the virus. Rest in peace.
---
March 30 – Day 18
Coronavirus toll in Croatia:
Coronavirus toll in Croatia:
Travel Blogs For Future Inspiration (Because This Will End!)
Share