Some posts contain compensated links. Please read this disclaimer for more info.
Sights & Bites Tour In Dubrovnik By Captivating Croatia
Written by Tash from www.tashpericic.com
The Covid-19 pandemic has unarguably changed the world. We are yet to see the full social and economic effects this will bring, but it is clear to see that it will be far-reaching.
The tourism industry has been one of the hardest hit, and only time will tell how it recovers. With many countries seeing a decline or stabilization in numbers of infected persons, eyes are now turning to the future – particularly, how we adapt and hopefully save part of the 2020 season.
Here at Chasing the Donkey, we love Croatia and this region; while this is a travel blog and we would love to see everything return to 'normal,' realistically, we know that the 'new normal' is going to look very different.
We also want to be cautious and responsible in regards to promoting travel – because, regardless of all of our personal situations, safety is first and foremost.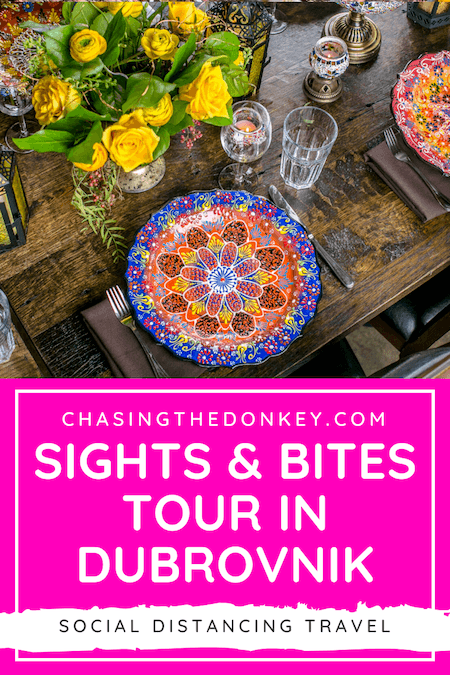 That being said, borders are opening, and Croatia, along with EU countries are hoping to salvage at least part of the tourist season. So, we have decided to contribute to the conversation by sharing stories from tourism businesses who have social-distancing aspects, a unique offer, or small businesses you should consider supporting when you visit Croatia.
Today we introduce Captivating Croatia, another unique gourmet experience that travelers to Croatia can experience. We all have our favorite travel stories, and alongside those or nestled in the center are usually memorable food experiences.
Captivating Croatia specializes in "immersive, food-centric tours," offering a unique and intimate perspective of this stunning country. Captivating Croatia creates tailored itineraries with a strong focus on culinary traditions and regional specialties. The culture, history, and natural highlights of Croatia are the backdrop while food takes center stage – as it should.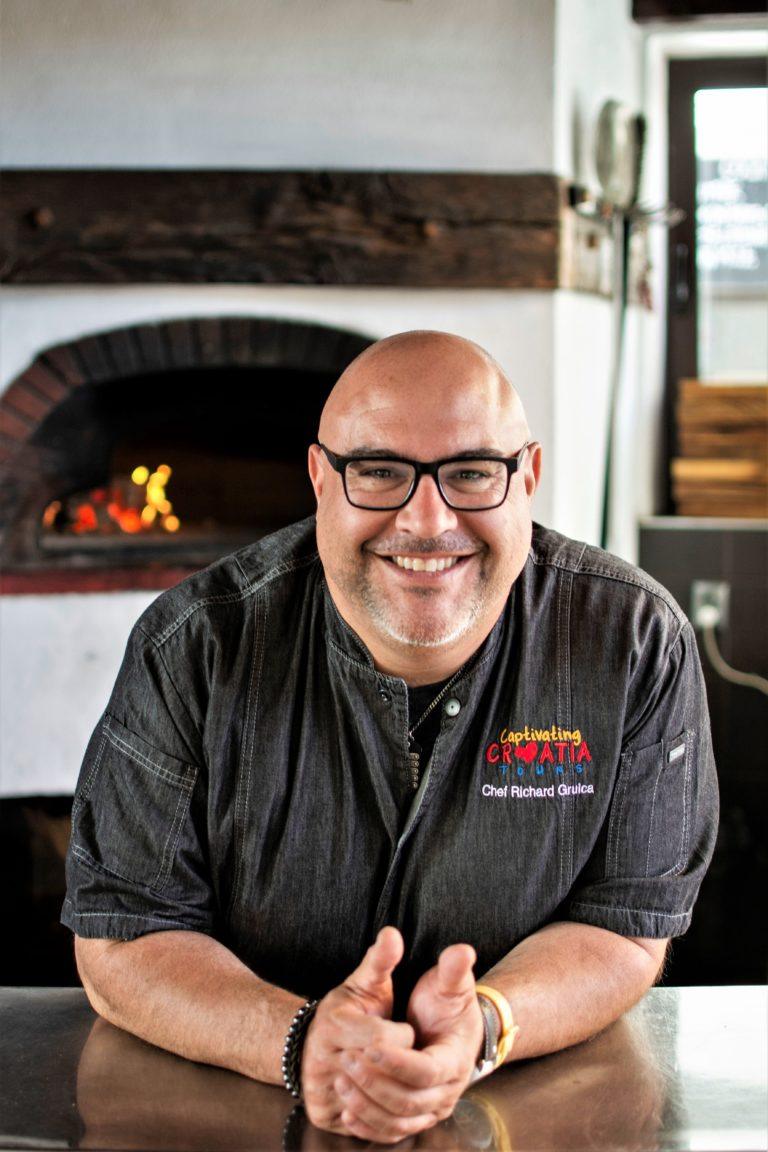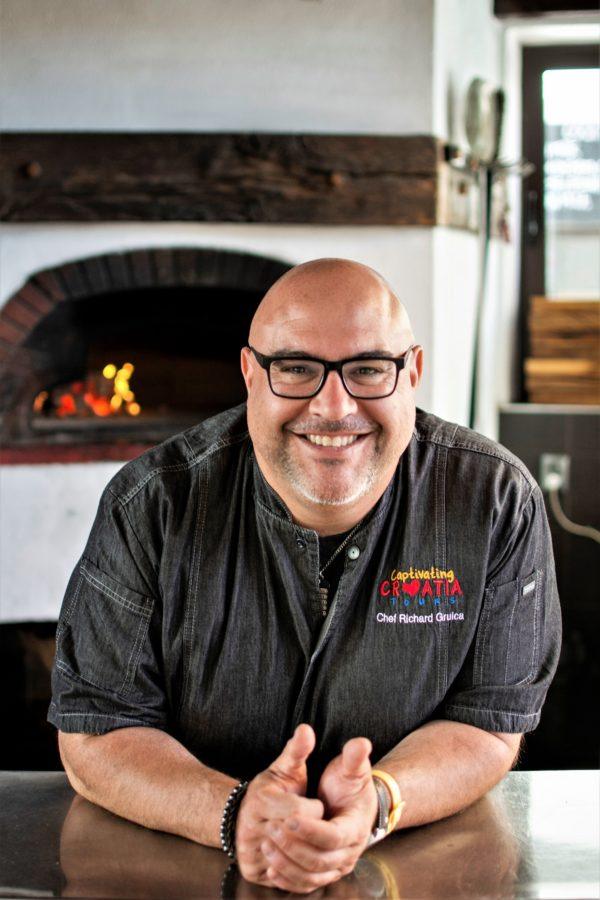 With his Croatian roots and passion for food, gastronomy, and travel, it was only a matter of time before Chef Richard Gruica returned to Croatia. In 2014, Richard was speaking at the Terra Madre Balkan conference when the spark of the idea for Captivating Croatia was born. Since then, Richard has created in-depth tailormade culinary tours, a 'Sights and Bites' tour of Dubrovnik, and an exclusive 'pop-dinner' dining event called Gypsy Table.
We talked to Richard to see how all of this looks now, how he will adapt to the new measures, and what is on offer for the 2020 season?
In General, What Is Your Mindset Or How Are You Staying Positive In These Trying Times?
Well, as we all know, these are unprecedented times, and it is definitely affecting us all, some more than others. Speaking for myself, what should have been my best year ever, has turned into the worst. All of my tours/trips and events this year have canceled or postponed. It is kind of surreal in a horrible way, but there is not much we can do about it.
This situation is beyond our control, but the one thing we have in our control is our mindset and attitude, and I have been doing everything in my power to stay positive; from doing things which make me happy – like cooking, to planning for the future and pivoting with the present moment.
I am trying to turn a negative into a positive, and one of the things which has been the most rewarding has been coming up with a new project, "Croatia Awaits."
Over the past years, I have gotten to know so many wonderful people in Croatia; these people are the heart and soul of the country, and one of the great joys of my tours is introducing my guests to them along the way.
I have asked these people to record a short message of home and for better times to come. Together with my friend Mišo Sorić from Unique Films Croatia, we are putting these videos together in a short series. We have released the first one this week, and the feedback has been wonderful.
What Does 2020 Look Like For Captivating Croatia, How Will Your Business Adapt?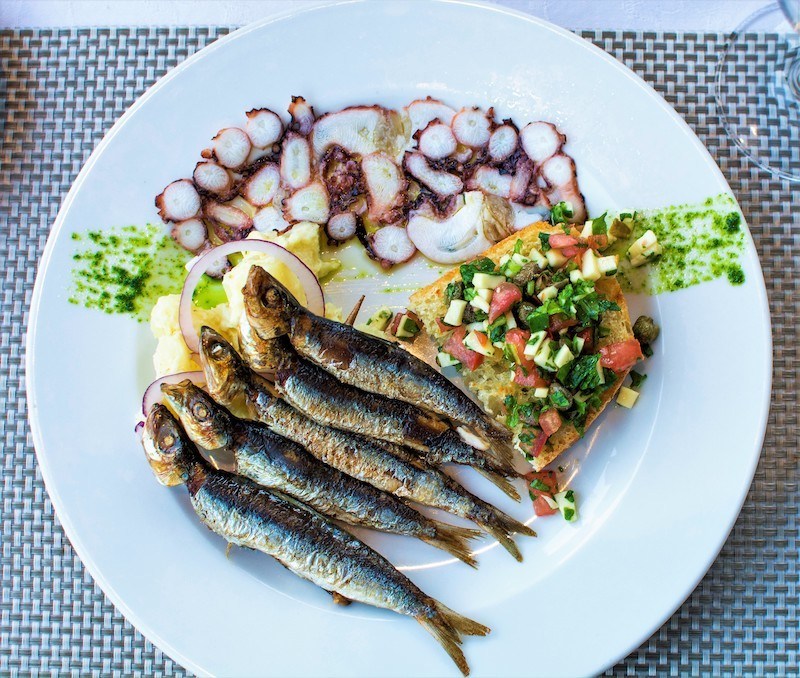 As I mentioned, most of our tours have canceled or postponed for 2020, and we will not run our Captivating Croatia group tours, but we are not ruling out 2020 completely; we still expect some tourism.
Realistically, with reduced international travel (particularly from the US), our focus for 2020 is on travel within the European continent. However, we still have plenty to offer and some new projects in the making, which will all respect new measures.
Our Sights and Bites tour in Dubrovnik has always been very popular as a unique way to explore Dubrovnik, and it was already small group tours (10 and under), so social-distancing can be respected.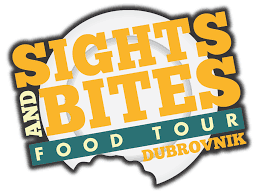 We are also introducing even smaller tours, for as few as two people. This way, we can offer an intimate experience, AND guests can feel safe.
What is the tour?

It is a 3-hour foodie walking tour where guests get to explore the enchanting historical Old Town of Dubrovnik while enjoying a peek into the city's history, all while savoring some of the best examples of Dalmatian cuisine.
Perfectly positioned inside the world-famous walls of Dubrovnik and along the Adriatic Sea, our food-loving guides will explain the history of the cuisine and the culture hidden throughout the streets of this fascinating ancient city.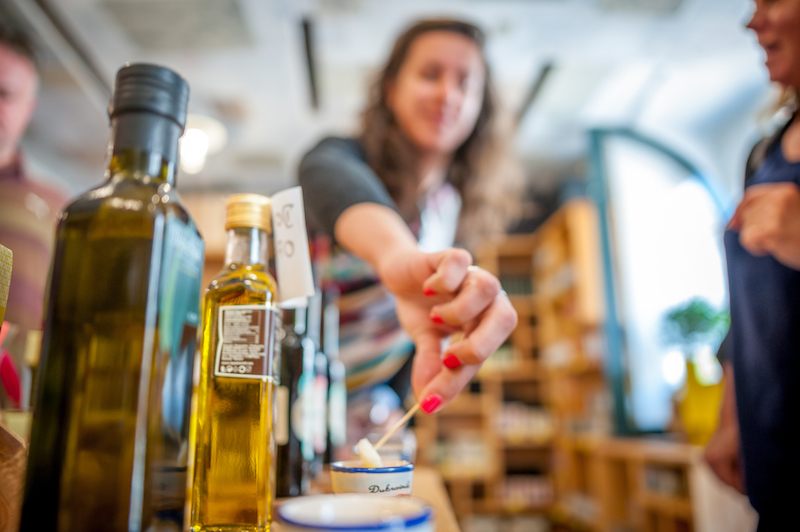 This is so much more than a food tour…it is an intimate, firsthand experience with the people, the culture, and the mouth-watering cuisine. The Sights & Bites Tour is available daily with afternoon departures starting at 4:00 pm.
Dubrovnik is my home away from home; so, I am also creating a Virtual Tour for guests that cannot travel now. We have filmed this already, so the finished product will be available soon so that guests can visit from the comfort of their couches! It is a temporary alternative until they can travel and visit us in person.
Gypsy Table will also remain a feature this year! The Gypsy Table is a social event, so we will be shifting and evolving this. As I am in the US for quarantine, I will be focusing on smaller events like private themed dinners, where I will be partnering up with local farmers/growers to showcase these wonderful products.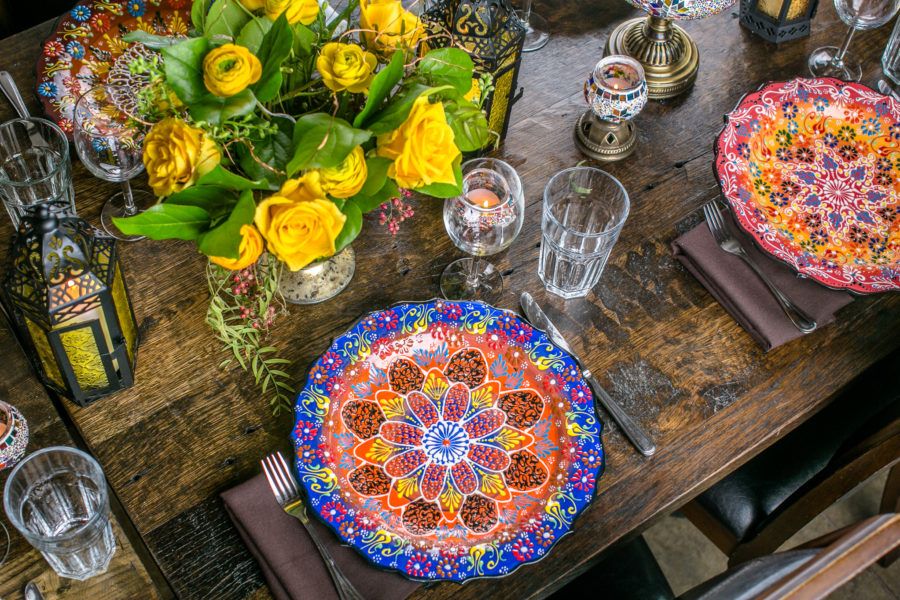 Tailormade culinary itineraries – Even though I won't personally be in Croatia this summer and our Captivating Croatia group tours have been postponed until 2021, and I still have a wealth of knowledge and passion for the food scene in Croatia. I am connected to so many wonderful locals; so, it only makes sense that I can offer to create tailormade culinary itineraries for travelers to Croatia. They can simply contact me, and we can chat.
I will be in Croatia from Autumn; I'm putting together a few things and even working on a new event that will revolve around music and be held in one of the coolest venues in Zagreb – this is all in the pipework! So, while things look different this year, we are doing our best to innovate and move with the changes.
The funny thing is, we will see an explosion of creativity in many shapes and forms. Just think about all the people who have been cooped-up during these times – we have all been thinking, planning, and looking at things in a new light.
Safety And Concerns
In regards to safety for our guests, being a chef myself and having worked in the food industry for years – health and safety is always a priority and now, more so than ever. As mentioned, our tours will all be very small group tours, and we will adhere to all necessary guidelines. We also trust all of the vendors we work with and know that they will be practicing the most up-to-date sanitizing measures. If guests have any other questions or concerns, we will be happy to communicate with them.
What Are Some Of Your Standout Experiences Or Impressions Of Croatia – And Why Do You Want To Share This With Others?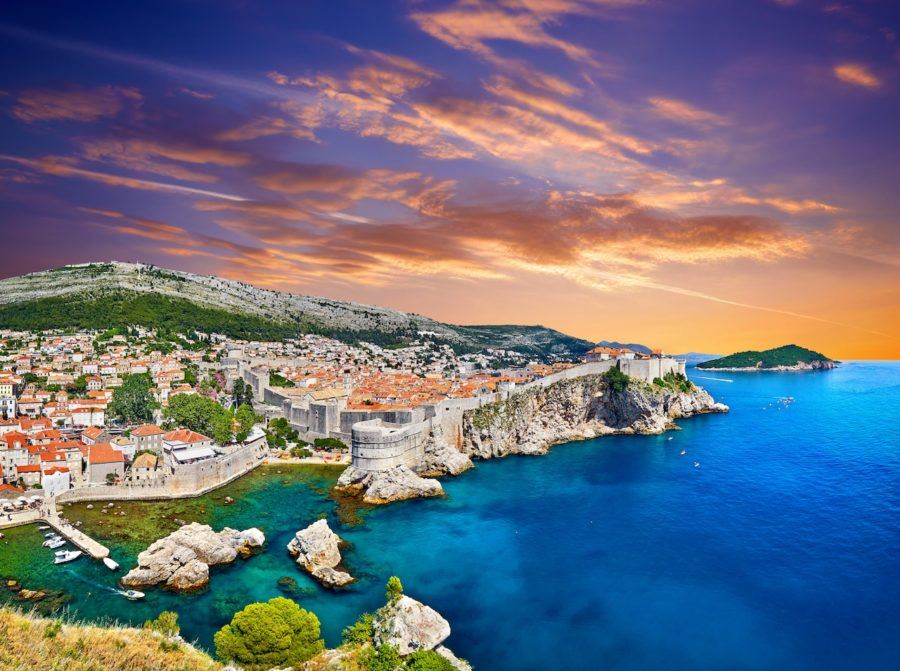 Although Croatia is known by many, they have only begun to scratch the surface of the country. Heck, I have been coming here for years, and I have only begun to do so. We try to take our guests to places that we have hand-curated and showcase the best of Croatia, and the guests' impressions have always been – "wow, we never knew!" Croatia has so much more to showcase than just the coast.
It's a hairdresser in Dubrovnik that is a veritable Food Historian that treats our guests to her edible pieces of history; it is our fishermen on the Pelješac that takes our guests on inflatables and showcases his line fishing skills and then on to his family's Konoba where we spend the afternoon eating the catch and drinking wine labeled "only for friends and family." Those are only a handful of the impressions that make our guests' mouths drop in awe in regards to Croatia.
Final Words
2020 will definitely be a challenging year for many but we remain optimistic and can't wait to show everyone in person!
Or follow them on Instagram at @CapCroatia
If you found this article useful, be sure to show it some love, share it with friends, and continue to follow the latest news and stories on Chasing the Donkey.
More Ways To Discover Croatia With Social-Distancing
Share