Some posts contain compensated links. Please read this disclaimer for more info.
Go On An Enchanting Baranja Wine Tasting Tour With The Kolar Family
Written by Senka Vlahovic from Boho Travel Art.
There is something truly charming, almost magical about the Baranja region in Croatia. I was born and raised in the city of Osijek on the Drava River which is the southern border of Baranja. We also had a little cottage, placed in the small village Batina by the Danube river in Baranja.
I still carry so many happy memories from my childhood when my family and I were spending summers there.
So, I know Baranja.
Or, to be more precise, I feel it.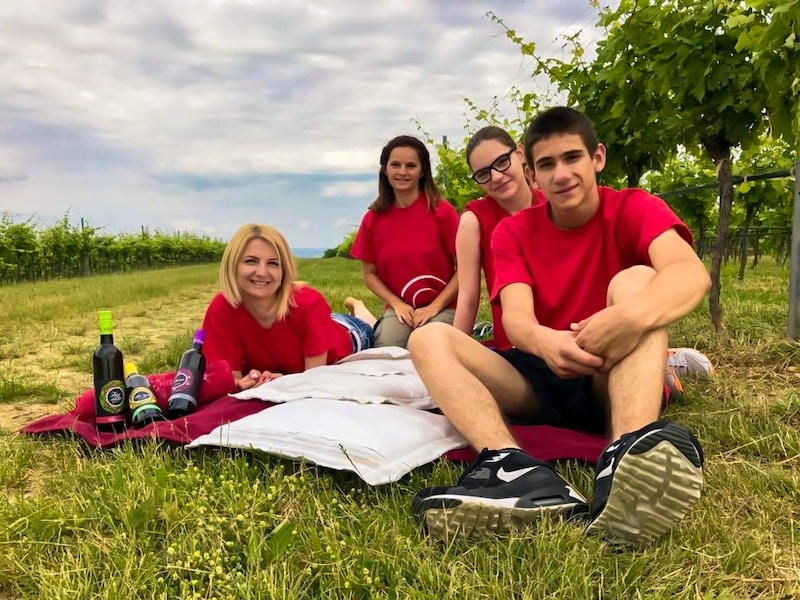 When I was a child, my mum used to refer to Baranja as a fairyland. Picturesque villages, traditional way of living, silver misty meadows, chic vineyards, the soothing sounds of nature, sights of wild birds and animals, it sounds like scenes from some fairy tale story, right?
I could swear, life here feels like it stopped or like it goes in slow motion. It is quiet but vivid underneath at the same time. Once you arrive here, it feels like you have entered a different dimension.
As I said, I feel Baranja… in my bones
The Mother Of Wine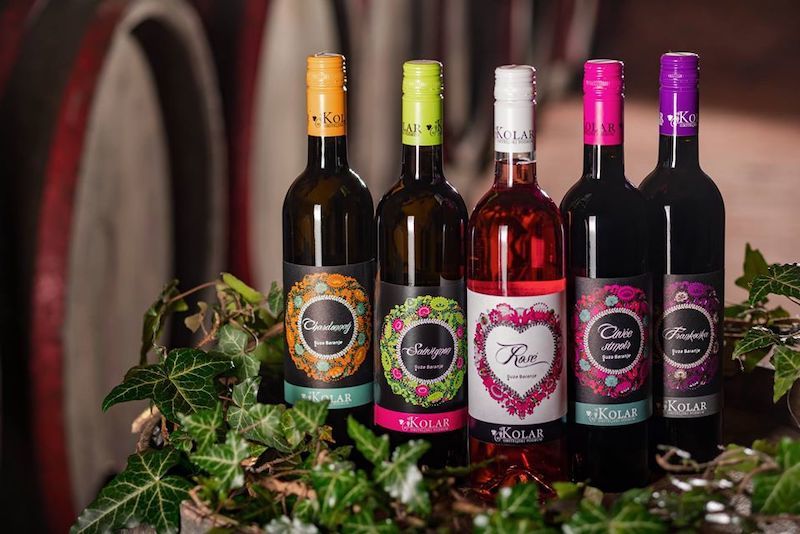 There are several logical interpretations of how Baranja got its name. My favorite explanation is that it came from two Hungarian words: -bor meaning wine and –anya meaning mother. Baranja is a geographical region separated into two countries, Croatia and Hungary.
In Croatia is part of Osijek-Baranja county and in Hungary is Baranya county.
Croatia is divided into 4 wine regions:
Slavonia & Podunavlje
Croatian Uplands
Dalmatia
Istria & Kvarner
Baranja is part of the Slavonia and Podunavlje region. Winegrowing here dates back to the ancient Roman times as well as in the rest of the region. The most dominant are white grape varieties like Pinot blanck and gris, Chardonnay, Traminer and the most popular is Graševina – Welschriesling.
Prince-Worthy Wine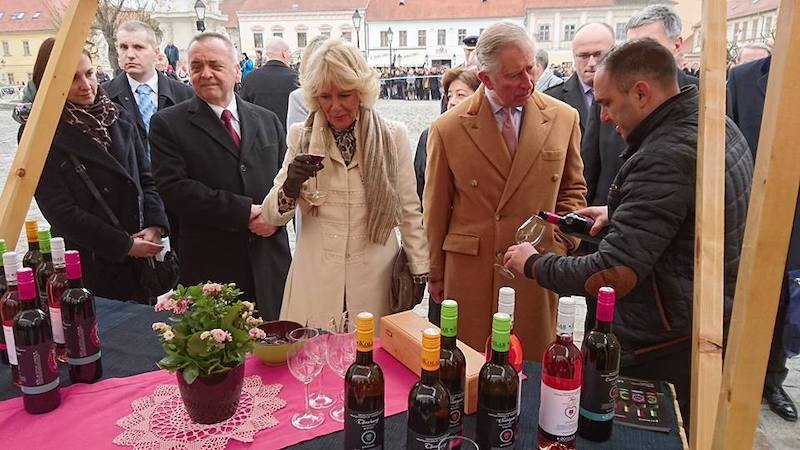 The Kolar family lives and has their wine cellars and vineyard in village Suza. Before all, they are a very warm and hospitable family that will give their best to make you feel welcomed and pleasant while wining and dining at their place. The
family has a long tradition of producing wine.
Wine is placed and kept in several special cellars which were dug by their ancestors in a steep wall of loess some hundred years ago. The temperature in this cellars remains the same throughout the whole year, from 12-14°C.
Fun Fact: special cellars in Baranja are called gators. The gator is a cellar that doesn't go vertical down in the ground, it goes horizontal into the hill.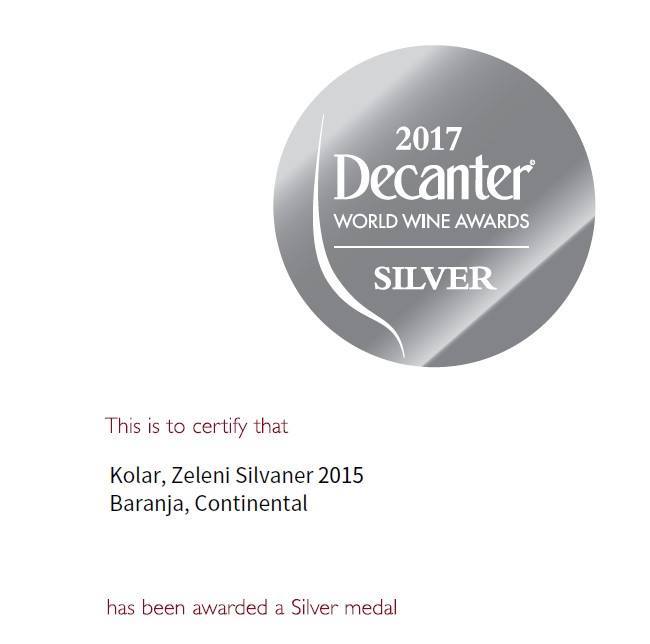 If you want to take a tour of the winery and have a driver (please don't want to drink and drive!), then the Kolar family offers accommodation in double rooms with 4 suns (which is the highest category in the categorization of rooms in rural households). Cost: 180 kunas per person.
If you prefer the feeling of being closer to nature, you can stay at their beautiful family camp and even rent a bicycle to explore surroundings. The close by, Nature Park Kopački Rit is perfect for that matter.
One of their cellars is decorated and used as a restaurant. Usually, it can take lunch and dinner arrangements for groups of 10 to 80 people. The food they prepare is always local, fresh, traditional, and as typical for Baranja, full of tastes and colors.
Experiencing Baranja To The Fullest On The One-Day Experience Of Local Nature, Gastronomy And Wine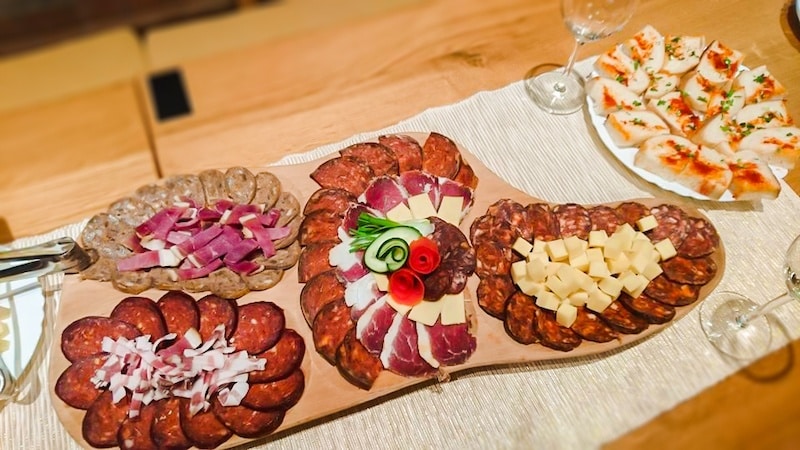 Because of the new social distancing situation and conditions in these post-corona times, the Kolar family decided to create something new. They have two options for exclusive wine tours for a group of 4 people.
Whole Day Wine Tour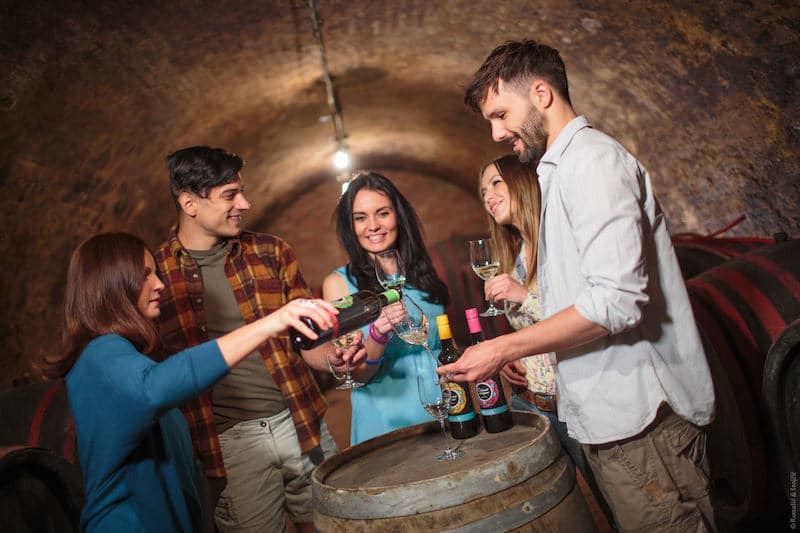 Welcome-drink with homemade scones upon the arrival at the Kolar Cellars
A new Nissan off-road vehicle ride on the "Turkish Road" of Baranja Hill with a gorgeous view from where the cities of Osijek and Pecs (in Hungary) can be seen on clear days
Option 1: A picnic on the blanket with a traditional Baranja food basket in Kolar vineyard, or
Option 2: A ride to the "Sunjog Čarda" and picnic by the estuary of Zmajevački dunavac into the Danube river. If you like, you can take a boat ride as well
On the way back, after the time spent in nature, you'll be treated with the 2-3 hours of high-class tasting of 5 Kolar wines + 1 free of charge and yummy rich traditional Baranja dinner afterward
Duration: approximately 6-7 hours. Cost: 750 kunas per person.
or
send your questions & reservation request via
email
Also, the Kolar family have received many awards for their wine, so if you are living or staying in Croatia and you cannot come to Baranja, we suggest you order their wine by delivery. Information about prices please find here
If you found this article useful, be sure to show it some love, share it with friends.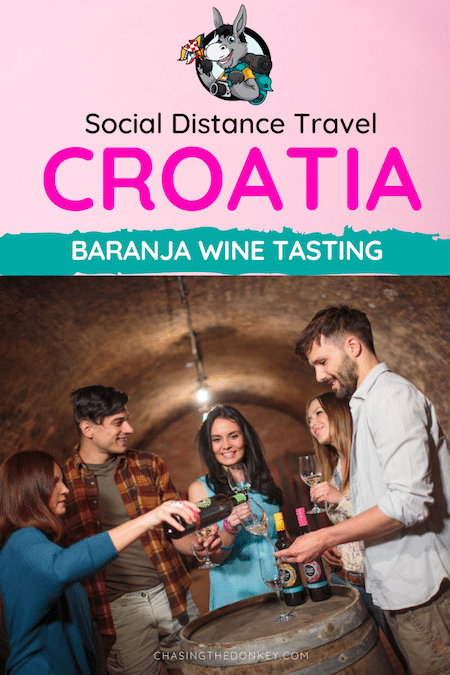 More Ways To Discover Croatia With Social-Distancing
Share