Some posts contain compensated links. Please read this disclaimer for more info.
Adventure Travel Ideas In Croatia With AndAdventure
Written by Tash from www.tashpericic.com
Croatia has opened the borders for many, with more nations to follow. With this in mind, we decided to share stories about unique travel options and experiences available in Croatia where you can avoid the crowds (respect social-distancing) but still experience the best of Croatia.
The world of travel has indefinitely changed, so let's try to do it better. Let's opt for supporting small local businesses, let's choose green and sustainable travel options where possible to reduce our footprint, let's really experience a country in-depth – gastronomy, culture, history – instead of flitting from place to place.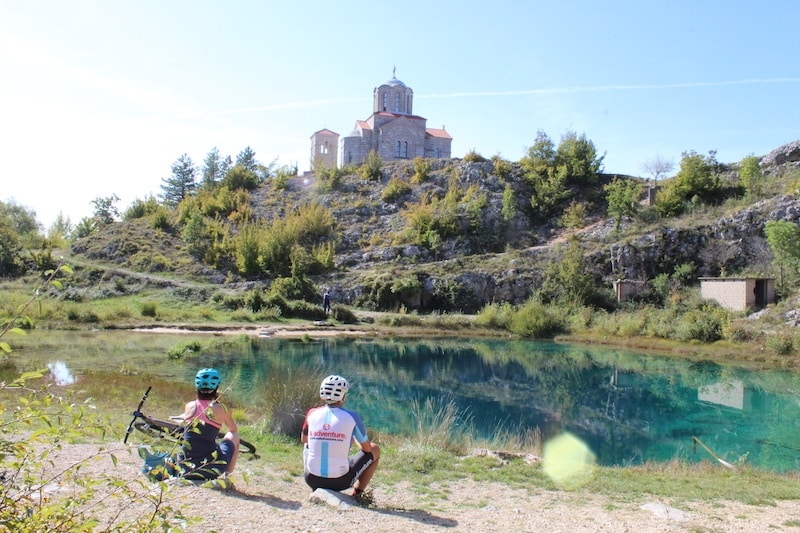 This is a chance to 'do' travel better. Travel changes us and we invariably change destinations through how we travel, let's make sure those changes are positive.
On this note, let us introduce to AndAdventure an active holiday adventure company. AndAdventure is a boutique travel agency, specializing in active, adventure holidays in Dalmatia. We talked to the director and nature enthusiast Vese Huljic to learn a little more.
Tell Us A Little About Andadventure
AndAdventure was founded in 2005 by local experienced guides; with headquarters in Split, roots in Hvar and expertise which extends through the Dalmatian Coast, Hinterland, and Croatia's stunning collection of islands.
Via land and sea, our itineraries incorporate local immersion, active exploration (kayaking, sailing, hiking, mountain biking, etc.) – always memorable, always engaging, and always rooted in sustainable practices.
We have a small, dedicated team with expertise in a range of adventure sport disciplines – sharing our 'playground' is our joy; while quality, safety, and customer service are our bywords. We have set small group tours that run regularly or we can create customized tours to suit our clients' wishes.
AN IDEA OF WHAT ANDADVENTURE OFFER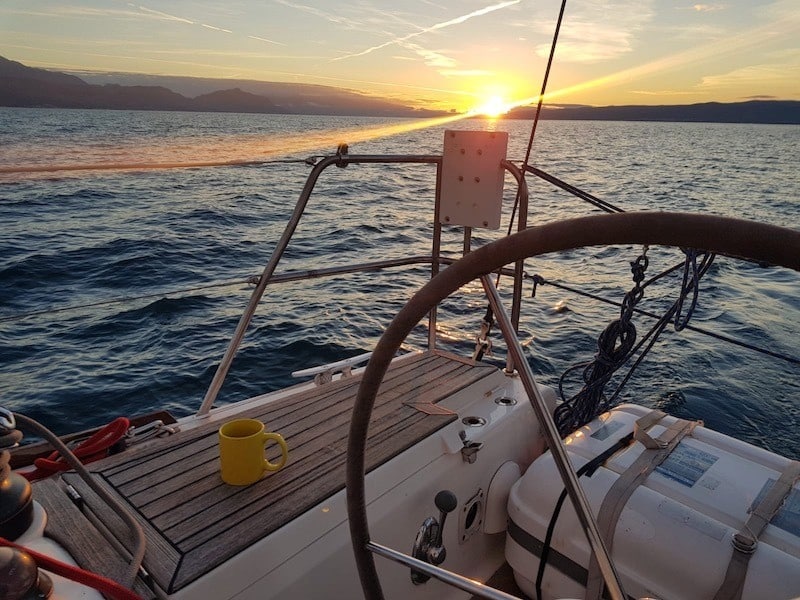 Hvar Sunset Sea Kayaking Or Day Pakleni Islands Adventure
We offer sunset or day kayaking tours. Paddle your way along the eastern shoreline of Hvar and discover small beaches in the bays nearby. Secluded beaches, pinewood scent, and a sunset to remember, complete this true Mediterranean experience.
Combine the historic town of Hvar with the emerald jewels of the Pakleni Islands for one of Croatia's most popular half-day kayak tours. Explore the myriad of the Pakleni Islands, a divine collection of islands nestled in front of Hvar. There is time to swim, snorkel, chill… then kayak slowly back to Hvar in the early afternoon.
Age Range: 7 – 77 Duration: 3 – 5 hours / Day Distance: 4 – 15 km Level: Easy
8-Day Multi-Adventure, Journey Through The Colours Of Croatia
Showing you the central Dalmatian highlights from every possible perspective. On this tour we start in Split, finish in Zagreb and visit island Šolta, Hvar, and Vis along the way. We explore these gorgeous destinations on E-Bikes, sea kayaks, hiking between abandoned villages, and even sail from Hvar to Vis.
With our local guides, you will experience the culture, history, nature, gastronomy, and even visit the highlight attraction – Plitvice Lakes on the way to Zagreb. An incredible adventure and green way to explore our wonderful country.
Age Range: 7 – 77 Duration: 8 days Level: Easy / Moderate
Included: accommodation, bikes, kayaks, sail, transportation, hiking, guides, local products
Private Sailing: 3 Islands And 2 Caves
A 3-day sailing adventure for those who don't have long, get a taste of the Adriatic, life at sea, and visit some central dalmatian highlights. We sail from Split and visit islands Brač, Hvar, and Biševo off of island Vis to experience the magic of the famous Blue Cave (itinerary dependent on weather).
Age Range: 7 – 77 Duration: 3 days Level: Casual Support: Skipper
Hiking The Lost Villages Of Island Hvar
Discover authentic Dalmatia through the abandoned villages of Velo and Malo Grablje. Enjoy the traditional architecture and learn a little bit about Mediterranean plants, especially lavender, and its importance for this area. The walk can be from 4 – 11 km, you choose which suits your itinerary and fitness level – so just put on comfy shoes.
Duration: 1-day Level: Casual Type: Small group
Mountain Biking Croatia
We offer 1-day to multi-day mountain biking adventures from inland Croatia to the islands. Explore the beauty of our mountains and islands, take the uncharted path to the hidden wonders of nature, visit tourist hot spots while no one else is looking. Add local cuisine to complement your authentic experience.
How Do You Feel About Travel And Tourism In Croatia Given The Current Situation, How Has Your Business Been Affected?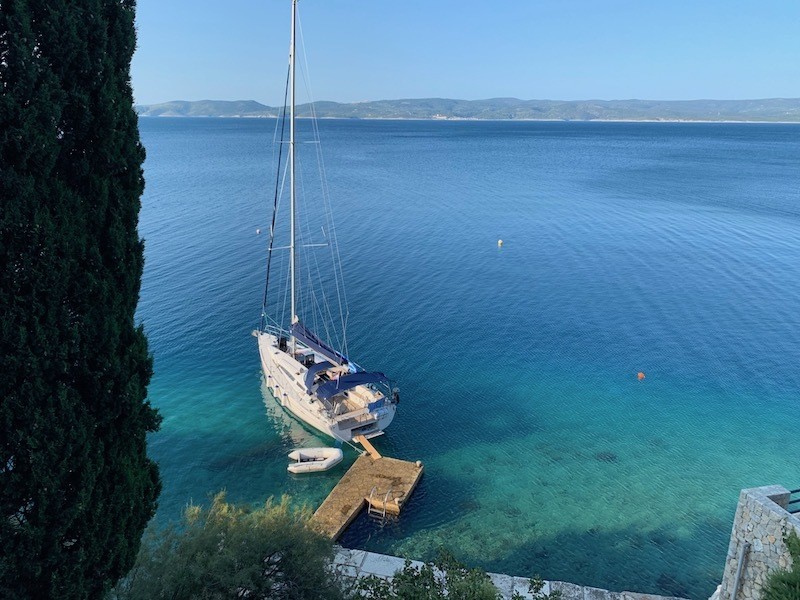 There is no sense being pessimistic and it might be too risky to be overly optimistic; so, I guess, I am a realist leaning towards optimism. Tourism in Croatia has so many different aspects, catering to different markets and clientele. Those that have a product for visitors from neighboring countries might have some positive results this season, we have one aimed at Croatians and Slovenians.
While operators catering to markets like the USA, Canada or Australia will most likely be on hold to 2021 but I am positive that we will return to being a top destination for years to come.
On the other hand, we are viewing this as an amazing window of opportunity to rethink our business and particularly overcrowded destinations. It would be amazing if local authorities would start looking at more sustainable and responsible practices, so once travel resumes, we don't make the same mistakes as before… I also hope that the current situation will help us promote more of some of our favorite places that are not often found on regular trips.
What Is Unique About Your Business And Why Do You Think It'S A Great Option For Travellers?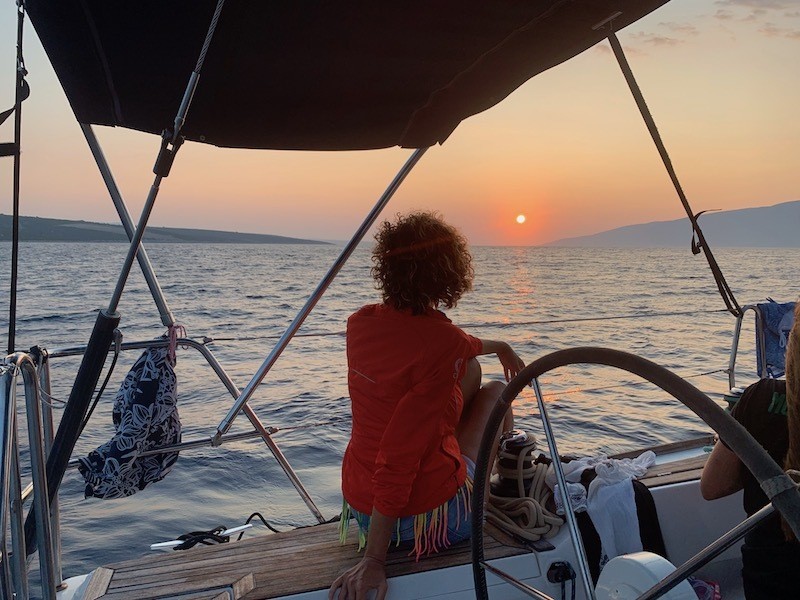 Adventure travel is our core and passion… and by its nature, the adventure travel is about small groups, outdoors, wide-open space, and less-populated destinations whenever possible. So, for us, the 'new normal' is not going to be much different from what we are already doing and what we are passionate about.
We offer a wide variety of unique outdoor travel adventures, from biking or hiking through some of the abandoned villages on the island of Hvar, kayaking around the islands, rock-climbing, sailing adventures, or multi-day adventures combining all of these things, showing the true highlights of Croatia.
We are also one of the few companies that offer short 2, 3, or 4-day sailing trips. Many charters only offer 7-day tours, so these short sailing trips have been a highlight for many who want to experience sailing and the coast from a different perspective but can't allow 7-days for this.
We have flexible itineraries and it really is a fantastic way to travel – you don't need to pack and unpack your things, yet you get to explore different destinations! Sailing may also be a more appealing way to travel now given the current situation as it is small, private groups and fewer barriers to mitigate health and safety risks."
How Will Andadventure Adapt To New Safety Measures, Social-Distancing?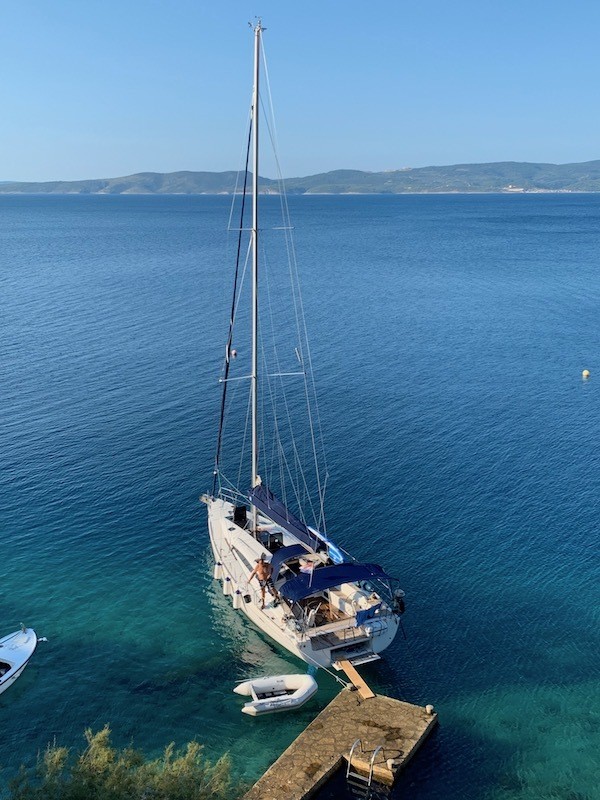 We have reduced the sizes of our groups and we are following official advice but also international standards in the adventure travel industry, which we can adopt in our tours. As an operator mostly running private tours, the interaction between "strangers" is minimized. We are also communicating about measures with our partners and how they are adjusting to operations, so we are sure to deliver the same service and standard from the start to the end of every trip.
A local business with a conscience, giving back to the community.
As well as taking care of the environment and supporting local businesses, AndAdventure also gives back to the community. In 2018 they started working with Maestral – a local children's home; the initiative is called "Maestralni Hike" and was founded with the idea to teach the children about the value of nature through games, hiking, and spending days in nature.
Along with everything we do, this is a project close to our hearts. As well as doing activities with the children in nature, we also work with individuals and partners in providing sports equipment for the children's home. Last year we purchased bikes and helmets for the children, this year various sports equipment from shoes to basketball equipment for their playground. We also organize mountaineering schools for kids at MOSOR Club FOC for those who show interest in hiking and our friends at Centar Manualnih Tehnika also provide free physical therapy treatments who need it.
Active adventures with passionate, experienced locals.
I don't know about anyone else but Corona has put a lot of things into perspective for me and my relationship to nature is one of them. I feel even more inspired to make personal changes and get out and appreciate nature more which is why I am so glad that people like the team from AndAdventure exist. As a destination, Croatia deserves to be seen for more than just the sun and sea and active adventures with passionate and knowledgeable locals is a great way to showcase this, especially a company with an ethos for giving back.
If you want to learn more about active holidays in Dalmatia from biking, hiking, kayaking, sailing, and much more, you can find more below.
If you found this article useful, be sure to show it some love, share it with friends.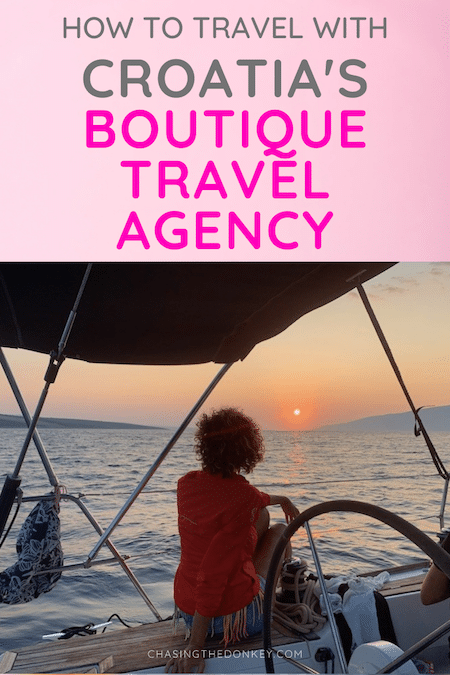 More Ways To Discover Croatia With Social-Distancing
Share