Some posts contain compensated links. Please read this disclaimer for more info.
Head To Eastern Croatia To Escape The Crowds & Find Amazing Adventures
Eastern Croatia has not yet reached its full tourism potential – and it is not because it does not have anything to offer tourists; that's for sure – trust me! This area just never gets the attention of mainstream advertising of Croatia.
I spent one week traveling a small part of Slavonia with the Croatian National Tourist Board in the fall of 2018. I wrote a post of things to do in Slavonia and based on what I saw and experienced, I can confirm this region does not get enough attention! And that was just from what I was able to experience in 7 days.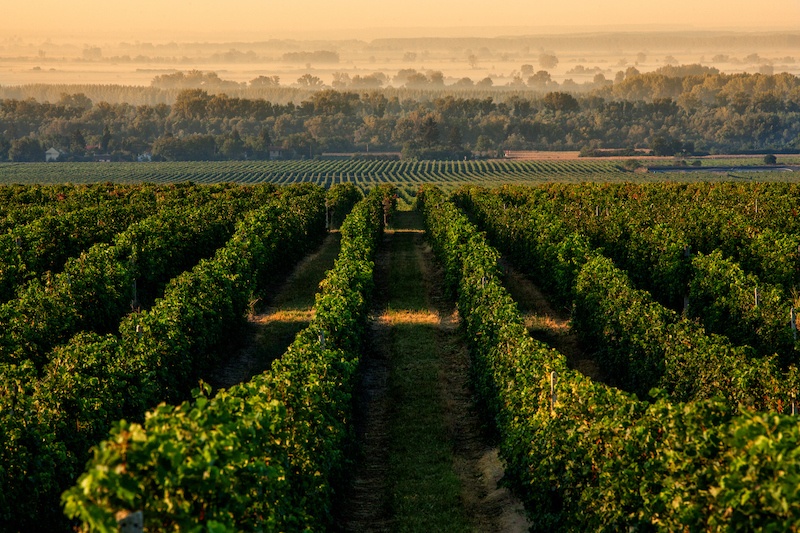 And now, after reading what Senka has written below, I say again – head east! Even though this part of Croatia does not have the Adriatic Sea and its luscious beaches, you will not be disappointed.
In fact, you may like it more. For it costs much less to stay in and experience this part of Croatia. I found the people overwhelmingly friendly and warm – and dare I say all that Kulen and rakija addictive!
Now, please enjoy this post written by Senka Vlahovic. She was born in and lived most of her life in Slavonia. Senka is your best travel agent for the area; you can connect with her via her site Boho Travel Art – and tell her we sent you.
She can book you everything below – and so much more!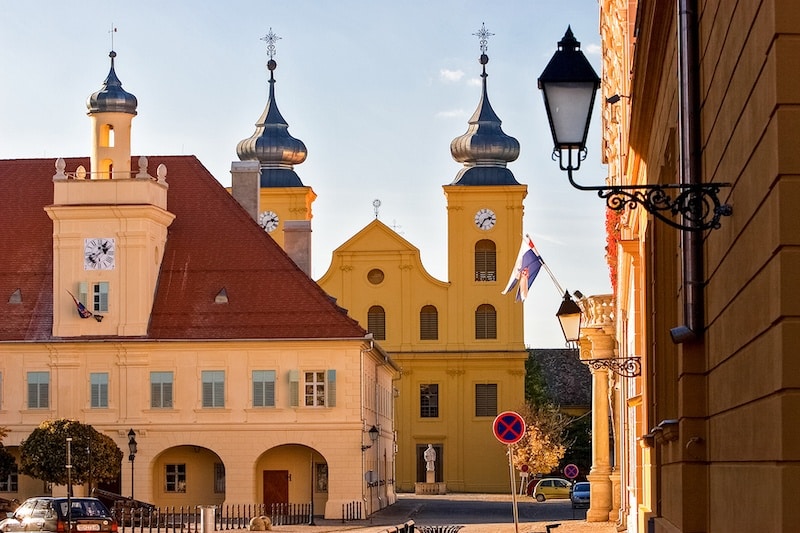 The east of Croatia is very well known and loved in Croatia, and yet, somehow unknown and kind of hidden from the rest of the world.
We usually say that it's unfair that it's not more populated with tourists, but, as it turns out, that is exactly what makes it even more attractive – in our post coronavirus times.
The region I am talking about is called Slavonia.
It is located in the north-east of Croatia. It consists of three historical-geographical regions:
Slavonia, Baranja, and Srijem
Five counties Osijek-Baranja, Vukovar-Srijem, Brod-Posavina, Požega-Slavonia and
Virovitica-Podravina.

It is interwoven and bordered by three big rivers Sava, Drava and Danube, and many smaller ones. It is diverse in its natural beauty, from golden plains, over forests, wetlands, lakes, rivers to hills and mountains.
Slavonia is wide, and it is not overcrowded. It has beautiful baroque towns with castles and traditional picturesque villages, vineyards, golden fields, and meadows…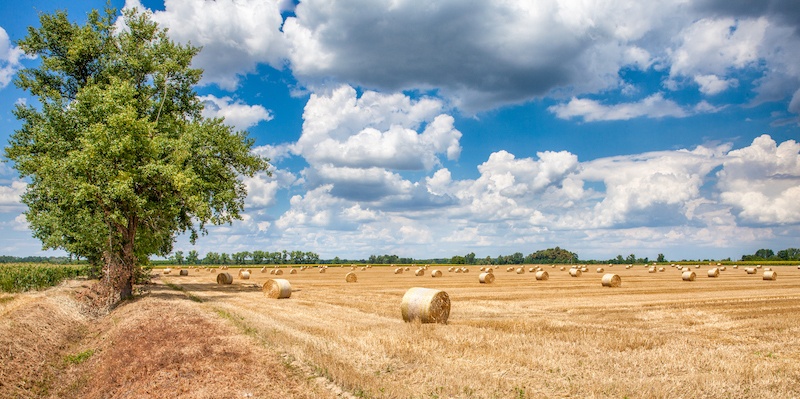 Land like Slavonia has always been attractive for many conquerors, like the Celts, Romans, Osmans, Hungarians, Austrians. They all influenced the interesting history of Slavonia, rich culture, and diversity in gastronomy.
Before we go any further, let me tell you WHY you should visit Slavonia and what's TO SEE and DO and then I'll tell you where you can do it and where to stay.
Nature Parks
Two nature parks can be found in this part of Croatia.
Kopački Rit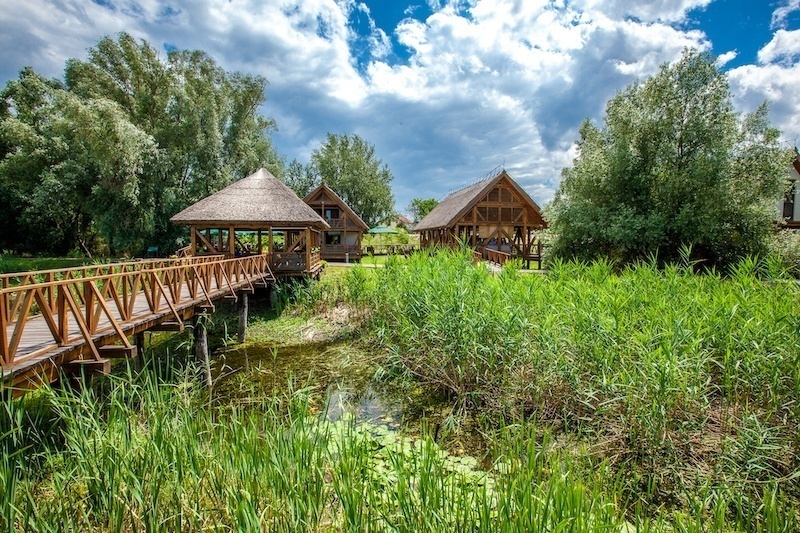 Nature Park Kopački Rit is the oldest nature park in Croatia. At the Ramsar Convention on the "Protection of Swamp or Wetland Habitats" in 1993, Kopački Rit nature park was included in the List of Internationally Important Swamps, especially as a habitat for swamp-dwelling birds and waterfowl.
Kopački Rit is situated in Osijek-Baranja county, on the confluence of the Danube and the Drava rivers, making it the perfect place for all bird lovers and birdwatchers.
Nature Park Papuk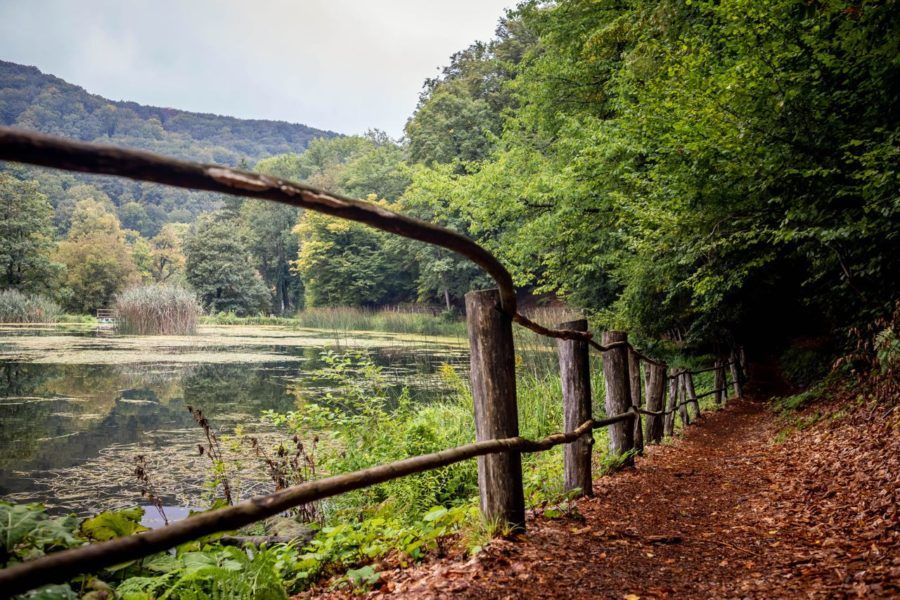 Once an island in the ancient Pannonian Sea, today Nature Park Papuk which is the first Geopark in Croatia and a part of the UNESCO World Geopark Network. It covers most of Papuk Mountain and Krndija in part. 95% of Papuk's surface is covered by rich, green forests through which run more than 100 creeks.
It is rich in geological diversity, metamorphic rocks date back to the Pre-Cambrian, more than 540 million years ago. The Papuk UNESCO Global Geopark is located in two counties, Požega-Slavonia and Virovitca-Podravina counties.
Nature Sites
Other nature sites that are worth a mention are protected landscapes of Pitomača, the largest oak forest in Croatia and one of the largest in Europe – Spačva near Županja and the Prašnik the jungle/virgin forest/ old-growth forest of Slavonian oak near Okučani.
City Parks And Gardens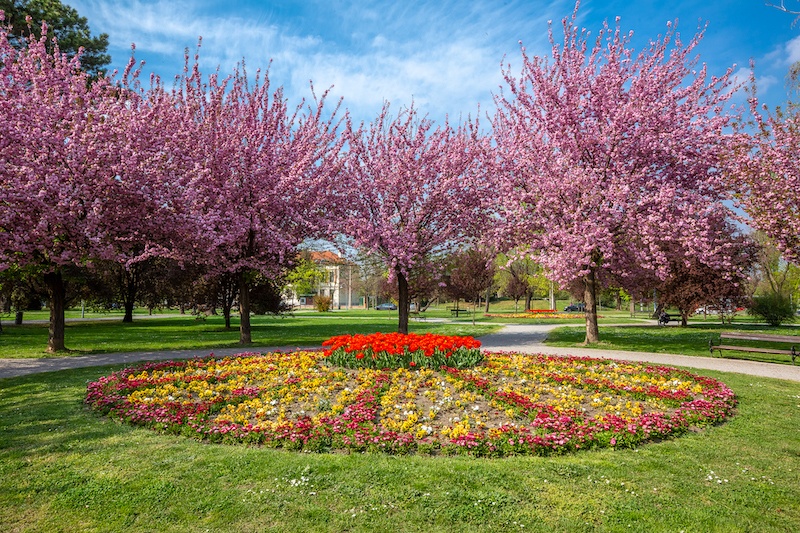 A touch of nature in towns of Eastern Slavonia. Baroque parks and ornamental gardens of Slavonia were built along with the first Slavonian castles in the first half of the 18th century. Since then, castles and manors have been built around Eastern Croatia.
Monuments of park architecture, gardens, forest, and city parks can be enjoyed throughout Slavonia. The city parks in Slavonian towns were decorated like many other green oases of European towns at times of the 18th, 19th, and 20th centuries.
The Central city of Slavonia – Osijek is called the greenest city in Croatia because all if its greenery.
Slavonian Castles And Manors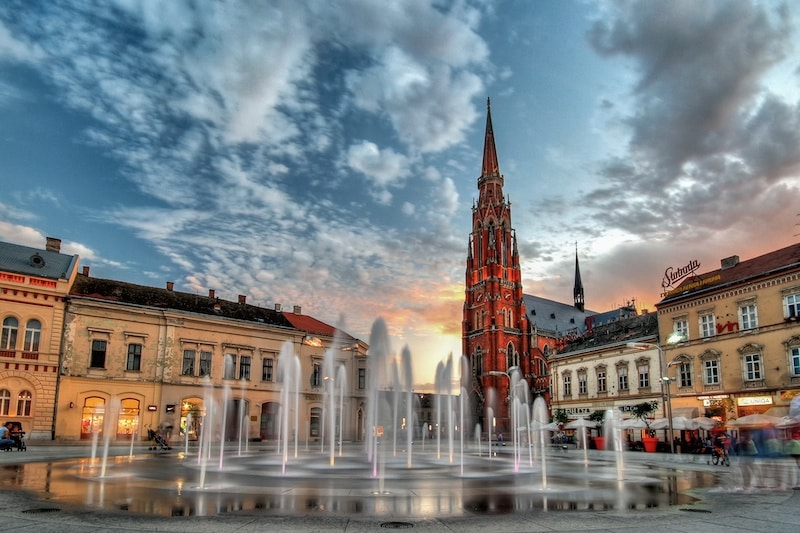 After Slavonia was liberated from the Ottoman Empire at the turn of the 17th and 18th centuries, the construction of castles, manors, and couriers began everywhere.
The most important castles were created at the beginning of the 19th century, ie at the transition from baroque to post-baroque styles such as classicism, historicism, and secession.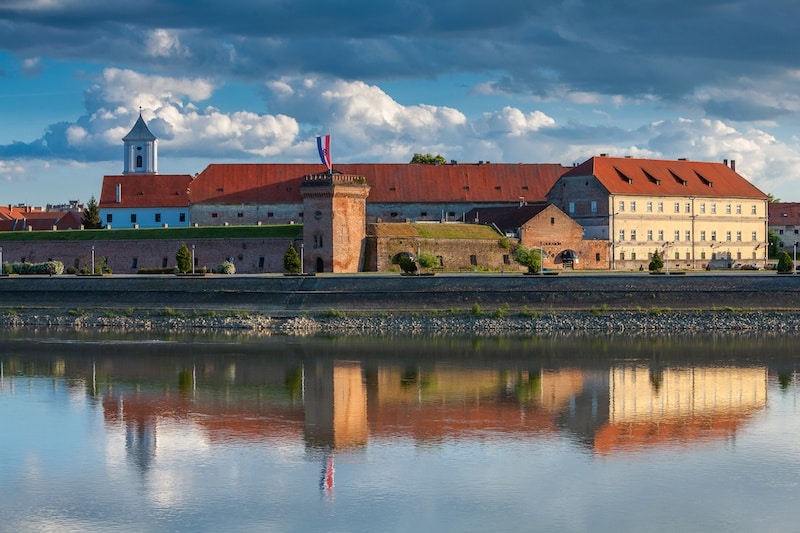 They can be found in:
Donji Miholjac
Našice, Valpovo
Virovitica
Vukovar
Kutjevo and more
As for sacral architecture among many churches, the most famous are the cathedral in Đakovo and the co-cathedral in Osijek. Military architecture as forts from the 18th century can be found in Slavonski Brod and Osijek.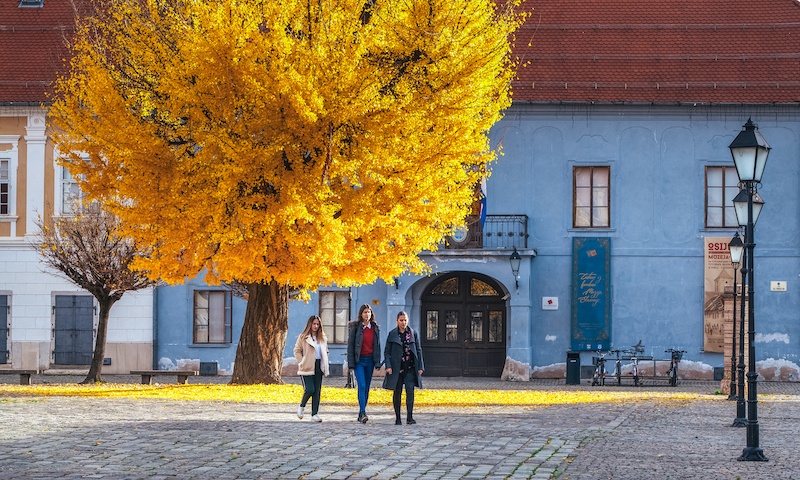 The most important archaeological treasures are located in Vinkovci and Vukovar. The Museum of the Vučedol culture in Vukovar presents the prehistoric cultural phenomenon of the neolithic period from 3000 BCE. Vinkovci is the town that has been continuously inhabited since the 6th millennium BC, for more than 8000 years.
Stories of industrial heritage along with railway heritage from the period between the 19th to the beginning of the 20th century in Slavonia can be found in Industrial Heritage Museum in the town of Belišće, the Permanent Railway exhibition on railway station in Vinkovci, the Baranja Pustare – agricultural settlements, the largest water mill in Croatia on the River Drava in Osijek, etc.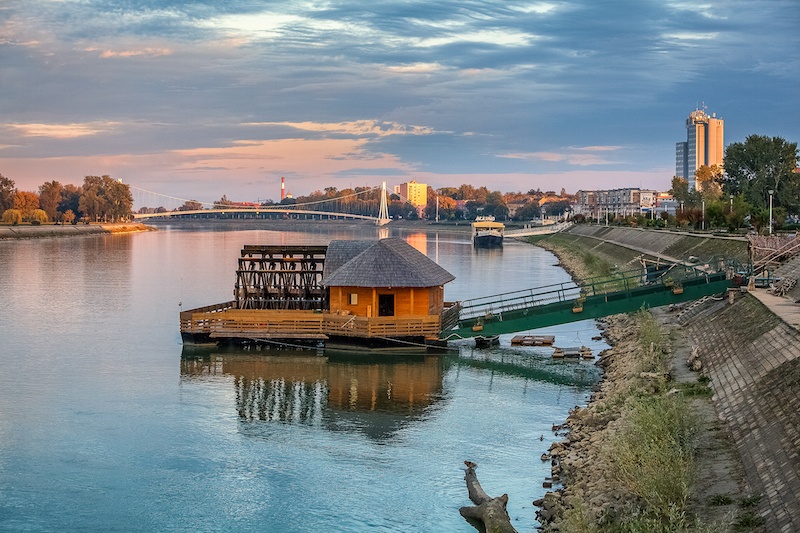 Also, Slavonia is very rich in traditional culture, especially in folklore, folk costumes, and music. The Bećarac, a type of vocal-instrumental folk music from Slavonia, Baranja and Srijem has been on the UNESCO Representative List of the Intangible Cultural Heritage of Humanity since the year 2011 as well as Spring procession of Ljelje – kraljice (queens) from Gorjani inscribed in 2009.
Folk costumes, traditional music instruments, and other objects can be seen in the ethnological departments of local museums.
What Not To Miss In Slavonia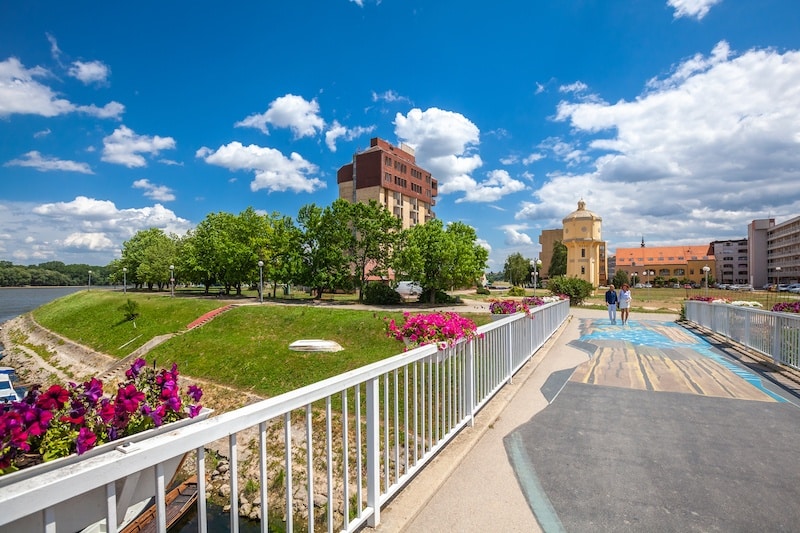 Here is my list of must-see sights, and experiences in this area.
Eat Slavonian Food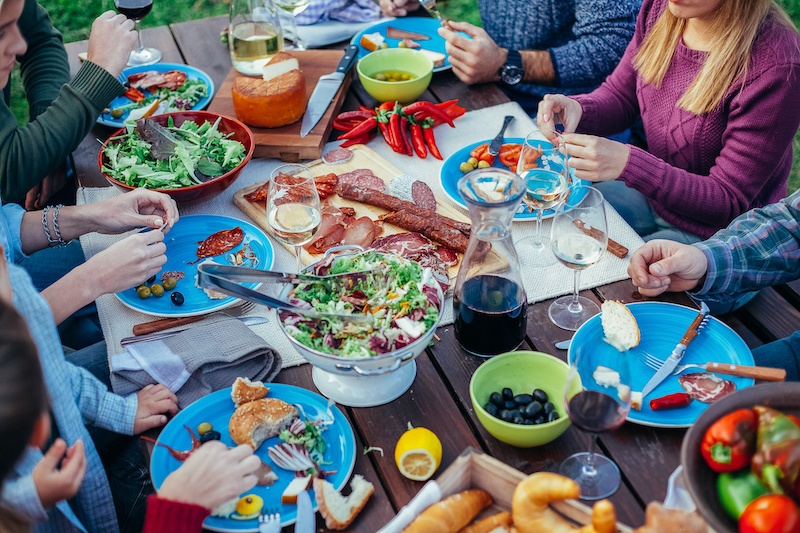 Exploring Slavonian cuisine. The geographical position – fertile soil, forests, and large rivers give Slavonia the perfect predisposition for a wide range of foods. An extensive history that brought many different cultures and culinary customs have been mixed and merged into delicious and rich Slavonian cuisine.
Wine Tasting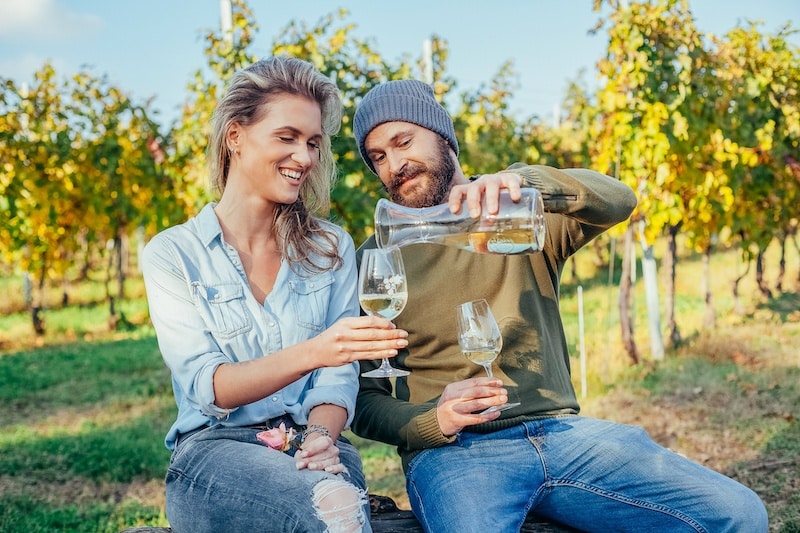 You simply must do a wine tasting in one of the largest wine-growing regions in Croatia – Slavonia and Croatian Danube region with its 13 wine sub-regions.
A centuries-long tradition of growing wine goes back to Roman times when the region of Požega was named Vallis Aurea, meaning Golden Valley. Another part of Eastern Croatia, Baranja, carries a name which means the Mother of wine. The Odescalchi dukes built cellars in Ilok in the 17th century. The Kutjevo cellar tells some 800 years-old stories. These old cellars are still in use today. White grapes dominate picturesque landscapes of Slavonia, Baranja and Syrmia.
Craft Beers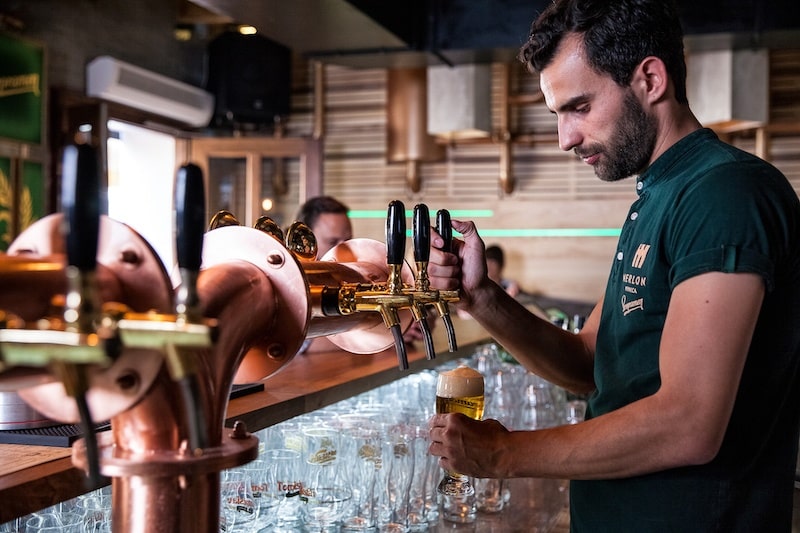 Exploring Slavonian craft beers. The tradition of brewing in Slavonia is some 5000 years old, it dates back to the Neolithic period, the time of the Vučedol culture. Roman Emperor Valens, born in Cibalae – Vinkovci today, loved the beer so much that he was given the nickname Sabaiarius, meaning beer drinker or beer belly.
The first Slavonian breweries were established in the 17th century in the city of Osijek – the hometown of the first Croatian beer. Today Slavonia continues to develop its culture of beer as a home of breweries and pubs, being a perfect destination for any beer lover.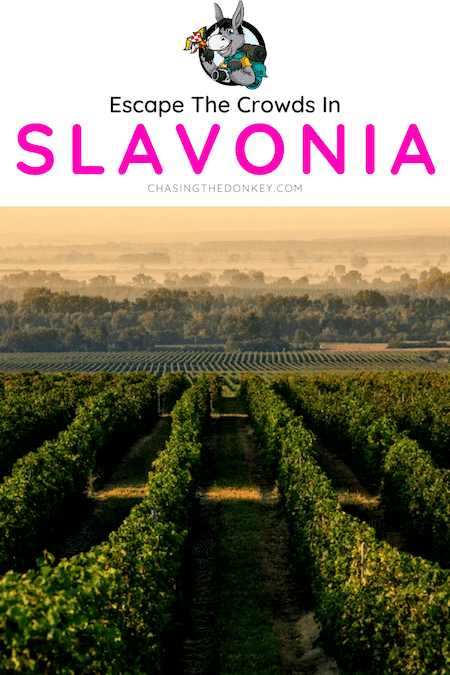 Sightseeing And Theme Tours
Let local guides tell you the stories hidden behind buildings and monuments. Living history programs and guided tours will help you to see things around you from another perspective.
Visiting Local Museums, Galleries. Exhibitions & Theatres.
Where you can earn more about local history and art.
Visiting Family Run Farms (OPG)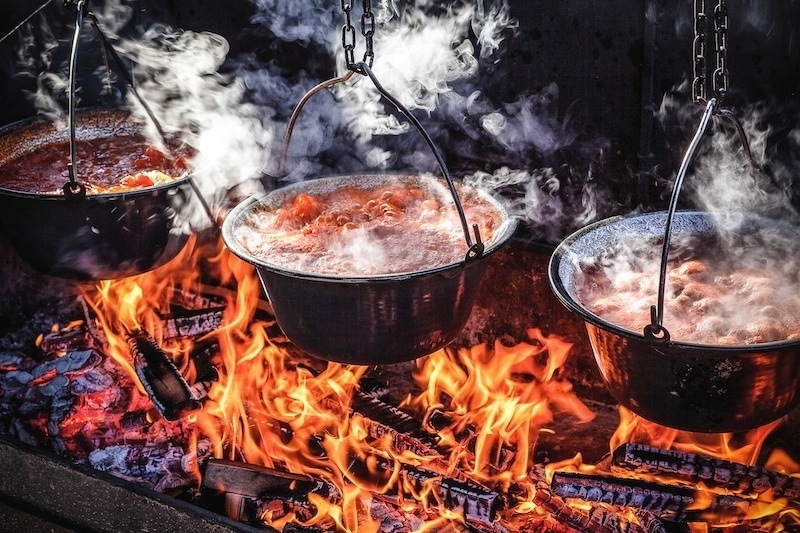 These are known as OPG's and here you can get an insight into local traditional life
Walking And Hiking
Spend your days walking and hiking by the rivers, on the hills and mountains
Horse Riding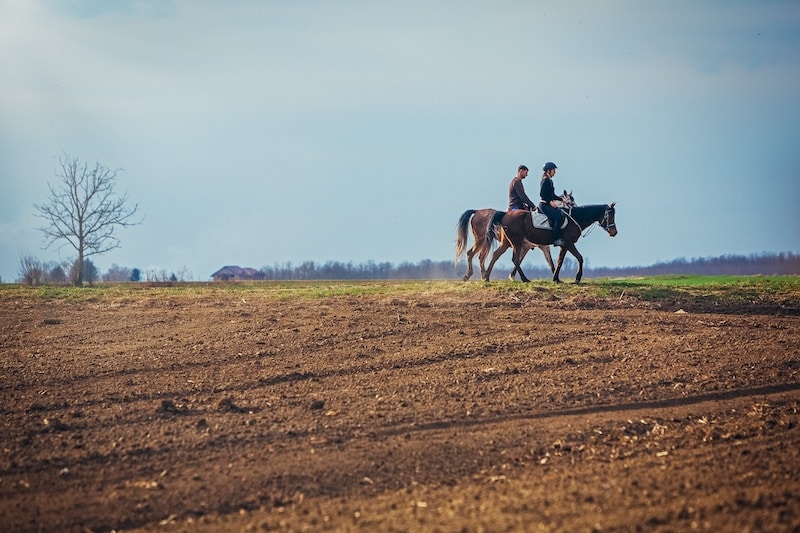 All animal lovers have the opportunity to spend their holiday actively and find out why the Slavonian people have always been particularly attached to horses.
During an active holiday in Slavonia, horse riding takes an important place, it provides an unforgettable experience of discovering the Slavonian landscapes in the company of beautiful and noble animals – horses.
The most famous stud farms are placed in Lipik and Đakovo. State Stud Farm Đakovo of the Lipizzaner breed was founded in 1506.
Driving In Horse-Drawn Carriage
Take a horse-drawn carriage ride, either country Style or city-style "Fijaker".
Cycle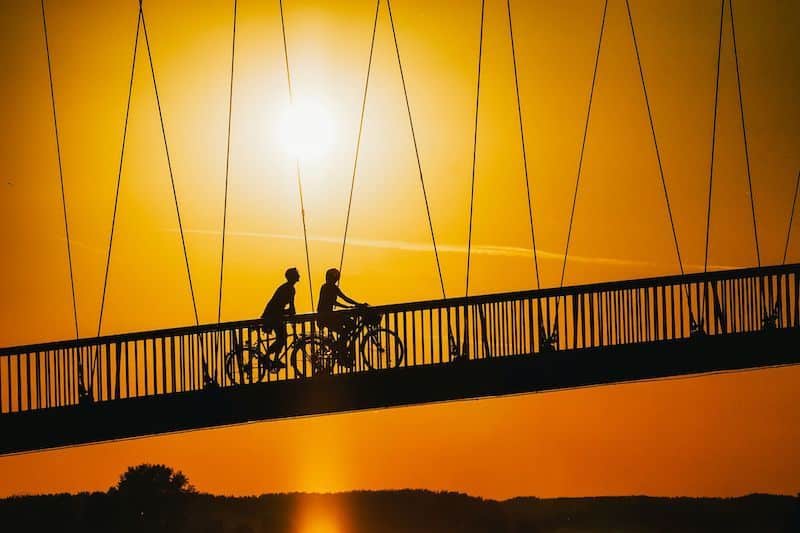 The possibilities for cycling in Slavonia are almost endless thanks to its undulating lanes, roads, mountain trails, and beautiful sites.
Cycling in Slavonia gives cyclists opportunities to explore shady woodlands, pretty countryside, heritage sites and to follow river waterways, wine roads, and endless fields.
Several very well-known biking trails pass through this region: the Drava Route, EuroVelo 13 – the Iron Curtain Route, and the European Amazon Route, Danube bike trail – which is part of Eurovelo 6.
Bird Watching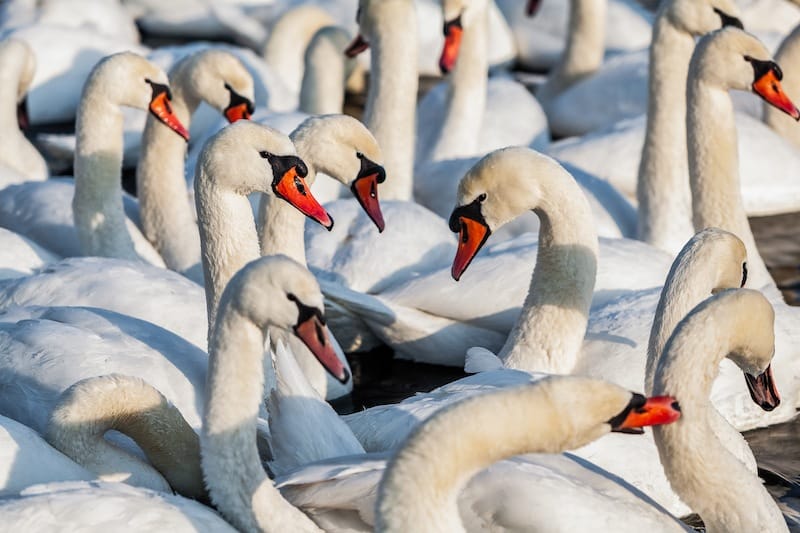 Kopački rit nature park is home to over 290 different species of bird and almost eighty percent of the total ornamentation of Croatia in its entirety living there. You can also go birdwatching to "Center for birdwatching" in Nijemci and Dravska Priča in Noskovci.
Parachuting And Recreational Flying
For all lovers of flying activities, but also those who have not tried it, and would like to, Slavonia abounds in flying, paragliding, aero and aviation clubs.
Swimming

Take a swim in local rivers, lakes, ponds, and swimming pools. The water is not blue, it's not clear, it's not salty and it's harder to float… but it can definitely be a great experience.
Depending on your preferences and desires, you can choose between town beaches such as Poloj along the Sava river in Slavonski Brod or Copacabana in Osijek along the Drava river or river island Ada in Vukovar on Danube river. You can go for a swim in local lakes like Borovik and Orahovica.
A special place to visit is the Bizovac spa, located 18 km from the city of Osijek. Health tourism started to develop here in the '1960s when hot water was discovered instead of the oil they were drilling and looking for. The water here is rich in minerals and good for the skin, heart, bones, and joints issues.
Even More Fun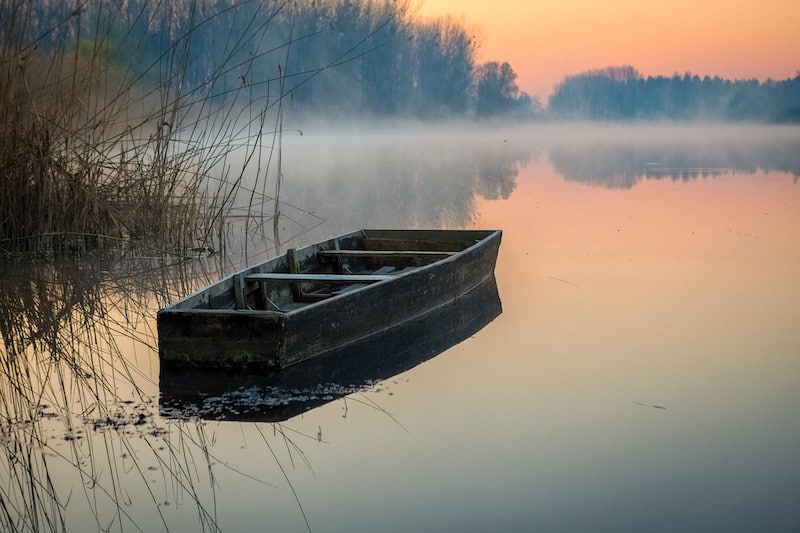 As you can see the possibilities are endless, I could go on and on. Other things you can try in the area to avoid the crowds are:
Paintball: If you like shooting I would rather recommend paintball than hunting
Adrenaline Parks: Try the ones in Zlatna Greda and Cerna
Boat Tours: With several rivers, there are lots of choices
Canoeing: Take the family on local rivers and lakes
Cooking classes, embroidery and knitting classes, pottery workshop or photography, even graffiti workshops as all those things are deeply connected to the traditional and modern way of living in Slavonia.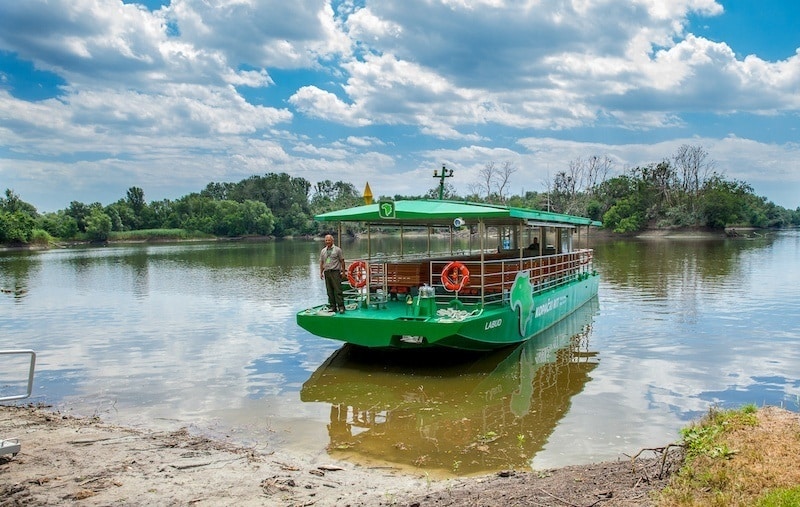 As we don't know how things will develop regarding the present situation with coronavirus and how it will affect group gatherings on traditional manifestation, events, and festivals I didn't put any on the list – but Slavonia is full of events as Slavonians are warm and like to socialize, sing and dance – celebrate life!
So, how long till we see you in the Slavonia region?
A very special thanks to Samir Kurtagic who kindly shared all of these photos with us to use. You can see more of his work or connect with him here.
More Ways To Discover Croatia With Social-Distancing
Share