Some posts contain compensated links. Please read this disclaimer for more info.
Golden Valley, An Istrian Nature Retreat Away From The Hustle
Written by Tash from www.tashpericic.com
Since sharing our post about wanting to spread the word about small businesses in Croatia who offer a unique experience – especially with social-distancing aspects, we have already received so many beautiful responses and are excited to experience some of these things for ourselves (note: reach out if you have a unique offer of your own).
So far we have shared a cast-a-way-style accommodation, as well as a unique picnic idea to name a few. You can find more (new ones added daily) here.
It should also come as no surprise that most of the information coming through is from people in the tourism industry who are passionate about authentic experiences, getting off-the-beaten-path, and into nature. This gives us hope that the future of tourism may very well be all about small groups, intimate experiences, and sustainable green tourism – which quite honestly, makes our hearts sing.
Let us introduce you to another of these experiences – a relaxing retreat from it all at the Golden Valley Ranch in Istria.
Golden Valley Ranch In Istria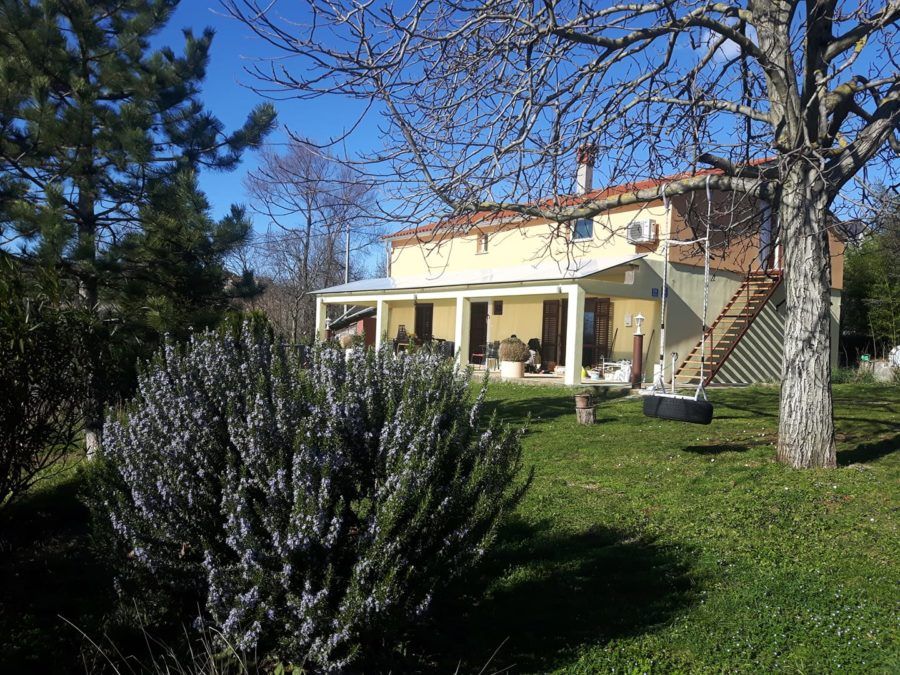 In 2019, Ana and Jasmina Paraker moved from Croatia's capital, Zagreb, to get back to living in harmony with nature and themselves. They found their piece of paradise in Martinski Istria and so, the Golden Valley Ranch was born. They were able to get everything set up and began receiving guests last year.
We spoke with these two wonderful women to learn more about their business, especially in these post-corona times (and yes, we are using the word 'post' optimistically).
Tell Us About The Golden Valley Ranch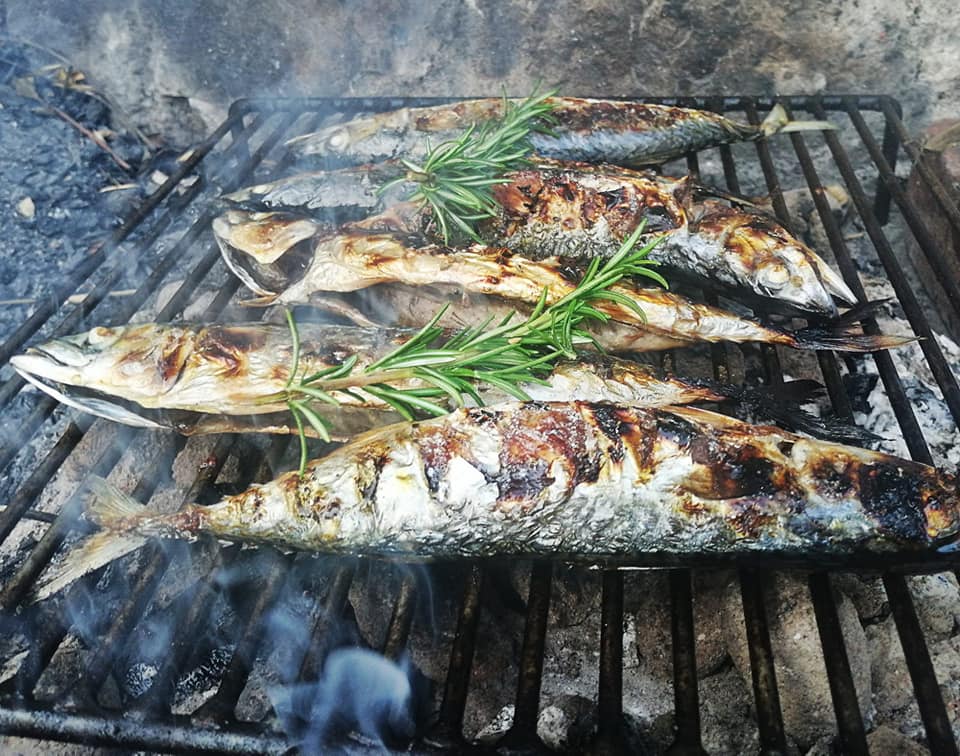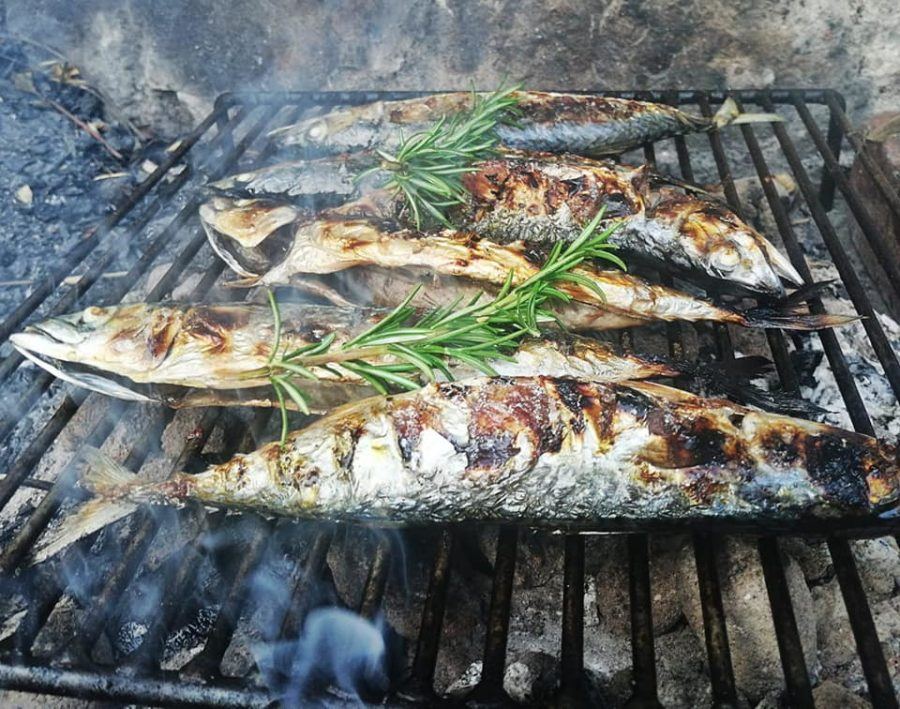 The Golden Valley Ranch is set in rural Istria, surrounded by vineyards, fields, and forests. It is the perfect getaway and location for a variety of activities: hiking, biking even riding our beautiful horse Trojan – just to name a few!
The location is ideal for guests looking to escape but we are also near enough to historic Istrian villages for those who want to explore the beauty and history of this region. And, don't worry, we are also a mere 15 – 20 km from the eastern coast of Istria which offers pristine beaches for those looking for a day at the beach.
It's the best of both worlds, removed from the crowds in nature but with access to the towns and beaches for those who wish.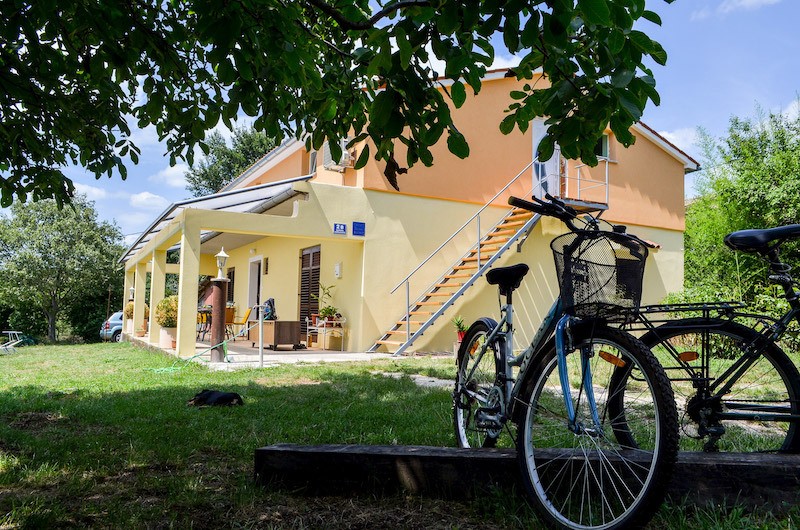 The apartment we rent is 100 m2 and occupies the ground floor of the house. It consists of 3 comfortable bedrooms – two double and one single room, accommodating 2 – 5 people comfortably, perfect for friends or family. There is a large living room which opens onto a large terrace, a well-equipped kitchen and two bathrooms.
We can organize and arrange almost anything that interests our guests – hikes, bicycles, electric scooters to explore the gorgeous surroundings, car rental, horse riding, seasonal fruit, or mushroom picking – and of course, you know that Istria is famous for truffles, right? Actually, don't even get us started on the gastronomic offer of this region – grapes, olives, fruits, prosciutto, seafood, wine, liqueurs, and we need to mention truffles again, just because… as well as being an escape for nature lovers, this is a gastronomer's paradise.
In the morning we will be happy to prepare breakfast for you and your guests, which includes our fresh eggs with ombolo (Istrian traditional ham), bacon, salads or other homemade products. Once a week we also receive a fresh 'catch' which we can prepare in the style of your wishes or simply on the grill – drizzled with local olive oil.
You can also enjoy the company of the various animals we have around the property – goats, sheep, chicken, rabbits and our lovely Trojan.
The Golden Valley Ranch is our dream come to life and we love sharing this joy with our guests; whether they just want to relax and detach from it all or fill their days with various activities then enjoy the gastronomy and incredible wine scene of Istria in the evenings, the Golden Valley Ranch truly offers it all.
How Do You Feel About Travel And Tourism Given The Current Situation?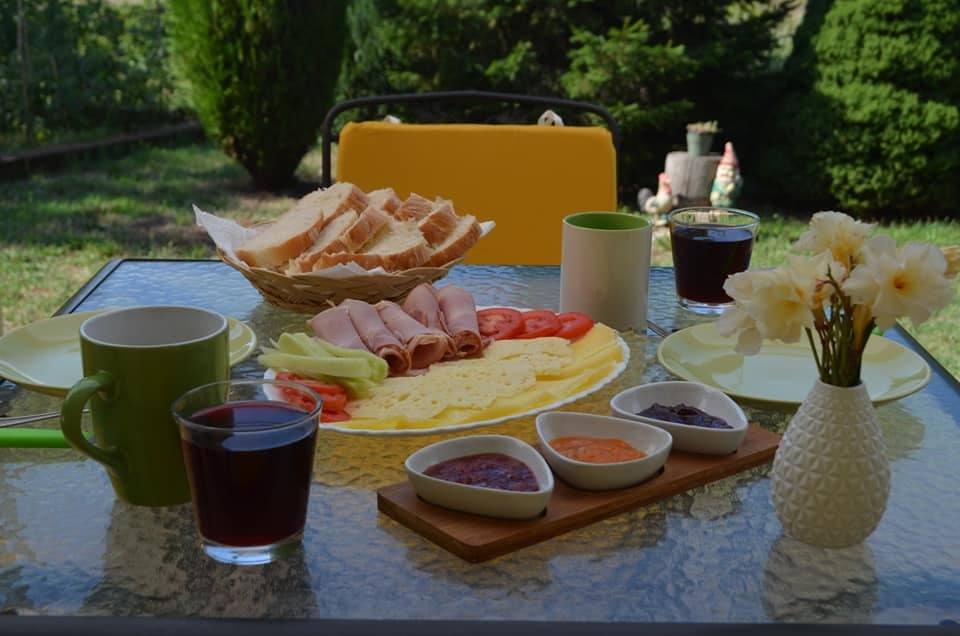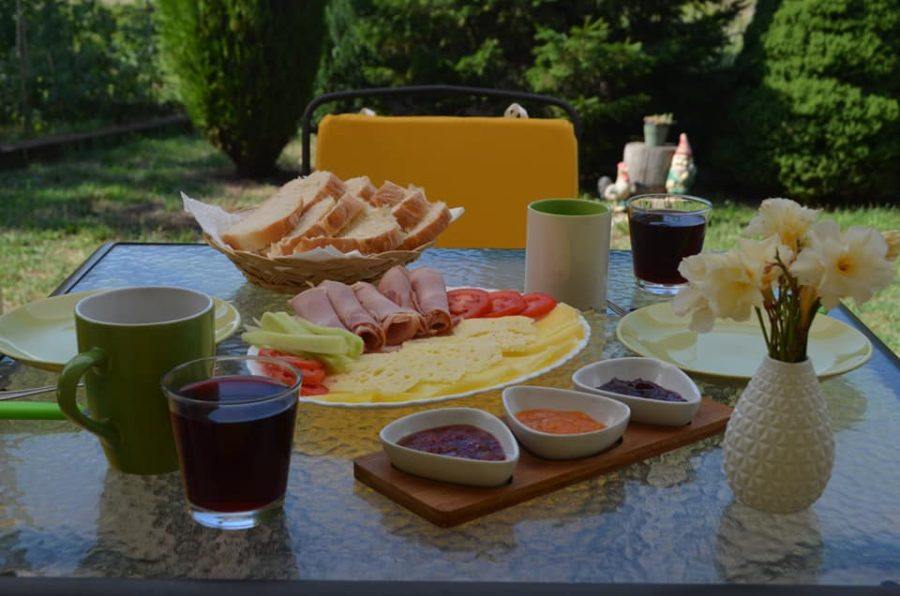 Istria is still a corona-free zone and we are optimistic about tourism in Croatia, at least for July and August – we still have August reservations!
How Will Your Business Adapt To New Measures, Social-Distancing, Safety?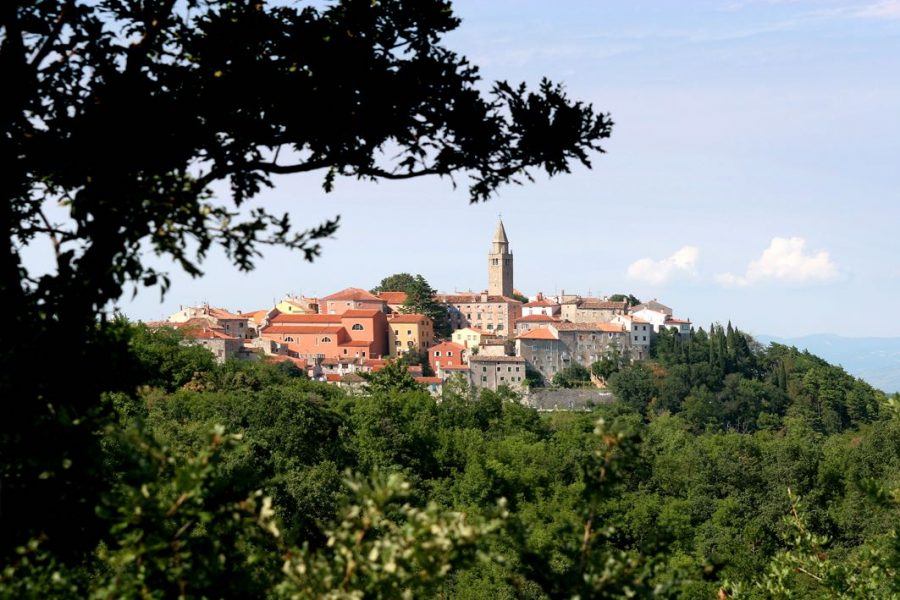 Since we are 8 km away from the first major town Labin, we are an ideal location for social distancing. Our neighborhood only has 5 houses (well-spaced) and one small shop and this is it; so, you are really removed from the crowds. And, of course, our apartment only accommodates a maximum of 5 guests.
It goes without saying that we will be following all rules according to the Croatian Health Organisation and that sanitization and cleaning of the property is always to the highest standard.
Anything Else Guests Should Know About The Golden Valley Ranch?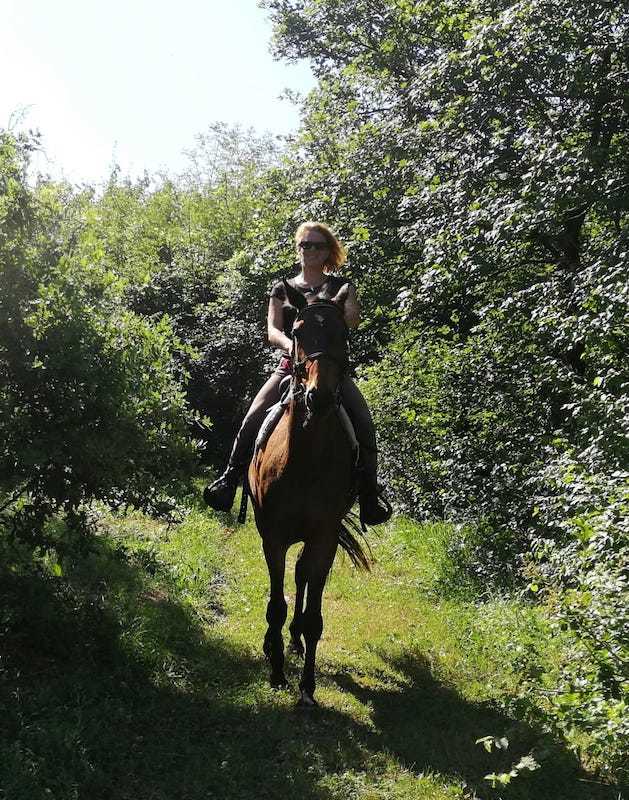 We live in a self-sustainable way, which we hope will be the way of the future. We have eggs from our chickens, grow all of our own vegetables, we can serve guests breakfast and any requested extra meals which do on the grill. But maybe easier is to share some comments from previous guests –
"Golden Valley for a true mental and physical relaxation"
"Perfect place for families or a group of friends…"
"A hidden slice of paradise, close to the sea and city. Make sure you don't miss this place, you will find everything you need and will be surrounded by beautiful people, it's a must if visiting Istria!"
"I spent a wonderful week on the Golden Valley Ranch. The apartment was spotlessly clean with everything you need. Comfortable beds, lovely big lounge with fireplace, and a wonderful kitchen. Unbelievable views from the patio which offer incredible sunsets over the vineyards and forest… A 5-star experience!"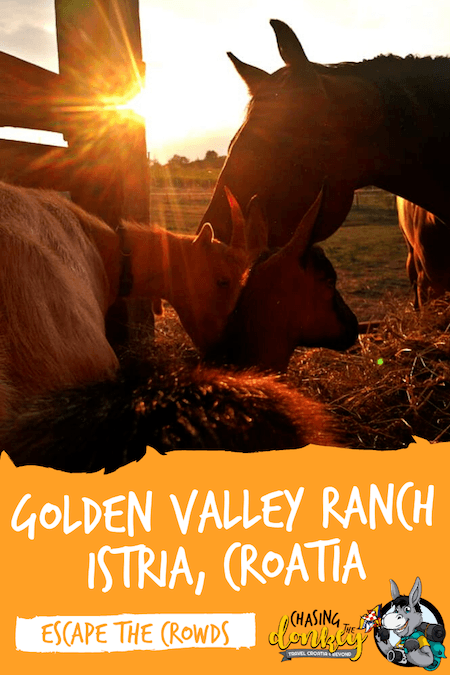 Golden Valley, A Nature Retreat In Istria
There you have it, I'm sold. In my mind I'm already sitting on the Golden Valley terrace with a glass of crisp Malvazija, watching the sunset over the vineyards and forest.
Does this sounds like the perfect escape for you?
You can also find the latest travel advice and information about travel in Croatia during the pandemic here.
If you found this article useful be sure to show it some love!
More Ways To Discover Croatia With Social-Distancing
Share