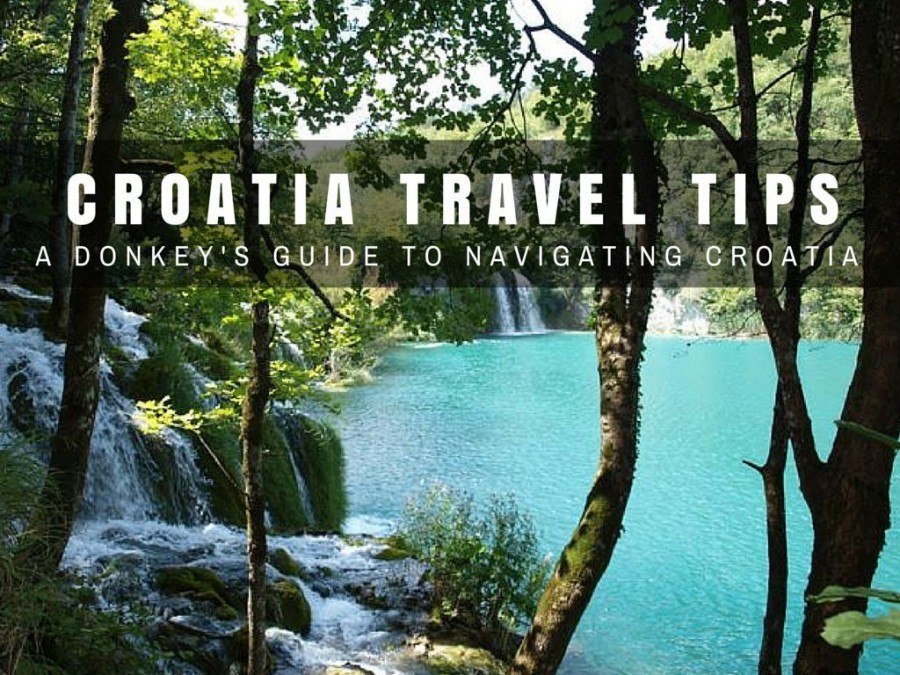 Croatia Travel Tips: Resources for Croatia
We have compiled some useful travel information about Croatia for you. Information about the weather, exchange rates, and links to find accommodation deals and transport within our incredible country.
In this guide you will also find, travel tips about getting to and from Croatia, learn about Croatian food as well as information on driving and dozens of other useful suggestions.
If you're just getting started on your travel planning journey, you may want to read: two posts first – things to do in Croatia and best Croatia tours to travel Croatia like a local.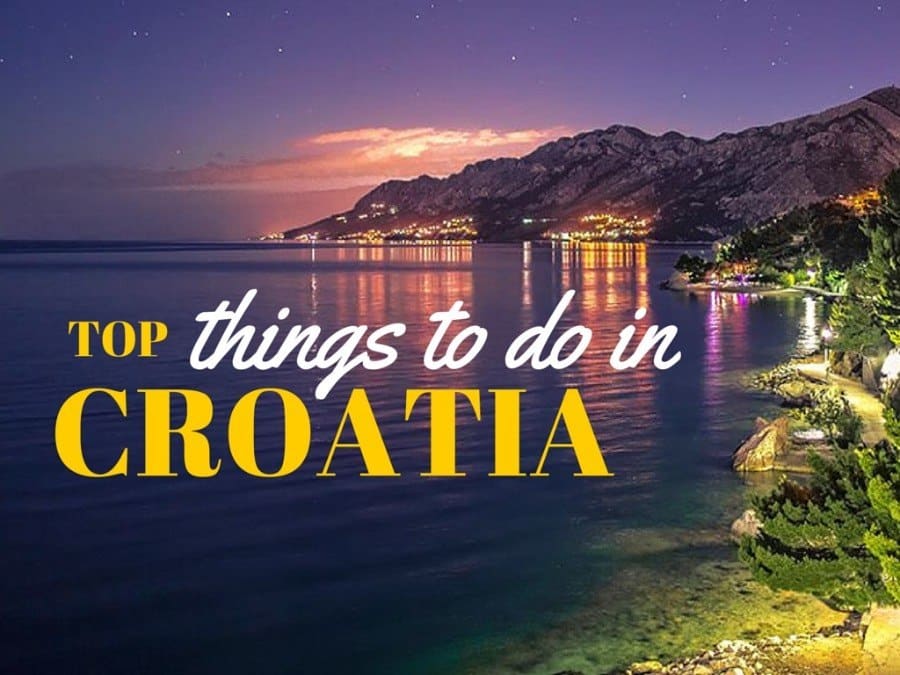 Things to do in Croatia
We're often asked what should we do while on holidays in Croatia? Because there are so many ways to experience the magic of Croatia, it's hard to choose – below we help you decide.
If you need to know where to find, the best Croatia travel deals head below to see our recommendations.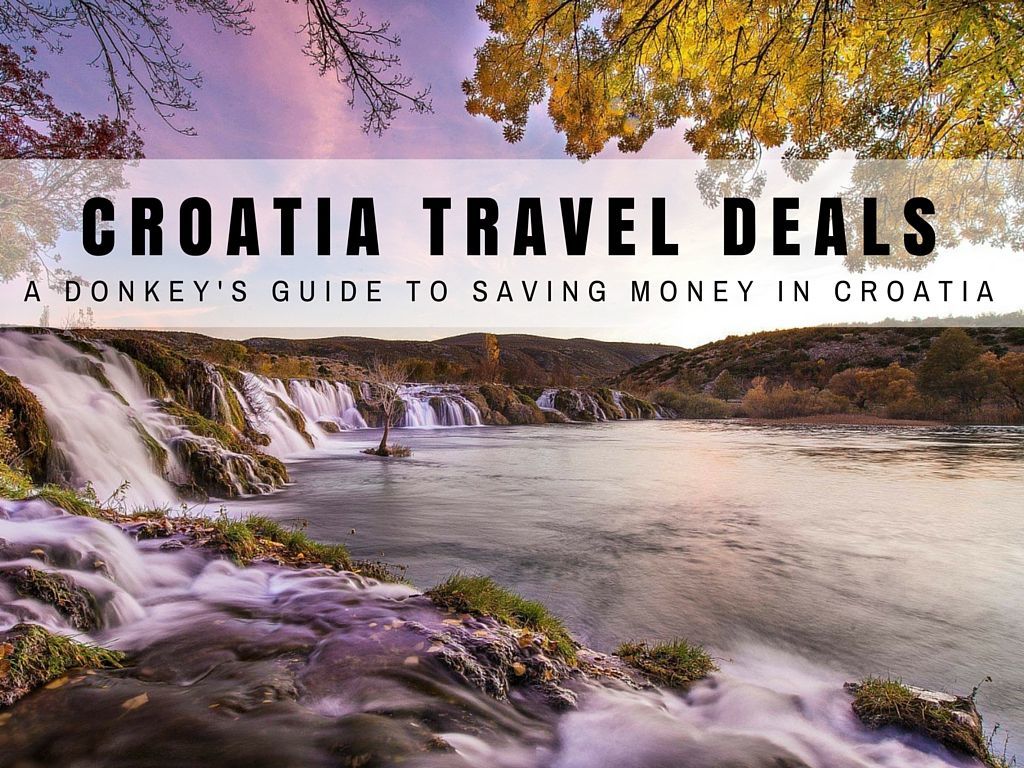 Best Croatia Travel Deals
There is no doubt that planning a vacation can be time-consuming – and part of that comes with knowing where the best deals are. Here is our guide to what sites we use, know and trust. Everything from booking accommodation in Croatia to finding a good Croatia car rental deal.
Either way, the aim of our travel blog is to make planning your trip to Croatia easier  – if you need help ask us here.
Croatia Travel Guide – Your Questions Answered
[toc]
Do you need a visa to come to Croatia?
The question "do I need a visa to enter Croatia" is asked of me often. Answering this for each individual is tricky as the circumstances and reasons for entering Croatia will determine if you need a visa to travel to Croatia. Plus Other factors like, do you have Croatian family or do you plan to work in Croatia will also alter the answer. If you do need a visa for Croatia, get an application form here.
When is the best time to go to Croatia?
Well, what weather do you like – and what events interest you? In my opinion, that is May, June, and September. That's when the average temperature is 20°C, and the country is far less crowded.
Of course peak season rolls around in July and August, where the average temperature jumps up to 26°C and many towns have festivals to keep you busy.
Winters in Croatia can be cold, and the Adriatic Coast almost entirely closes down. In some parts of Croatia, you'll find snow on mountains.
The weather in Croatia – some say the most important factor
Croatia has become a tourist destination due to its history, culture, and warm temperature. There are two climate zones. Inland there is a temperate climate that spans the continental mountainous areas. In the south along the coast, enjoy a mild Mediterranean climate. This area has summers that are hot and dryer, but winters that are much milder and more humid as well. The average temperature in January can range anywhere from the low 30°'s F to mid 30°'s F and in August, the average temperature is about 70°F. This is for the inland area; the coastal zone temperatures are much warmer ranging from 40° to 50° F in January all the way up to 70° and 80° F in August.
Obviously, the summer season is a busier time as the warmer temperatures attract more tourists to the area.  If crowds are not your idea of a good time, then you might consider booking your stay during the off peak season.
Winter is traditionally the cheapest traveling season for Croatia. However, you might want to check some of the attractions you plan on visiting to make sure that they are not closed during the winter months.
If you are looking for an authentic winter season, the mountainous inland area will be your best bet. No matter where you are or what you are doing, though, between January and February, you must visit the Carnival in Rijeka. It is one of the largest events of the year and is a cultural experience that should not be missed. 
Cultural events and notable festivals

Different regions host various events such as the summer festival, Varazdin Baroque Evenings, and the World Theatre Festival. These are cultural experiences that immerse you in the rich history and heritage of Croatia. They are must-see events if you happen to be traveling in the region during your stay. If you want to visit Croatia during the cheapest time of the year, then you will not be able to hit some of these festivals that happen in the summer.
Navigating across Croatia is quite easy. You can fly into Croatia via several major airports. Flights and rates depend on the season.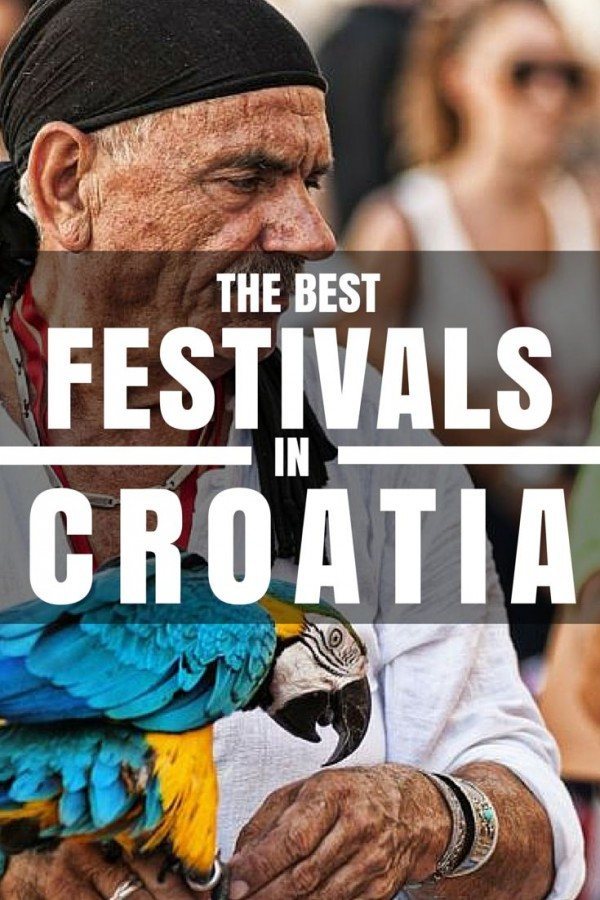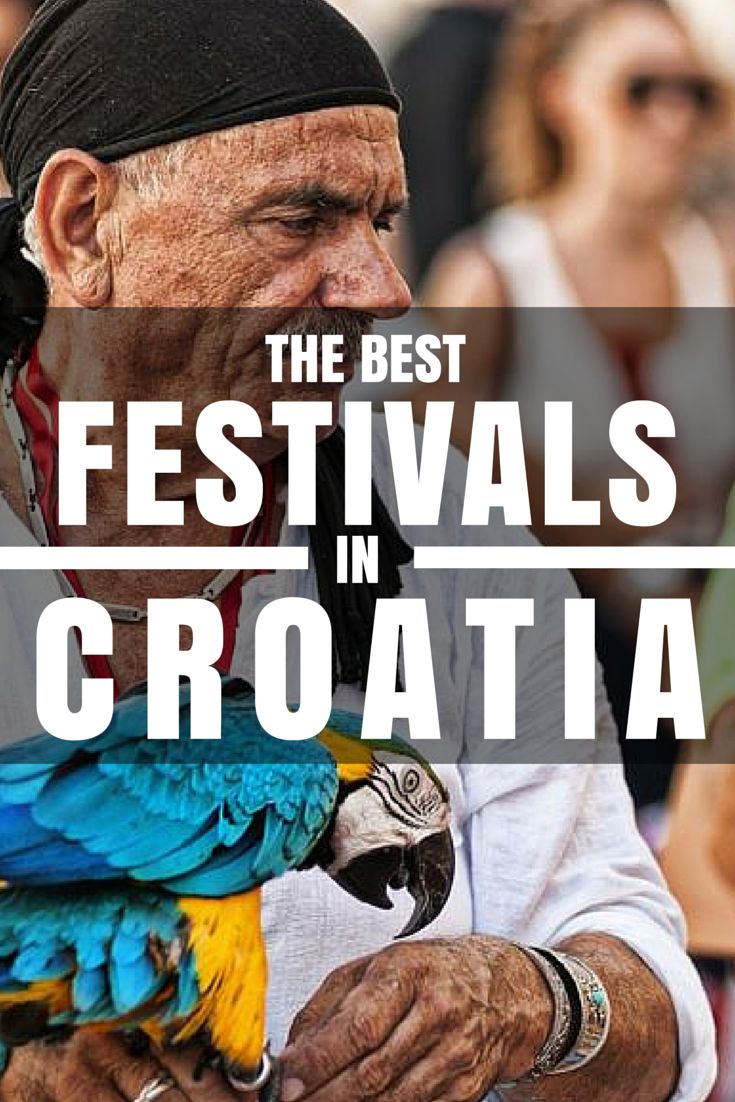 Where to stay in Croatia

Lodging accommodations in the area are vast. You can choose from any of the numerous quality luxury hotels, hostels, apartments, or rental properties that exist throughout the region. The price is relatively cheap considering what you would pay in other resort locations. For about a third of what you would pay at a luxury travel resort, you can stay at one of Croatia's hostels or rental apartments.
With a little planning and creativity, you can make sure that your Croatian vacation will be one to remember. You may even discover places that might require a second visit. You will meet people who love life and are intriguing and friendly. The food is absolutely incredible and will leave your pallet enticed and satisfied. 
The locals are helpful when it comes to asking about unique locations or landmarks.  The Croatian nights are enchanting and a great way to unwind after a long day of site seeing.  Once you visit during one part of the year, make sure you return to visit during another season. Each season in Croatia lends itself to an entirely different traveling experience. It's rich history, and cultural diversity will keep you coming back year after year.
Here are some useful links to get your search started.
Airbnb – and with this link you'll get $20-$35 free credit to get started

Things to see do Croatia
THERE. ARE. JUST. SO. MANY! We created this whole travel blog of ideas to get your creative juices flowing. We can also say that if you are coming to Croatia, you may want to look at our ideas on:

Our personal favorite things to do in Croatia
Explore the seven UNESCO sites
For a small country of just over 56,000 square kilometers, you may be surprised to know that there are seven – yes that's right seven, Croatian UNESCO World Heritage sites you can experience.
Plitvice Lakes National Park
Episcopal Complex of the Euphrasian Basilica in the Historic Centre of Poreč
Historic city of Trogir
Historical Complex of Split with the Palace of Diocletian
Old City of Dubrovnik
Stari Grad Plain, Hvar
The Cathedral of St James in Šibenik 
You could also visit some of the lesser-known Croatian sites that are on the tentative UNESCO list such as:
The Episcopal complex in Zadar, which is just a two-hour bus ride north of Split
The fortified walls and salt pans in the towns of Ston and Mali Ston, which are less than an hour from Dubrovnik by car
The Istrian hilltop town of Motovun
The historical nucleus of Varazdin, north of Zagreb, which the New York Times named as one of the top places to visit in Croatia
Want even more UNESCO goodness? Okay, try the UNESCO Intangible Heritage list –  there is just so much Croatian Culture for your upcoming vacation.
Take a trip to Croatia's Best Beach
In case, you did not know that's this beach – Zlatni Rat Beach, the beach with a long golden pebble tip that stretches out to the Adriatic Sea. Head to Brač Island, and make a beeline for the port town of Bol.
Ditch the beach and get outdoors
Skip the beach and mix in some outdoor fun. As you breathe in, you'll draw in an abundance of fresh, crisp mountain air. You'll hear the crunching of leaves underfoot, coupled with the sound of waterfalls in the distance. Birds will be chirping, and you'll be relaxed and without a care in the world. Where are you – you are in one of these 8 National Parks – bet you did not know Croatia has so many right?
Want more adrenaline pumping fun, then head to the zip line in Omiš which is the fastest zip line in Croatia or try rafting on the Cetina River – look at us go!
Best Croatia Travel Guide Books
Our goal is to be an excellent Croatia travel guide and blog, but we can't, (well at least not yet), have been to every place in Croatia. We always suggest getting a travel book to read before your vacation to Croatia, to help you decide which places to go to in Croatia. Plus, planning is half the fun of a holiday in my opinion. So, which Croatia travel guide book is guaranteed to help you find the best places in Croatia to visit? Here, let us help you choose the best guide book.
Our top book suggestion if you are a first-time traveler to Croatia, and you are looking for a comprehensive guide book – get this lonely Planet Croatia book – it's the newest edition released just this year. I love the colored maps – really helps to plan the perfect holiday.
Chasing the Donkey Guides
We're slowly updating our old guides ready for you in 2016 so check back often:
Is Dubrovnik really that busy?
Yes, really it is. If you are planning a trip to Dubrovnik, you will want to look ahead and try to avoid the peak days when the cruise ships come in. That's about the best I cab suggest – well, that and coming out of peak season.

Language in Croatia
The language in Croatia is – Croatian. And, boy is this language hard to learn – I have been trying for more than two years now. Croatian letters are a little different to those in the English alphabet; there are quite a few that are the same, and there are some that are completely different like č, ž, and Lj, and they do not have like X and Q.
The spelling of Croatian words is (mostly) phonetic. Therefore words are written as they are pronounced. Which makes things a little easier. Yay. Give this a whirl:
Hello
Bok (bohk)
How are you?
Kako ste? (kah-koh steh?)
I'm fine, thank you
Ja sam dobro, hvala (doh-broh sahm, hva-lah)
Nice to meet you
Drago mi je (dra-goh mee yeh)
See, it's not so bad is it? We have created a few handy guides to get you on your way to sounding like a local as you travel Croatia.
Croatia car rental & driving in Croatia tips
Croatia is a country situated in southeastern Europe east of Italy. Being one of the most picturesque countries in Europe, driving in Croatia is highly recommended: especially roads hugging the dramatic Adriatic coast.
There are numerous cheap car rental companies as well as several luxury car rental options for your to choose from. While renting a car in Croatia is easy, it is important to note that the traffic laws in Croatia may slightly differ with those of your home country.
We created a whole guide about, what car rental companies service Croatia, which lane is used when driving, the cost of using toll roads, what motorway signs to look out for and the ever problematic question regarding the border crossing card in order to enter Bosnia-Herzegovina as well as other informative tips.
Here is the guide for things you should know when renting a car and driving in Croatia. If you don't look at it, I'd highly recommend downloading the FREE app from iTunes from the Croatian Auto Club. It provides traffic and travel information, as well as roadside assistance services and is available in English, German, Italian and of course, Croatian.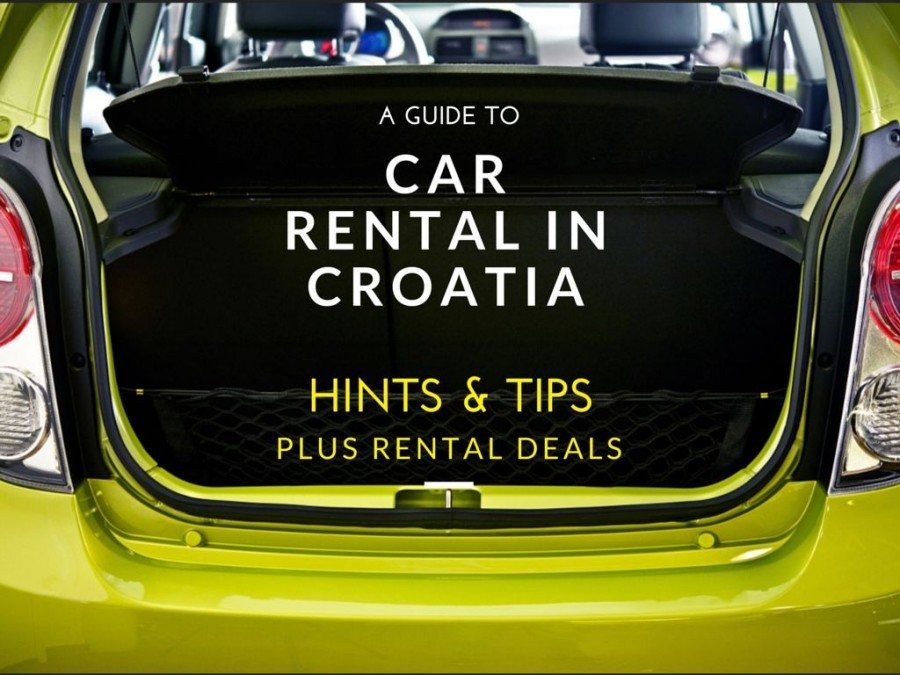 If you plan to drive, please check  out these Croatian traffic information sites
What is the currency in Croatia?
The official currency in Croatia is the Kuna. One Kuna is equal to 100 Lipa's. You can find foreign currency exchange centers throughout all cities and towns. Currency exchange is also provided in banks, some post offices as well as some tourist agencies.
Denominations of 5, 10, 20, 50, 100, 500, 1000 come in paper form. The Lipa comes in coin form in denominations of 1, 5, 10, 20, 50. The 1 Kuna and 5 Kuna also come in coins.
Local tip: Wherever prices are listed in Croatia the word Kuna is abbreviated to kn.
You'll get the same Croatia exchange rate at any bank or exchange office.
Getting around in Croatia
Buses
Croatia has a bus system that is truly extraordinary. Unlike most bus systems that you are accustomed to, the Croatian bus system is intercity. This means that they will take you from city to city depending on the type of pass that you have purchased. There are many options to choose from, and it is well worth taking some time to plan out your transportation before you arrive. There are several local bus lines as well once you get to your chosen destination.
Bus from Zagreb to Split: click here |  Bus from Zadar to Zadar Airport: click here | Bus to Zadar from Split and Split to Zadar: click here
Other sites that help are:
Dubrovnik Main Bus Stop | Split Main Bus Stop | Varazdin Main Bus Stop | Zadar Mian Bus Stop | Zagreb Main Bus Stop | Autobusni Kolodvor is also a useful website on which you can look up bus timetables for the whole of Croatia.
Hydroplanes
New in Croatia are hydroplanes European Coastal Airlines. Get from Split to Hvar in no time or you can even make your way up to Pula – plus lots of other options.
Taxi Cabs
Taxis are the most expensive means of transportation, and you would probably fare better by taking one of the buses or trains upon your arrival if you are budget conscious.
Railway
The Croatian rail system is part public and part privately owned, yet both are easy to use and similar in nature. They are a handy and convenient means of navigation throughout each city. Also, the main rail line runs through the heart of the region so you can use this for traveling if you are not keen on making a three or four-hour bus ride again. As with anything, make sure you plan this part of your trip before you get there. This is one of those travel instances where an ounce of prevention truly is worth a pound of cure.
Ferries
Criss-crossing the Adriatic is a network of ferries. Plan ahead in Summer when ferries can fill up very quickly, and be sure to look for the off-peak season timetable to be sure you can get back to your starting point.
Croatia for solo travelers
Let's just say; it's safe – safe as houses as the saying goes. Don't  take my word for it, ask Mandie, a solo female traveler – she says 'There's a reason Croatia has become one of the most popular tourist destinations in Europe. In my opinion as a solo female traveler, Croatia might be the safest, and arguably most picturesque, of the Balkan countries to travel through. Big words to stand by huh? She wrote five solo travel tips for Croatia. After reading it, I am sure you'll see what she means.

Getting to Croatia
Croatian Airports
Food in Croatia
This is one of the many things in abundance – so bring stretchy pants for your flight home. Croatia and food, they're a match made in heaven. We often get asked what is typical Croatian food? The answer to this question depends on what Croatian region you are from. Dalmatian's may respond to the question with Crni Rizot, someone from Slavonia would explain fish paprikash. Each region has its own traditional Croatian food and claim that its the best. Mr. Chasing the Donkey says that the best Croatian food is all the Croatian food his mum makes! Here is just some of the food we eat in Croatia – are you hungry yet?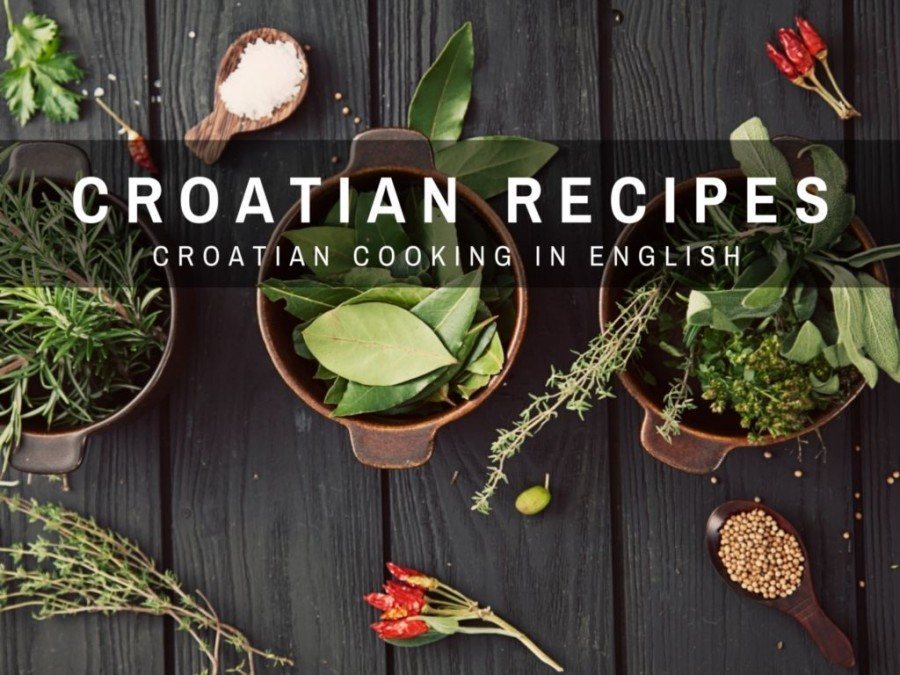 How long should someone spend in Croatia?
Forever. And, if that is not a possibility then you need at least ten days. Really, there is so much to see. 2 nights in each of the key places will just get you by.
Option 1
Zadar – Pula – Plitvice Lakes – Zagreb
Option 2
Zagreb – Plitvice Lakes – Zadar –  Split – Dubrovnik
Option 3
Zagreb  – Zadar –  Split – An Island – Dubrovnik
Option 4
Zagreb – Plitvice Lakes – Rovinj – Pula
Option 5
Dubrovnik – Peljesac Peninsula – Korcula – Split – Zagreb
The Internet in Croatia
You might get lucky with your hotel or apartment having WiFi, but if it is anything like my experience the signal is not great – and you may have to pay for it. You can pick up prepaid SIM cards with Hrvatski Telekom all over the country at kiosks. Or, you could get your own personal WiFi hotspot in Croatia with roamfreeNINJA.

Is Croatia wheelchair friendly?
Croatia has a long way to go to be more wheelchair friendly, however here is some information by wheelchair traveler Cory which will help with your travel planning.
Flying to Croatia
Vueling
www.vueling.com
Iberia Regional Air Nostrum
www.iberia.com
Germanwings
www.germanwings.com
SkyWork
www.flyskywork.com
Jet2.com
www.jet2.com
Lufthansa
www.lufthansa.com
Ryanair
www.ryanair.com
Croatia Airlines
www.croatiaairlines.com
Fast facts about Croatia
Croatia became Independent country on June 25th 1991
The population is 4.4 million (plus myself and a few other expats)
Croatia became the 28th member of the European Union on July 1st 2013
The official language is Croatian
If you are coming to Croatia you'll need Kuna's, which are our currency. Not Euros as many people assume
The average temperature between May and September is 23-28 degrees celsius
In 2011 more than 11.2 million people visited Croatia
Most tourists are from Germany, Slovenia, Italy, Austria and the Czech Republic
Croatian Inventions
Parachute. In 1619, a Croatian Bishop, Faust Vrancic, adapted plans for a similarly designed device by Leonardo da Vinci, which went on to become the parachute.
Fountain Pen. Born to Dutch and Polish parents, Eduard Penkala moved to Croatia's capital city, Zagreb in 1900 and fell in love with Croatia – who could blame the guy! He then took on the Croatian name Slavoljub and became a citizen. In 1906, Slavoljub invented the mechanical pencil & the solid-ink fountain pen a year later. He founded the pen and pencil factory called Penkala-Moster Company which became one of the largest in the world. The company is known today as TOZ Penkala.
Alternating Current / Electricity. You know that little thing that that powers our homes and businesses? Well, that is a Croatian invention… kind of. Most people will say that the genius Nikola Tesla who thought up the idea was Croatian. He was born to Serbian parents, but was a citizen of Austria, which then became Austro-Hungary. Tesla was educated in Graz, worked in Budapest, Paris & Prague before moving to America and becoming a US citizen. The place of his birth is now within Croatian boarders – so you decide. He is the same guy who also invented X-rays, fluorescent bulbs, lasers, the radio, & the electric motor. Either way, he was a smart cookie!
The necktie. The most well-known Croatian invention – if you can really call it that, is the cravat. Also known as a necktie. Worn by soldiers in the 17th century, and made popular by the Parisians the Cravat even had an entire day dedicated to it. Pay your respects on October 18th
Even more Croatia travel tips for you
Reading the news in English before you come
State Departments sites
Is there something else you need that is not on this list? If so, please ask us here or fill in the below form.
Pin it for later!