Some posts contain compensated links. Please read this disclaimer for more info.
Boutique Hotel Peristil Is In Diocletian's Palace & It Has A Free Cancellation Policy!
This is an interesting time to be writing about travel, and we take our duty to be responsible in promoting travel very seriously. However, as mentioned, Croatia has opened her borders, and we are expecting to welcome some travelers (nowhere near previous numbers).
With this in mind, we decided to share stories about unique travel options and experiences available in Croatia, where you can avoid the crowds (respect social-distancing) but still experience the best of Croatia.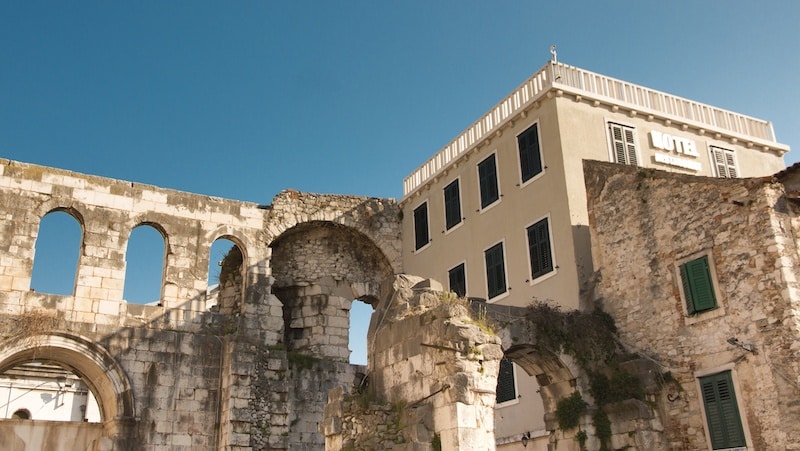 When traveling, once you've decided on the destination, the next question usually is – where to stay?
In these post-corona times (yes, we are using this term optimistically), we imagine travelers are going to want more space; private accommodations or boutique hotels will most likely answer this call, so let us introduce you to an option in Split – the boutique Hotel Peristil.
Tell Us About Hotel Peristil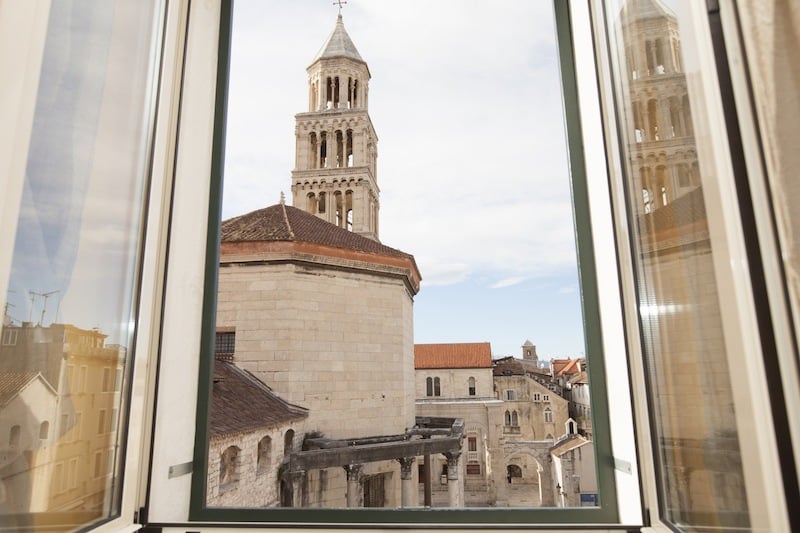 Hotel Peristil is a boutique hotel in the heart of Split, with 12 luxury rooms. The hotel is nestled against the UNESCO heritage protected walls of Diocletian's Palace, right next to the Silver Gate. So, guests are staying within the remains of the Roman Emperor Diocletian's palace, and the hotel itself is a part of Split's heritage; some rooms even feature a beautiful view onto the Peristil square and the Cathedral of St Domnius.
From this location, guests are within walking distance to the Peristil square, Cathedral, Split's iconic waterfront 'Riva,' and moments from the Green Market – which is heavenly to stroll through with all of its vibrant colors and life.
We are also a few minutes away from the ferry port, bus station, and we have car parking nearby.
Our hotel also has its own restaurant, 'Tiffany,' with an extensive list of local and international dishes. We are always happy to recommend guests where else to eat in town, but the convenience of having a high-quality restaurant on-site means our guests don't have to venture too far if they don't wish, and it's another way to avoid the crowds.
How Do You Feel About Travel And Tourism In Croatia Given The Current Situation?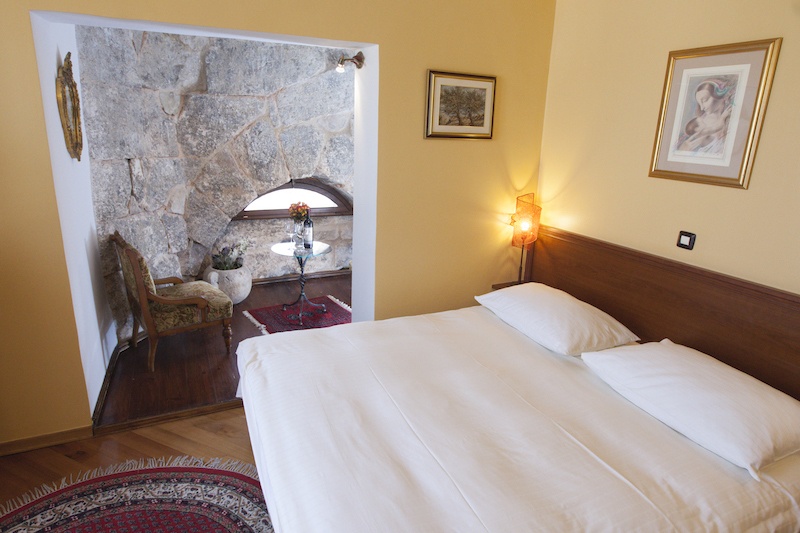 After the initial stress, I realized (like most) that there isn't much I can about the situation. Covid-19 changed many plans we had for this year; 2020 was supposed to deliver one of the strongest pre-seasons, and we had hoped for substantial growth. Naturally, this didn't happen, and we have adapted by offering discounts for the second half of 2020 and early 2021.
We have also been quick to respond and flexible with our cancellation policy, we have honored all reservations with a free of charge cancellation.
We feel tourism, although suffering from the impacts of the pandemic, will also be one of the first to recover. We believe, after all of this stress, people have still kept an optimism for the future, and that many will travel once they get the opportunity. Although many other European countries are offering monetary incentives for staying in their own countries, I think people will still visit Croatia.
Thankfully, we had a relatively stable epidemiological situation and were considered a safe destination before this. Still, in order to recover and for everyone in tourism to get back on their feet, it will depend on flights returning to normal (as normal as possible); otherwise, this will hinder recovery.
We are currently getting a lot of re-bookings and new reservations for 2021, so, I think people are ready to travel if there are no restrictions or further complications.
How Will Your Business Adapt To New Measures, Social-Distancing?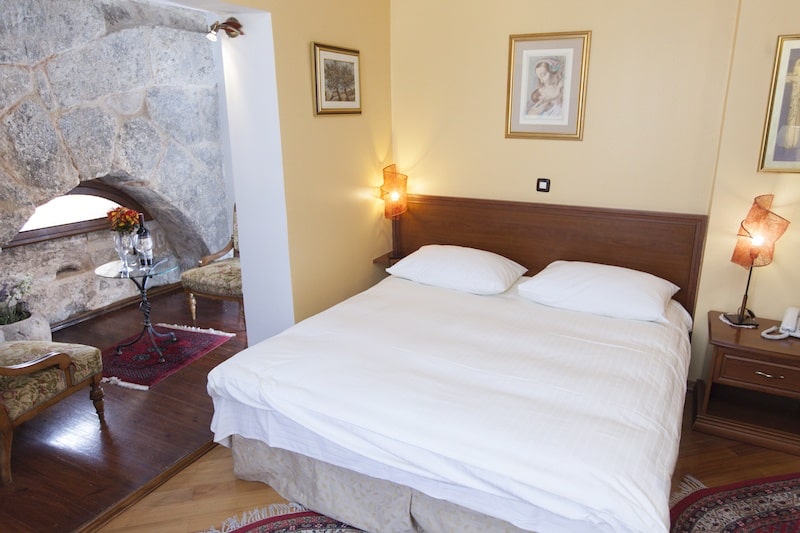 Hotel Peristil is a small hotel with only 12 rooms in the city center, which makes it easier to manage and create new systems. From the beginning of the pandemic, we introduced additional cleaning procedures and provided sanitizers for all of our clients.
After loosening restrictions of travel throughout Croatia, we already had several business clients coming to the hotel, and they have been happy with their stay and the measures we are taking in the hotel. We also introduced web check-in, so clients don't need to hand in their documents, and there isn't any physical contact.
Guests can find all of our new health and safety protocols published on our website. The safety and comfort of our guests are of the utmost importance, and we will maintain high hygiene standards in regards to all aspects of the hotel.
Anything Else You Would Like People To Know About Travel And Your Offer?
We at Hotel Peristil try to make guests feel like home and always are there to help with planning activities in Split and the surrounding area. This pandemic has slowed us down, but it won't stop us from welcoming guests into the heart of Split.
A boutique hotel in the heart of Split
More Ways To Discover Croatia With Social-Distancing
Share