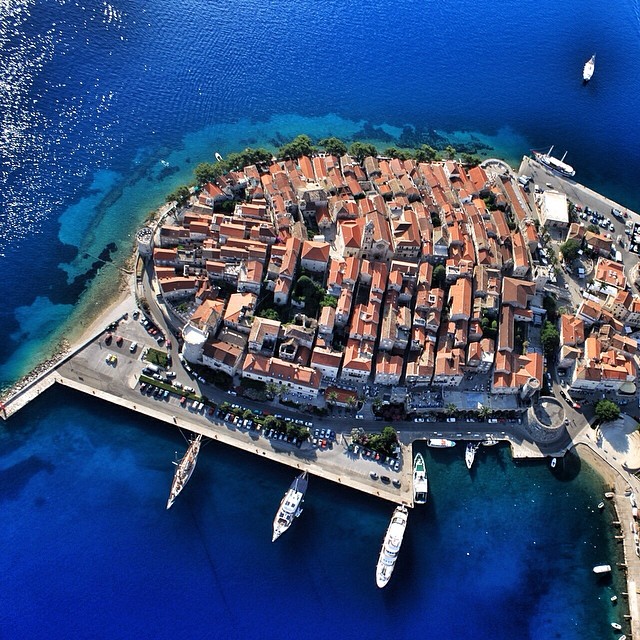 A is for…. Adriatic
The Adriatic Sea in Croatia is so blue and so clear its positively mesmerizing. Sure, there are other wonderful parts of Croatia, far too many to mention infact. But you can't visit Croatia and not stop by the coast and stare out to sea. If you're here during the warmer months, you'd be foolish not to dive into the magical waters.
Croatia, boats 5835 kilometers of spectacular Adriatic coastline, which includes over 1,000 islands, making it a sailing mecca. Choosing a sailing route along the Adriatic Sea can be tough, just because there is so much to see. Three of the biggest sailing destinations in Croatia, are the areas surrounding Kornati, Split & Dubrovnik, each offering you something different.
Then when you've chosen a sailing route along the Adriatic, you'll have cliffs, beaches, caves & striking bays in which to enjoy your holiday.
Even if you don't sail along the Adriatic, you can enjoy it from hundreds of vantage points. One of my favourite spots, is sitting by Zadar's Sea Organ. As you take a seat by the sea organ you don't even notice the waves pushing the air through 35 underwater pipes. What you do notice is that, as the air is forced into the pipes, an enchanting sound can be heard along the promenade. Erratic, and sometimes haunting, but always beautiful.
If you want to see more stunning photos of the Adriatic, check out this photo essay of aerial shots.

Next B is for….. Bisevo Blue Grotto