Privacy & disclaimers →
Travel To Turkey During Coronavirus: All The Info You Need To Know
The world's borders are slowly starting to open up, which means you might be thinking about taking a summer vacation in Turkey.
A couple of months ago, it seemed impossible, but we're at a point where holidays are becoming a possibility. However, Covid-19 hasn't gone anywhere, so we still need to be careful.
Turkey has handled the coronavirus situation exceptionally well, especially compared to some other countries around the world. Acting fast, locking down quickly, and putting in place several measures to limit the spread of the virus, Turkey is now starting to open up for tourism once more, and life is beginning to get back to some form of normal.
Of course, Turkey is one of the most popular tourist summer hotspots, and with fantastic weather and beautiful beaches, it's no surprise! It's also a pretty low-cost destination compared to some EU countries too.
So, if you're tempted to bag yourself a beach break this summer, what do you need to know about the safety measures in place for tourists?
Airport Safety In Turkey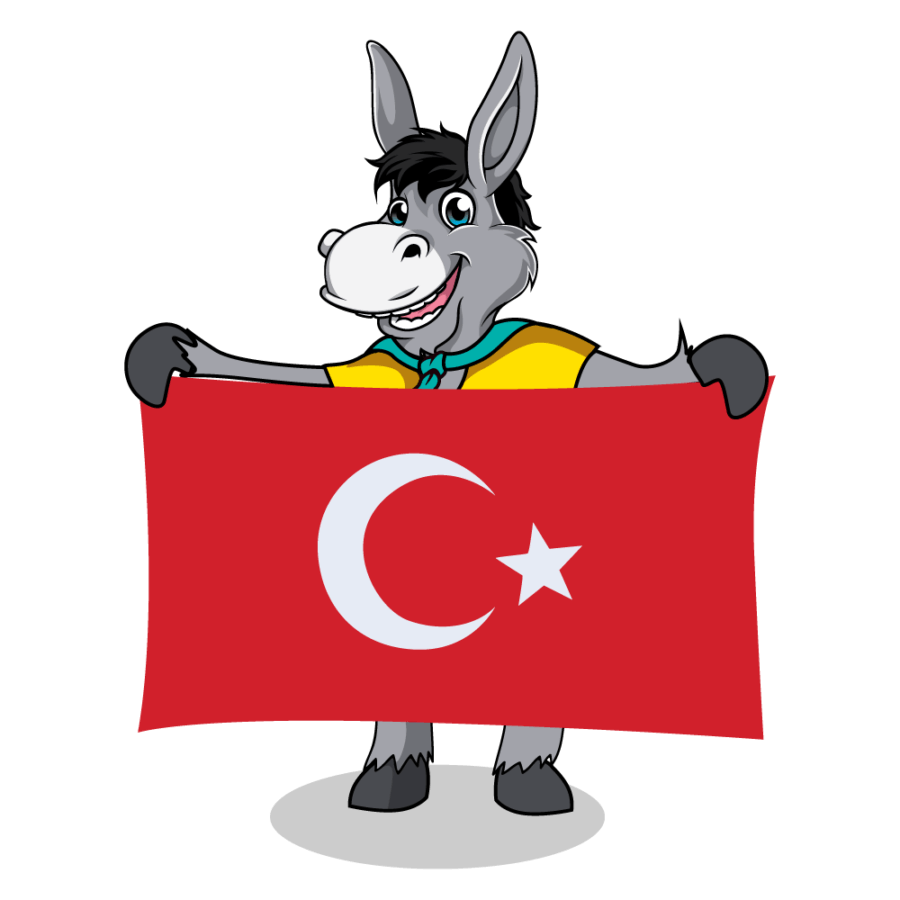 People are a little concerned about flying, but the Turkish Government has implemented several safety measures at airports to keep you safe. These are strictly enforced, so make sure you comply with any signs or advice you're giving when arriving at a Turkish airport or departing from one.
Have Your Turkey-Based Address Ready
Passengers arriving in Turkey will need to give the address they will be staying at when they arrive at passport control.
Temp Checks
There will be temperature checks when you land in Turkey as you disembark the plane and enter the airport. Checks will be done using remote thermometers or thermal cameras. This is likely to be as you get off the plane and also while you're inside the terminal. Remote thermometers are simply held a short distance away from your forehead, and your temperature is taken. If all is well, you're free to go about your business.
Suppose upon arrival to Turkey; you show any symptoms related to Covid-19, specifically a cough, breathing problems, or a high temperature/fever. In that case, you will have a PCR swab test taken to test for coronavirus. The result returns very quickly, usually in two hours.
If it's negative, you will be able to continue with your holiday. However, if the result is positive, you will be taken to a state-based medical facility and given the necessary treatment. If you want to use a private medical facility, you'll have to pay for this yourself.
For most people, you'll simply have your temperature checked and go about your business; however, if you were expecting a friend or family member to meet you at the airport, this won't be possible for the time being. Airport access is only permitted for passengers arriving and departing the airport and for staff members.
When you visit the airport to depart Turkey, you'll be subject to random temperature checks in the airport terminal. There are also social distancing measures in place, and you must wear a face mask while in the terminal and on the plane. If you refuse to do so, you may be fined.
In the airport, you'll see regular cleaning and disinfection going on for your safety and those around you. You'll also see hand sanitizer dispensing machines around, which you're free to use. Airport staff will wear protective equipment throughout the terminal.
Cabin Bag Restrictions
You won't be able to carry cabin baggage, apart from a laptop, a small handbag, a briefcase, or any necessary baby care items you will need for the fight. This shouldn't exceed 4kgs. If you have anything else with you, it has to be checked into the hold.
PLAN AHEAD TO GET THE BEST DEALS
Coronavirus Measures In Turkey While Out and About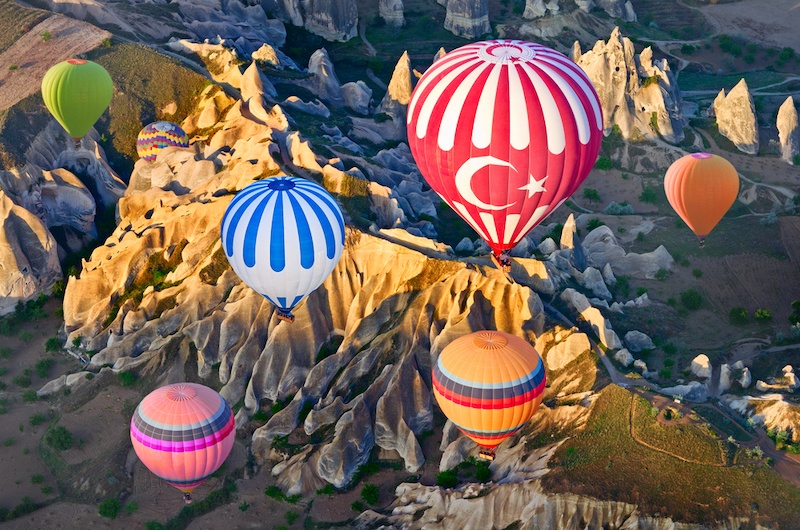 Once you arrive at your resort or city of choice, you'll find that life is pretty much as normal as it can be under the circumstances. Bars, cafes, and restaurants are open, shops and shopping malls have also opened their doors, and many tourist attractions are open.
There may be the odd anomaly occasionally, so if you really want to visit a specific site, you simply need to do a quick online search closer to the time. This is a fast-moving situation; as of the date of publishing, things are as normal as they can be.
Face Masks
There are restrictions in place and things you need to be aware of. For starters, wearing a face mask is mandatory while you're walking around or using public transport, including taxis.
You also need to wear a face mask in any shop you go into or a shopping mall. Obviously, while you're in a restaurant and eating and drinking, you don't have to, but you need to have your mask with you regardless.
Temp Checks On The Go
When you go into most shops and certainly all bars and restaurants, you'll have your temperature checked by a staff member holding a mobile thermometer. This is the same as at the airport; they just hold it away from your forehead and press a button – totally painless! You're allowed in if your temperature is normal. You'll also be able to use the hand sanitizer at the door; many restaurants will provide a small bottle of sanitizer on your table too.
Waiters and shop workers will all wear face masks, for your protection and theirs. You need to try and adhere to social distancing as much as you can too. In shops, you'll see markings on the floor telling you where to stand, to make sure everyone has enough space.
Beaches & Pools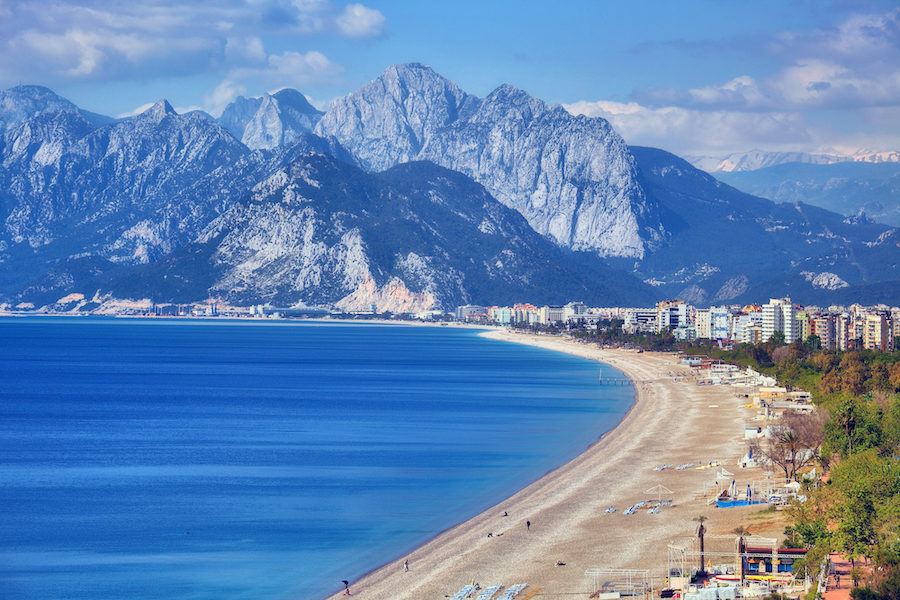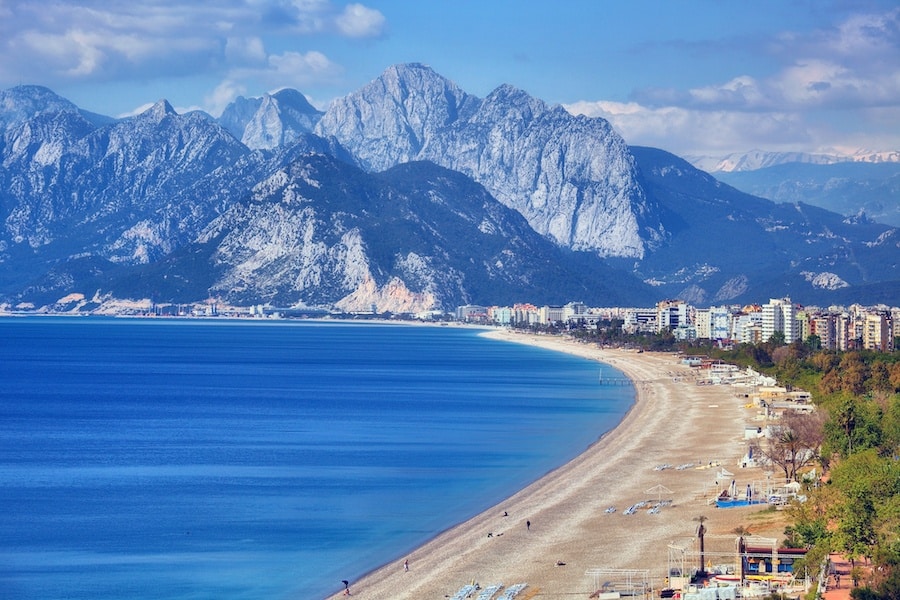 Now let's talk about beaches and pools. Again, it's about common sense. Hotels and bars that own a section of beach and provide sun loungers and umbrellas have set out their loungers to be the correct distance apart, e.g., 1.5 to 2 meters. This might mean you struggle to get a waterfront sun lounger, but at least you're on holiday!
Pool-wise, the same instructions apply. You also have to do your bit here and remember to give people around you enough space.
And no, you do not have to wear a face mask while you're sunbathing or when you're in the sea!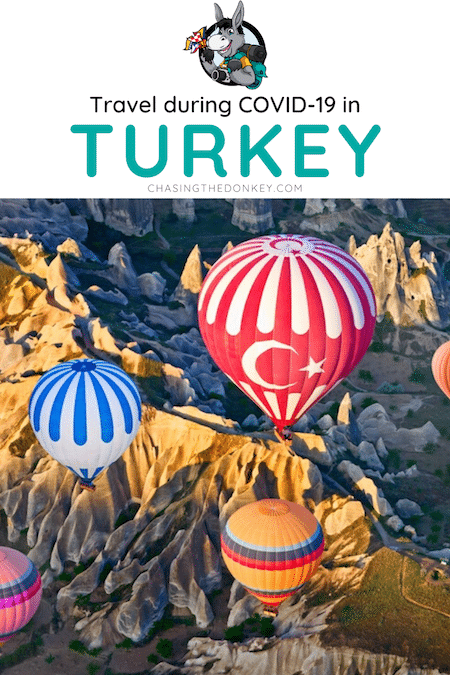 What is Open In Turkey
As before, most things are open now, however, night clubs are yet to open, and it's unclear whether they will take this year. The restaurants and bars that have yet to open are merely waiting for tourists to come, and it's not because they're not allowed to open – as soon as people start to flock to the resorts, they will open their doors!
There is a question mark over Turkish baths, e.g., hammams. It's possible that some touristic Turkish baths won't open this year, and possibly some spas too, but this could change. Some will open, and in that case, there will be guidelines in place when you visit to ensure health and safety. Again, if you're really keen to have the Turkish bath experience, check this out before you arrive.
And that's it. Remember, the Covid-19 situation is always changing, so you should stay up to date with local news and listen to guidance. While you're in Turkey, remember to adhere to all rules in place at the time and if you're not sure, simply ask someone what you need to do, and they'll give you the information you need. Everything is very clear, however, and instructions are offered in many different languages.
Visiting Turkey in 2021 is totally possible. In fact, it's encouraged. Compared to many European countries, Turkey is far, far safer! So, if you really want a spot of sun this summer, make Turkey your go-to destination.
More Turkey Travel Ideas