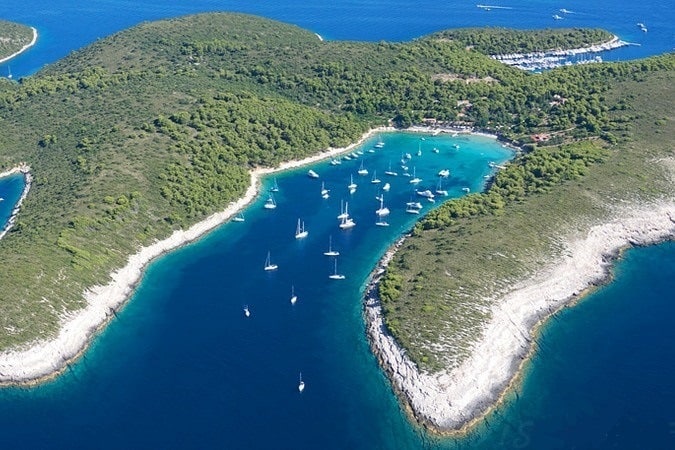 Sail Croatia:
Your guide to choosing a sailing route in Croatia
Planning to Sail Croatia? One of the first steps in planning your sailing Croatia holiday, is choosing the route that is right for you.
It's been long known that Croatia is a cruising paradise, perfect for sailing. Croatia boasts 5835 kilometers of spectacular coastline, which includes over 1000 islands, making it hard to decide where to go. This guide to sailing Croatia will help you decide the best charter area for you.
Beginning in the North-East of Croatia,  close to Rovinj or in Croatia's 'Pearl of the Adriatic' also known as Dubrovnik you're blessed with a big range of choice as to where to sail in Croatia, and where to stop along the way.
Popular Croatian sailing routes in Croatia
3 of the biggest destinations for those on sailing charters in Croatia, are the areas surrounding Kornati, Split & Dubrovnik, each offering you something different.
Kornati 
This part of the Adriatic Coast of Croatia has the biggest concentration of marinas to choose from. It's a favourite choice for those wishing to sail Croatia, thanks to the particularly indented coastline, the many islands & perfect wind conditions. Along the Kornati islands sailing route, you can make a number of stops taking in the rich history of Croatia.
Islands
Pašman, Pag Ugljan, Dugi Otok, Ist, Iž, Murter to name a few…
National Parks
Kornati Islands National park and Plitvice Lakes National Park
Towns
Zadar, has a history dating back 3000 years, with a huge open Roman forum.
Šibenik, a historical  town, listed on UNESCO World Heritage List. Known for its cathedral and an excellent location next to the Kornati Islands.
Long and bare island Pag, known for its tasty sheeps cheese & Hotel Boskinac, which was visited by Anthony Bourain. As well as history of lace making and incredible beaches, including Zrce.
Sail Croatia – Split
Tourists flock to Split each year, as it offers many hidden bays &  islands. Must-see destination are:
Islands
Islands to consider in the area of Split, are Hvar, Vis and Brač. Each offers a range of beach types,  water sports & summer festivals.
UNESCO Sites
A short bus ride from Split is Trogir, which is protected by UNESCO.
Split plays a vital role in the region, as the second biggest city (after Zagreb), Split evolved from the palace of the Roman emperor Diocletian. The Palace remains are protected by UNESCO, described as being one of the best preserved Roman architectural structures in the world
Sail Croatia – Dubvrovnik
Well known as one of Croatia's most popular destinations is Dubrovnik. Its located in the South of Dalmatia and is sure to capture your heart. Things to see
Islands
Elafiti Islands, a group of mostly uninhabited islands in front of Dubrovnik, particularly attractive for yachting and excursions
The town of Korčula, on the island of the same name, is known for its regularly shaped layout, historical architecture and the knight's game of Moreška
UNESCO
Dubrovnik, a Mediterranean pearl where liberty and democracy had always been highly appreciated. Today, Dubrovnik town core is protected by UNESCO, and the town is an elegant and mandatory stopping point for everyone visiting Mediterranean
Food and Culture
Pelješac, a long and narrow peninsula, particularly diverse because of its shape; some of the finest Croatian wines come from the Pelješac Peninsular.
Mali Ston, a gastronome centre of the region and the town with the longest town walls in Europe; Veliki Ston, famous for salt production
National Parks
National Park island Mljet, and Nature Park Lastovo archipelago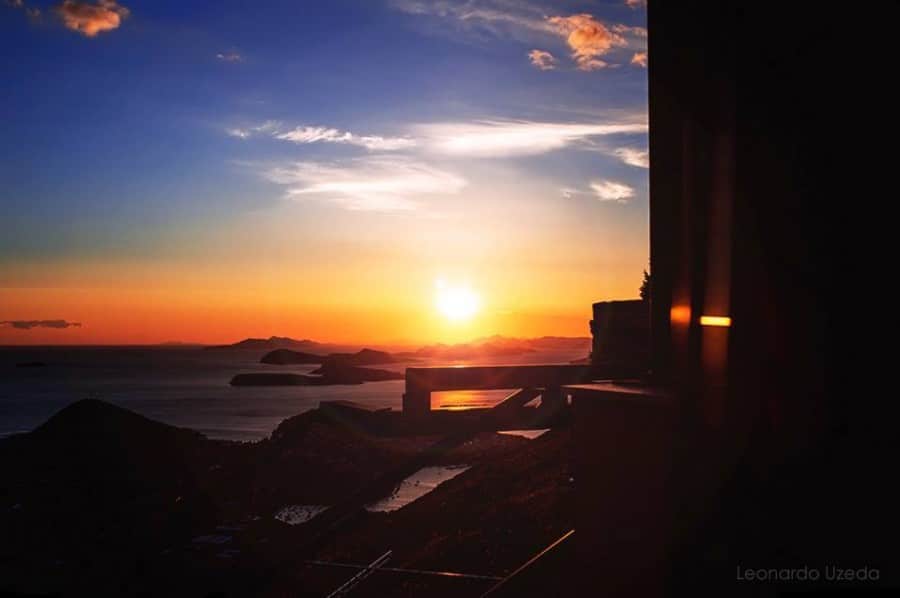 Sail Croatia: Croatian charter bases and marinas
Croatia has 50 marinas on the coast  with over thirteen thousand moorings in the sea & many thousand more on the mainland. These are available all year, however only a select number of marinas are charter bases. You can start and end your Croatian sailing adventure in, Pula, Rovinj, Losinj, Zadar, Sukosan, Biograd, Sibenik, Primosten, Trogir, Kastela, Split, or Dubrovnik. All of these Marinas have good road & airport access.
Istria region: ACI Rovinj – ACI Umag – ACI Pula – ACI Pomer
Kvarner region: ACI Opatija – ACI Cres – ACI Supetarska Draga – ACI Rab – ACI Šimuni
Northern Dalmatia: ACI Žut – ACI Piškera – ACI Jezera – ACI Vodice – ACI Skradin
Central Dalmatia:  ACI Trogir – ACI Split – ACI Milna Brač island – ACI Vrboska Hvar island – ACI Palmižana
Southern Dalmatia: ACI Korčula – ACI Slano – ACI Dubrovnik
Now, all  you have to do is to decide which Croatian sailing route to choose. What cliffs, beaches, caves & striking bays in Croatia are best suited to you?