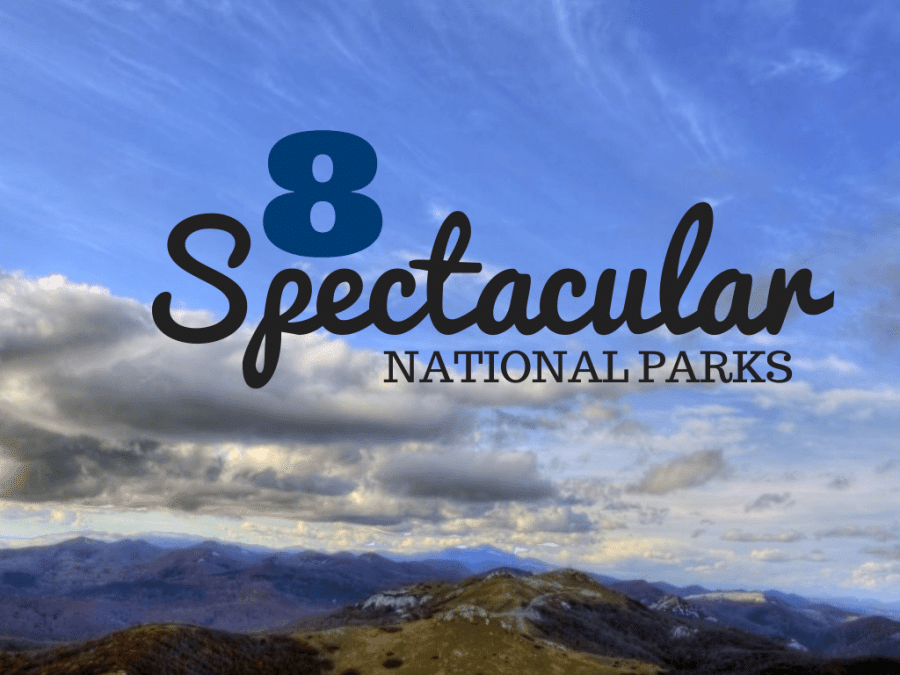 Travel Croatia: 8 Spectacular Croatian National Parks
As you breathe in you'll draw in an abundance of fresh crisp mountain air. You'll hear the crunching of leaves underfoot, coupled with the sound of waterfalls in the distance. Birds will be chirping and you'll be relaxed and without a care in the world. Welcome to Croatia.
This list of National Parks is one you'll be sure to add to your travel bucket list
Photographers, hikers and nature lovers, will wander along in any one of the 8 National Parks in Croatia and be in awe. I have said it before and I'll say it again, like an old broken record – Croatia is more than just beaches.
Here in Croatia we are blessed with 8 protected National Parks. Each offering something magical and beautiful.
Plitvice Lakes National Park
Listed as a UNESCO World Heritage site, Plitvice Lakes National Park is a magnificent gift from nature. With lakes so still, that you can see your reflection just as if it were a mirror. It is the largest national park in Croatia, situated between the mountains of Mala Kapela and  Lješevica and was founded in 1949. The Plitvice National Park's major drawcard are its 16 interconnected lakes, and range of waterfalls beginning at 25 metres all the way to a staggering 78 metres tall.
The lakes are renowned for their distinctive colours which range from azure, blue and green. The colour of the water varies depending on the quantity of organisms and minerals, the season and sunlight.
Plitvice is easily accessible as a day trip from Zagreb or Zadar, and you can find accommodation at the entrance to the park.
Mljet National Park
The National Park of Mljet is for those who like a little bit of adventure as well as stunning scenery. Situated on an Island in the South of Croatia, Mljet National Park is bordered by 2 salt water lakes. Offering kayaking, swimming, hiking and of course a place to relax and sunbathe. In the middle of the larger of the 2 lakes is a small island, in the centre is a former 12th century Benedictine monastery now turned café. It makes a great place to kayak to and then enjoy a coffee.
There are daily ferries to Mljet from Dubrovnik, and during the summer months day trips can be arranged from Korcula, Dubrovnik, Makarska, and the Peljesac peninsula.
Krka National Park
One of the other National Parks in Croatia that has waterfalls is Krka. You can visit Krka National Park as a day trip from Split, and unlike Plitvice, you can swim among the waterfalls. Visit 14th century medieval fortresses which line the Krka river bank or take a boat excursion to the Krka Monastery. The old mills at Krka have now been turned into a museum and thanks to Emperor Franc Josef II, who erected a viewing post for his wife you can admire the upper section of the waterfalls with ease.
Getting to Krka is easy from the old city of Sibenik, Spilt or arriving by boat from Zadar or Skradin. Krka National Park has a walking path takes which takes approximately 2 hours to navigate – including time for photos.
Risnjak National Park
You'll find the limestone formed valleys of Risnjak just 15kms from the sea. This national park is in the most mountainous part of Croatia, and covers over six thousand, four hundred hectares.
Want to hear the howl of a wild wolf? Have you ever seen a deer, lynx or perhaps a bear? Risnjak National Park has an observatory that can be booked in the summer, and a log cabin during winter, where you and your camera can become one with these wild animals.
There are far to many activities to list for the Risnjak National Park, although one that you won't find in any of the other national parks in Croatia is fly fishing. In the rich Kupa River waters,  you can purchase a fishing ticket, and fish all day so do pack your waders. There are some restrictions on tackle and some fish species can only be taken when in season so remember to check with the local authorities.
The Risnjak National Park sits between the Adriatic climate and the Continental climate, meaning on a Summers day you can wander the park  in a comfortable 20°C. While the Winters days are snowy and very cold.
Paklenica National Park
Paklenica National Park consists of two torrent gorges. The Velika (big) Paklenica & Mala (small) Paklenica, which run parallel to one another. This wilderness is within reach as a day trip from many of the coastal towns of the Adriatic, and it also makes a great place to spend a few days.
Do pack on your comfortable shoes if you plan to visit this national park, with 150 kilometers of trails and paths to explore, you'll need them. The various trails are suitable to those who like a slow easy walk, all the way through to serious hiking trails.
The Park is not just for hikers, it also attracts mountain climbers. Paklenica this year will hold the 15th annual International climber's meeting as well as a speed climbing event.
If you're up to walking an two hours along a mountain trail, you'll be able to take a guided tour of the Manita Peć Cave. This cave is 175-meters-long and is divided into two halls filled with gorgeous stalagmites & stalactites.
Sjeverni Velebit National Park
If you want an active holiday, then you should head to Sjeverni National Park. The Velebit mountain is what divides the Adriatic coast from the continental part of Croatia. The Velebit makes for a gorgeous backdrop for photos, often looking like a fake hollywood movie backdrop.
In Sjeverni you can do all of things you would normally want to in a national park, including cycling and hiking. But for a truly unique holiday experience, the park offers a program in the evening to star gaze. The program is called Stars above Zavižan, and for less than 20 euro you'll be driven to the area in the park known as Zavižan, and be taken on a night walk before a full hour of star gazing with a guide.
Kornati Islands National Park
The Kornati National Park is an archipelago of the most densely grouped islands in the Mediterranean. Consisting of 89 islands along 238 kilometres of coastline. You'll want to make sure you find time in your itinerary while on holidays in Croatia, to sail along the nautical paradise that is the Kornati National Park.
If you plan to sail through the national park yourself, you will need to purchase a permit, the proceeds of which go to the protection, maintenance and promotion of the park. Alternatively day tours of the Kornati National Park can be arranged in many places including from Zadar. Boat operators welcome you onboard, and provide you with refreshments as you sail along and peer out across the crystal clear waters, to the islands.
Pack your snorkel and mask, as no visit to the national park would be complete without peering into the sea and marvelling at whats below. If you are a diver, you might like to arrange diving tour, in one of the 9 designated scuba diving areas within Kornati National Park.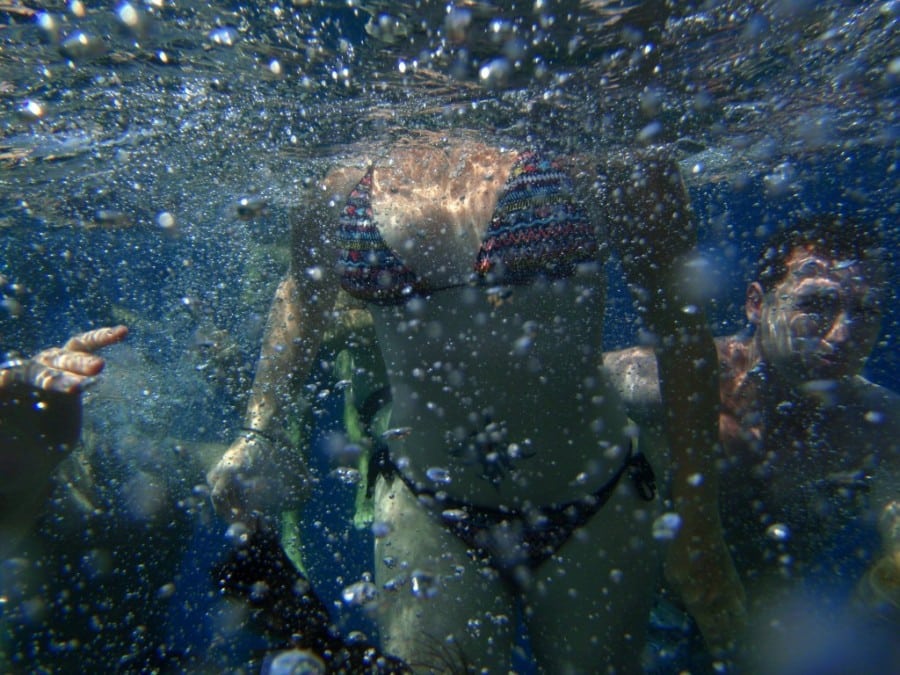 Brijuni Islands National Park
The Brijuni Archipelago National Park is defined by 14 islands, including Veliki Brijun & Mali Brijun. It was on Veliki Brijun Island that over 200 dinosaur footprints were discovered. Other areas in in the national park include archeological sites of  two ancient Roman villas, and the 5th century St. Mary's Church, which is said to have been used by the Knights Templars in the 13th century. Also in the national park is a Byzantine Palace and museum.
Brijuni National Park – The Hidden Paradise from Marko Vrdoljak on Vimeo.
Once you've had your dose of history, there is still plenty left to do in the national park, by way of sports. On the Islands you can play a few rounds of golf , or perhaps a game of tennis,  practice your archery skills or explore the islands by bike.
These Croatian national parks,  provide an abundance of choice for activities and photo opportunities. You can find out about entrance fees and hours of operation, here at each of national parks websites.
Krka – Mljet – Paklenica – Sjeverni – Brijuni – Kornati – Risnjak
Map
Have you been to any one of these national parks in Croatia? Which was your favourite?
Main Photo Credit Tomislav Kovacevic