More and more people are opening their eyes to the beauty and fun to be found in Albania. This might be a small country, but it's packed with things to see and do. History and natural sights – all perfect for travel with the kids.
It really is an ideal country to explore with your kids in tow, and there are a surprising number of attractions to enjoy that the little ones will genuinely love!
Albania borders several other countries, so road trips are possible too. With Macedonia, Greece, Kosovo, and Montenegro within easy reach and the beauty of Croatia not too far away, Albania is the perfect summer choice.
As a side note, the Albanian Riviera has some of the most beautiful sandy beaches around, with Porto Palermo Beach, Llamani Beach, and Filiuri Beach being some of the top picks. Seriously, Google the images of these beaches; they're fantastic!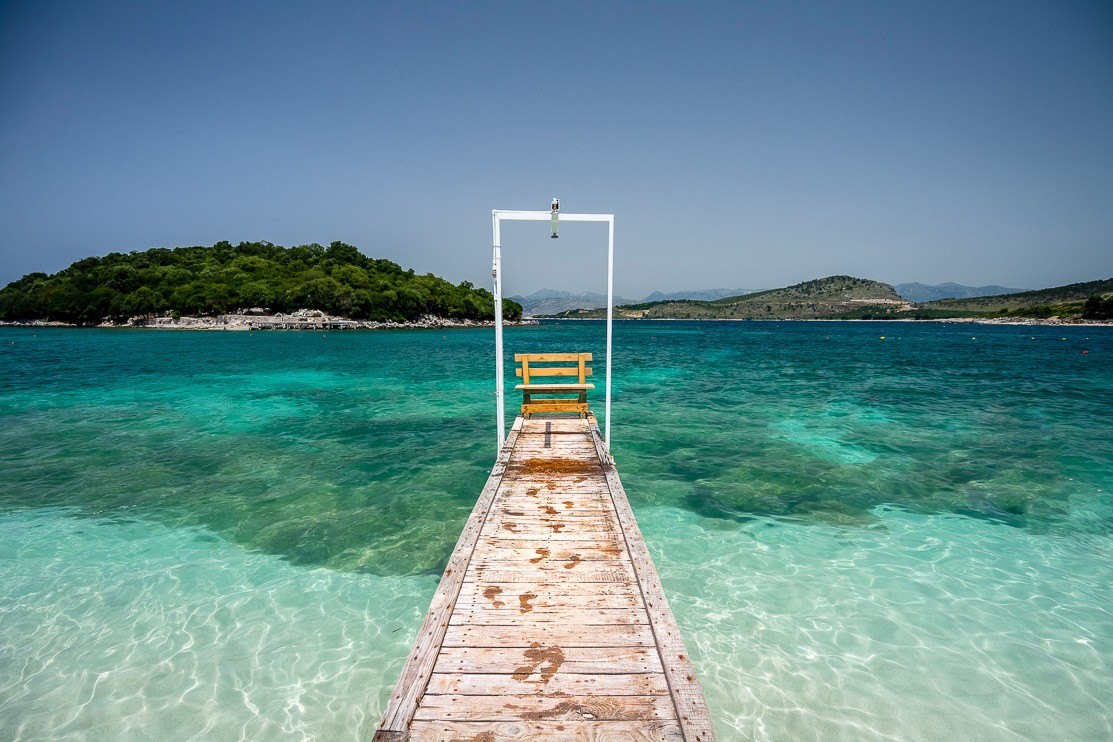 The other plus point of traveling Albania with kids at the moment is that it isn't on the biggest mass-tourist map. While it's slowly growing in popularity with every year that passes, it doesn't have the crowds that flock to the Croatian beaches nearby. That means you can explore without having to fight for space, and when you have children with you, that's a true blessing!
Oh, and did we mention that a visit to Albania is still affordable? Another big bonus for family travel, as your money goes further.
Of course, even though Albania is relatively small compared to its neighbors, that doesn't mean it's easy to plan a trip if you don't have the first clue where to go in Albania.
With that in mind, let's check out some of the best things to do in Albania for kids, as well as giving you a head's up on when to go and where to stay.
Don't worry; we've got you covered!

When Is The Best Time To Visit Albania?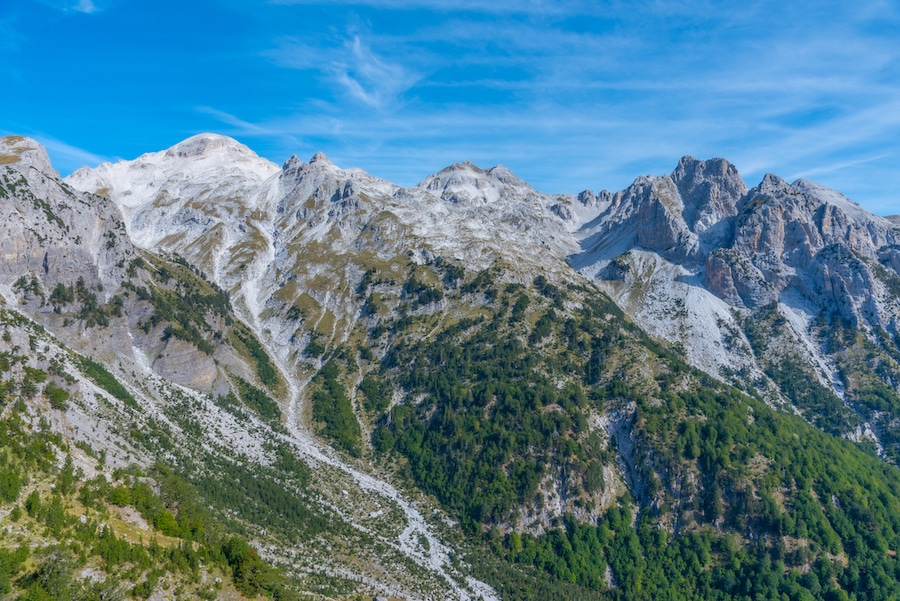 There are plenty of Albania attractions that are fun for kids all year round, but summer is for you if you want the best of the weather. The months between April to June are warm but not overwhelmingly hot, ideal for child-friendly travel.
You might notice a little rain during April and the first part of May, but after that, it's wall-to-wall sunshine right until the end of summer. By the end of June, temperatures are well into the 30s, especially on the coast.
The peak season is during July and August, when the hottest weather arrives in the country, with virtually no chance of rain. At this time, the most famous places in Albania – the beaches – are pretty busy, with people cooling down in the sea and enjoying the clear, blue skies.
If you're not the biggest fan of scorching temperatures, perhaps avoid these two months and stick to the shoulder seasons. Again, September and October are pleasant, but you might notice a little more rain, especially as October arrives.
If you're not too bothered about beaches and prefer to visit the capital, Tirana, then any time of the year is ideal. You can expect a little more rain during the winter months, but it's never completely freezing, and you will get some delightful, warm days.
Overall, for warm days, and the best conditions for exploring, June is a perfect time to hit up all the Albania tourist spots!
DON'T MISS OUT - BOOK NOW!
Fun Things To Do In Albania With Kids
Now you know when to go to let's get to the good stuff: top Albania points of interest for kids!
Lake Skadar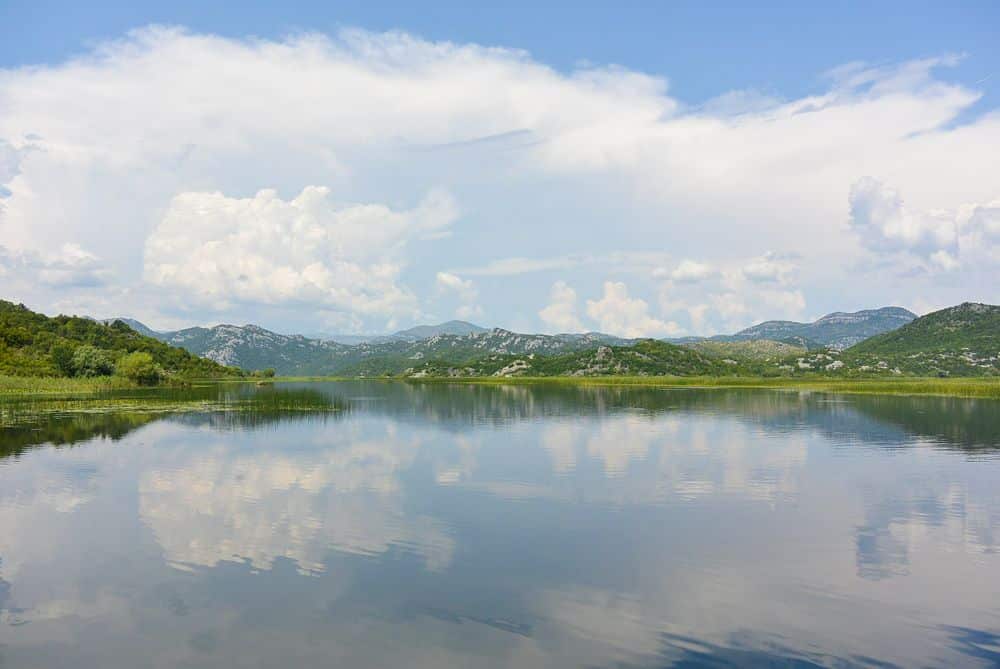 Albania is a very natural country, and many wide-open spaces are waiting to be explored. Lake Skadar is one of Albania's most beautiful places, and whether you choose to stay in the area and maybe camp or just visit for the day, the kids will undoubtedly love it.
You'll find all manner of different species of wildlife, huge lakes, history, trees for playing hide and seek, and small villages to check out too.
National History Museum, Tirana
This is the best of Albania! The National History Museum in Tirana is Albania's largest museum, and it's one that kids will love to explore.
If it's raining, this is the ideal way to hide from the elements, and it's also a good spot for chilling away from the harsh summer sun. There are also special exhibitions throughout the year with many permanent exhibits to check out and a section for children.
The Artificial Lake, Tirana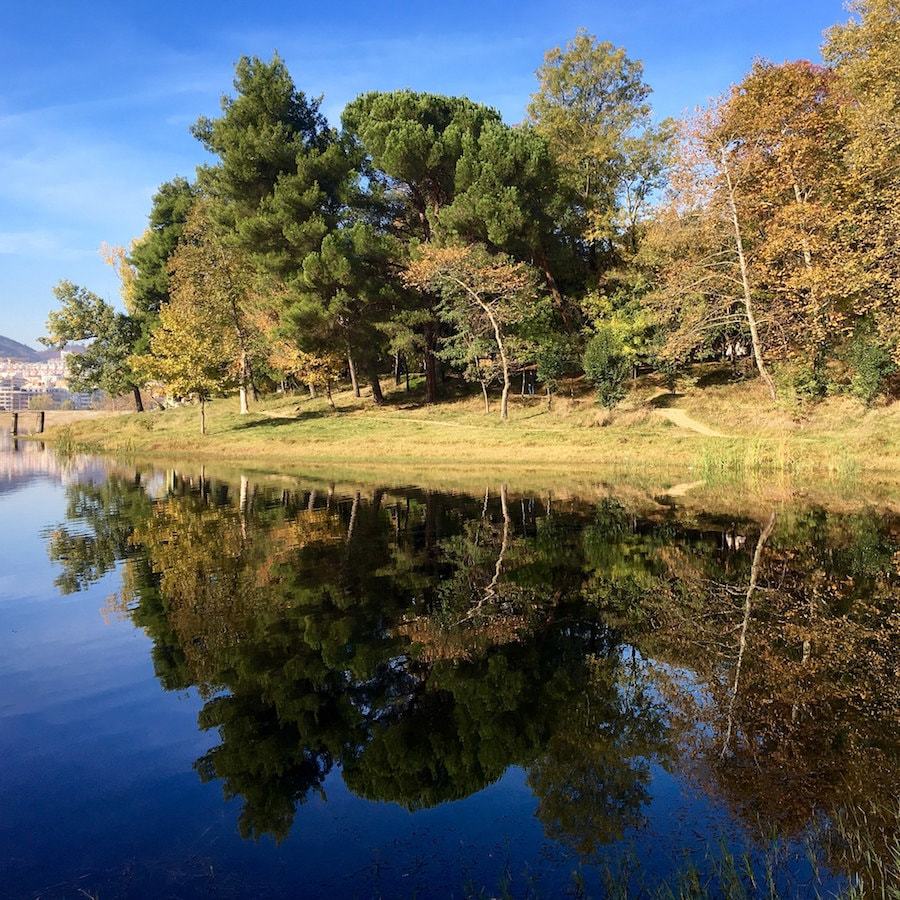 Another place where kids can run around at their leisure, this city also has plenty of entertainment facilities, including sports, food, ice creams, refreshments, and stunning views. You can play hide and seek in the woods, rent a bike, have a picnic, and soak up the sun.
The Beach In Durres
After you've explored the Archaeological Museum, be sure to spend a few hours splashing on one of the country's best beaches by far. This is the ideal spot for a day enjoying the sun, building sandcastles, and having a good old-fashioned beach time.
There are many restaurants and ice cream shops within a few feet of the shore, and you won't experience huge crowds either.
Walking Along The River Drin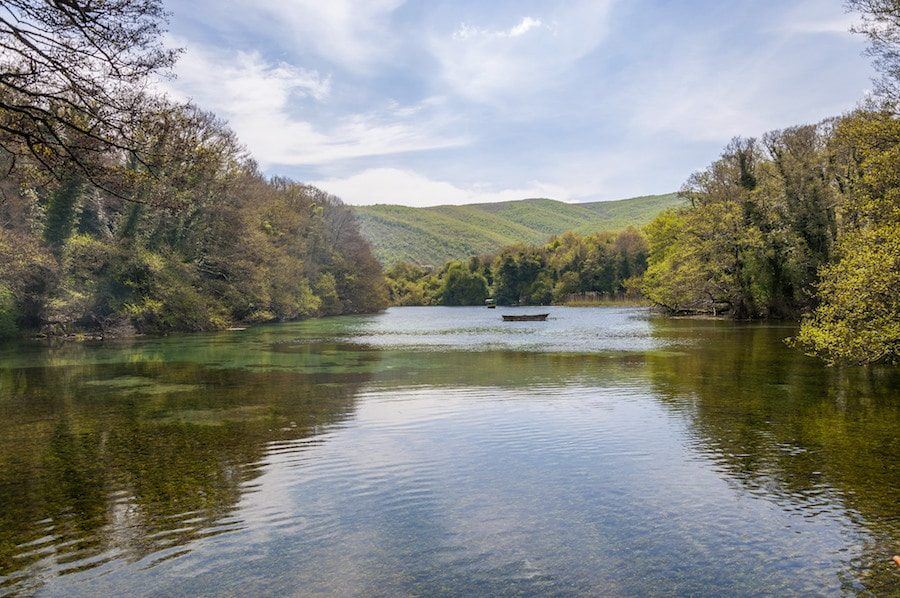 We've mentioned wide open spaces a few times already, but a walk along the river Drin is a must-do for families. Kids will love to spot the various species of birds and other wildlife which call this part of the country home, and the fact that this is the longest river in the country will also win brownie points with the little ones.
You'll pass huge canyons and soaring cliff tops, and if you leave the kids in charge of the camera (occasionally), they'll have a great time snapping away at the nature all around them.
Berat Castle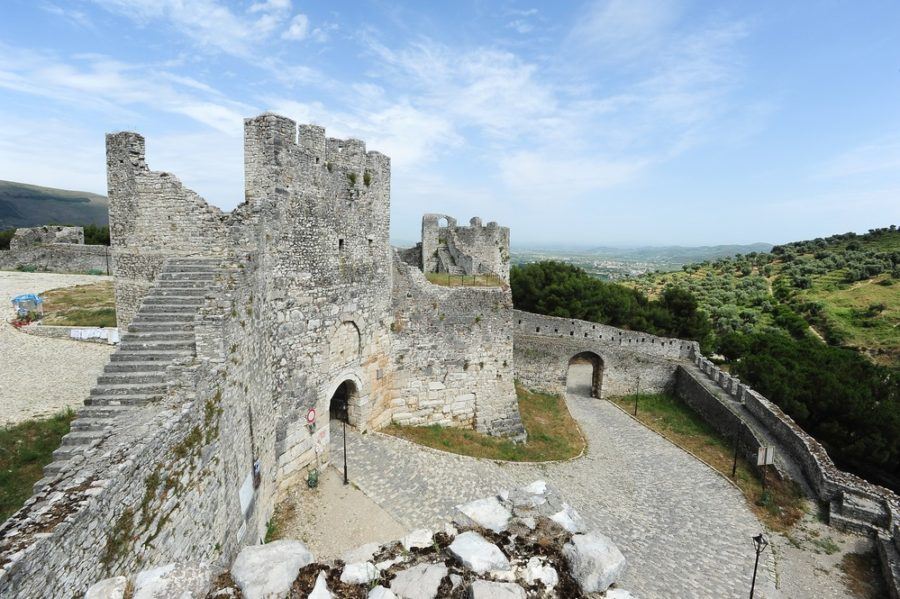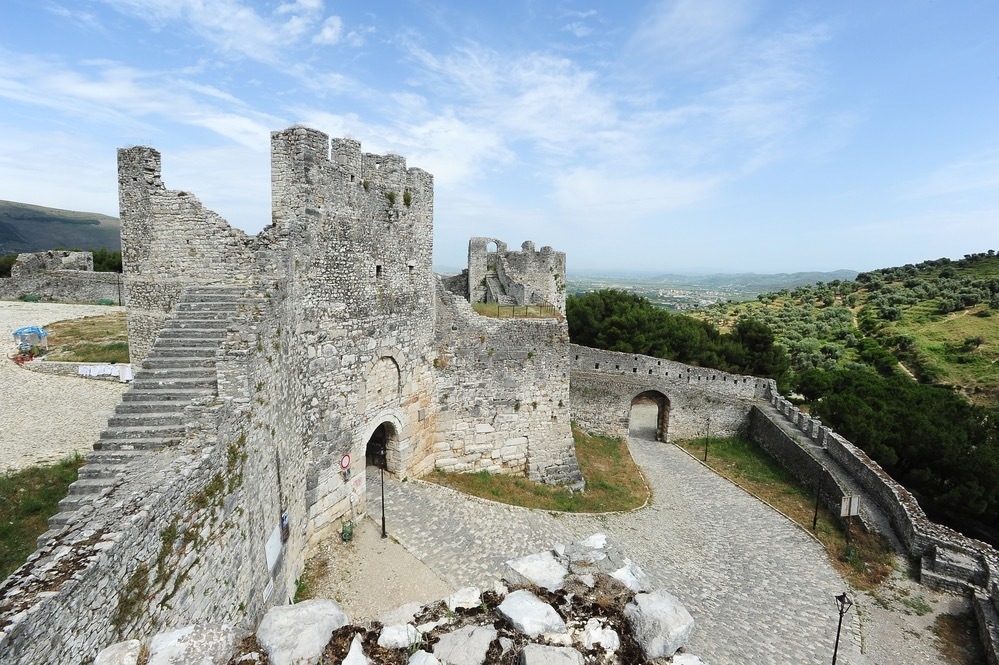 Berat Castle dates back around 2500 years, so kids can learn about history while having plenty of space to roam. With incredible views, Berat Castle is the ideal place to explore freely, without huge crowds.
Skanderbeg Square, Tirana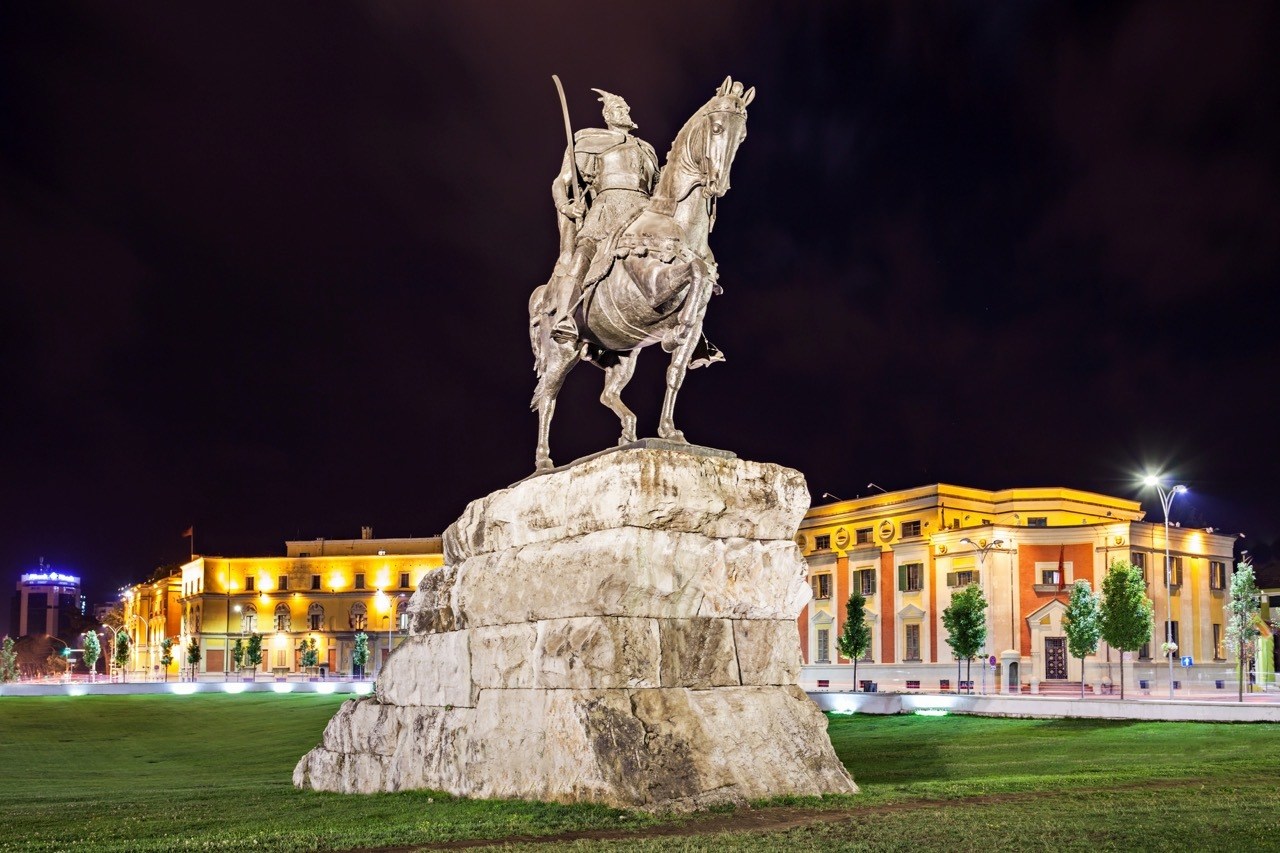 Skanderbeg Square is the heart of life in the capital city, but it's also a great place to explore as a family. You'll find history everywhere you look, people-watching opportunities, and plenty of space for kids to roam.
There is a huge carousel too, which little ones will enjoy, and kids can splash around in a fountain. On occasion, there is live music and street entertainment, especially on the weekends.
Mount Djati, Tirana
Just outside the capital, you will find a huge mountain that overlooks proceedings daily. This is Mount Djati, and heading there with the kids is a must-do!
The cable car to the summit is just the beginning of the adventure, as once you arrive, the views are amazing, the natural surroundings are sublime, and the adventure playground at the top will thrill your kids even more. The opportunity to paraglide, hike, bike, and enjoy a coffee simultaneously makes this one of the best places to visit in Albania with kids.
Butrint National Park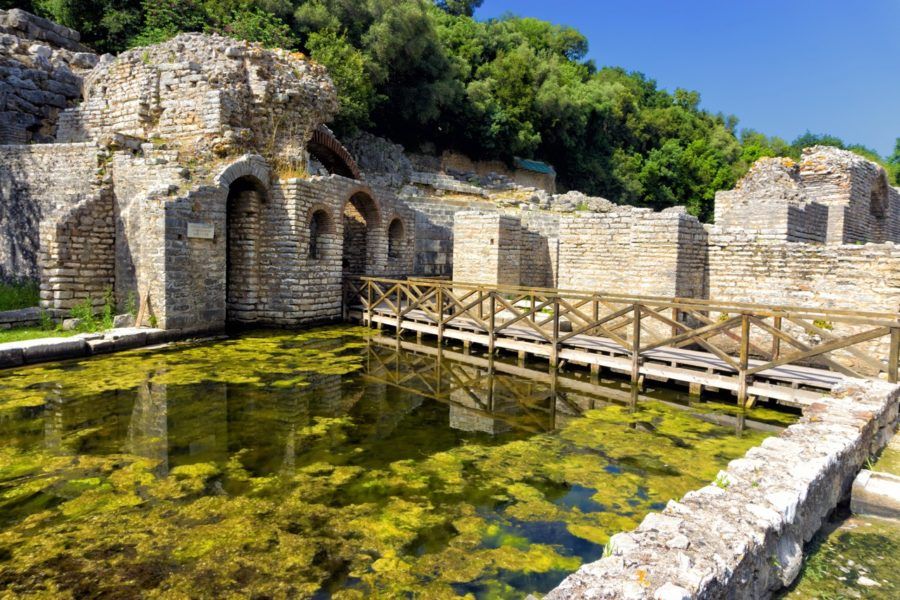 UNESCO World Heritage-listed Butrint National Park is the ideal place for an outdoor adventure. There is a huge blue lagoon in the center of the park and many different types of wildlife that call the area home. Butrint is easily one of the top Albania tourist attractions to visit with kids in tow.
In addition, you'll find history dating back as far as the Bronze Age, which kids can learn about first hand. Do we need to mention wide, open spaces again, because there's plenty of those here too!
Camping At Lake Coman
We've already mentioned Lake Skadar, but Lake Coman, also known as Komani Lake in Albania, takes it one step further. To get to the lake and your camping site, you will need to take the Komani Lake ferry through massive cliffs and through bright blue waters. This boat ride in itself is a super-awesome activity your kids will undoubtedly enjoy.
It's pretty impressive on the eyes, and kids will love the natural feel and everything passing them by. When you arrive, the scenery simply gets better, and there are many opportunities for having a fantastic outdoor adventure.
The Blue Hole At Saranda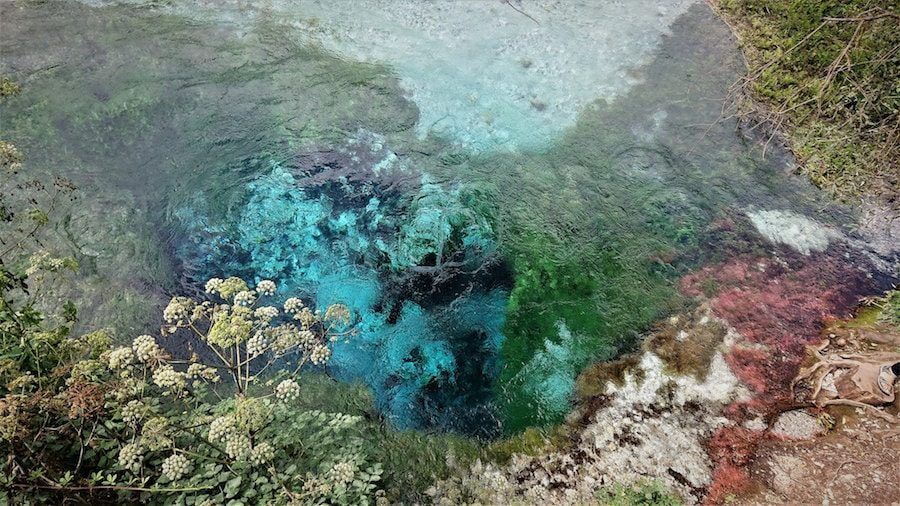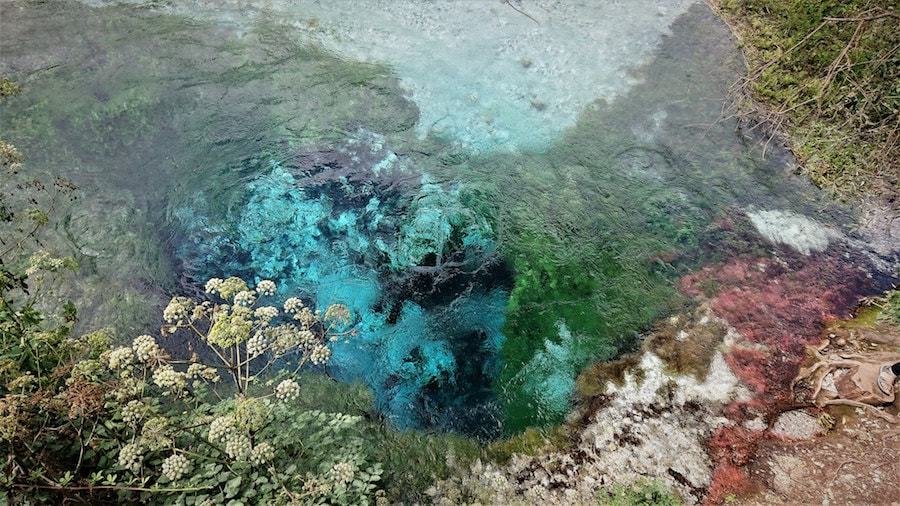 Saranda has some fantastic beaches to enjoy, but the Blue Hole/Blue Eye is a must-visit. Here you can enjoy a natural water spring with swimming opportunities and enjoy the shade.
Be careful if your children are not the best swimmers as it is very deep, but there are a few parts to either side that are more shallow and, therefore, safer for swimming. This is one of Albania's most famous places, a popular destination on most Albania travel itineraries, thanks to its striking beauty.
Taiwan Centre, Tirana
If the kids show signs of fidgeting or needing to let off some steam, then take them to the Taiwan Centre in Tirana and chill out while they do their thing!
With a huge field for running and playing, bowling, an amusement park with a few rides, and a kid's playground, you can easily spend a few hours here enjoying the sunshine or the evening vibes and grab dinner at the same time with several restaurants to enjoy.
Valbona Valley National Park, Albanian Alps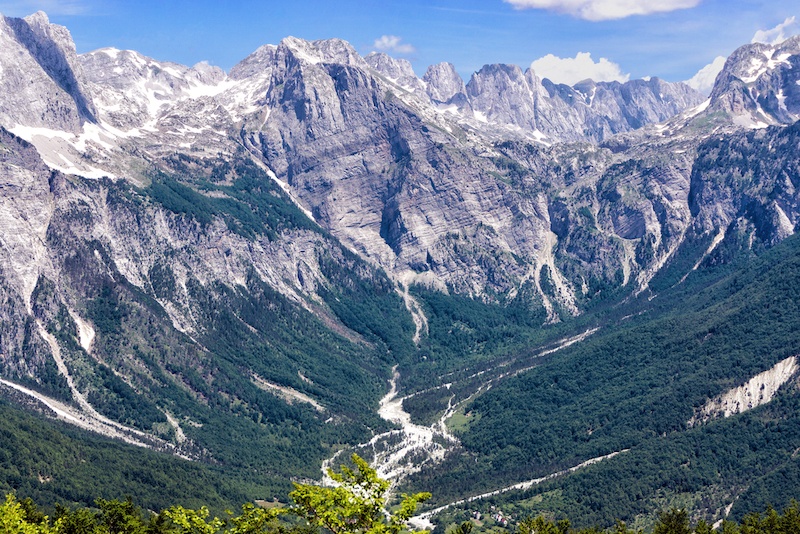 One of the must-see Albanian sites for kids is the majestic Albanian mountains. Head into the mountains and let them learn an appreciation for the wonder of nature.
Located in the north of Albania, Valbona Valley National Park is packed with breath-taking views everywhere you look, with huge waterfalls, forests, glacier springs, and huge rocks. You can walk around the park very easily, as there are marked trails in abundance, and camping is also a must-do for a wilderness break.
Archaeological Museum, Durres
Who doesn't love to explore, go back in time and see how it once was with their own eyes? Kids will love the hands-on exhibits, and some of them date back to the times of the dinosaurs!
Durres is also a beautiful place to explore overall, so a few hours here is a must-do.
Gjirokastra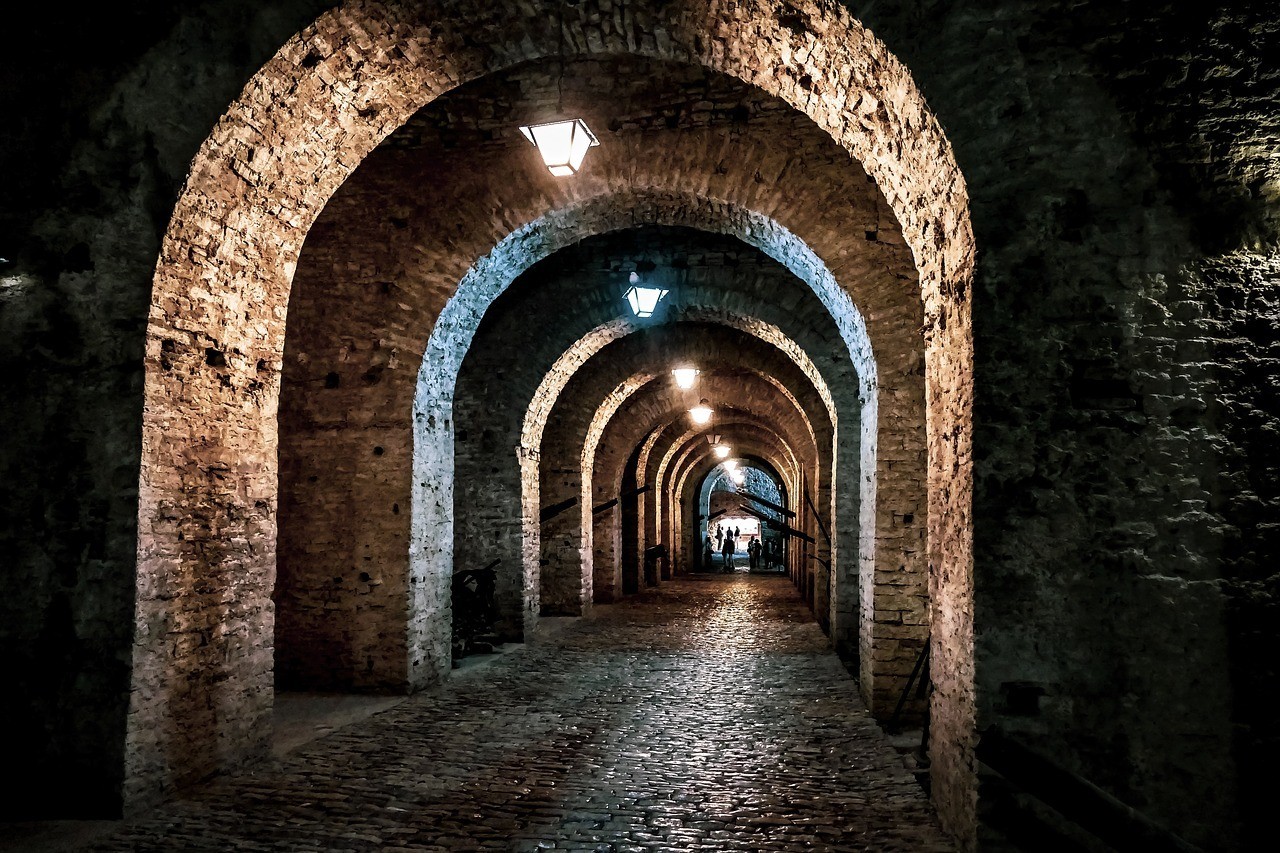 Still, want to know what to do in Albania with kids? Head to Gjirokastra.
It is both a city and a museum – it is a living museum and a UNESCO-listed spot. You'll find many old castles here and old buildings which are a well-preserved example of an old Ottoman town. Kids will be able to learn, but they'll also feel like they've been transported back in time too.
Is It Safe To Travel To Albania With Kids?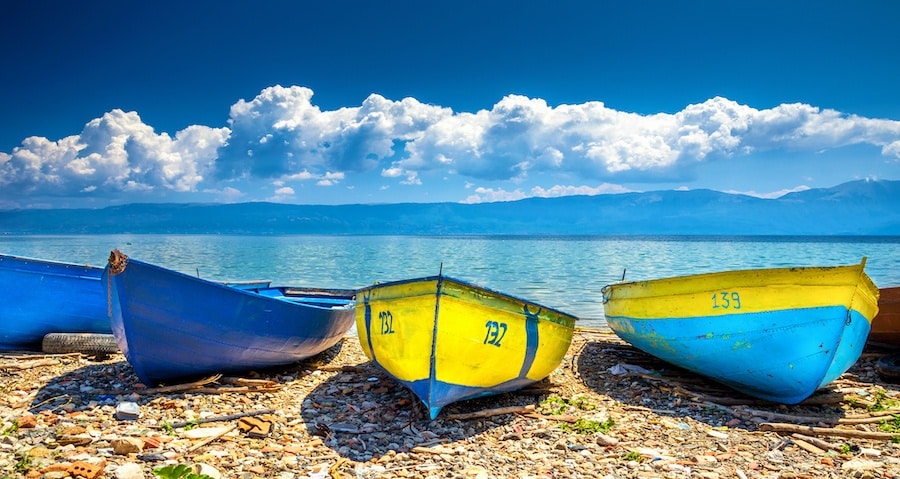 Yes! Though you really must be aware of your surroundings and take care of your personal property. That said, Albania is just as safe as being at home. Some say you'll be even safer in Albania than you would be wandering around the USA.
Do take extra care of credit card fraud and pickpocketing; other than that, travel to Albania is safe.
Where To Stay In Albania With Kids
You've now got a massive list of where to visit in Albania with children. Yay! But, before you start planning what to do in Albania, you need to know where you're going to sleep!
While some people like to book when they arrive, that could lead to a tricky issue coming your way during the peak season. While Albania isn't a completely booked country during summer, availability can be very low if you don't book ahead of time, so we would always recommend booking your accommodation before you arrive.
If you're traveling with children, you won't need to be told about the importance of planning!
Of course, it depends on where you're staying as to which accommodation you'll choose, but these are some of our top picks for child-friendly places to stay in Albania – all set around the most popular spots.
Start your search below, or check out some of our faves!
.
Sea Breeze Apartments Bougainville Bay, Saranda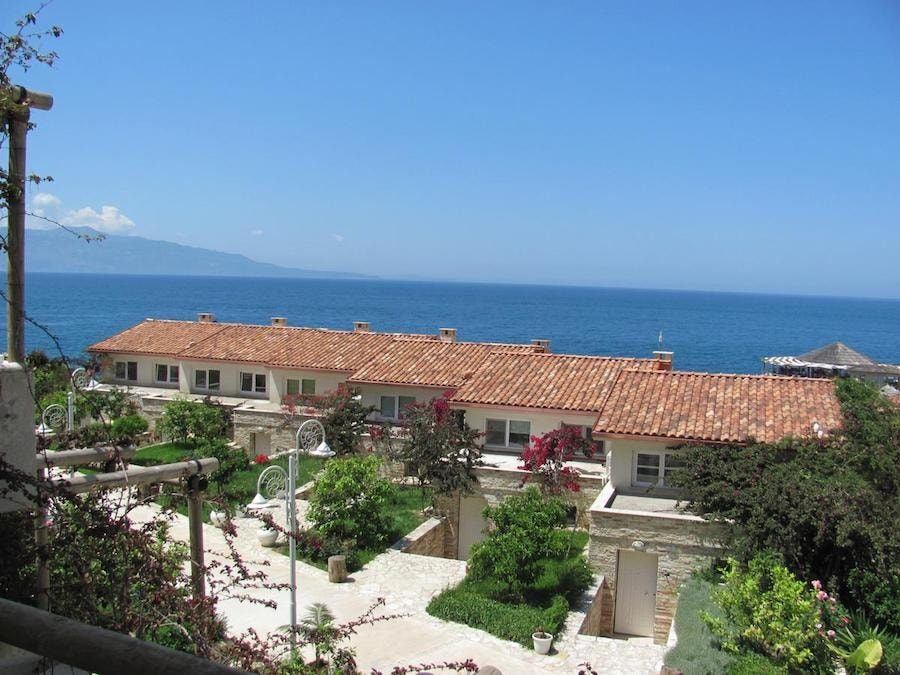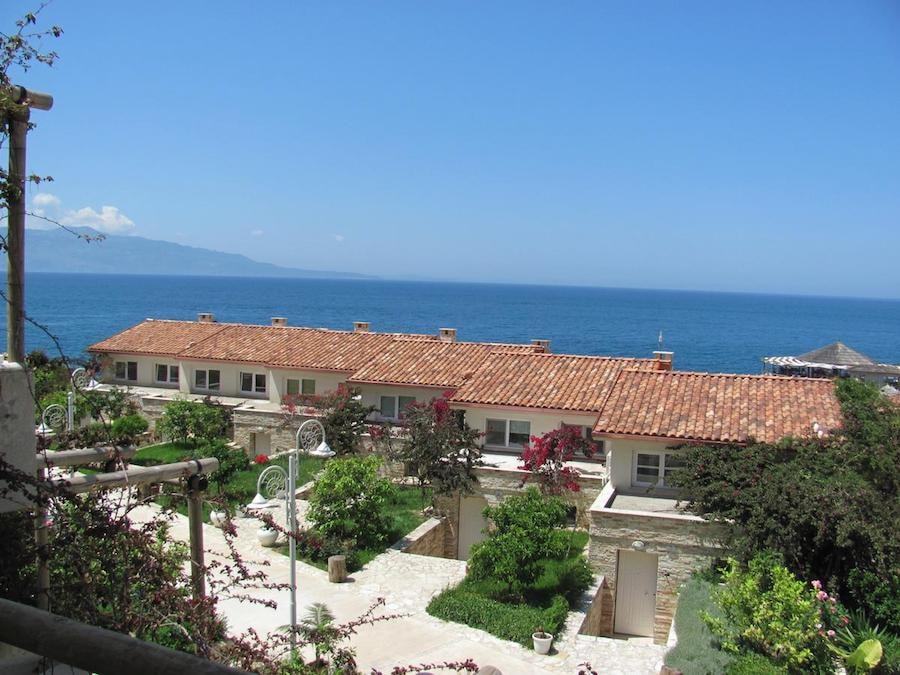 Saranda is the ideal spot for families, and the Sea Breeze Apartments are just a stone's throw away from the resort's central, horseshoe-shaped bay.
Each apartment is large and has a furnished balcony with views over the sea. Wi-Fi is free, and each apartment has a flat-screen TV with children's channels. There is a large outdoor swimming pool and sundeck for fun splashing in the sun, and you can also hire bikes from the reception desk.
.
Hotel Venezia, Durres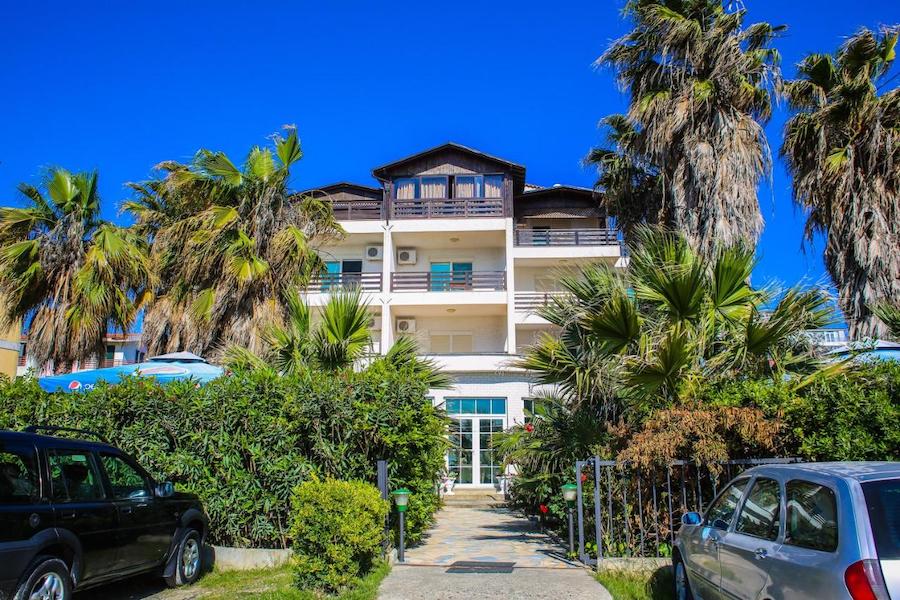 This medium-sized family hotel is the perfect choice for those who want to explore Albania's quaint area. Rooms are large and have air conditioning as standard, with flat-screen TVs and kid's channels in each room.
Kids can enjoy the outdoor swimming pool, and there is also a private section of beach for guests, with water sports on offer. The on-site restaurant also caters to picky eaters.
.
Apartments Vista Mar, Orikum
The perfect hotel for a family visiting the Orikum area, Apartments Vista Mar has large family rooms with free Wi-Fi and flat-screen TVs.
Some rooms have a terrace or balcony, so it's a good idea to book those ahead of time. The hotel is also pet-friendly so that you can bring your furry friend too! There is a BBQ area outside, and the hotel is a stone's throw from the beach so that kids can splash all day long in relative peace and quiet.
.
Te Stela Resort, Tirana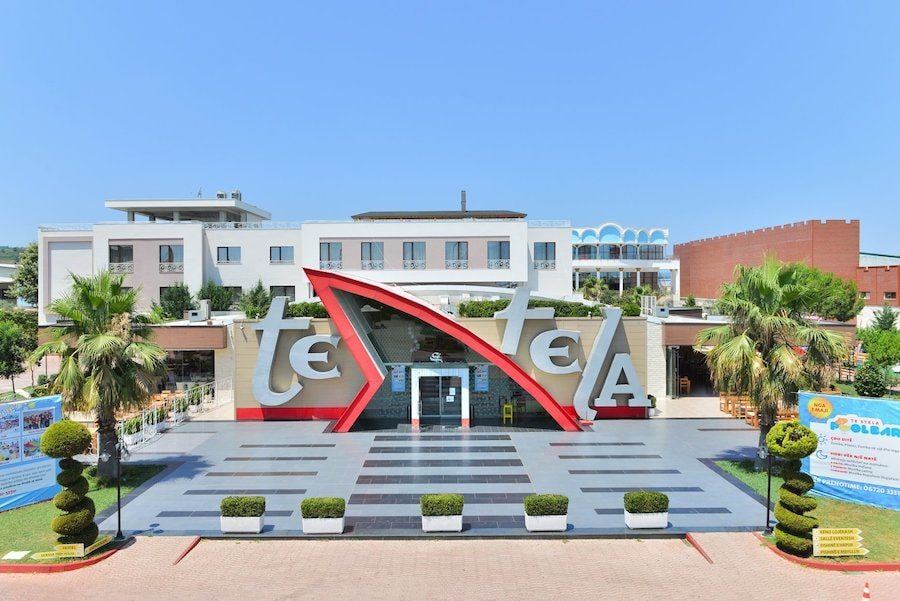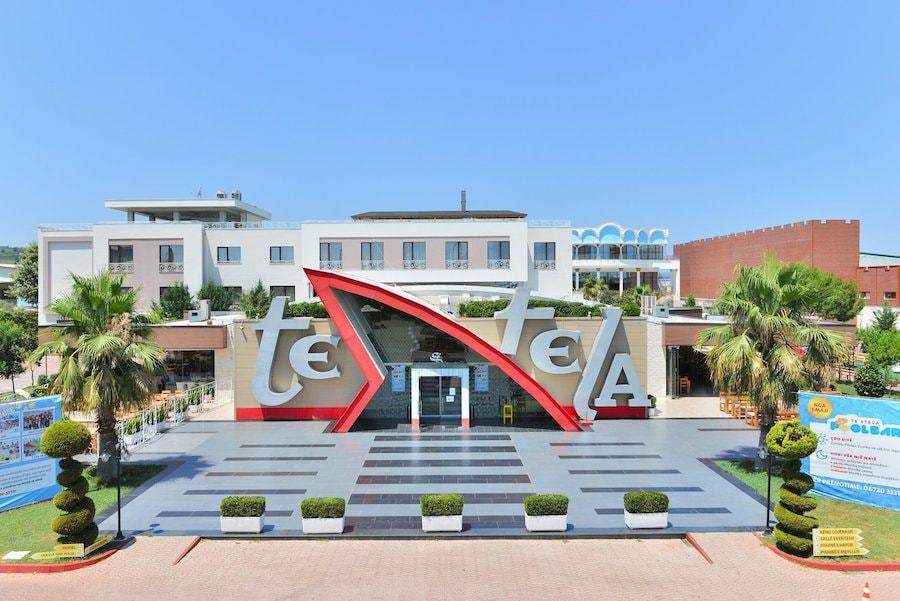 If you're exploring the capital, Te Stela Resort is one of the best places to stay with children. Several swimming pools and an outdoor restaurant and bar area are on-site, which is very laid back and ideal for families enjoying the sun.
Rooms are large and have a balcony and flat-screen TV. Wi-Fi is complementary across the hotel, and the property overall is very welcoming to families. Being central also doesn't hurt for exploration!
.
Jolly City Centre Hotel, Tirana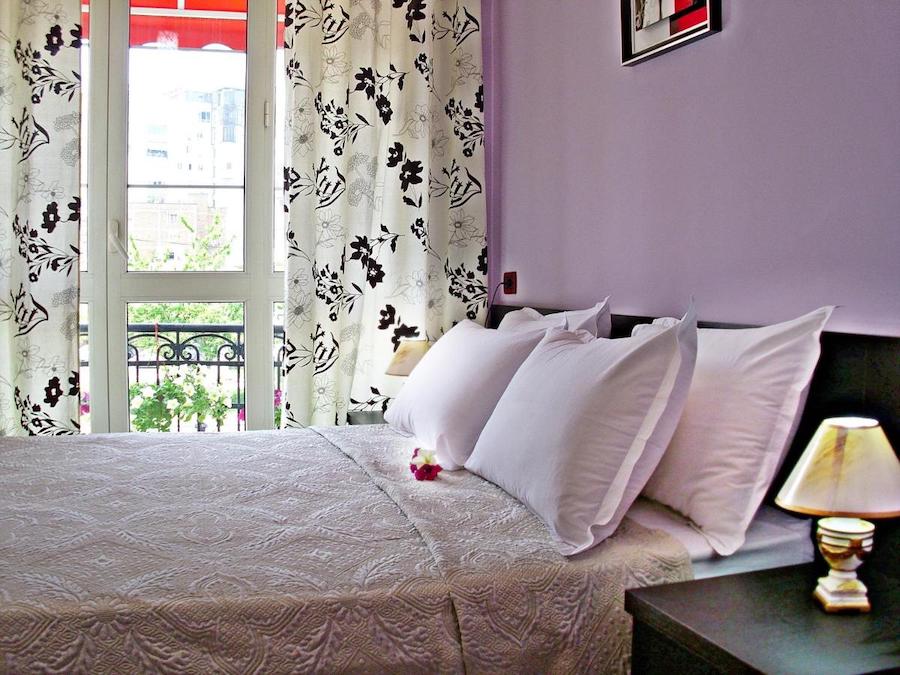 As the name suggests, Jolly City Centre Hotel is located in the middle of Tirana, which is ideal for exploring with little ones in tow!
Rooms are large, and family rooms are also available. Wi-Fi is provided as standard, and there is a flat-screen TV with satellite channels (including kids' channels) in each room. The on-site restaurant also serves an extensive kid's menu, which is ideal for fussy eaters!
.
Qeparo Napolon Complex, Quparo
Qeparo is an excellent spot for a family break, and this particular hotel is directly on the beachfront, with plenty of space for kids to roam. With an outdoor pool on-site, there is plenty for kids to see and do here, as well as a vast sun terrace, with even more space!
The on-site restaurant offers a kid's menu, and there is free Wi-Fi across the hotel for staying in contact and Facebook sharing with friends back home. Rooms are apartments so that you can settle your kids in much easier too.
.
Hotel Edva, Vlore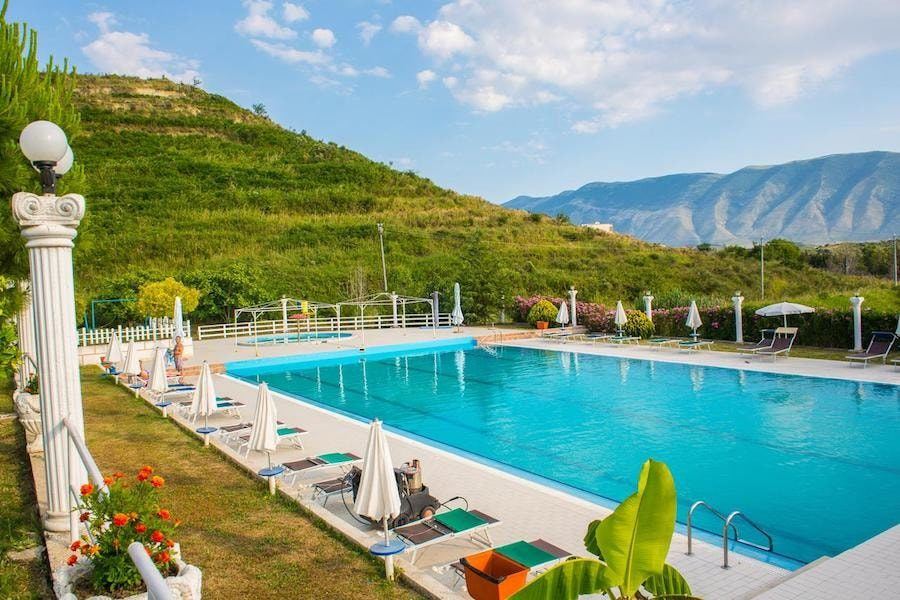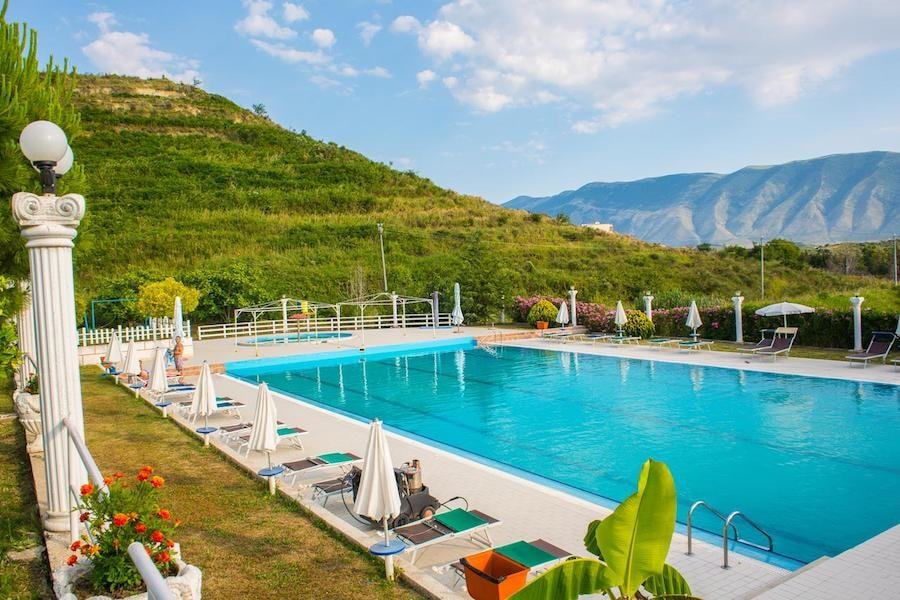 Hotel Edva is located in greenery and a very natural setting, ideal for kids to run, roam and have plenty of outdoor fun. There is an outdoor swimming pool during the summer months, free Wi-Fi across the entire property, and an on-site playground.
The hotel restaurant is large and serves a children's menu. All rooms are large and have balconies with views of the sea. You can also get around the area very quickly from this hotel, with free parking on site.
Of course, there are countless other hotels and apartment choices to stay in Albania, and this is just a snapshot of what you can expect. However, these are the most notable for child-friendly facilities and a welcoming feel for those traveling with little ones.
You'll find countless hotels with outdoor pools and beach access during the summer months, especially on the Riviera part of the country.
.
Make Albania Your Next Family Spot
Albania is not yet overrun with tourism, making it the ideal place for a family break.
A more authentic time, traditional cultures to see in real-time, nature that will make your jaw drop, and many fun things to do in Albania with kids. There are also many things for kids to enjoy and plenty of educational opportunities. They won't even realize they're learning, as they'll be too busy having a great time!
Of course, the beaches in Albania are amongst some of the best in Europe too.
Now you know all the best Albania vacation spots, perhaps Albania should be your next family vacation destination?
MORE ALBANIA TRAVEL BLOGS