With spring in full bloom and warmer days ahead, the awakening of nature is calling us and inviting to spend more time outdoors. So, here is a comprehensive list of things to do with kids in Slovenia.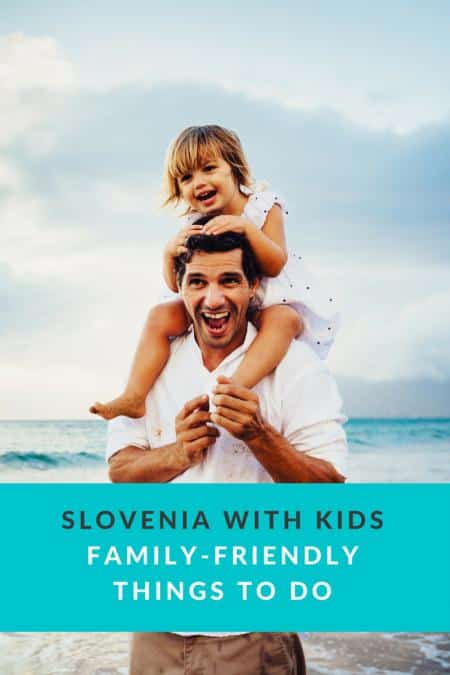 Let's head to Slovenia with the kids.
It's a family-friendly all-year-round country for your active youngsters, but this time of year is especially fun for kids – and adults.
The list of family-friendly things to do in Slovenia is almost endless and varied – from outdoor sports to more creative indoor activities. From splashing around pools and slides in Thermal Water Parks, such s the Thermal Čatež, Olimia, Ptuj, or Moravske Toplice, to name a few of the water parks, your children will thank you for.
But that's not all; Slovenia's kid-friendly ideas go on to include natural lakes like Lake Bohinj and Lake Bled or to learning about farm animals, homegrown fruits, and veggies in the countryside.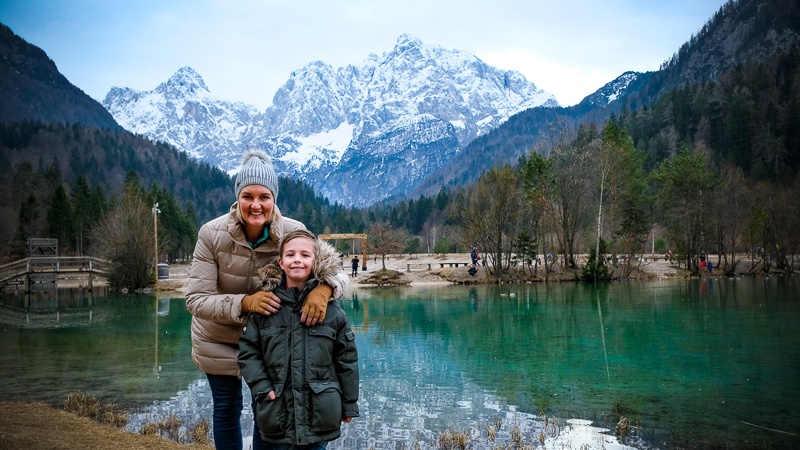 You, the kids, and your extended family can visit the picture-perfect hills that Slovenia is so well known for. Slovenia is a green paradise for hikers or those who want to enjoy the crystal-clear rivers of the Soča, Nadiža, and Kolpa or for families who wish to see for themselves the unique olm – a 'human fish' in the Postojna Caves.
Still, want more things to do in Slovenia? Great, we have more ideas for you. Spend a family fun day with white horses of Lipica, or for those who like to test their adventurous spirit, resourcefulness, and climbing skills, the diverse Adventure Park selection will not disappoint.
Or, are you into family cycling? There are many options and bike tours suitable for the entire family. You can bike through mountainous or coastal environments, Pannonian plains, rolling hills on forest trails, or designated biking trails. The choice is yours.
Below are tips for spending quality time with the family while in Slovenia. Fun new memories and unforgettable experiences are guaranteed.
Things To Do With Kids In Slovenia: Active Leisure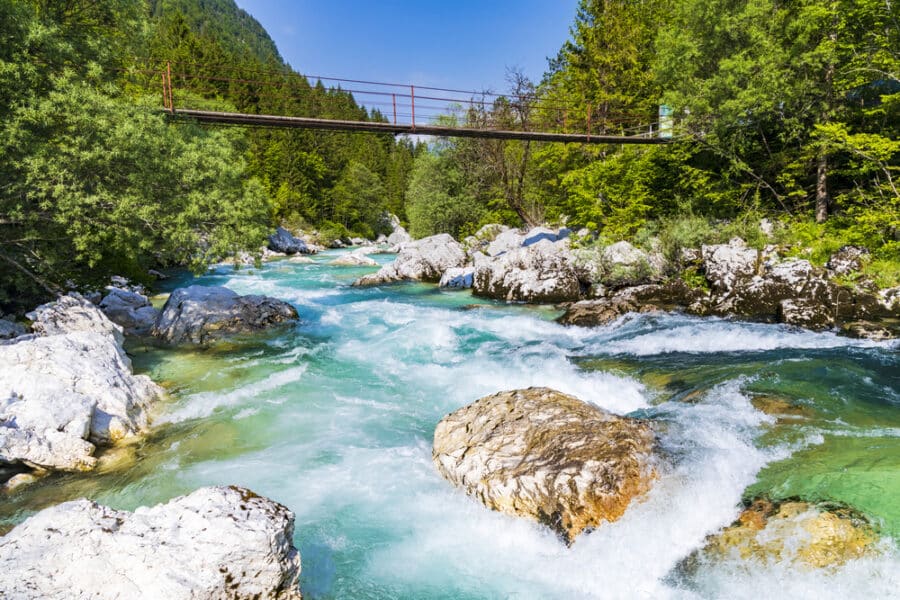 iPads down, let's get active with the whole family in Slovenia.
Aerodium, Logatec
Located in the Industrial zone, Logatec is 500 meters from the Logatec highway exit, Koper (A1). The world's leading company in creating and producing vertical wind tunnels. They allow everyone to fulfill the oldest human dream – to fly. But there are some restrictions: minimum age is four years, weight from 20 to 140 kilograms, and no more than 200 centimeters in height.
Previous preparation and experience are not required, and the safe flying is secured by two instructors and by wind tunnel security features. All you need is to wear comfortable clothing and shoes.
Orienteering Adventure Park Kekec, Kranjska Gora
Get to know the local nature and cultural heritage with this themed orienteering park, suitable for families with children. Explore 'Fairytale Land' and travel along the Triglav fairytales trails, visit the Land of Kekec and enter through the Land of the Dwarfs' secret door.
Don't' miss 'Furious Pehta' -a 1,500-metre long sledding ride. The best fun for kids is summer tubing on 'Bedanc's slide or Bedančeva drča' situated just above the restaurant's facilities at Bedanc. The drča (slide) is a 70-meter long track with a conveyor belt that brings you to the top, and then you just slide down on the soft air tube over and over again.
Camp Kolpa, Podzemelj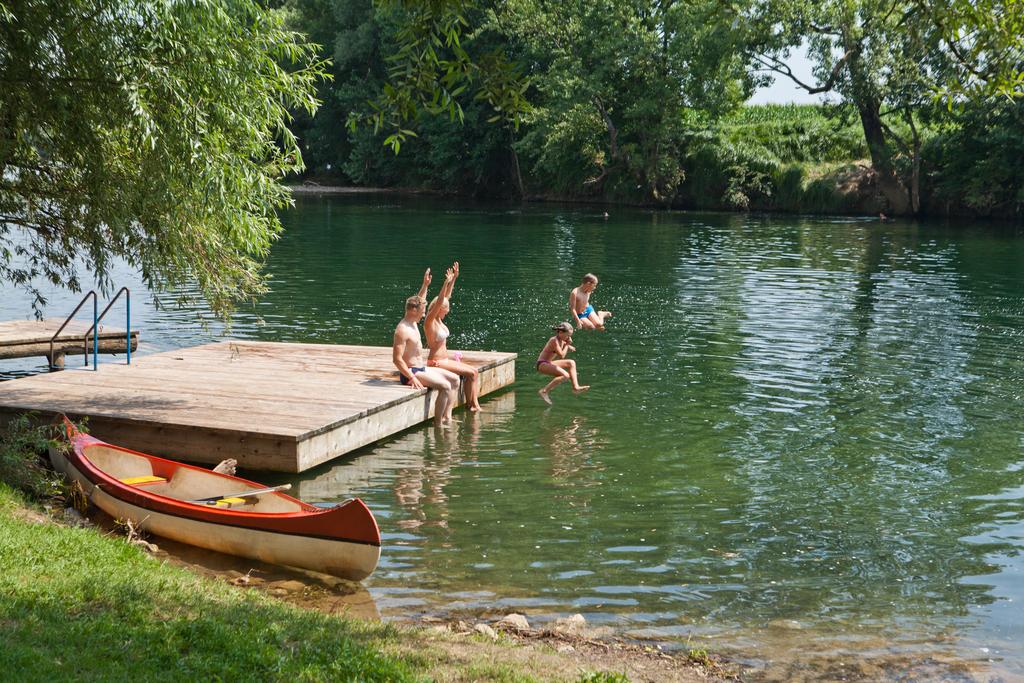 Camping Podzemelj by the village Podzemelj is situated next to the Kolpa River in Slovenia, Bela Krajina, right on the border with Croatia. This location's unspoiled nature and beauty offer the perfect camping sites and active vacation options, accompanied by high-quality gastronomy. Besides swimming in the Kolpa – the warmest river in Slovenia, the camp offers diverse outdoor activities: like hiking, cycling, beach volleyball, archery, canoeing, rafting, and much more.
All children over 4-years-old can explore the unique Adrenalin Park Podzemelj, among the treetops – an enjoyable and safe experience but also challenging. And finally, a treat for the parents – take a Finnish sauna in the relaxation corner and Eco Glamping experience in Celtic Lodge.
Geocaching – Treasure Hunt, Slovenia
The world's largest treasure hunt brings together the best of the digital and natural environments. Try this playful, fun, and adventurous way for children's exploration at various locations no matter where you are in Slovenia.
A little help from modern technology is very welcome when luring the kids into the budding outdoors and away from hypnotizing video games and cartoons. To get started, all you need is to book your stay at Kamp Kolpa. There are 1,184 geocaches to be discovered near Ljubljana, with millions of them all over the world just waiting for you.
Tivoli City Park, Ljubljana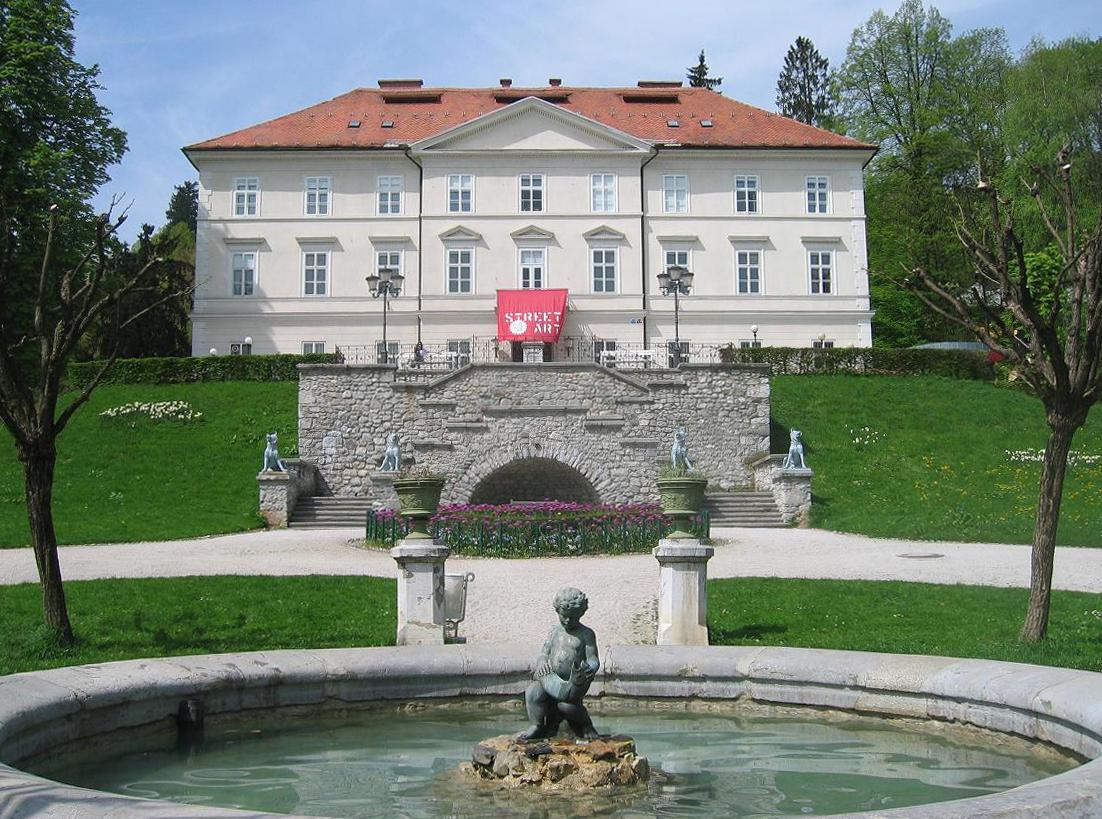 When visiting the capital city, you must spend at least one afternoon in Ljubljana's largest and most beautiful park, which stretches right into the city center. Choosing what to do in Slovenia can be challenging because there is so much to do, yet never enough time. But this park offers many different sports facilities from swimming pools, mini-golf, tennis courts and more for active teenagers; it's a no-brainer.
There are two big playgrounds to conquer, one more suitable for the younger children and the other for older kids. Tivoli Park is connected to Rožnik Hill and the Zoo by several walking paths through the woods. The Ljubljana Zoo also has two big playgrounds, most interesting for children aged two and up.
Piran Beach, Piran
Piran is ridiculously picturesque. Situated on a long and narrow peninsula jutting out into the Adriatic, this small town has managed to keep its historic charm and remain a vibrant, authentic community.
While visiting Piran with kids, a swim at Piran Beach is a must. Piran beach is not your conventional beach. Instead of sand, the coast is paved with smooth concrete, complete with various facilities and jetties stretching out into the Adriatic Sea. Stairwells mark the end of the jetties, descending into the water for easy access. Austrian and Venetian architecture can be viewed on the hills surrounding this beautiful cove.
Slovenia's Lakes
If you want to avoid the crowds, Slovenia has many beautiful lakes that are great for a family adventure, and we chose eight of our favorites for family-friendly activities.
Lake Bled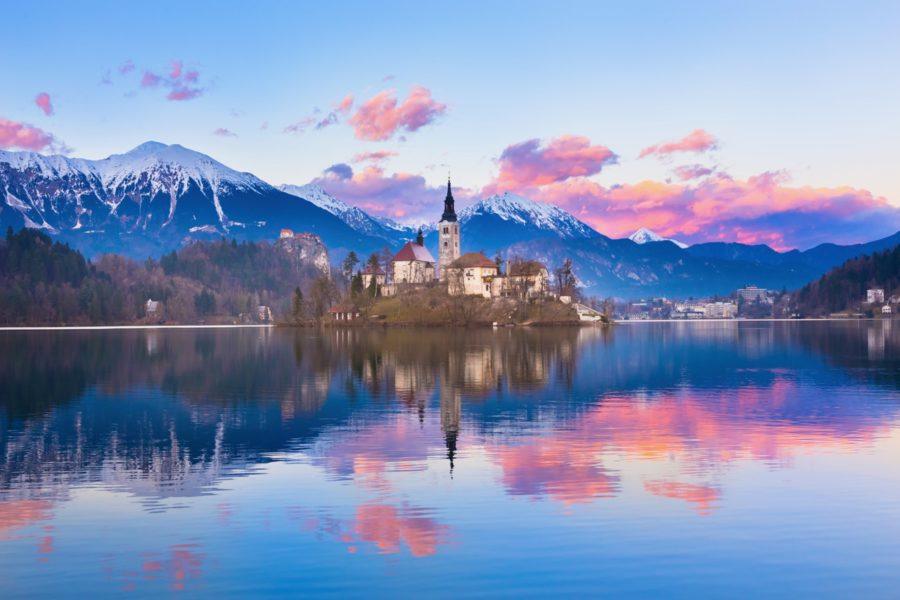 One of Slovenia's most famous sights is the stunningly beautiful Lake Bled. This Alpine lake, set in some of the most breathtaking countryside scenery you're ever likely to set your eyes on, has a mild climate making outdoor activities a must. There is something for everyone from climbing to kayaking, castles to churches, swimming to snowboarding!
Lake Zbilje (Zbiljsko Jezero)
Lake Zbilje is an artificial lake, created in 1953 near the small town of Medvode.
A children's playground and several cafes are located at the shore at this popular family destination. The lake is home to many bird species, but it is mainly known for its numerous swans. Kids love feeding them with maize, which can be bought at the Dotik café.
Sadly, the water is not suitable for swimming, but you can rent a boat, fish, or hike around the lake. Have you ever had a meal in a restaurant while being watched by a flock of swans? Well, if not, this is the place to do it.
Lake Bloke (Bloško Jezero)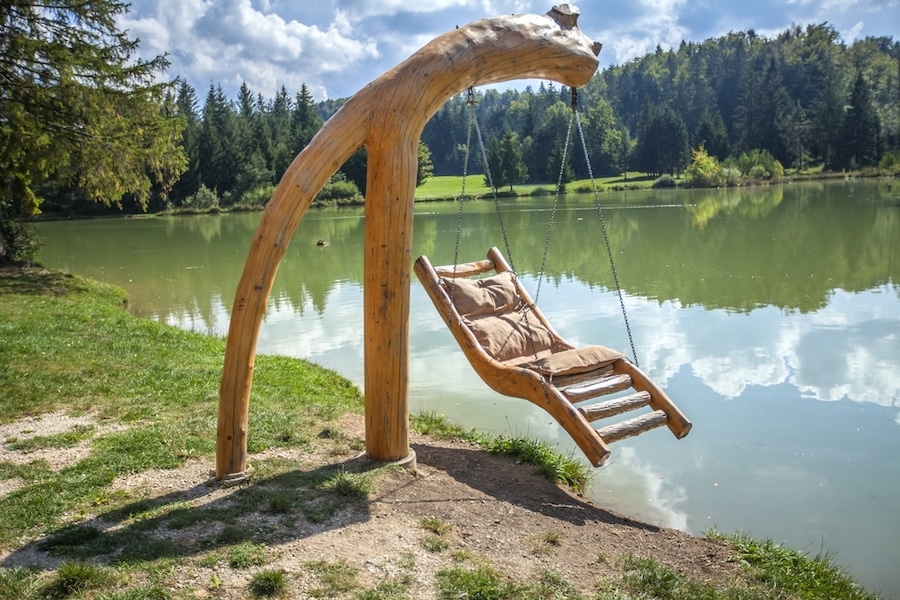 Bloke's water is perfect for swimming in the summer and ice-skating in the winter. Unlike some other Slovenian lakes, Lake Bloke is quite warm. The area of Bloke is also the cradle of Slovenian skiing.
Locals decorated its shore with entertaining handmade wooden sculptures, which include bears.
Lake Trboje (Trbojsko Jezero)
Are your kids SUP enthusiasts? Lake Trboje is a popular Stand-up paddling point located in the Gorenjska region. Since it is close to the town Kranj, it is also known by the name Kranjsko Jezero.
Lake Jasna (Jezero Jasna)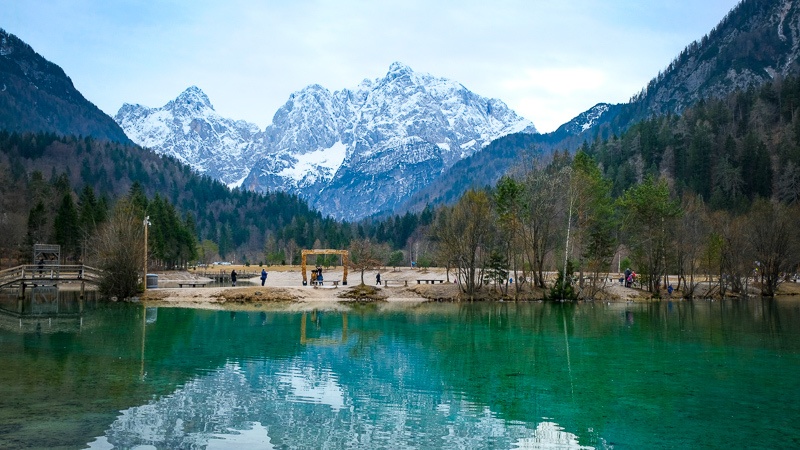 This stunning alpine lake is located two kilometers from Kranjska Gora. Lake Jasna is the name for two smaller artificial lakes. High mountain peaks provide a breathtaking view from this swimming location.
The crystal clear water looks inviting, but only the bravest dare to enter it due to cold temperatures. For those, there is a three-level diving platform.
Lake Rakitna (Rakitniško Jezero)
Lake Rakitna is popular for day trips and an excellent base for longer hikes in the area. Several cycling routes also start or pass by; the most popular one leads to Mount Krim (1107 m). If you prefer shorter walks, try a circular path from the lake, pass the vacation houses to the center of the village with a Baroque church.
Lake Podpeč (Podpeško Jezero)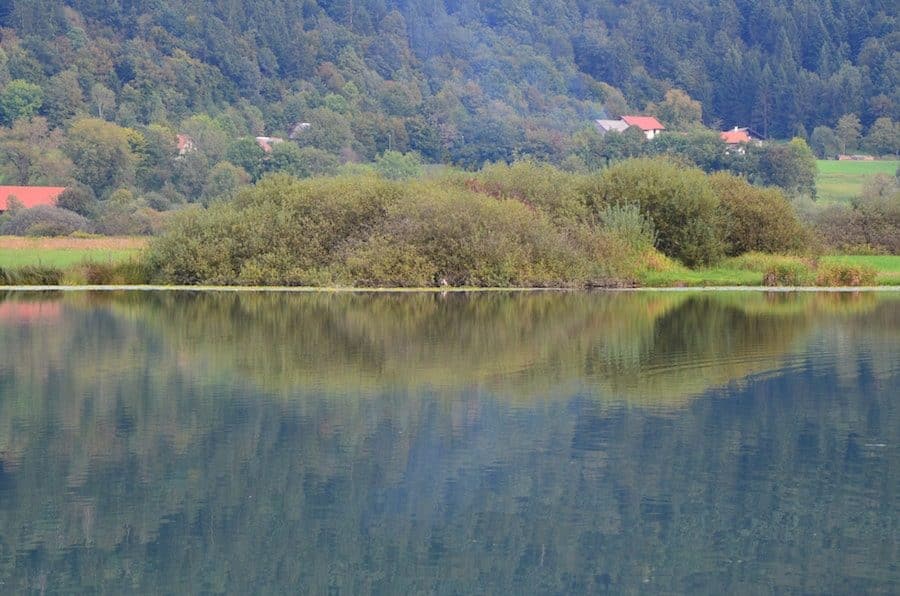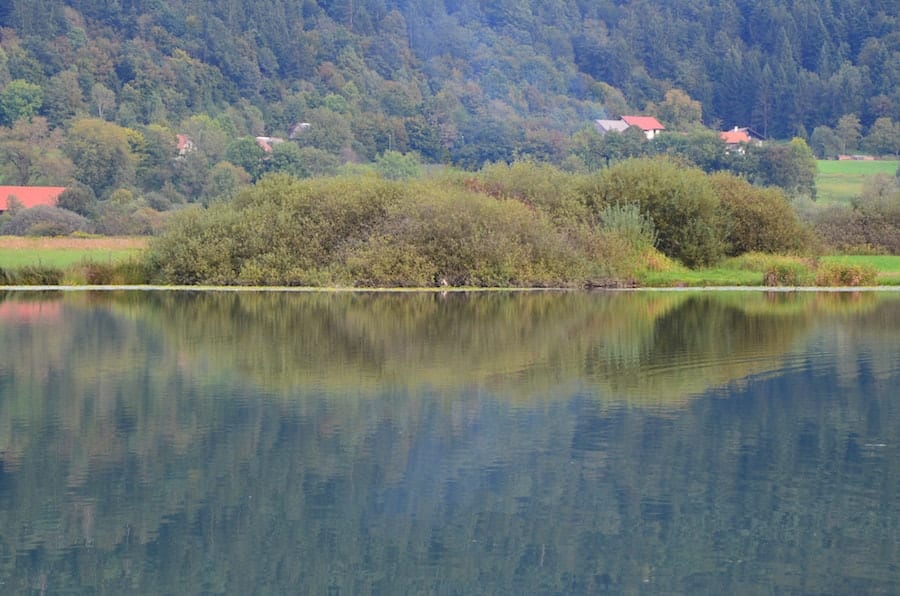 Do you prefer swimming in really deep water? Then Lake Podpeč, which is located at the UNESCO Ljubljana Marshes, which is 50 m deep, is for you.
This almost entirely round lake is small and not excessively crowded. Unlike most on our list, this lake was made by Mother Nature herself. It very rarely freezes in winter, which brings joy to winter fishing enthusiasts.
Lake Bohinj
Lake Bohinj is the largest permanent lake in Slovenia, and it also happens to be less than half an hour's car ride from Bled.
The lake is nestled between the Julian Alps and on the fringes of the only national park in Slovenia: the Triglav National Park. A glacial lake fed by, you guessed it, glaciers; the water is cold even in the warm summer months. But its large size means it's more water-sports friendly than Lake Bled.
TRAVEL COMPANIES WE USE AND TRUST
Things To Do With Kids In Slovenia: Creative/Learning Leisure
Still, wondering 'what to do in Slovenia?. Get ready to boggle the minds of your children in Slovenia.
Rakičan Castle, Rakičan
Located near Murska Sobota in the eastern region of Prekmurje, this beautiful place offers many exciting and creative workshops, language courses, summer camps, horse riding school, birthday celebrations, and vacation programs throughout the year. Fun, active, and creative holidays intended for children from 5 to 14 years old.
House Of Experiments, Ljubljana, Maribor, Koper
When the weather is dull, you can enjoy indoor science adventures. A place where learning about the laws of nature becomes exciting and intriguing. You can choose from many activities, with themes about fairytales with scientific facts, all presented in a child-friendly manner.
Aquarium Piran, Piran & Aquarium-Terrarium Maribor, Maribor
For more than 40 years, the Piran Aquarium based in Villa Piranesi invites you to discover a vivid underwater world of the Adriatic.
Aquarium-Terrarium Maribor is located in a very popular city park, which local families and tourists favor. The aquarium has 120 live species of fish in 39 large tanks, which imitates marine life or life in rivers and lakes from all over the world.
At Terrarium, you can admire more than 100 species of reptiles, insects, and the most venomous snakes in the world – perfect for that wild child of yours!
Otok Peska – Sand Island, Ljubljana
If you and the family are interested in therapeutic indoor sand play, this is a place to be. Feel the sand cascade through your fingers when making sand art with the kids.
Plus, Of Course, These Other Great Things To Do With Kids In Slovenia Deserve A Mention (And Maybe A Second Blogpost!)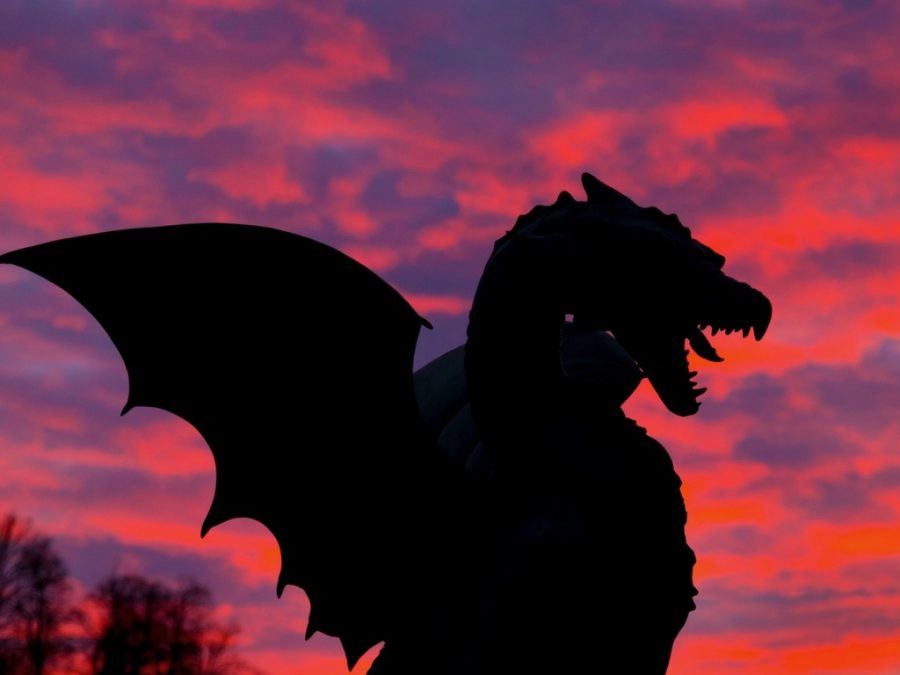 And that's not all; you'll find loads of things to do in Ljubljana and across the country with kids. Slovens are friendly and warm, and you will have no trouble finding a suitable hotel that accommodates families – in fact, there are loads of Slovenia family hotels (stay tuned) awaiting your arrival.
What else would you add to this list of things to do in Slovenia with kids?
Bonus: Slovenia For Kids Fun Facts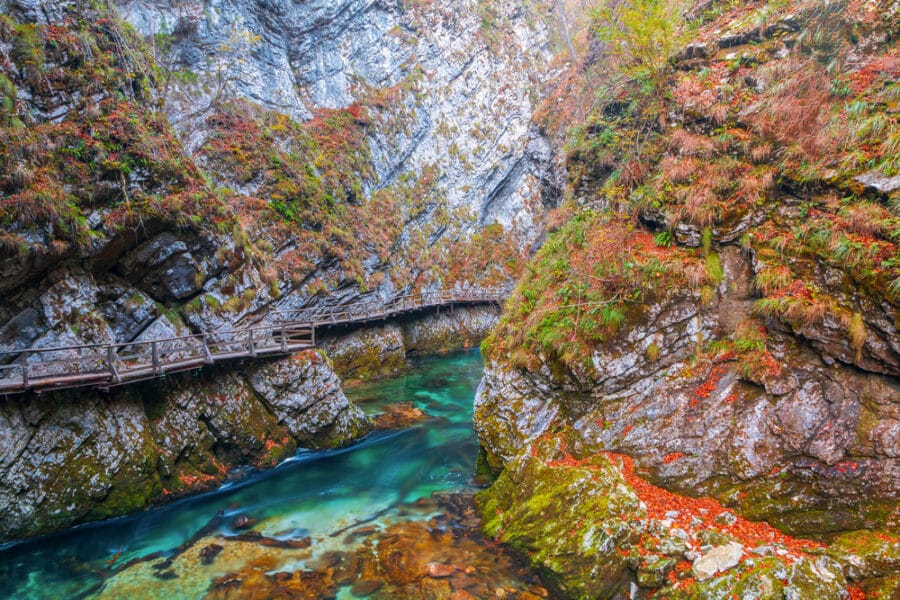 Slovenia is 7,820 square miles big.
Slovenian food is strongly influenced by that of neighbors, Austria, Italy, and Hungary.
The official language of Slovenia is Slovene.
People in Slovenia live to an average age of 76.
MORE SLOVENIA TRAVEL BLOGS