Some posts contain compensated links. Please read this disclaimer for more info.
Want The Best Sand Free Beach Towel? Get A Tesalate For Your Next Sandy Beach Day
Going to the beach isn't just about heading out for a good time, it's a fashion opportunity, it's an Insta-worthy shot to be taken, and all of that means you need the right accessories to make the day as glittering as possible. Oh, and if you have something to help with all that unwanted, and can I say,*ahem* annoying sand, that would be good too right?
I found the best sand free beach towel for you! Read on for all the nitty gritty (or, rather lack thereof).
When you're heading out for a day at the beach, you'll be needing swimwear; you also need sunglasses, you need a funky bag to carry it all in, and to help you stay looking good (and sand free) you need this anti-sand beach towel from Tesalate.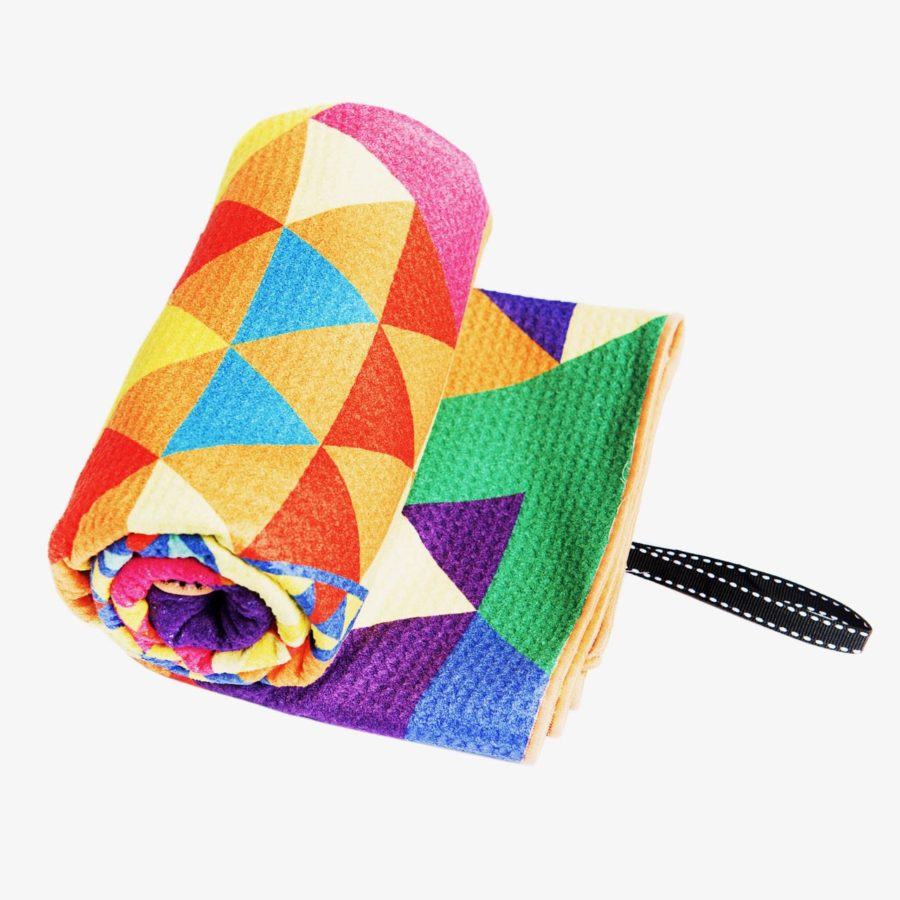 Gone are the days of boring white towels which became ten times heavier after soaking up all that sea water, and hello to the days of fashionable prints and super-lightweight designs. This one wraps up to the size of a water bottle and can be stuffed into the bottom of your day bag or suitcase. It measures 160cmx80cm (63×31 inches).
If you're someone who loves to shine on the beach, but you want practicality thrown in at the same time, Tesalate's wide range of funky beach towels are indeed for you. I love mine. The beach towel is versatile to boot!
I got two matching towels that we've been using side-by-side making a sand free beach mat. Plus, the towel is so light and easy to wrap, that you can use it to wrap up and dry your hair, while still looking cute.
An Australian brand, Tesalate (who ship worldwide) have made these good looking towels in countless designs, and all with rather exotic names, such as Leaf Me Alone, Cosmic Dream, If The Toucan-Can, High Tea With Buddha, and The Rio Carnival. The list goes on, and the designs get more colorful and intricate as you go down the list.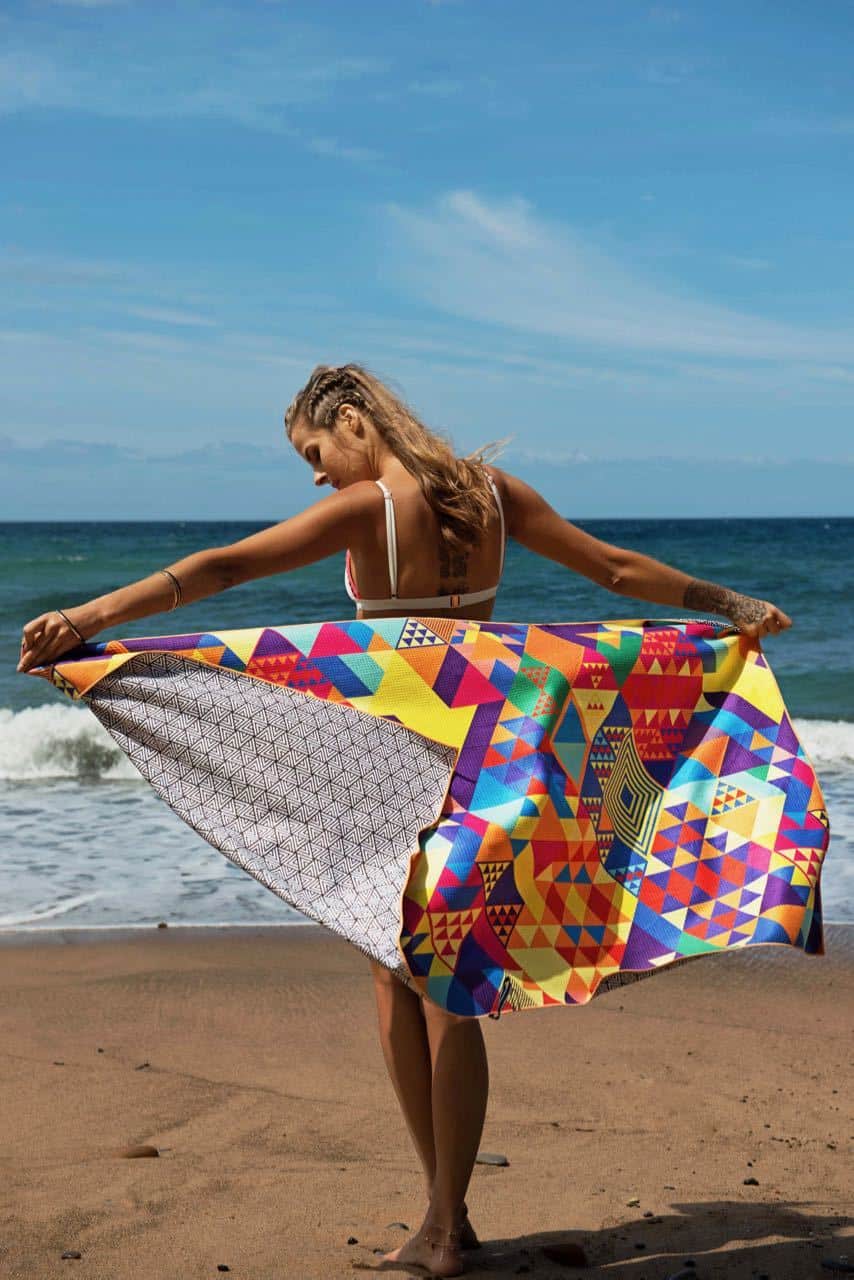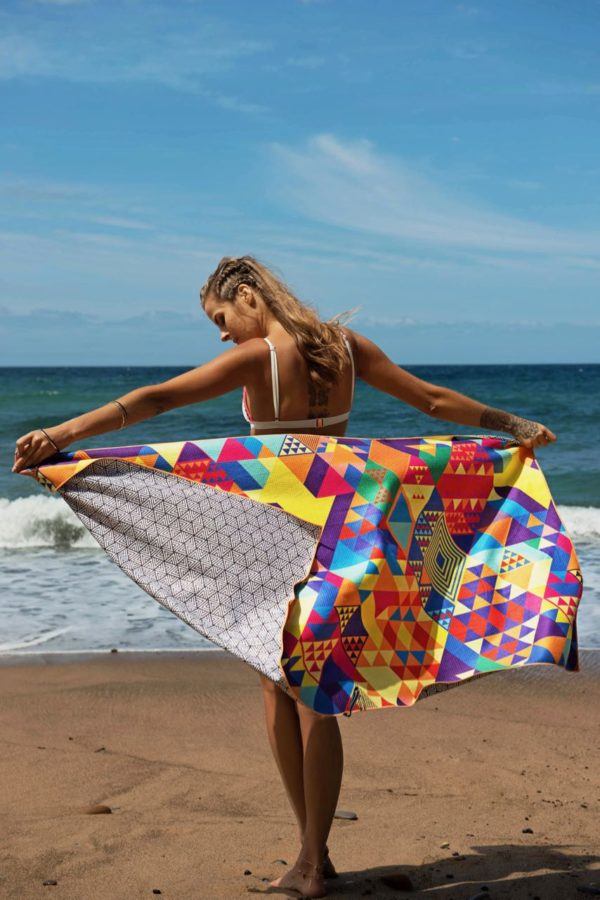 Ideal for both men or women, the print is on both sides of the towel, and there is a handy hook, so you can hang up your towel when you're done for the day. You'll probably struggle to find another beach towel with a design so colorful, quirky, and fun, as the wide range that Tesalate have on offer. Look for yourself right here.
At 49 Euros (free shipping), the price may catch you by surprise, but let me tell you, it's worth it. I mean how many beach days have been ruined for you by sand?
The thing which sets these towels apart from others is the material they're made of. If you've ever been to the beach (of course you have), then you'll know that sand and water are a rather heady mix to get rid of at the end of the day. Annoying even.
Tesalate's towels are made of an AbsorbLite™ material, which his 80% microfibre and polyester, and 20% polyamide. That might not sound so interesting – but it is – as it basically means that the towel is super-lightweight, rolling up quite small to fit into the smallest of beach bags, but it is also very, very absorbent and dries in half the time of a regular towel. And trust me it does dry fast. With two small kids, these towels dried up fast, and the towels were dry and ready for the next dip in just 20 mins of being in the sun.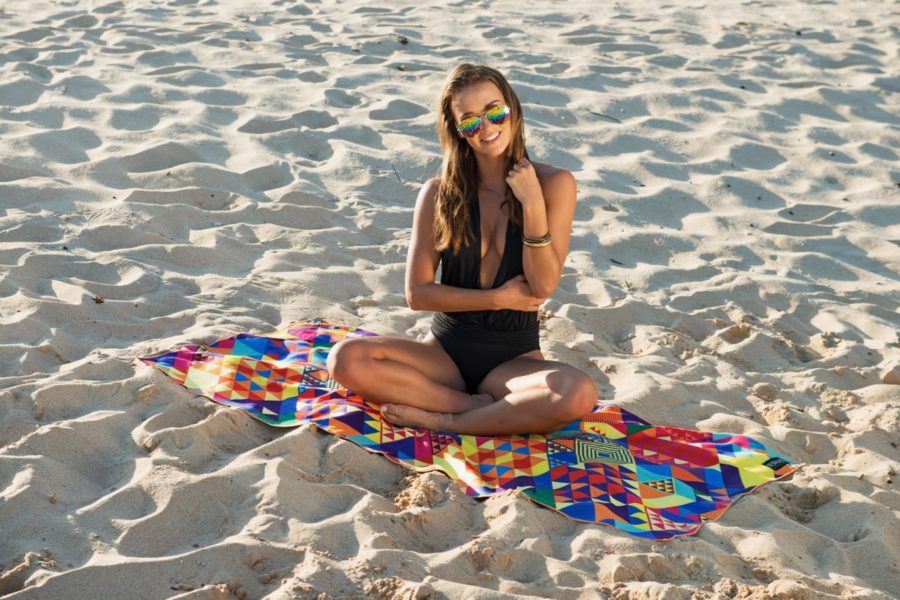 The other plus point? You're not going to have to deal with sand sticking to your wet towel, as the material basically means it brushes and slips off without clinging. A massive bonus with kids who like to build sandcastles (as mine do!)
When you're done, just throw it in the washing machine and hang it out to dry, or tumble dry it on a low temperature. It'll be ready to use again for your next beach day.
Overall, these Tesalate towels are great value for money, high in performance, and they really look the part too. Whether you're heading to a yoga class, the local pool or you're venturing off to the beach as part of your next tropical getaway, one of these towels will undoubtedly make you stand out in a crowd, and be Insta-ready in a second.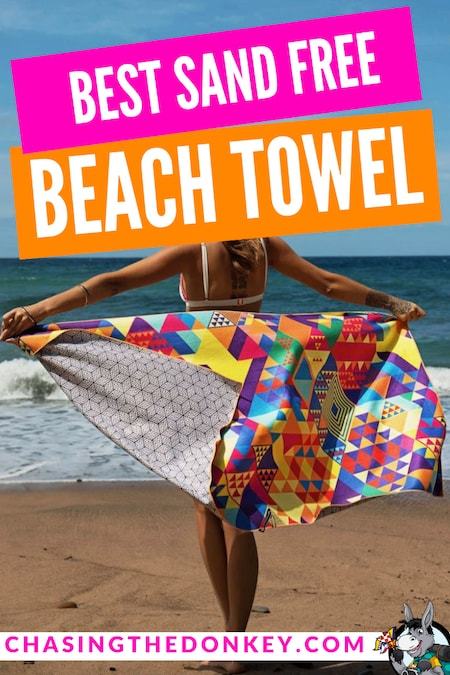 Share