Here are some ideas on what to do on holidays in Greece as written by a local!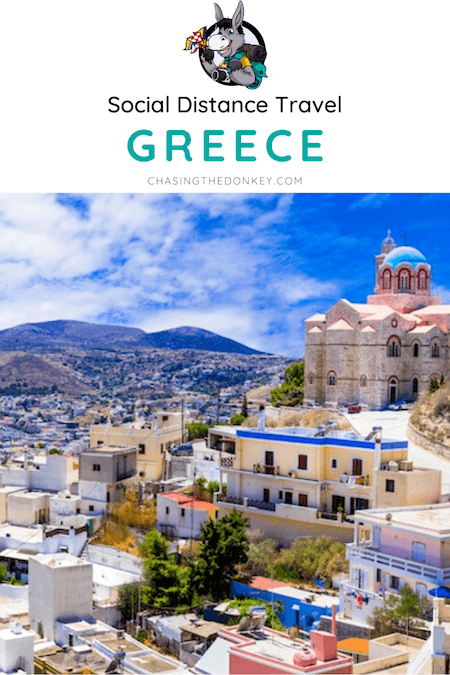 The next Greece tourist season will definitely be an odd one. It will find us trying to keep up with safety measures for social distancing, which will undoubtedly mean less hanging out in crowded places such as bars, restaurants, or discos and choosing more isolated kinds of holidays. However, that does not directly imply not having fun.
These social distancing measures can be a perfect opportunity to enjoy some quality time just with the family, truly relax, and come back home with renewed energy to face the rest of this already nerve-wracking year.
In this article, you will be able to find some original ideas for activities you can enjoy even when you need to keep a social distance. It will make it easier for you to avoid the crowds and still have a fantastic holiday in Greece.
Book A Private Tour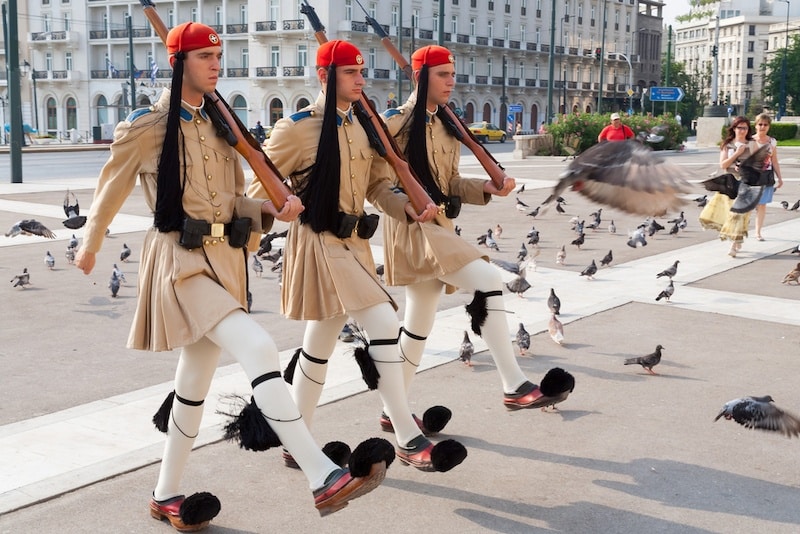 Although they might sound exclusive and often expensive, many affordable private tours allow you to approach the local culture, the landscape, and even cultural traditions. In most Greek cities, there are private walking tours that easily accommodate couples or family groups.
This way, you can be certain to avoid overpopulated spaces and can even ask your guide to craft the experience around what really interests you and your tour mates.
Among the different kinds of tours available, unique and more social distancing-friendly tours include photographic tours, food tours, winery visits, mountain safaris, and private boat rides with lunch included.
TRAVEL COMPANIES WE USE AND TRUST
Attend A Cooking Class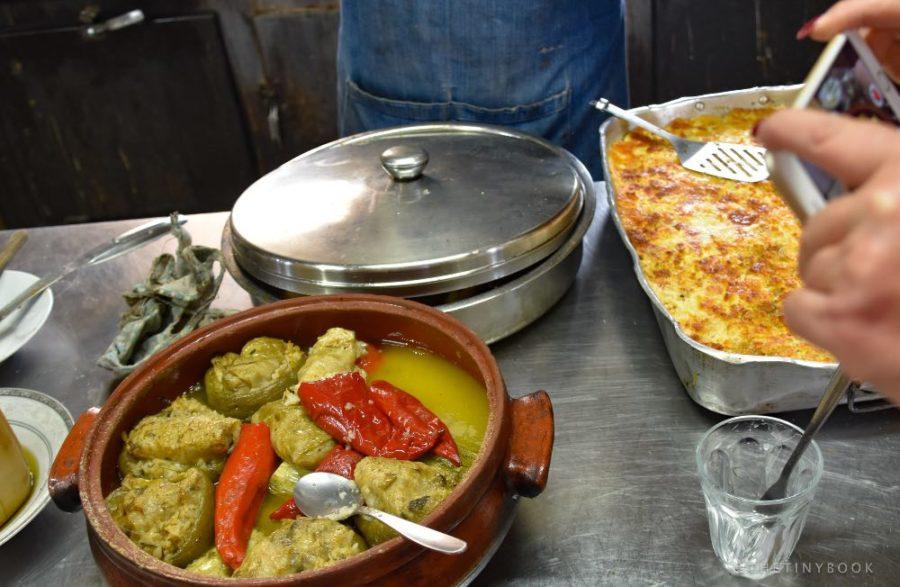 There's no better way to learn about local culture than to have first-hand experience at their cuisine. More than just sitting at a restaurant and wondering how to recreate a dish once you're back home, why not try a private cooking class to learn more about the local gastronomy.
Cooking classes are really fun and are often limited to small groups. You will enjoy discovering the cooking habits and traditions of the mouthwatering Greek cuisine, and you'll also be able to surprise your friends and family with a delicious Greek dish once you're back home.
Hire A Boat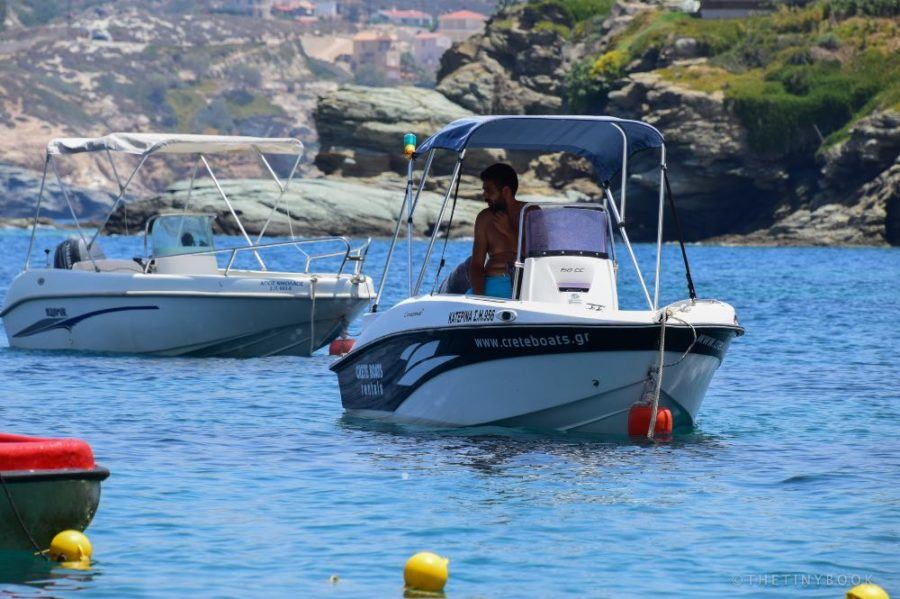 Greece is a unique country when it comes to seaside landscapes, amazing solitary beaches, and nature. And hiring a boat is a great way to enjoy all of these features.
You can choose a ride that allows you and your family to spend a whole day on a small island or at an inaccessible beach, or you can also choose a fishing day experience. It's also quite common on several Greek beaches to rent a small boat and try the experience of being a captain for a day. With some companies, you don't need to have a special sailing license to rent a boat for a couple of hours.
Or, if you don't want to hire a boat and would instead take a ferry to get to the best Greek islands, you can book your ferry tickets ahead of time.
Go Kayaking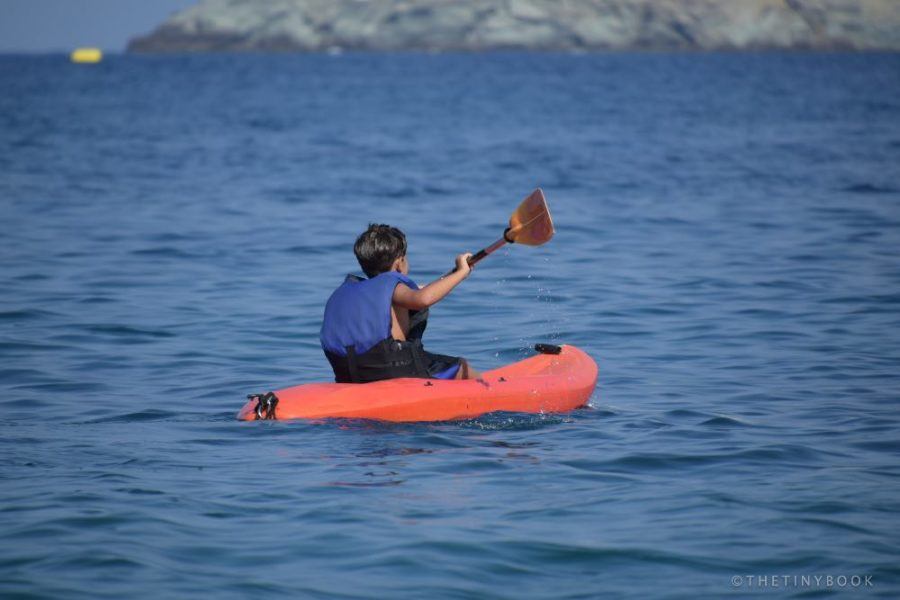 Combine sport and total isolation along the endless blue coast of the Greek islands. Renting a kayak to explore the sea will guarantee some time on your own among the soothing waves of the Aegean.
There are kayak renting facilities on several Greek beaches, all over the islands, and on the mainland coast.
Try Stand Up Paddle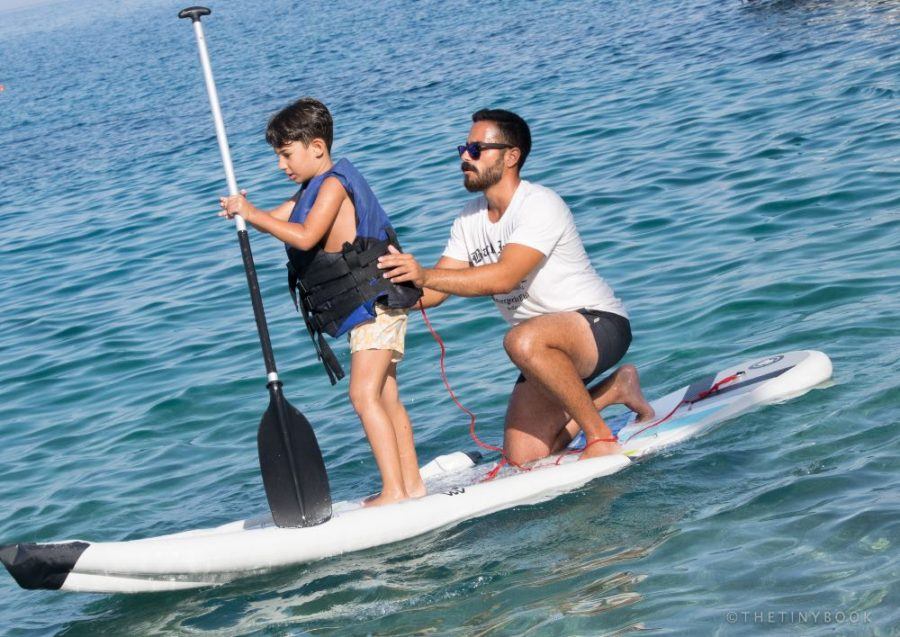 Also known as SUP, Stand Up Paddle is a water sport that's increasing popularity all over Greece. SUP is not only great fun to practice for all the members of the family, but it's also relatively inexpensive.
Small children are often provided lifejackets, and they have a safety system that attaches their body to the paddleboard, so even small kids can take advantage of this activity.
Choose The Perfect Mountain Sport
Not everyone is aware of the fact that Greece boasts one of the most beautiful mountain landscapes in the world. As a matter of fact, it often comes as a surprise to many travelers when they discover that not everything is about seaside activities in Greece.
Mountain sports are an ideal activity to take up if you're looking for some isolation. Outdoor activities in the mountains include simple walking or hiking through green valleys and gorges, suitable for people with less experience and more demanding sports such as mountain biking, trekking, and climbing for those who want to try their skills at more extreme sports.
Enjoy Early Morning Walks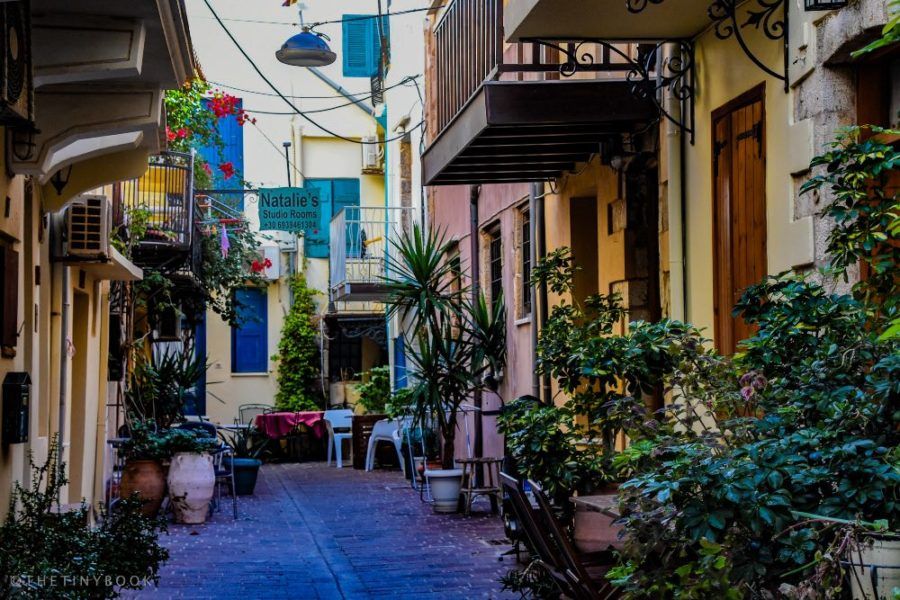 Getting up early in the morning is another smart move to avoid the crowds. Go for an early walk to discover the village or city you chose to spend your holidays in. Fill up your music device with your favorite tunes and go for a brisk walk or even a jogging session at the beach if you also want to exercise.
Kick-starting your day early will make you feel healthier, and it will boost your humor and energy. As a plus, it will also make you feel tired earlier in the evening, ensuring a good night's sleep and encouraging getting back home early, which is an excellent method to skip the temptation of spending time in a club or bar with dozens of other people.
Rent A Car And Drive Around
Car rental can be the perfect solution if you want to avoid crowded buses or even trains. Renting a car and having the correct map or GPS device to tour Greece will allow you to stop in beautiful lonely places off the beaten track.
You will be able to explore hidden villages, mountain retreats, deserted beaches, and discover Greece's unique and spectacular landscape, both in the mainland and on the Greek islands.
Stay In A Small Hotel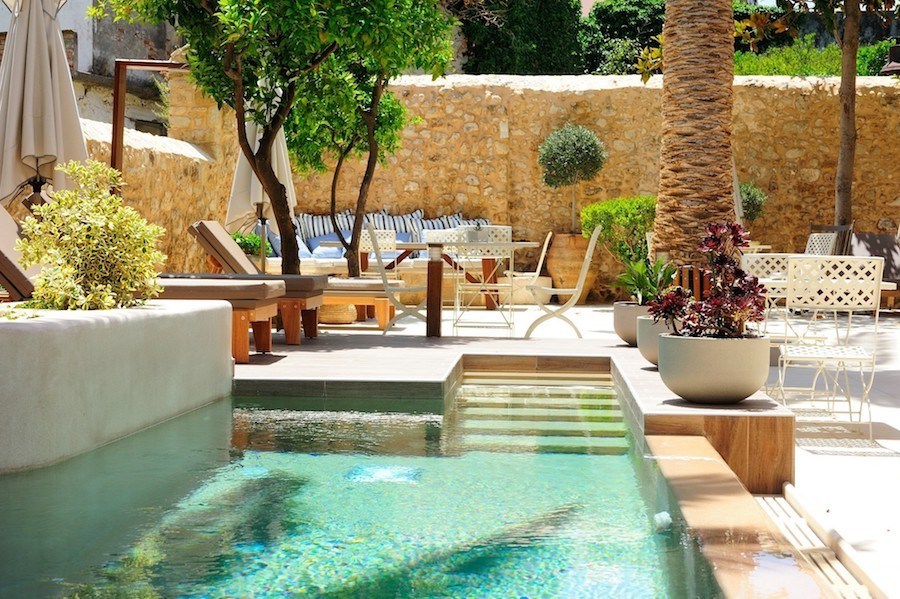 Greece is full of small, delicious hotels, many of them run by families, with just a few rooms. This is a perfect solution to find accommodation without going for a massive all-inclusive resort.
This season, it will be a smart move to choose to stay in a boutique hotel. In some cases, it will also be possible to take advantage of the personalized services and activities these small structures offer, including massages, spas, and one-to-one personal training or yoga classes.
There are several hotels in the country with just a few rooms that are perfect for a more isolated holiday. Otherwise, you can also take advantage of home rental platforms to have a house or an apartment just for you and your own family.
Rent A House With A Pool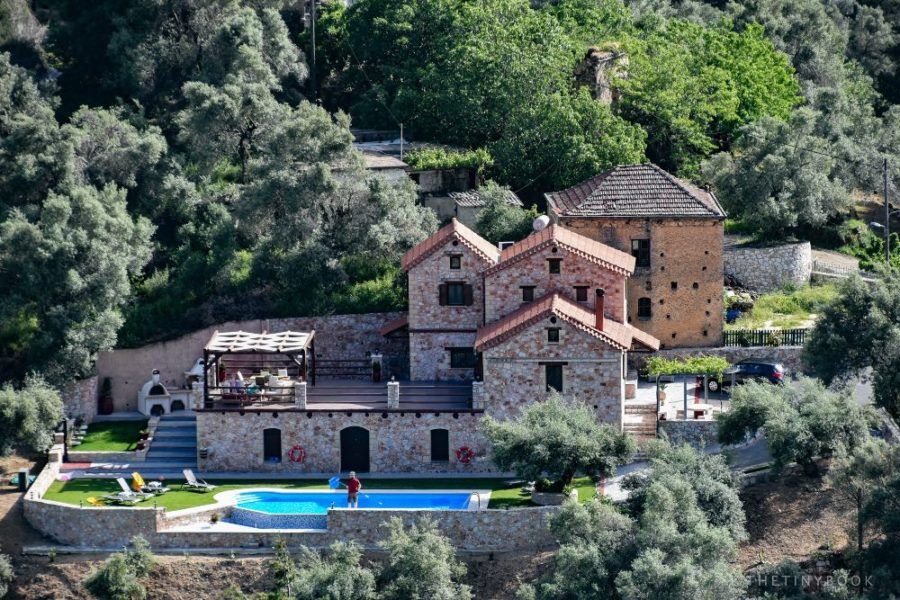 Although it might sound a bit on the expensive side, there's nothing like renting a villa with a pool if you feel it could be somewhat impossible for you to do without a hotel pool. Even though Greece has one of the most stunning collections of beaches globally, many people prefer the safe environment of a pool for their summer dose of swimming.
If you belong to that group, renting a house with a lovely swimming pool is a great idea to effectively isolate yourself from the crowds. Besides, knowing that you're sharing the pool just with the members of your own family represents unbeatable peace of mind.
Don't Forget The Beach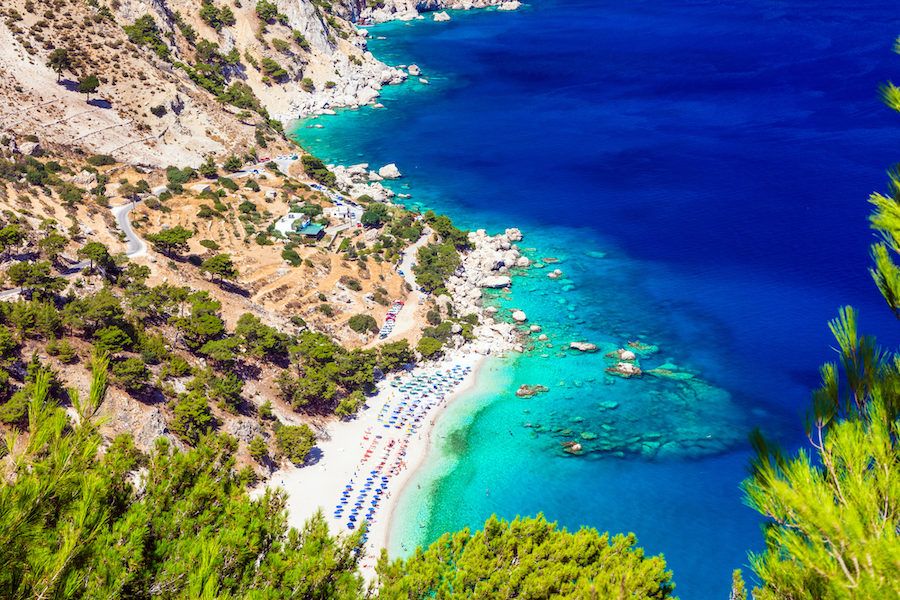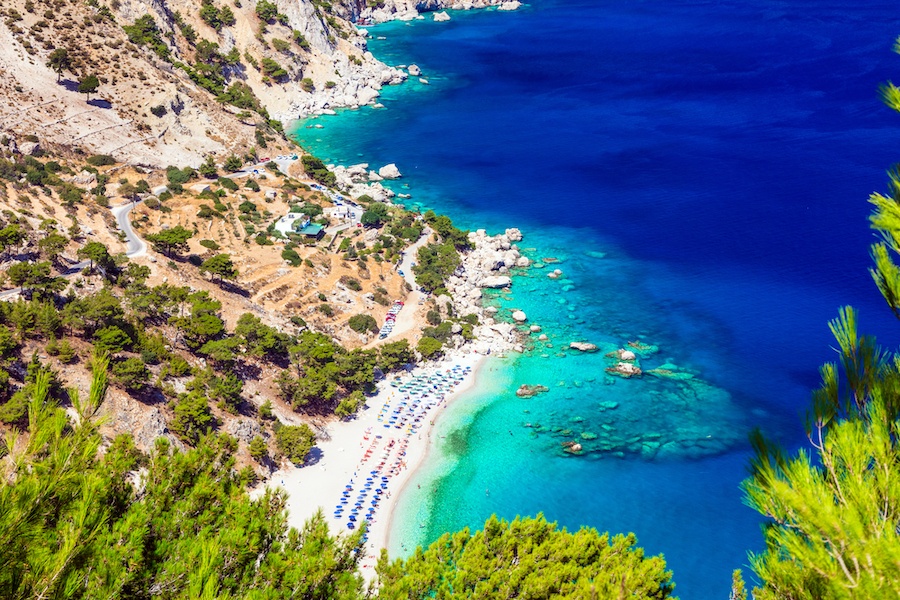 It will still be possible to enjoy swimming and sunbathing, but you should do it in a wiser way to avoid crowds. Keeping the proper distance and doing whatever it takes to protect yourself and others is the most important rule you need to follow.
First of all, this year you will need to be particularly careful when choosing when to go to the beach. Getting to the beach quite early in the morning as well as a few minutes before sunset will not only keep you guarded from the hottest hours of the day when you can easily get sunburned. This will undoubtedly guarantee less populated spaces and more room for you to sit on the sand.
There are endless ways to still enjoy a holiday in Greece without getting anywhere close to crowds. You just need to use your imagination and put these ideas into practice.
Just follow these simple suggestions and get ready to experience a different, but still perfect, holiday in Greece.