Some posts contain compensated links. Please read this disclaimer for more info.
Private Soparnik Cooking Experiences (Vegan-Friendly) – Preparing A 600-Year-Old Dish
This post covers three different private soparnik cooking experiences you can book, as well as a detailed history of the Poljica region, located above Omiš in Central Dalmatia.
This post was written by Senka Vlahovic, a travel agent from the Omiš area. You can connect with her via her site Boho Travel Art – and tell her we sent you. The photos are shared by Samir Kurtagic.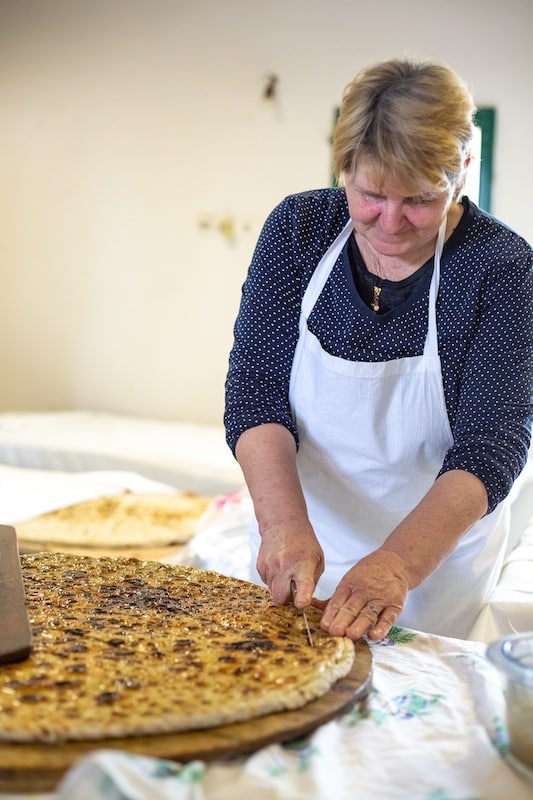 Coronavirus or not, getting to know this part of Central Dalmatia is always better to experience in a small, private group away from big crowded groups. The region of Poljica is a historical-geographic region located in the Inland Dalmatia, hidden between mountains and hills above the town of Omiš and towards the city of Split.
Before I tell you more about the soparnik dish and the experiences we offer, I would love to tell you about Poljica first, because I think it is important that you know more about the background of soparnik – so you can better understand and feel the story from this part of Croatia – let me explain more about this parts & the local traditions
So, here it goes the story of Poljica.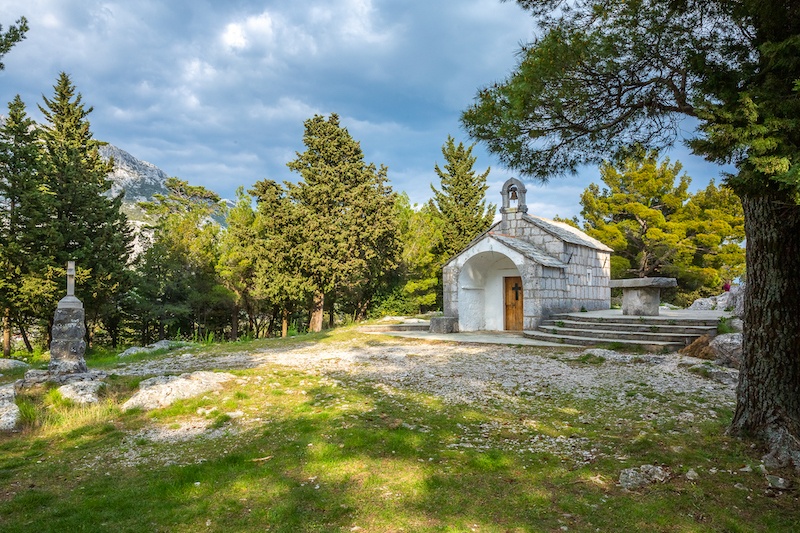 The Poljica region includes a group of villages, situated not that far from the seaside – but far enough to give you the feeling of peace and tranquillity.
Today's geographical region once was known as the Principality of Poljica with 12 villages that covered 250 km2 of territory, bounded by the natural borders of the rivers Cetina and Žrnovnica, Mosor mountain and the Adriatic sea. It was a self-governed administrative area that existed from the 13th century until the beginning of the 19th century.
This old principality had quite developed democracy and social structure in its own time. It was run by the people of Poljica and led by the great duke. The great duke of Poljica has been elected by people of Poljica each year on St. George's Day in the village of Gata.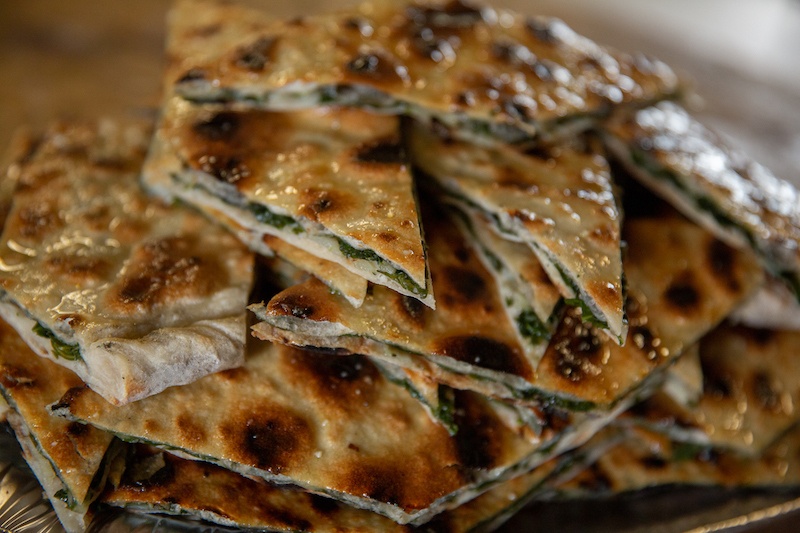 The Poljica Statute is one of the oldest written laws in Croatia, the oldest preserved origin is written in the 15th century and is proof of how much ahead of their time they were.
People of Poljica were hardworking people, rich in spirit and poor in karst land in which every piece of fertile soil, no matter how small it was, had to be cultivated. They were farmers who grew mostly grains, then legumes, vegetables and raised cattle, most often sheep.
And it is no wonder that emphasis in the traditional Poljica cuisine was on dishes made of flour combined with foods such as cheese, eggs, onions, garlic, butter, dried figs, and raisins.
The full story of Poljica and its history can be discovered in the Historical Museum of Poljica in Gata village some 7 km away from Omiš.
So, comes the story of soparnik.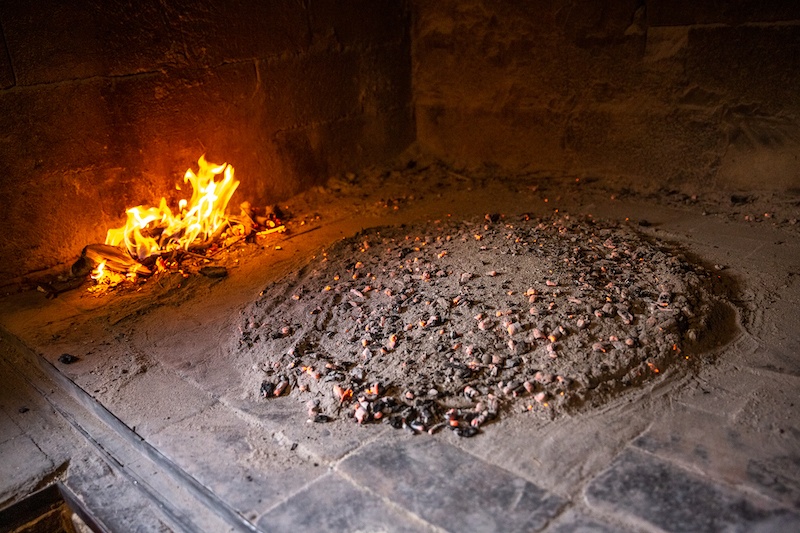 Soparmik is a local dish made with very few ingredients, including flour and chard. As Poljica is divided into Lower, Upper and Middle Poljica, soparnik is also known as "zeljanik" or "ujanik" in some parts of the region.
In some villages, raisins are added to the chard, in other villages soparnik is topped with chopped walnuts. Personally, my favorite is the simplest way with no additions.
The recipe of soparnik dates back to the 16th century. It has EU protection status and is issued with an EU geographical origin label.
I came from Slavonia to Central Dalmatia, the town of Omiš, some 20 years ago. Slavonian cuisine is different from Dalmatian as it is typically continental with Slavic roots and Hungarian, Austrian, and Turkish influences.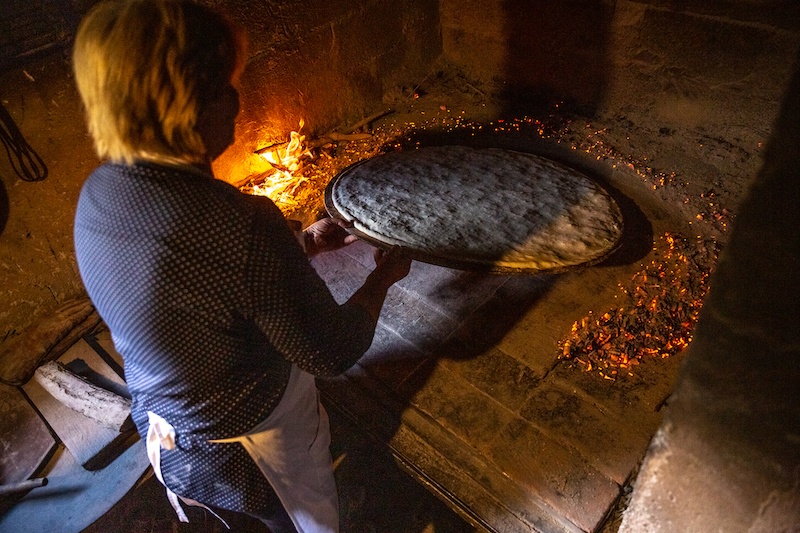 On the other hand, Dalmatian cuisine is Mediterranean, you know, a lot of olive oil, sea fish and other marine animals, boiled greeneries, potatoes, and garlic.
But, from all the sea delicacies I found in Omiš, I was swept away by this simple dish from Inland Omiš.
It is a simple dish as it is made of dough, chard, onion, garlic, and olive oil, but the way of baking it makes it so special as traditional soparnik has to be baked on open-hearth fireplace called komin, directly under ember and hot ashes.
There are several ways to experience and learn more about these parts of Central Dalmatia as it is full of stories and legends and interesting history.
Tour Choices To Experience Soparnik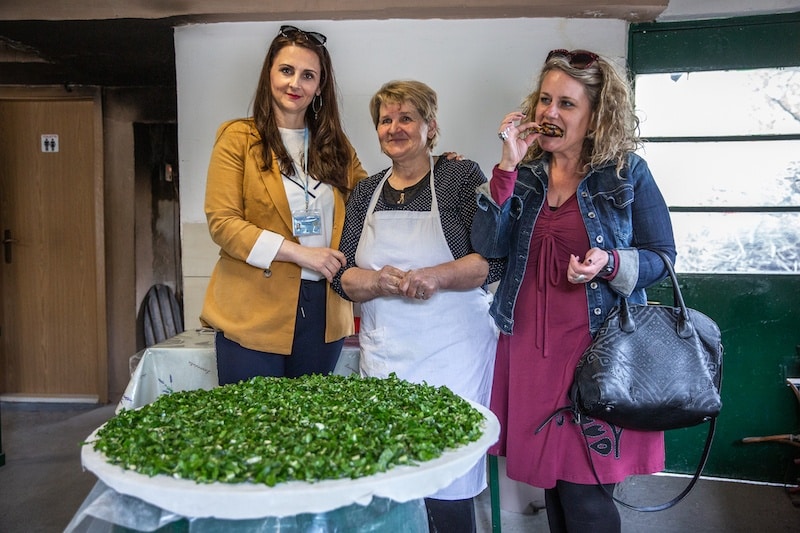 Guided Historical Museum Of Poljica Tour & A Soparnik Tasting
This tour takes place in the village of Gata where you will be introduced to the interesting facts from the local history and served with few slices of soparnik afterward.
Price: 250 kunas per person in groups of 2 to 8 people
Soparnik Cooking Class
This unique cooking class & presentation show you how to prepare soparnik . It is led by Mrs. Ivanka Radmilo at her OPG in Gata with the guidance of her daughter Nikolina who is also a professional tourist guide Poljica.
The soparnik cooking class includes a welcome drink, Ivanka's presentation of preparing soparnik, Nikolina's guidance, sampling soparnik, and a glass of Dalmatian red wine (or juice if you prefer).
Price: 300 kunas per person in groups of 2 to 8 people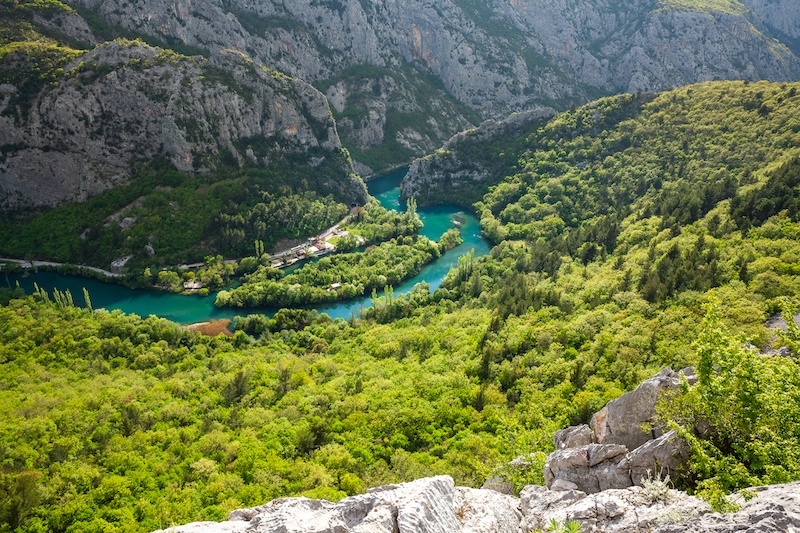 Optional extras
There are several other options, like a hands-on soparnik cooking class, in the case you'd like to learn how to make it yourself or Poljica sightseeing tour. The sightseeing tour includes visiting traditional stone villages and being taken to unforgettable viewpoints.
The extra sightseeing options are great for photo lovers as the viewpoints offer a view on the canyon of the Cetina river, the surrounding hills, the Adriatic Sea, and the Island of Brač.
Everything can be organized to suit your needs, is done in private surroundings, without other groups and of course, no crowds!
or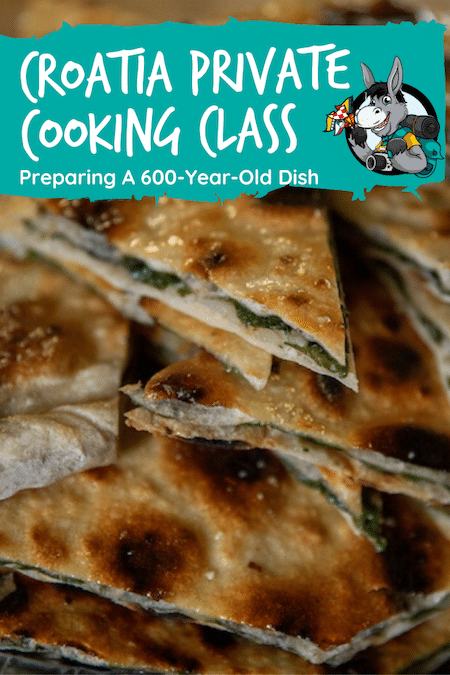 If you found this article useful be sure to show it some love!
More Ways To Discover Croatia With Social-Distancing
Share