Here is the ultimate rent a car Saranda guide. My post also covers Albania driving tips to make getting around Albania easier & safer.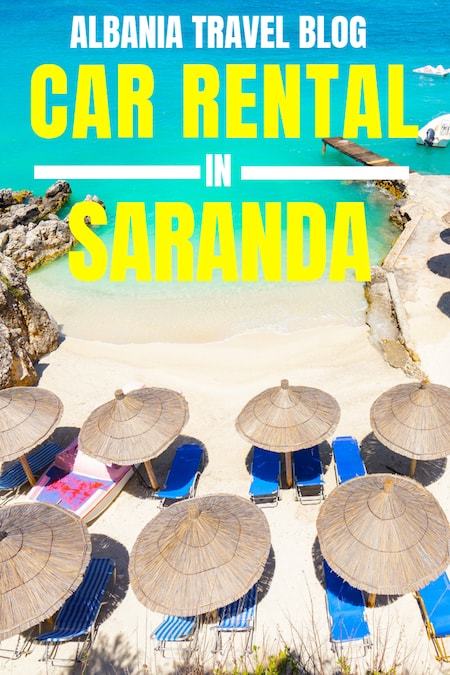 The Albanian Riviera is growing in popularity, and if you hit Google and check images of its premier tourist resort, Saranda, you'll instantly see why.
Clear seas, white sand, and beautiful olive groves await you as you travel down the coast. It's idyllic and one of the best places to head in summer if you want a chilled-out, authentic break, especially with all the delightful and unique hotels dotting the Albanian Riviera.
Lapped by the warm waters of the Ionian Sea, Saranda is famous for its huge bay, in the shape of a horseshoe, and its long, sweeping promenade. Not far from the center of town, you will find the ruins of a synagogue dating back to the 5th century and a Christian basilica.
If you gaze above the hill over the center of Saranda, you'll see Lekuresi Castle, dating back to the 16th century. Saranda is a fantastic mix of beauty and nature.
The best way to see everything Saranda and its neighboring small villages have to offer is by looking into Saranda car hire and learning about Albania driving laws.
Exploring this way gives you the freedom to see what you want to see, for as long as you want to see it, whenever you want to go. You don't have to adhere to tour times and can stay as long as you want! Of course, you'll need to consider what to know when renting a car to ensure you get the best deals.
Luckily for you, we'll talk about everything Albania car rental-related and give you the best car rental tips along the way.
Hiring a car means you can venture further than just Saranda and head to the capital, Tirana! Albania has a range of different types of landscapes as you travel around so that you can check out mountain scenery, forests, lakes, and of course, those stunning beaches during the warmest summer months.
TRAVEL COMPANIES WE USE AND TRUST
Things You Should Know When Renting A Car In Saranda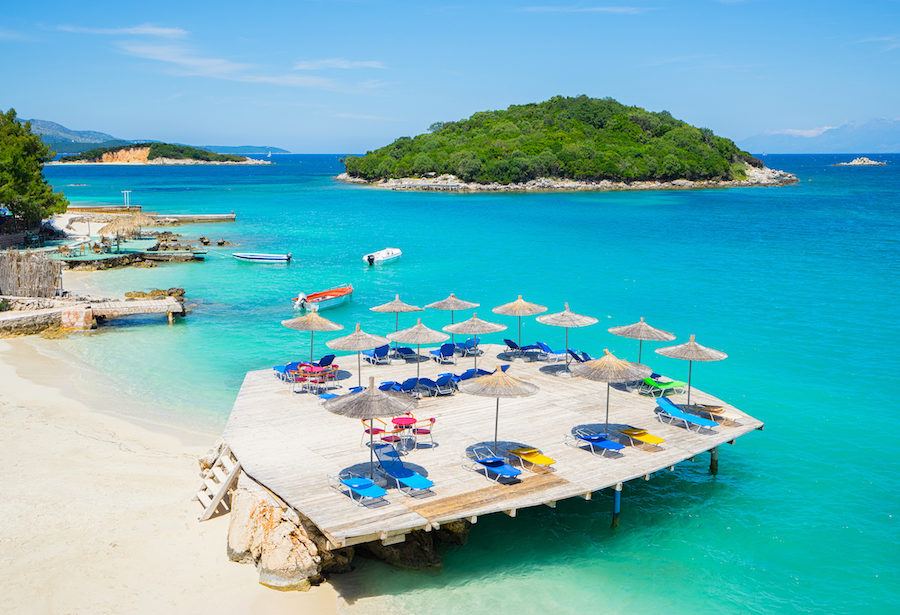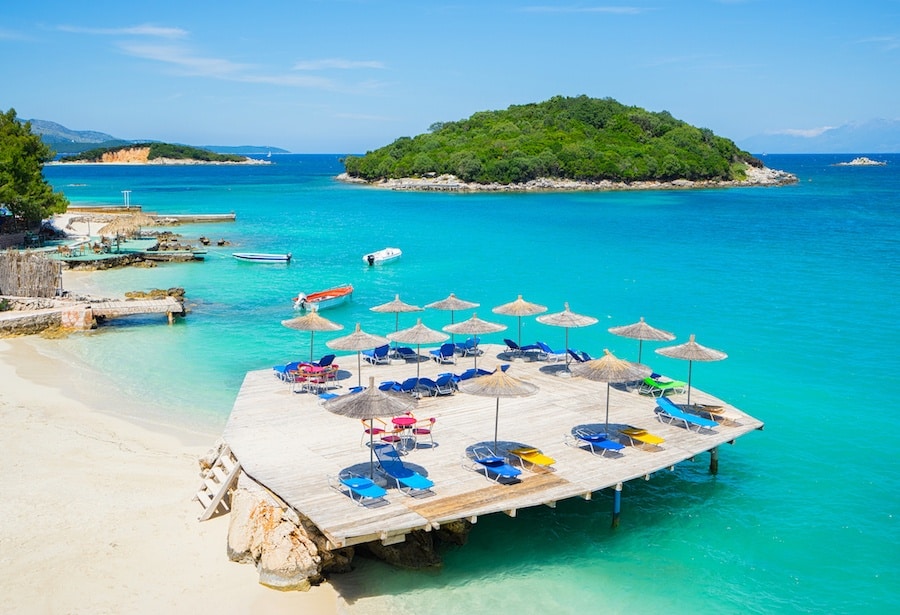 Every country in the world has slightly different rules of the road and regulations for renting a vehicle. Whether you're looking at budget car rental in Albania or elsewhere, you must check ahead of time regarding any slight anomalies.
As with any country, Albania has strict rules on licenses and the things you need to carry with you when hiring a car and traveling around. For instance, if you're wondering about the answer to "Can you drive in Albania without a license" – the answer is no! We'll cover that in a little more detail shortly.
It's also important to remember that driving rules change periodically, too, in line with events that occur or changes to legislation. Keep up to date with the important laws you need to follow, but the best car rental companies will be able to advise you should you have any problems or issues you need to find out about before you set off.
When Looking At Car Hire In Saranda, You Have Many Options In Terms Of Companies, So Shopping Around Is Important.
To drive in Albania, you need to be 18 years old; however, to rent a car, you need to be 21 years of age. If you are under 25 years, some car rental Albania companies may charge you a 'young driver surcharge,' which will drive up the cost of your rental rate. Again, shop around to find out which top car hire companies charge this and which don't.
In general, to hire a car in Albania, you will need the following:
To be 21 years of age
To hold a full and valid driving license from your country of origin, plus an accompanying passport.
An International Driving Permit
Rental Companies Serving Saranda

The following top car rental companies currently serve Saranda:
Euro Travel And Tours Saranda
Enterprise Rent a Car
Saranda Holiday Rent a Car
Eurocar Rentals
Budget Rent a Car
Sipa Tours, Rent a Car
Hertz Rent a Car
Surprise Car Rental
Green Motion
Sunnycars
Addcar Rentals
Alamo
Avis
National
Sixt
Sicily by Car
Oryx Car Rental
As you can see, within that list, here are some large international and European top rent-a-car company choices, i.e., recognizable names and some more local choices, which could work out to be cheap car hire Saranda options for you. It's about shopping around and asking the right questions.
The best car rental company for you comes down to a personal decision, depending on your needs, budget, type of car you need, and age.
For instance, Oryx Car Rental Albania will be able to offer you several different rates on different vehicles. Still, perhaps Sixt Albania has a deal on your dates, so doing your research could save you a tonne of travel cash!
Car Rental Saranda Tips
Besides finding a cheap car hire in Saranda, you also need to know about the hidden extras and tips that might be useful during your visit.
Always Book Early
During the summer months, you'll find it harder to access cheap car rental Albania prices because Saranda is a tourist resort, and the summer months are when most visitors head to this destination.
When looking to rent a car in Saranda, you need to book ahead of your visit, especially between June and mid-September in particular. You may be able to find cheap, last-minute deals during the winter months, but this isn't guaranteed, and availability might not be as wide as if you book online before you get there.
The best car rental companies usually offer a wide range of vehicles; to choose the type of vehicle you need, it's best to think about it early on.
Check Out A Few Companies First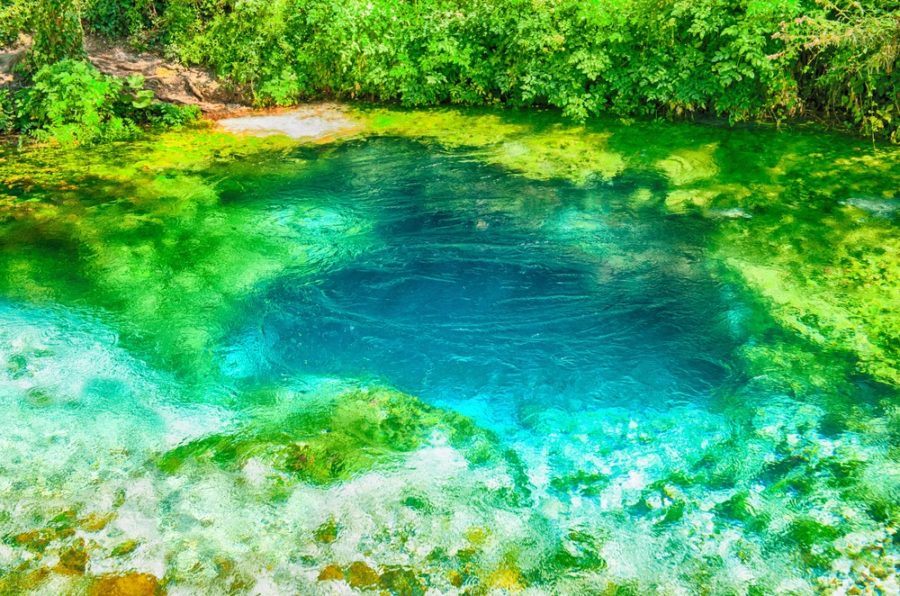 The best car rental company for you should fit your budget and, ideally, come in cheaper than you expected. You can find these deals by shopping around. For instance, Oryx Rent a Car Saranda might have an agreement on one particular weekend, which means your car hire comes up much cheaper than another big name – if you don't shop around, how are you supposed to know?
Remember that some countries will charge you extra for being under 25 years of age, but not all do. Shopping around will give you that information, and you can choose the best car rental company for your budget.
Always Ask About Insurance
You need insurance when you hire a car, just in case. We hope nothing goes wrong, but the mandatory types of insurance you need with your vehicle are fire and third-party liability insurance. Check with your car hire company that these are included.
If you want to add other types of insurance cover, e.g., collision or theft, that is your personal choice and will cost you extra.
Always carry the car hire paperwork and insurance details with you, with your license and passport, whenever you drive.
Driving Outside of Saranda And One Way Rentals
You may hire a car in Saranda and use it to take you to the airport in Tirana. In this case, you will need to find a car hire company that will allow one-way transfers. The cost might be a little higher for dropping the vehicle off at a different office, but not all car hire companies to charge more for this – again, shop around.
It's also feasible to rent your car in Saranda and cross over into bordering countries like Croatia, Italy, and Montenegro. It's unlikely that you can make a one-way international trip; however, ask this question of your car hire company again.
Possible Unexpected Fees
Whichever car hire company you go with, remember to ask about any additional charges that might be incurred. In particular, ask about the following;
Fees for one-way trips, e .g. hire from Saranda and return to another location, such as Tirana.
Collection and returning the vehicle out of hours
Extra driver registration charges
Last-minute cancellations
Costs for additions, such as car seats
The Rules Of The Road When Driving In Saranda (And Albania As A Whole)
When driving in a foreign country, it's essential to familiarise yourself with the road rules beforehand. Remember, Albanian road rules change from time to time. That said, the following road rules will apply when driving in Saranda and across Albania.
Drive on the right-hand side
All vehicles must have beam deflects on headlights – if you are hiring a car, however, this should already be installed
If you are driving into mountain areas, you should ensure your vehicle has snow chains
A first aid kit should be in your vehicle
You should overtake only when necessary, with caution, and always on the left
Give way to vehicles approaching intersections and roundabouts from the right, unless directed otherwise by signage
Give priority to emergency vehicles with sirens or flashing lights
Avoid the use of horns in residential areas unless in an emergency
All passengers should wear their seat belts
Children are not allowed to travel in the front passenger seat if they are under 12 years
Children under four years of age must be in a car seat/child restraint
Speed limits should always be adhered to and vary according to the type of road you are traveling on – always read speed limit signage. Generally speaking, however, motorways – 110km/h, main roads (intercity) – 90 km/h, local roads – 80km/h, and built-up areas – 40km/h
Police are very strict on speeding and other driving offenses and can give an on-the-spot fee of up to 5000 to ALL
Be aware that in Tirana, any cars parked in a prohibited area (marked as such will be towed away, and a charge of 4000 ALL given
Police are very strict with drunk driving; the maximum level is 0.01% alcohol in your blood. You will be asked to provide a breath test on the spot, and your refusal to do so, you will be fined between 5000 – 20,000 ALL, with a risk of your license being suspended
Avoid driving at night in areas that are not considered 'main roads.' Lighting is very minimal outside of main towns and cities, and urban areas can experience power cuts
Petrol stations are available 24 hours per day in major towns and cities
Saranda and beyond is a fantastic area to explore by car, and the freedom to be able to head out and see things at your leisure is something you should not pass up.
MORE ALBANIA TRAVEL BLOGS