We may earn commission from affiliate links →
How To Get From Split To Zadar (& Zadar To Split)
You're in Split and have just completed your 7-day cruise, explored the UNESCO-listed Diocletian's Palace, and now it's time to go and check out the things to do in Zadar.
First, you will need to know how you can travel from Split to Zadar. With the number of intercity transfers at an all-time high and thousands of tourists traversing this great country in an attempt to see as much of Croatia as possible, getting from Zadar to Split or Split to Zadar has never been easier. The other plus with a visit to Zadar is that it is centrally located and makes an excellent base for Zadar day trips to Croatia National parks and Nature Parks.
Getting from Split to Zadar is limited to road transport as there are no flights, trains or ferry connections. That leaves you with private transfers, bus services or the good old taxi service.
Zadar To Split Map

PLAN AHEAD TO GET THE BEST DEALS
Let's Take A Look At How To Get From Split To Zadar (& Zadar To Split)
The first thing you need to know is that the distance from Split to Zadar is 158 kilometers. The journey can take anywhere from 1 hour 40 minutes up to 4 hours if you go by bus along the old coastal road. Yikes!
While the Zadar to Split drive along the coast road is undeniably pretty, you will need plenty of time. You'll also need to know whether you are traveling from Zadar Airport to Split or Split Airport to Zadar, as both airports are outside the city and require a bus or taxi ride to get into the city.
Split To Zadar Bus Information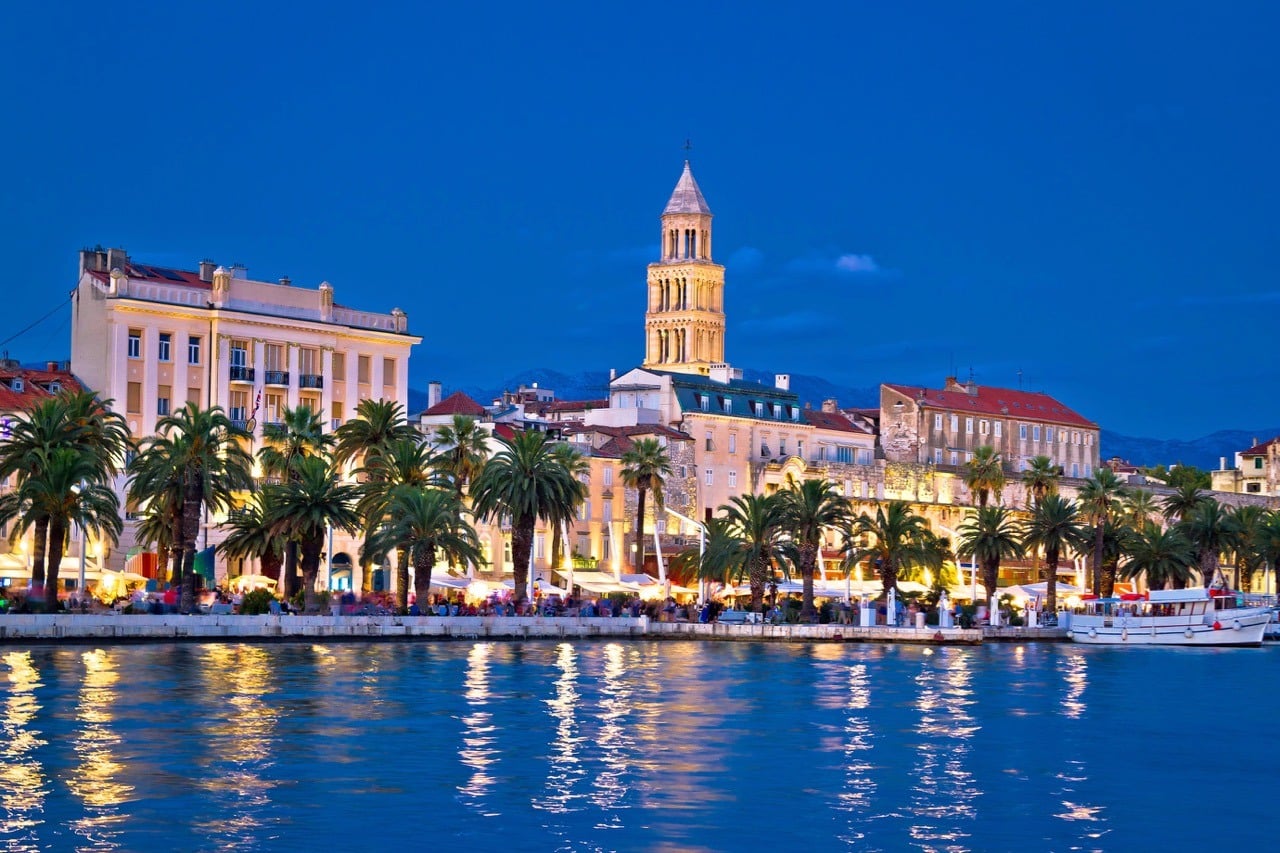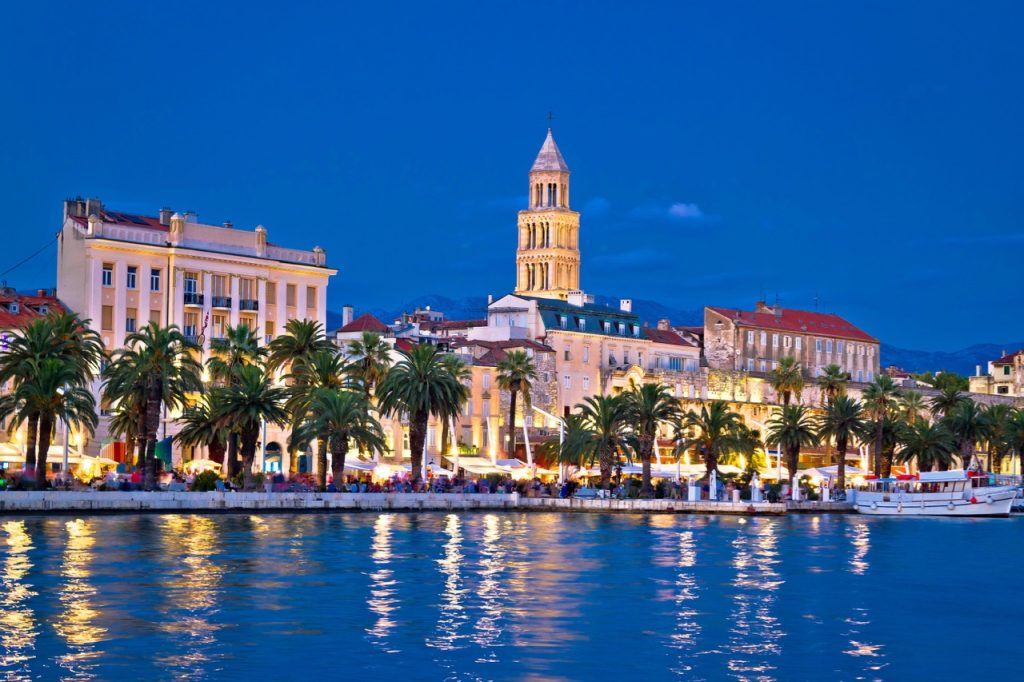 If you are budget-conscious, taking the bus from Split to Zadar is the cheapest mode of transport. Tickets start at around 11 euro. If time is of the essence, you'll want to ensure you catch the direct Split to Zadar bus using the A1 freeway, which is a 2.5-hour journey.
Something to be aware of is that there is an alternate Split to Zadar or Zadar to Split route that takes the old coastal road and stops in various towns between Zadar and Split. This prolongs the journey significantly and can take up to 4 hours. Be sure to check before you buy your tickets.
The good news is you are spoiled for choice with a huge number of bus departures from the Split and Zadar bus stations. However, if you can book your ticket in advance, do consider that. In the peak tourist season, the Zadar to Split bus and Split to Zadar bus fills quickly. It's also important to note that the Split bus station is beside the Split Port. Only a short walk from the Split Riva, it is super-accessible.
However, the Zadar bus station will require you to catch a taxi from Zadar city center to Zadar bus station as it's not within walking distance. If you arrive at Zadar Airport, the Zadar airport bus will get you to the Zadar bus station. You could also take a Zadar Airport to Zadar taxi. Apply the same principle from Split Airport to Split, taking the Split Airport bus or Split Airport taxi.
Book Your Split To Zadar Bus
Split To Zadar Transfer

This is by far the fastest and most comfortable way to travel is to take a Private Transfer from Split to Zadar, taking around 1 hour and 40 minutes. A Zadar to Split transfer offers 5-star service. You'll get picked up at your accommodation and be transported in a modern vehicle, some of which have Wi-Fi, directly to your destination in Zadar. The drivers are professional, English-speaking, and super friendly.
Contact Octopus Transfers below for more information on private transfers from Split to Zadar.
Private transfers from Split to Zadar start at 160 euro for a car that can accommodate 1-3 passengers, while they start at 190 euro for a minivan with seating for up to 8 passengers. A private transfer with a minivan becomes very affordable with 6 to 8 passengers, allowing you to travel in style.
This is also an option if you want to take a Split to Zadar taxi. However, the price is very similar; however, the quality of the vehicle and driver are not even close to the same.

Split To Zadar Ferry
With such a huge coastline in Croatia, you would think there would be a ferry service between Zadar and Split, but unfortunately, there is not. Your only option is if you have lots of time and fancy a bit of sailing in Croatia, then perhaps sail from Split to Zadar.
It's a great way of combining spending some time on the sea while getting you from Zadar to Split. If time is of the essence, sailing from Split to Zadar or Zadar to Split is definitely not a good idea.
Drive Yourself From Zadar To Split
Split To Zadar Train
The Split to Zadar train service takes around 7 hours, including a stop in Knin. Hmm, I think not! Better to save money on those Split train tickets!
Realistically, there are only two options when traveling from Split to Zadar. The Zadar or Split bus or a private transfer.
Split Airport To Zadar
Split Airport To Zadar Transfer
The most convenient way of getting from Split Airport to Zadar is by private transfer or taxi directly from the Airport. The big plus with a Private transfer is that it is a door-to-door service, and you have a meet and greet service at the airport. Lastly, with a Private transfer, the price is fixed and agreed upon in advance, so there are no surprises when it comes to the bill. For a free quote, contact Octopus Transfers.
Split Airport to Zadar Bus
There are no direct bus services from Split Airport to Zadar. You can catch a bus from Split Airport to Trogir bus station and then catch a bus from Trogir to Zadar bus station and from Zadar central bus station catch a bus to the Zadar Old Town. So it would be three buses and considerably longer than by private transfer. The second bus option is to get the bus to Split central bus station. From there, you catch the Split to Zadar main bus station bus followed by another bus from Zadar bus station to Zadar center. Not ideal, but a good option for those on a budget.
Zadar Airport To Split
Zadar Airport To Split Transfer
Like those above, taking a transfer from Zadar Airport to Split is the most convenient and comfortable way of getting between these two places; it is also worth noting that when traveling in a group, the price is similar to catching the bus, so it is very cost-friendly. Once again, contact our friends at Octopus Transfers for a quote.
Zadar Airport To Split Bus
Catching a bus from Zadar Airport to Split is much better than from Split. From Zadar Airport, you catch the bus to Zadar main bus station, and from there, you have regular buses to the Split Main bus station, which is located directly beside Split old town. Only two buses for this trip and a solo traveler are much cheaper than taking a private transfer from Zadar Airport.
What To Do In Zadar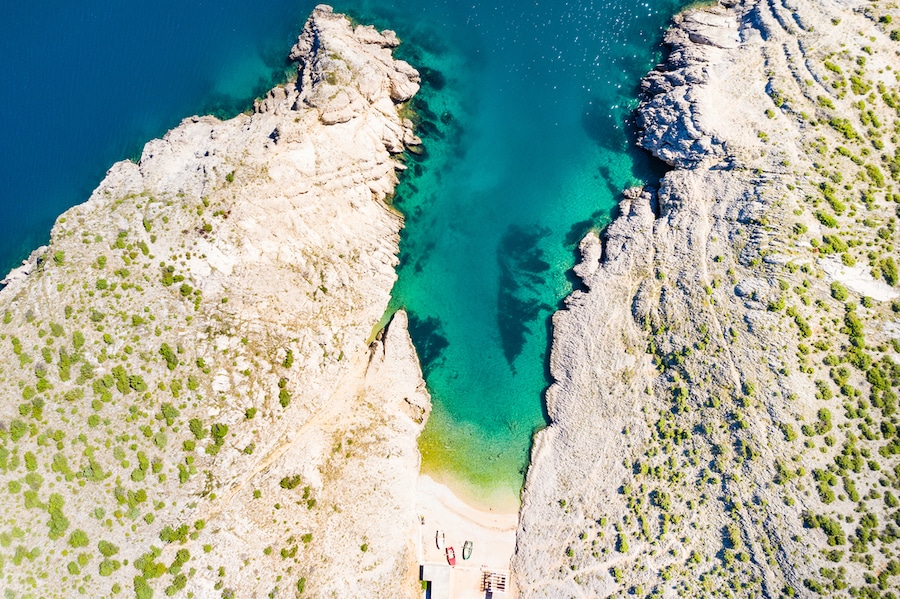 So you have managed to get to Zadar from Split, and now you need to know what to do in Zadar. Here is a quick list of the things to see in Zadar:
Zadar Old Town
Zadar Forum
St Donat Church
Fosa Land Gate
Museums – Ancient Glass, Museum of Illusions, Gold and Silver Museum
Greeting to the sun and sea organ
For Day trips from Zadar, try:
Kornati Islands National Park
MORE CROATIA TRANSPORTATION TRAVEL BLOGS
Share