The Best Travel Flat Iron Reviews
Whether you are male or female, I'm sure that many of you can appreciate the fact that humid weather, or even damp weather, plays havoc with hairstyles. For me, travelling with a flat iron is an absolute must, and is one of the first things I pack in my case.
There are many reasons why you might want to pack a flat iron whenever you head off somewhere exotic, or even on a business trip, and these reasons range from sorting out that crazy hair thanks to the weather, to reinvigorating a flagging hair-do, when you simply can't be bothered to wash it again, or you're short of travelling time. Of course, you can take a travel sized flat iron too, to save space in your case.
Whatever your reason for travelling with a flat iron, the question remains, what is the best flat iron to buy?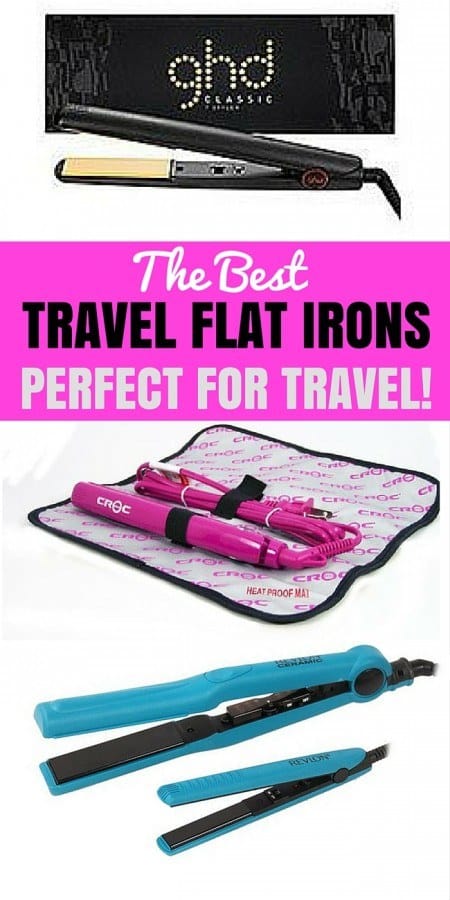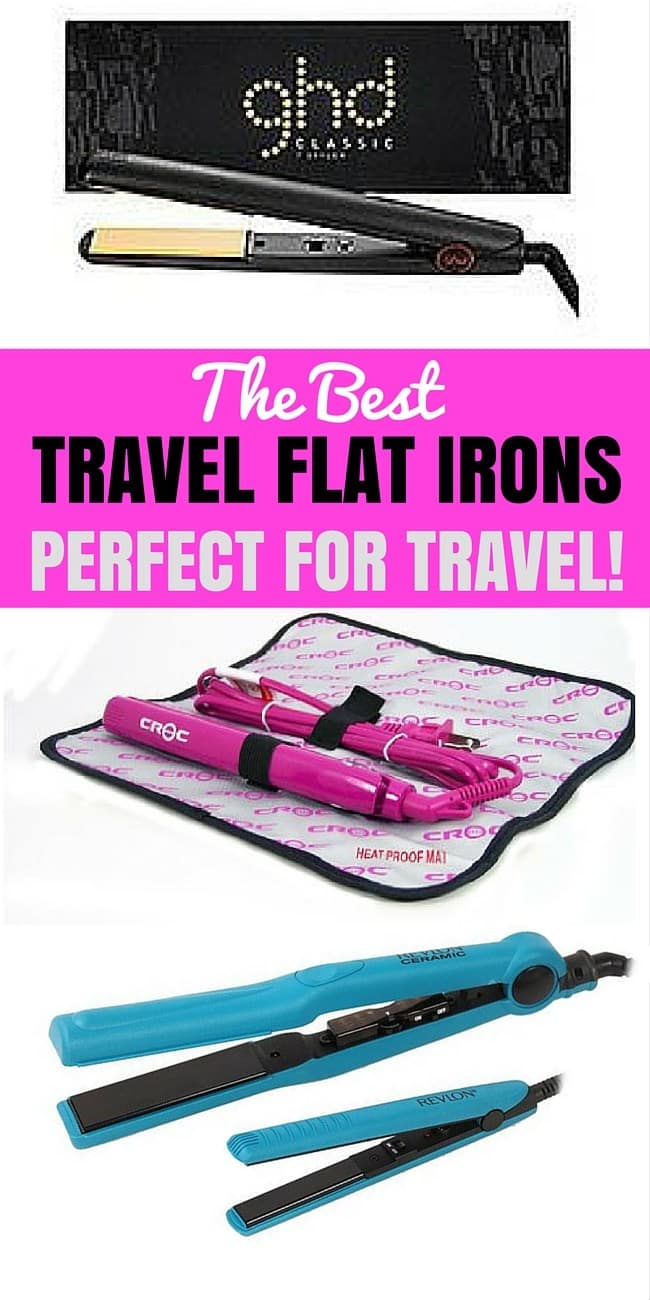 What is The Best Flat Iron to Buy?
Your choice of which travel flat iron to invest in primarily comes down to your personal preference. Things to consider include:
Size
The size of the irons, as well as the size of the plate, is something to take into account. This comes under the hair type subheading we will talk about shortly, but you also need to decide whether you want to go for a travel flat iron which is much smaller, e.g. suitable for fringes and hair ends, or whether you want a full-sized flat iron, which will cover all needs.
Dual Voltage Flat Iron
Dual Voltage flat irons are quite common these days. This means they will work just about anywhere, however, you will need to buy an adapter to make sure it fits the plug in the country you're visiting. Older models may be slower to heat up than the newer ones, and this is down to the change in voltage; equally, older models may not work overseas, so this is something you need to look at depending on where you're going.
Cordless Flat Iron
Do you want a cordless flat iron, or are you ok with the cable? This is a personal preference and is really up to you. Cordless flat irons have the perk of being able to style your hair regardless of where the mirror is located in your room, however, flat irons with a cable mean you need to be located near a power outlet, obviously.
Weight
Lightweight flat irons mean you aren't going to be taking up much space in your suitcase, and they can easily be packed in hand luggage, without eating up most of your weight allowance. If you don't have that issue, then a standard weight may do you just fine, but again, look at your needs.
Hair type
Do you have thick, thin, frizzy or curly hair? What is the best flat iron for thick hair? What is the best flat iron for any hair type for that matter? These are questions you'll need to answer before purchasing the best flat iron for you. There are different plates for different styles and hair types, however, most are ceramic coated, so your hair won't get burnt whilst you're using them.
Price
The best flat irons in the business cost more, such as GHD, however if you're not planning on using them much, then perhaps you could go for a cheaper option, which isn't going to set you back much in the way of cash. Shop around.
Best Travel Flat Iron Reviews
Turboion Baby Croc Professional Dual Voltage Mini Travel Flat Iron, Fuchsia, 5/8"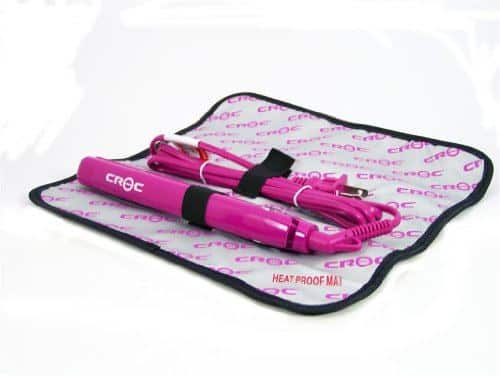 This baby croc flat iron might not be the big name of GHD for example, but it is a fantastic manufacturer, and one which is much more affordable too. This particular product is fuchsia pink, so great for the fashion conscious out there, and comes with rounded floating plates, so a variety of different styles can be achieved, such as curls etc, on the go. The baby croc flat iron is a dual voltage, and comes with a free heat-proof carry case too.
Turboion Baby Croc Professional Dual Voltage Mini Travel Flat Iron. White, 5/8"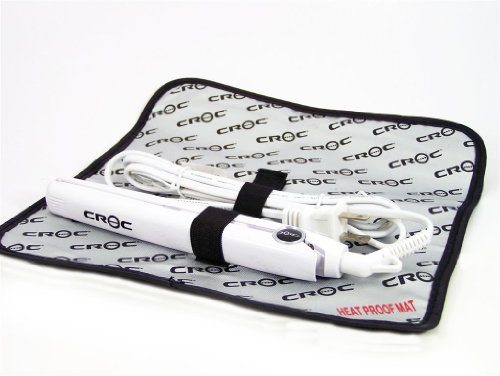 This is a very similar baby croc flat iron to the aforementioned product, but this one comes in white. Again, there are rounded floating plates, which means you can achieve practically any hairstyle you want, and the plates also emit negative ions, which cut down on frizz and keeps your hair perfect for longer. This baby croc flat iron is also dual voltage and a heat-proof case is included.
BaBylissPro Nano Titanium ½" Mini Iron Blue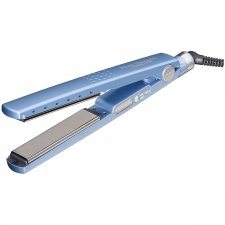 BaByliss is a huge name in the beauty world, and for good reason. This particular set of travel flat irons heats up fast, and they have the bonus of being able to get close to the scalp, so you don't have those irritating kinks in your hair. The Babyliss flat iron dual voltage feature means you can use it worldwide, and they are long-lasting too, being protected against chemical corrosion.
BaByliss Flat Iron 2581BU Pro Cordless Straightener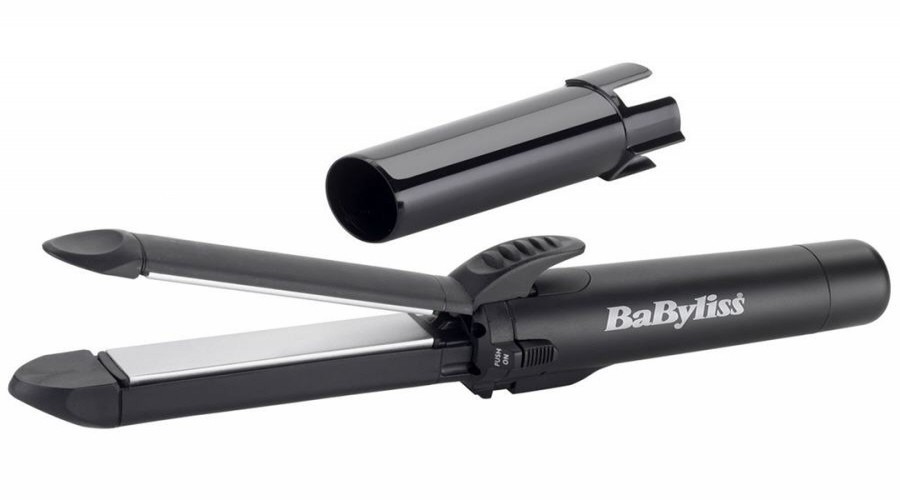 This is a cheaper choice in the BaByliss flat iron family, and comes with a 2-year guarantee. Cordless straightening means no need to fight with a cable, so you have total freedom over where you style. The fast heating time gives you salon quality results, and the plates are ceramic coated, giving you that famous smooth, kink-free look. For safety, the irons have a cool tip, so you have less chance of a burnt finger.
BaByliss Gas Refill Cartridges
These cartridges are designed for use with the above BaByliss product, and are cheap, at under $5 for a pack of two. Easy to use, simply click in place and away you go; they also last quite a while as well.
GHD Classic 1" Styler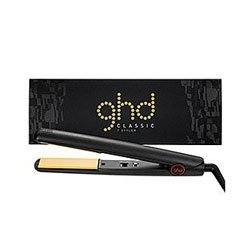 Everyone knows GHD, and for good reason. They are arguably the best flat iron manufacturers in the business, however the downside is that they cost a pretty penny. Is it worth it? I think so, yes. This particular product has thin plates, so you can style those hard to reach bits of your hair, and the universal voltage means you can use it anywhere. There is also a perk of automatic sleep shut-off when not used for 30 minutes, which gives you peace of mind. The swivel cord is also 9 feet long, so you can style no matter where the plug socket is in the room.
Remington S2900 Ceramic Pearl Mini Hair Straightener
This is quite an expensive flat iron, but it comes from a good quality name in the beauty world. Whether it is better than the GHD flat iron is really a personal choice, but the ceramic pearl plates mean a sleek and smooth style, without frizz or static. Worldwide usage means total freedom when you want to travel and style.
Revlon Perfect Heat Ceramic Hair Straightener with Bonus Travel Pro 1" & ½"
This is actually a set of two straighteners one which is 1" and the other which is ½", this means you can style ends and fringes without fuss. There are 30 heat settings, and both flat irons heat up fast, with an automatic on and off switch for ease of use.
Tips For Traveling With a Flat Iron
When using a flat iron on your travels, remember these few tips:
Always use a heat-proof mat – you would be surprised how easily surfaces can burn when subjected to the high temperatures of flat irons!
Always use a travel pouch – this will protect your flat iron from damage and scratches whilst travelling, and help your product last longer.
Always turn it off when not in use – most products these days do have an automatic shut off after half an hour of non-use, but it's not worth taking the risk; always turn your flat iron off when you're not using it.
Remember travel adapters, just in case – whilst most do have worldwide or dual voltage, but that's not going to help you when the plug doesn't fit in the power outlet! Remember the different adapters that are used across Europe, Asia, and the USA.
Don't leave it in the wall and forget it! As a last tip, when you are ready to leave the hotel, remember your flat iron! Don't leave it in the wall and forget it.
Need Packing & Travel Gear Help?
We've written packing lists & guides about: