Written by Kendal From Wander Without Waste
Belarus doesn't top many travelers' bucket lists. In fact, when I told my American counterparts that I was moving to Belarus, they asked me where Belarus is located in Russia.
This comes to little surprise. Belarus welcomes only 300,000 tourists annually, most of them from Russia and other post-Soviet countries. A complicated visa system, lack of knowledge of the country, and the cost of flights to Belarus have prevented tourists from visiting for years.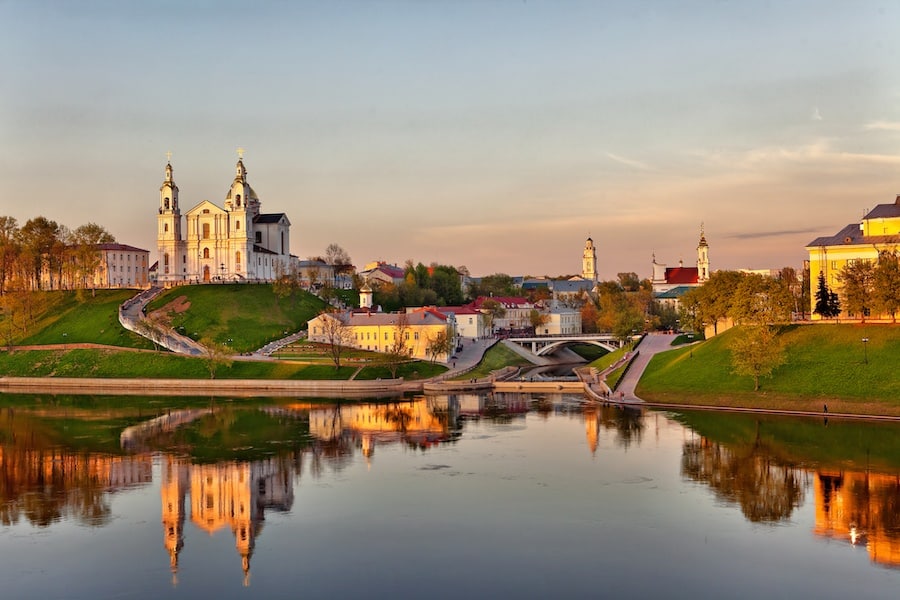 Belarus is having a moment in the travel world, though. The country was named as one of Lonely Planet's top ten countries to visit in 2019. The European Games were hosted in Minsk, the capital. People are discovering the fun café scene, picturesque castles, and nature-focused culture. A new 30-day visa-free program makes all this more easily accessible to travelers from 80 countries, including the U.S., Australia, and the UK.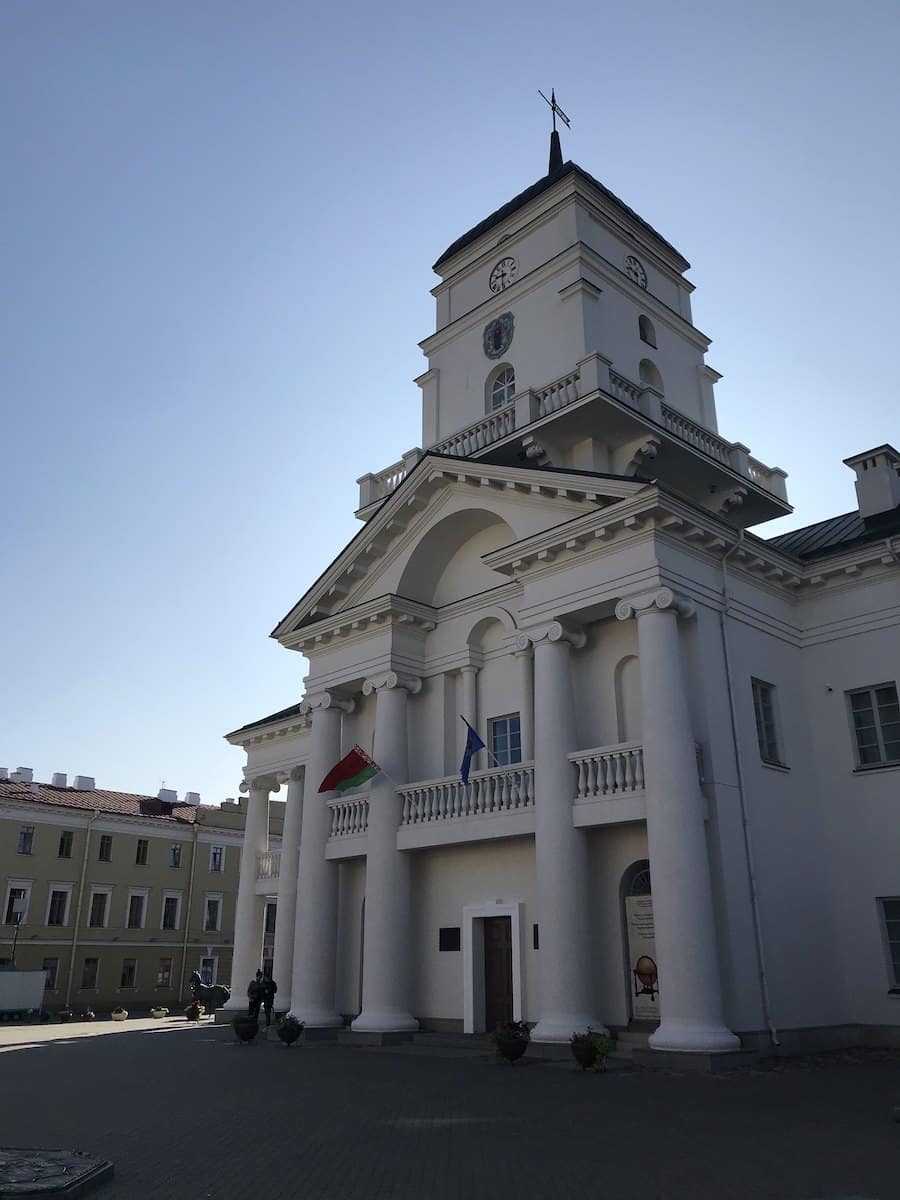 Since moving here, I've realized the easiest way to meet and interact with the hospitable locals is to attend national, local, and cultural events. Some local friends have shared with me their favorite events, a few of which I can personally vouch for. Now I'm sharing with you the #1 event you should attend in Belarus for every month.
TRAVEL COMPANIES WE USE AND TRUST
January
January in Belarus is very cold and typically covered in snow. While you'll want to spend your time visiting the snow-covered castles, I recommend you take a break at a traditional banya, which is somewhat similar to a sauna. Banyas require preparation, so I recommend you read up on the process and learn what to expect. Otherwise, you may walk in and wonder why people are beating each other with sticks!
Hint: it's similar to a massage because it relaxes the muscles; it doesn't hurt. Banyas are set at an extreme—almost unbearable—temperatures, so don't feel embarrassed if you can't handle the heat; locals train their bodies for this. You can find banyas across the country.
If you're looking for a retreat, Shishki is a dreamy winter (and summer) escape from the city. The modern cabins nestled in the woods are the perfect place to rest after non-stop days of being a tourist. Cross-country skiing and other activities are available as well. Their website is in English, so you can easily learn more and book your stay.
February
This the perfect time to hike in many Belarussians' favorite park, Belovezhskaya Puscha. The snow-covered forest will reward you with sights of European bison. Belarus' version of Santa Claus–called Dzed Maroz—lives here, too. Initially, I assumed travelers could only visit this national park in warmer months, but locals insisted Belovezhskaya is beautiful to visit at any time of the year, including in the winter.
Be sure to bundle up for this rewarding outdoor adventure. You can stay overnight near the forest's edge, or you can join a day tour out of Brest.
March
March 1st is the final—and biggest—day of Maslenitsa, a sort of breaking of Russian Orthodox lent. Maslenitsa is celebrated all week, but March 1st is the biggest celebration because it's Forgiveness Day, the final day of the celebrations. Cities usually burn a straw doll at sunset, which you can see from wherever you're celebrating. T
here are several events hosted throughout the cities, so you should ask a local or your accommodation staff where to go. Celebrations are usually held in a public park. You can look forward to eating pancakes and roasted almonds, drinking, and watching traditional dances. In Belarus specifically, compared to other countries that celebrate Maslenitsa, you'll also find varenyky with cottage cheese is commonly eaten at Maslenitsa.
This is one of my favorite events in Belarus, but you should be careful because the dates of Maslenitsa change annually (similar to Easter) so be sure to check the dates if you can't attend!
April
As Spring arrives in Belarus, you'll want to visit the Central Botanical Gardens in Minsk to enjoy the blooming Spring colors and warmer weather.
This open-air botanical garden combines art galleries and parks into one artistic outdoor city escape. Stroll along the tree-covered pedestrian walkways lined with benches and the lake with swans. I recommend planning about three hours for your visit because the complex is large.
The daytime temperature in Minsk in April is usually around 50-60 degrees Fahrenheit, so I still suggest you wear a jacket, visit later in the day when it's a bit warmer, and try to plan your visit for later in the month of April.
May
One of the most important annual events in Belarus is Victory Day, on May 9th, when locals recognize the surrender of Nazi Germany during World War II. Belarus lost a third of its population due to the war and was economically devastated, so it's difficult to call it a celebration. Some people call it a "celebration with tears in our eyes," which describes this day perfectly.
There are parades, flags, and country pride everywhere, but also extreme sorrow for the lost family members, friends, and neighbors. Many of the fiercest and most deadly battles of the war occurred on Belarussian soil.
The largest urban anti-Nazi underground resistance was in Minsk. The Nazi army burned hundreds of villages with their inhabitants still inside. There were more than 260 death camps in Belarus. The list of atrocities goes on…but it's obvious why May 9th is an important holiday to Belarussians. If you wish to visit Victory Day, do so respectfully. Do not discuss American or Western contributions to the war because this is Belarussians' one day to remember their sacrifices.
Learn as much as possible about Belarus' contributions to the war by researching academic articles online, reading historical books like "Marching Into Darkness," and visiting the Great Patriotic War Museum in Minsk.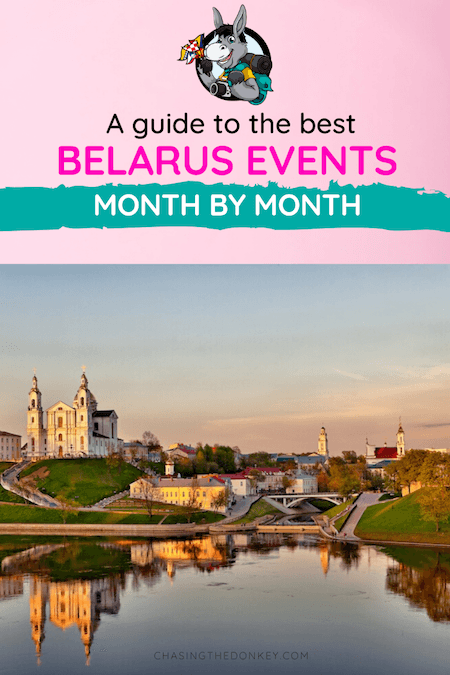 June
Belarusians love to spend their summers at lakes, and the best ones are at Braslaw Lakes National Park. The clear water has awarded the several lakes here as the "blue necklace of Belarus."
Many people enjoy fishing and bird-watching here (there are about 50 species of endangered birds protected at this park), but it's an equally wonderful place to relax at the "beach" and swim in the water. If you plan to visit Latvia or Lithuania while on this side of the continent, Braslaw Lakes is the perfect pitstop before continuing North.
July
If you enjoy medieval reenactments and festivals, then Our Grunwald is one of the best events in Belarus for you. It is one of the largest medieval festivals held in Belarus annually.
Parts of Belarus were once part of The Grand Duchy of Lithuania and the Kingdom of Poland. You can experience this history first-hand at this medieval festival. Our Grunwald focuses on medieval culture and music and the military history of the Middle Ages.
The highlight of this event is the reenactment of the Battle of Grunwald, which took place in the year 1410 between the Grand Duchy of Lithuania and the Kingdom of Poland. It is a two-day event with folk bands from Belarus and Russia as well as workshops to learn how to make armor, jewelry, pottery, and more. You can even try medieval dancing!
August
Fans of music and beer festivals should make their way to A Fest for this popular summer festival in Minsk. The festival is hosted by the Belarusian Alivariya Brewery. I don't know much about beer, but I like Alivariya beer!
You'll enjoy this festival with a local beer in-hand and popular music in the region, including artists from Belarus, Russia, and Ukraine. More than 150,000 people attend this event in Belarus annually, so you know it's good.
The event even features "photo zones" to capture the perfect Instagram-worthy photo. The best part? The festival is absolutely free to enter! You can expect, however, to spend money on food and drinks.
September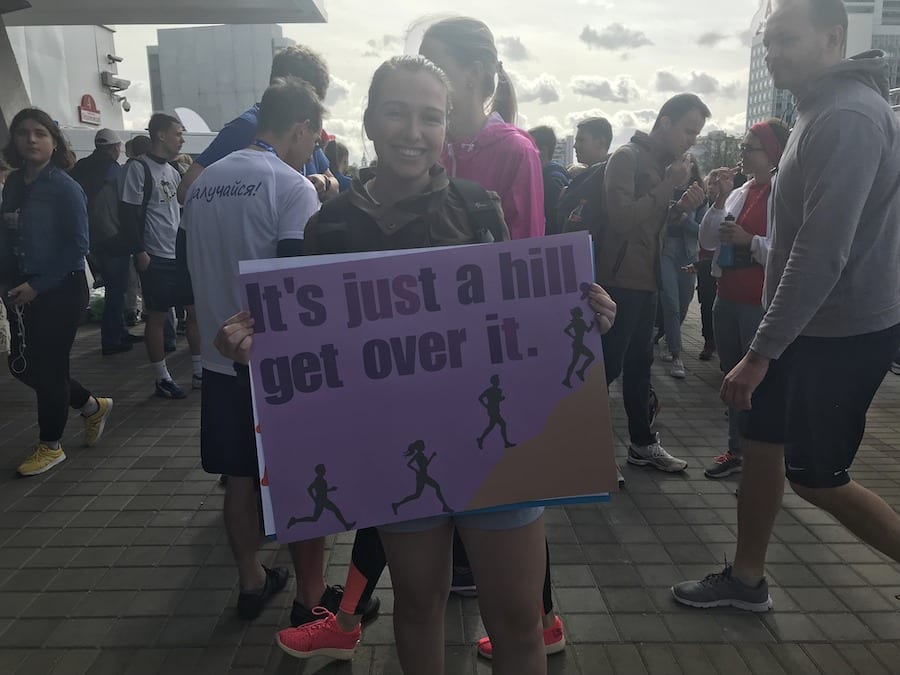 Independence Avenue, the main street in Minsk, shuts down once per year for the Minsk Half Marathon. It's only one of several events hosted over this weekend in celebration of Minsk's birthday. The race was capped at 40,000 people this year and there were people from all over the world.
You may choose to participate in the half marathon, 10.5km, or 5.5km. It's the cheapest race I've participated in and the most fun. It's a mid-day party in the streets of Minsk! There's no other time you can walk or run in the middle of Independence Avenue, so this is a unique experience.
Even if you dislike running, it's a fun event to attend. Thousands of spectators attend to eat, cheer on the runners, and be part of one of the biggest events of the weekend.
October
Once a year, the city of Gomel organizes a gastro festival. A variety of restaurants discount their meals so locals and tourists can test a variety of the best local cuisine. It is the ultimate foodie event for anyone traveling to Belarus. You can enjoy Gomel's foods while drinking and enjoying the music and festivity-filled atmosphere.
Keep in mind, you'll have to walk to each of the restaurants and cafés; this isn't a traditional festival with booths conveniently set-up. However, walking around allows you to take breaks between tastings and rest at a proper table in warm buildings in comparison to the typical picnic tables and grass seating available at most festivals.
This festival isn't as big as other food festivals around the world and mostly Gomel locals attend, but the food is delicious! They even have an Instagram for the event @gastrofest.gomel.
November
Belarus has hundreds of stunning castles and they're beautiful any time of year. However, there's something special about visiting a castle covered in snow. The frozen gardens are fun to explore, too.
It gets cold in Belarus, though, so be sure to bundle up. Otherwise, you'll spend the entire visit wondering where the closest heater is. If you can, bring hand warmers on these day trips to keep you extra toasty while exploring outside.
December
The Soviet Union suppressed religious holidays, so Christmas is not a big holiday. Half of the population celebrates Orthodox Christmas, which is in January, anyway.
New Year's Eve has replaced Christmas in many ways for Belarusians. It's more than a night to drink and countdown to midnight. Many Belarusians will decorate trees similar to Christmas trees and exchange gifts on New Year's Day. They tell poems and receive gifts from Ded Moroz, the Belarusian Santa Claus.
Salads will include green peas, a crucial ingredient to any New Year's Eve buffets. Dinner is a sophisticated and elaborate event that includes all friends and family. There are specific movies to watch on New Year's, fireworks, a speech by the president of Belarus, and parties throughout Minsk. If you can only attend one of these events in Belarus, this should be it.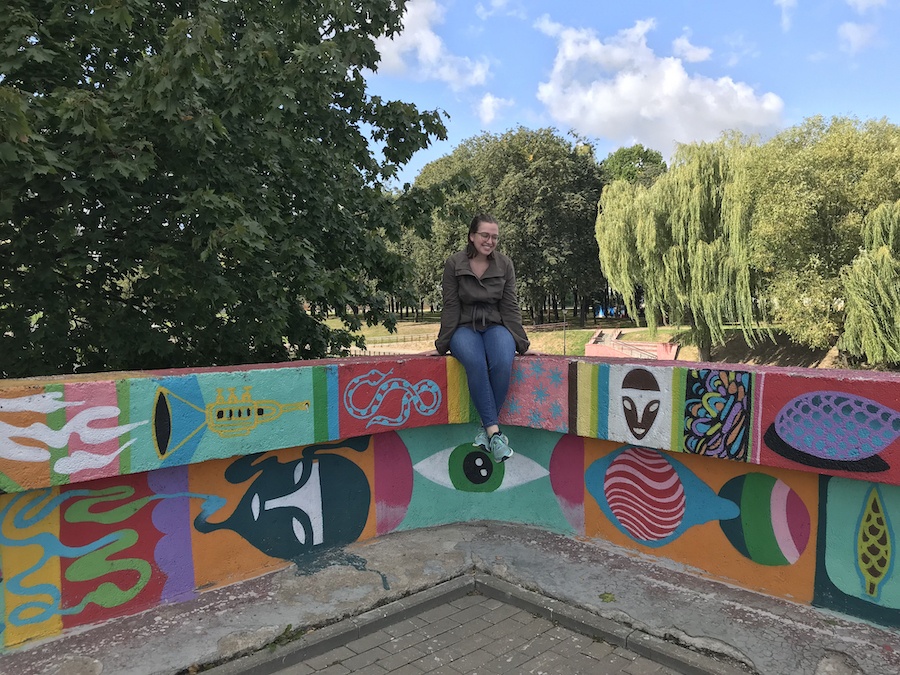 More and more tourists are recognizing Belarus for the fun country it is. While non-Russian speakers may still struggle to navigate throughout the country, the newly relaxed visa rules has made Belarus more accessible than ever before.
Which events in Belarus do you want to attend?
Other Interesting Festivals In Eastern Europe