4 Super Fun (And Easy) Day Trips From Skopje
Written by Michaela and Simone from Fun Food Travelling.
During our Balkan trip, we could not miss visiting North Macedonia and its capital city, Skopje. We heard many interesting stories from other travelers, so we were definitely ready to see this fantastic place.
Many people were mentioning Skopje as the city of many weird sculptures. When we arrived in Skopje and went to explore the city, we were a bit overwhelmed! Yes, there are many, many odd sculptures everywhere.
You will find all kinds of sculptures, some of them remind you of the past, some are just for decoration and others quite funny like the statue of the shopping girl.
Of course, Skopje offers more than just statues, so we would recommend you having at least two days to explore this fantastic place. (Don't miss these incredible restaurants during your time in Skopje!).
As this post is about day trips from Skopje, we wanted to share with you other places in the North of Macedonia, which is definitely worth visiting.
We realized that many people visit only Skopje and miss the beautiful nature you can find very close to the capital city.
Matka Canyon
Matka Canyon is located just about 17km from the city center, and for this reason, it is a perfect place for a day trip from Skopje.
Matka Canyon is a nature paradise offering breathtaking scenery and probably one of the most stunning places we visited in the North of Macedonia.
How to get to Matka Canyon
The easiest option is definitely by car. If you have your own vehicle like us or rent one, it is around 20 min drive from Skopje city. The good thing is that there is no parking fee, and during the low season, there was a lot of space. For sure, during July and August, it might be more crowded.
If you don't have a car, many people choose a bus, which is also the cheapest option if you are on a budget. You can take bus number 60 from the central bus station, and you should be able to get to Matka Canyon for about 2-3 euros.
The last option is by taxi, which is convenient if you are four people. The cab in the North of Macedonia is very cheap, so if you take a taxi to get to Matka Canyon, it might cost even less than a bus. On the way back, many taxis are waiting, so you can just catch one to get back to the city.
Things To Do At Matka Canyon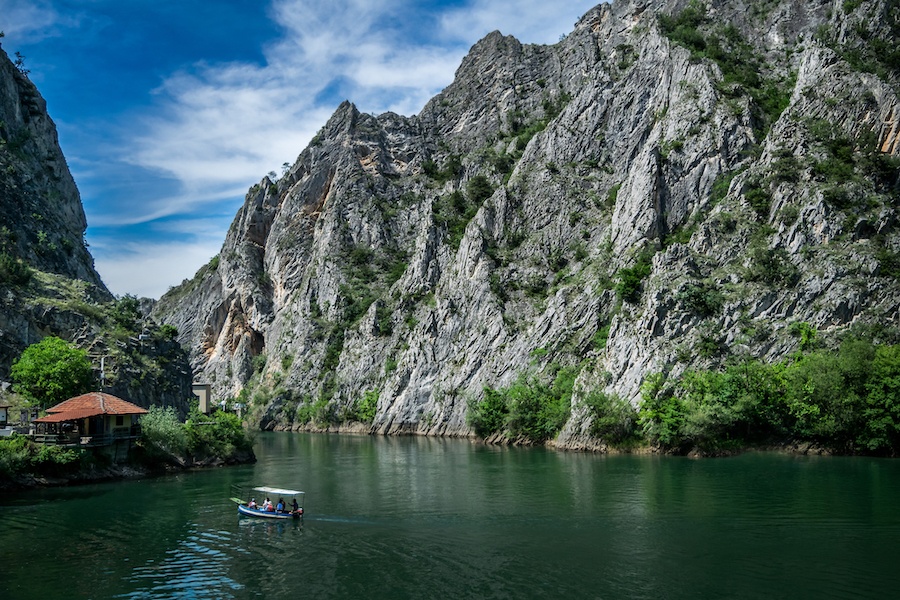 When you arrive at the destination, you will see the Monastery of Saint Andrew, along with the Canyon Matka Hotel and Restaurant.
There are many things to do at Matka Lake, so choose the best option for you.
Rent a Boat
If you want to see the canyon from a different perspective, rent a boat with a local guide. It is about a 30 min ride when sharing the boat with other people.
The highlight is a boat trip to Cave Vrello, which includes the cave visit. The New7Wonders of Nature project added Vrelo Cave as one of the world's top 77 natural sites. The boat trip takes about 2 hours, and you can see lots of stalagmites, stalactites, and dripstone pillars.
The price is more than affordable, and you can take beautiful pictures of the canyon from the water.
Kayaking
If you like adventure, rent a kayak to explore Matka Lake on your own. You can rent a single or double kayak per hour.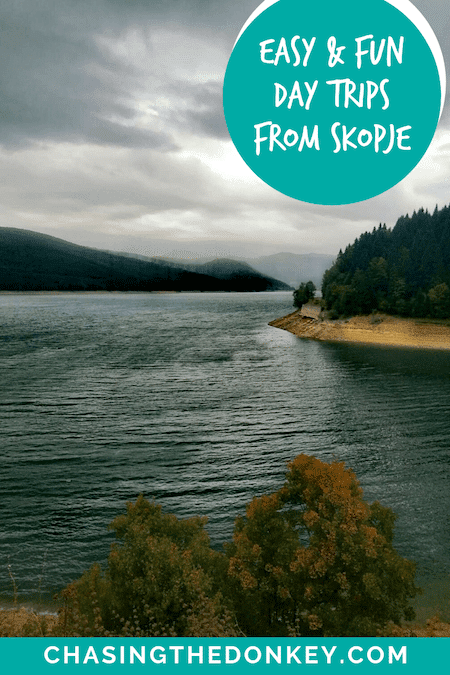 Visit Saint Nicolas Monastery
The Monastery of St.Nicolas offers a panoramic view of the entire canyon, and to get there: you have to climb for about 30min. It is definitely worth the view but makes sure you are ready for the walk.
Have lunch or dinner at Canyon Matka Restaurant
When you arrive, you will see a big terrace with a spectacular view of the canyon. In this restaurant, you can taste traditional Macedonian food and wine.
Hiking Matka Canyon
If you love hiking, this is a perfect place for you. There is a trail that goes all the way to the end of the canyon. We walked for about 30min, and we came back as we realized it takes about 5-6h to get to the end.
DON'T MISS OUT - BOOK NOW!
Mavrovo National Park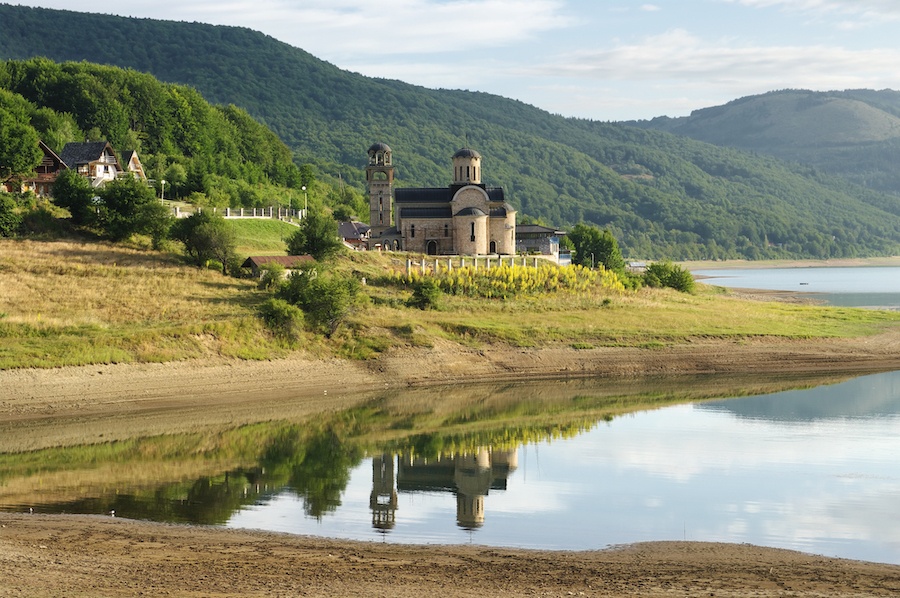 Mavrovo National Park is located about 100km from Skopje, and it offers spectacular scenery and popular mountains like Shara, Deshad, and Bistra. Korab peak is known to be the highest in North Macedonia, with its 2,764m.
Mavrovo Lake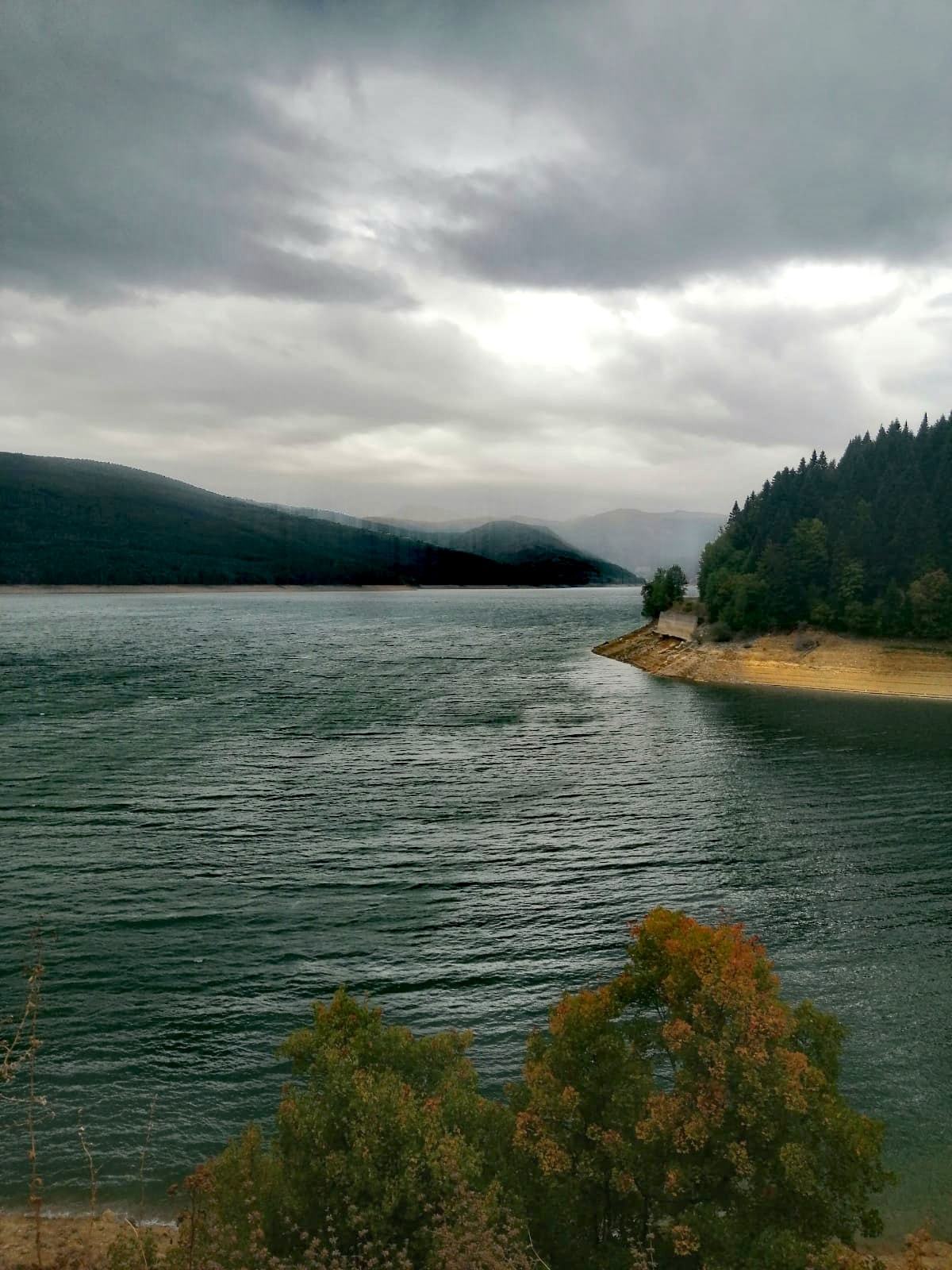 One of the highlights is definitely the Mavrovo Lake, which offers many recreational activities like swimming, kayaking, or fishing.
Your attention definitely brings half-submerged Saint Nicolas Church, which is only accessible when the water goes back through the year.
This area is excellent for hiking lovers, and during the winter, people come here to spend a perfect ski weekend.
Tetovo Mosque And The Arabati Baba Teke Dervish Monastery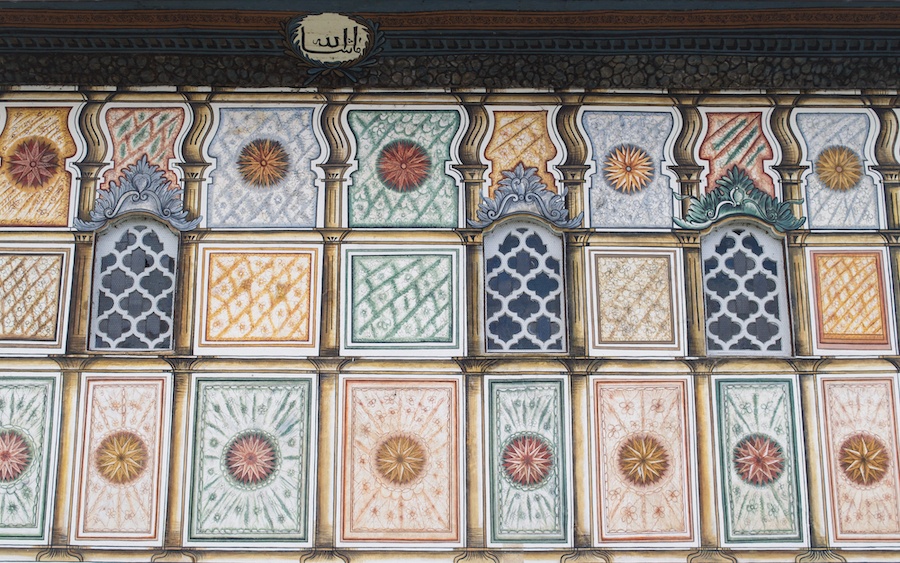 Tetovo city and its fantastic monastery should also be on your list as a day trip from Skopje. Tetovo city is located about 50km from Skopje, and it is an ideal trip for religious and history lovers.
Tetovo Mosque is officially called Šarena Džamija, translated as Painted Mosque. Initially built in 1438 and rebuilt in 1833, it is a great example of Ottoman Baroque architecture with spectacular floral wall paintings.
Arabati Baba Teke, Tetovo's Dervish Monastery, is another iconic religious building in Tetovo. It has a lot of history, and it is considered the finest surviving Bektashi monastery in Europe. This teke consists of prayer rooms, dining halls, lodging, and fountains.
Lake Ohrid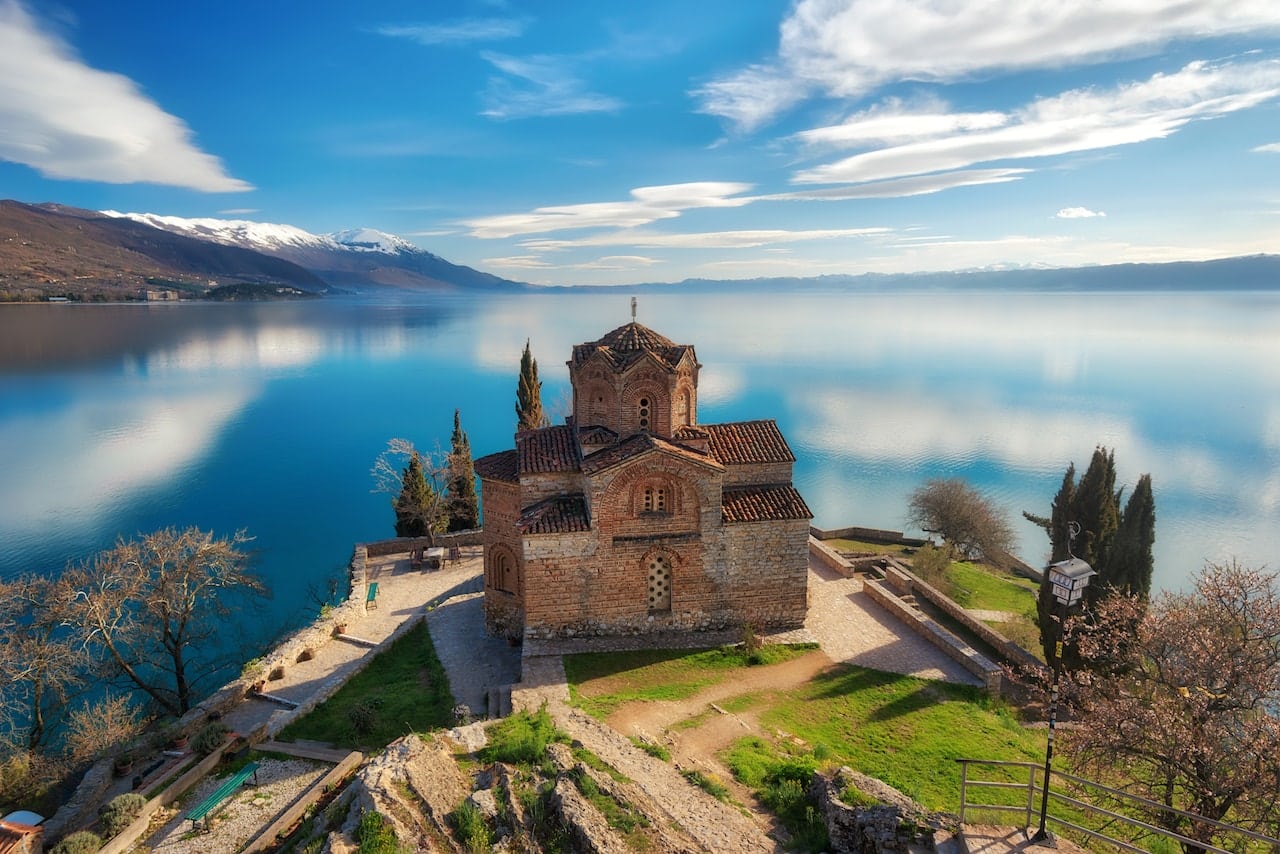 Lake Ohrid is located in the North of Macedonia and is considered one of the deepest and oldest lakes in Europe. Ohrid city was declared a World Heritage Site by UNESCO in 1979, and it is a fascinating destination for even more than a one-day trip.
We would recommend taking a walk in the Ohrid Bazaar and Old Town of the city, climb up to Samuel's Fortress and enjoy some relaxing time at the lake beaches. For sunset lovers, spend some time at the Ohrid port, where you can see how the sky changes the color every night.
Saint John at Kaneo is another top attraction to see in Ohrid. This orthodox church is located on the cliff of Kaneo Beach, about 15min walk from Ohrid port. It has a great view above Lake Ohrid, and it is also a perfect spot for a picnic during the summer.
We will add one interesting point as in Ohrid; you can find the complex of Villas, which were a favorite summer destination for Josip Broz Tito, Yugoslav communist revolutionary and leader of Partisans.
Overall, we would recommend staying in Ohrid for at least two days as it is a beautiful destination, and there are many things to see and explore.
When you plan a trip to the North of Macedonia, we recommend having some time to visit Skopje and areas outside of its capital. These four places are for us the best day trips from Skopje, and we hope you will find time to visit some of them.
These are just four ideas for day trips from Skopje; let us know below what others we should add.
MORE MACEDONIA TRAVEL BLOGS