Some posts contain compensated links. Please read this disclaimer for more info.
Car Hire In Slovenia Hints, Tips & All You Need To Know In 2022
Slovenia is a beautiful country, packed with natural landscapes and history at every turn. Of course, there are significant spaces and distances between the major towns and cities, making it difficult to get around by public transport.
If you're staying in Ljubljana's capital city, you can usually use buses or trains to get you to the closest cities, such as Postojna or Koper, for example. But what if you don't want to be at the mercy of a timetable, and you want to take things at your own pace?
If you want to visit any place that's a little further away or somewhere more remote due to its natural location, hiring a car in Slovenia is your best option. Destinations such as Kranjska Gora, Vrsic Pass, Skocjan, the upmarket spa resort areas, or the Jeruzalem Wine Region are fantastic places to visit. Still, you cannot get there and back comfortably with public transport. So, again, having a car is a must.
Car Hire Companies In Slovenia
Remember to shop around for your car rental in Slovenia, because prices do vary quite widely. You will find most offices at the airport, but several are in the larger towns and cities, including many in Ljubljana.
The leading car hire companies in Slovenia are:
Avant Car
idealRENT Rent a Car & Chauffeur Service
Budget Rent a Car
Sixt
Europcar
ATET Rent a Car
AVIS Rent a Car
Modicus D.O.O.
Essential Driving In Slovenia Rules And Tips
If you'd like to explore Slovenia by car, which is always a good idea, make sure that you're aware of the various (perhaps different than you're used to) rules regarding driving in Slovenia. In general, however, driving in Slovenia is pretty easy and straightforward. Roads are typically in excellent condition, while Slovenia road signs are similar to those elsewhere in Europe.
Below, we've outlined all essential knowledge for a successful Slovenia road trip, including tips, the gear you might need, Slovenia driving rules, and other important stuff.
Car Hire Slovenia Tip 1 – You Must Be 21 Years Of Age To Rent A Car
To rent a car in Slovenia, you must be at least 21 years of age. You also have to have had a driver's license for at least two years.
On top of this, anyone under the age of 25 may be subject to a surcharge for young drivers, in addition to the regular car hire cost. The company may also restrict the type of vehicle for drivers between 21 and 24 years of age.
Car Hire Slovenia Tip 2 – Border Crossings May Require Documentation
As you are probably aware, Slovenia shares land borders with Croatia, Austria, Italy, and Hungary, and it is entirely possible to visit these countries for a day. Having said that, you need to be careful of border crossing requirements because these vary from country to country.
In some cases, you may require a Cross-Border Card (CBC). You will also undoubtedly need your passport and any visa paperwork, depending on your country of origin, as well as your driver's license and insurance paperwork.
You should have the following documents with you at all times when driving in Slovenia:
Valid driver's license
Proof of ID (passport or ID card)
Proof of ownership
The first two are your responsibility, while the latter two should be taken care of by the Slovenia car rental agency.
Car Hire Slovenia Tip 3 – Drive On The Right
If you are from a country where you are used to driving on the left, bear in mind that the Slovenia driving side of the road is the opposite (right) side! Take it steady at first, as getting used to this change can take a little while.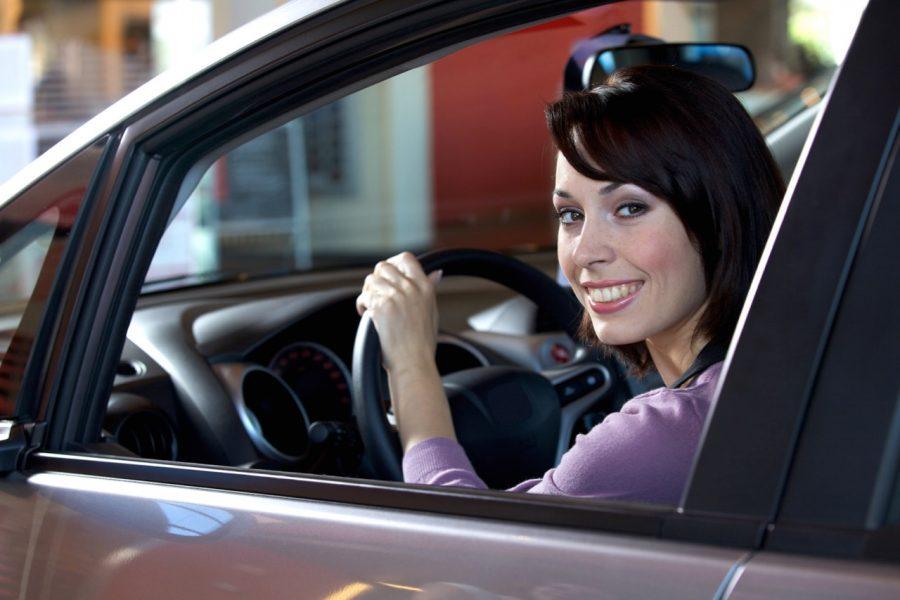 Car Hire Slovenia Tip 4 – Be Roundabout Savvy
Many people get a little nervous when it comes to roundabouts, even in their own country, but the rules differ slightly from place to place. In Slovenia, when you are approaching a roundabout, you do not have to indicate your direction. But when you are leaving the roundabout, though, you must.
Car Hire Slovenia Tip 5 – Spiked Tires Or Snow Chains Are Required During The Winter Months
From 15 November to 15 March, Slovenia is in the midst of winter. During this time, all vehicles on all types of roads must use snow tires or carry snow chains in the car. If you use snow chains, you shouldn't go over 50 km/h.
Car Hire Slovenia Tip 6 – Seat Belts Are Mandatory
The driver and all passengers must wear a seat belt at all times. There is no bend in this rule at all.
Car Hire Slovenia Tip 7 – Seats And Belts For Children
Any child shorter than 150 cm tall must use a special seat belt that's the right size for them, both in the front and the back of the vehicle. If you have a child in the front seat who is sat in a rear-facing restraint, you must deactivate the airbag.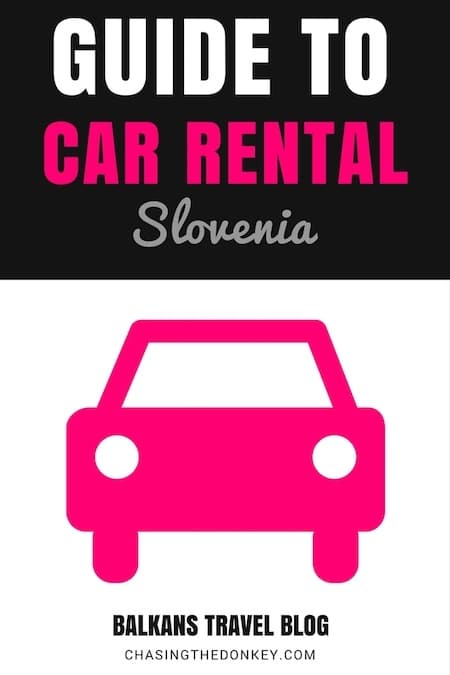 Car Hire Slovenia Tip 8 – Slovenia Speed limits
In urban, built-up, and residential areas: 50 km/h
In rural areas and on regional roads: 90 km/h
On express roads: 110 km/h
On Slovenia motorways – 130 km/h
Car Hire Slovenia Tip 9 – Drunk Driving Is A Big No-No
Drink driving in Slovenia is frowned upon in a big way, as is the case in most countries in the world. So, it's best not to drink at all when driving. Slovenia's legal limit is 0.05% of alcohol in the blood, but for drivers with less than two years of driving experience, the limit is zero.
Car Hire Slovenia Tip 10 – Availability Of Fuel
Within the capital, you won't struggle to find a fuel station, and they are usually open from 7 am to 8 pm, except on Sundays. If you are heading to a border crossing or into the capital itself, you will often find fuel stations open 24 hours a day.
All fuel stations have unleaded gasoline, diesel and some locations also have LPG. You can pay with local cash. However, most stations do accept Visa and Mastercard as well.
Car Hire Slovenia Tip 11 – Roadside Assistance
In case of an accident, theft, or other unfortunate circumstances, you can call 112 for ambulances or fire trucks and 113 for the police (emergencies). If your car breaks down, you can either call the number provided by your Slovenia rental car company or the general, public Slovenia roadside assistance service at 1987.
Car Hire Slovenia Tip 12 – Slovenia Toll Roads
There are no toll booths on Slovenia motorways, but you are required to have a so-called vinjeta Slovenia, which is essentially a prepaid vignette that allows you to use the motorways. This is one of the most important Slovenia driving tips!
That DARS vignette can be purchased at various locations around the country, including all fuel stations (in both Slovenia and its neighboring countries), post offices, automobile club branches, and certain kiosks near border crossings. We can't stress enough how important this is, since the fine for not having one while using the Slovenia motorways is very high.
When you rent a car in Slovenia, though, your car should already have a valid vignette. But do make sure to double-check this or ask about it when picking up your vehicle.
Car Hire Slovenia Tip 13 – Mandatory Equipment
Driving in Slovenia requires you to carry some specific equipment in your vehicle. You can get a painful on-the-spot fine if you're not holding the following items:
Warning triangle
Reflective vest or jacket
Spare set of lights
First-aid kit
Non-expired fire extinguisher
Now, you know everything you need to know about hiring a car and driving in Slovenia in 2022. When will you start your road trip?
Share