Some posts contain compensated links. Please read this disclaimer for more info.
What To Do In Mostar With Kids
Written by, Lyla Morris from LylaMorris.com a parenting and health care site.
When going on vacation with your kids, you need to consider their desires or at least what there is to do for kids in each place. If you are planning to explore Mostar, there are wonderful places to go with the kids in tow (and cool places to sleep to!)
In Mostar, there are places where kids can have fun and make wonderful lifetime memories. Activities that include swimming, climbing, riding, and sliding. There are recreational parks aplenty and Mostar has plenty of kids–friendly places to have fun – even if they are not strictly just for kids.
As a mother with kids, I always know, that no matter how many times I have planned trips with the children, things can go awry if I have not thought ahead.
Let me help you explore the list of kid-friendly attractions in Mostar:
Mostar Old Bridge – Stari Most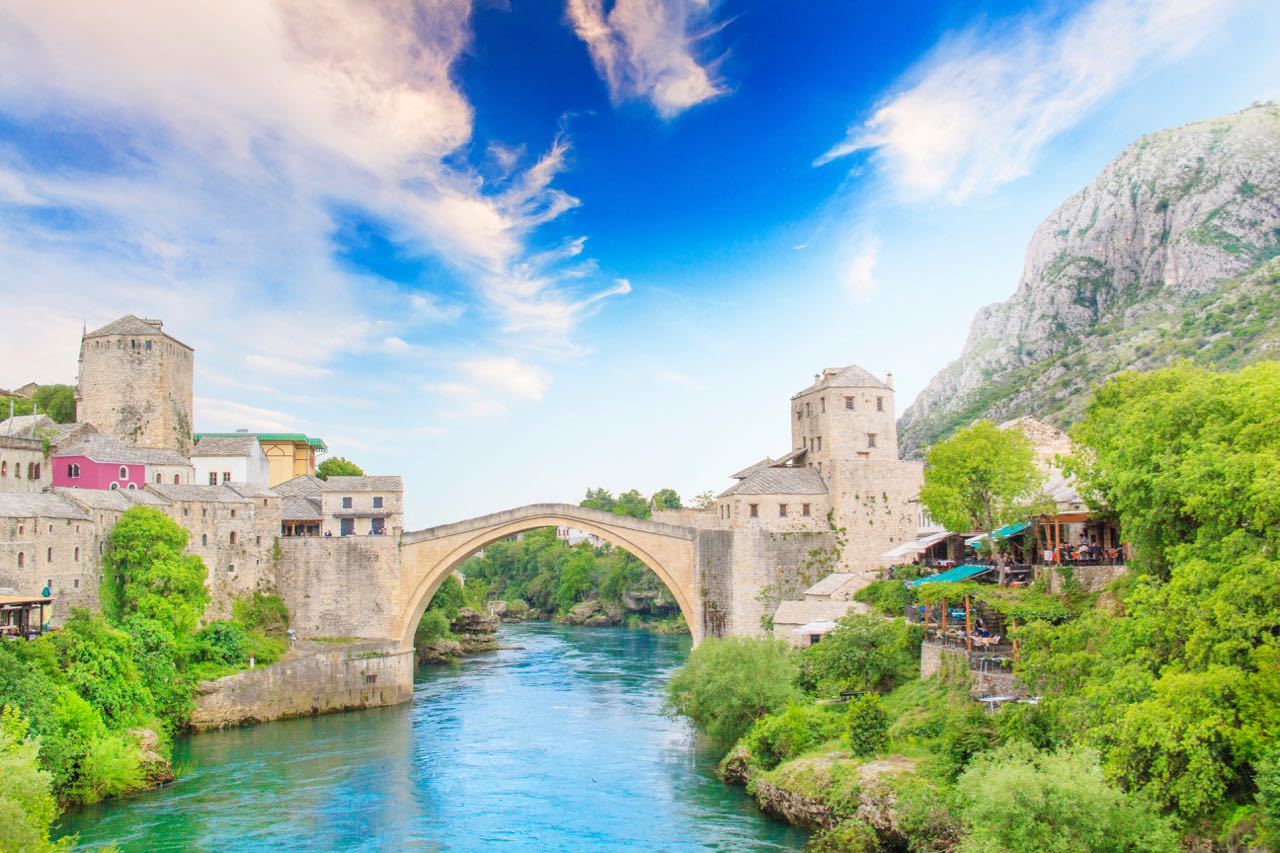 The old bridge (known as the Stari Most) is the most ancient attraction which was constructed in the 15-16th century.
Situated on the banks of Neretva River it is now the most visited tourist attraction in Mostar. Head there in the early morning as it will be less crowded.
The old bridge has a beautiful scenic view and is quite a peaceful place so you'll enjoy it too. Take the kids and head to one of the cafes by the river and sit and enjoy the serenity.
Old Bazar Kujundziluk
If you love shopping you should certainly visit Old Bazar Kujundziluk. The street embodies the old Ottoman lifestyle, with its rustic style buildings and cobblestone streets and is one of the most popular tourist stops for travelers.
While on a vacation with kids you can visit the colorful shops and give them a little pocket money to buy a souvenir.
Kajtaz House (Turkish House)
It's always a great idea to show kids the historical sites so they get an appreciation for how life once was. The Kajtaz House will do just that. It is a living museum, and will only take about 30 minutes to see, so it's perfect for the kids' attention span.
Kravice Falls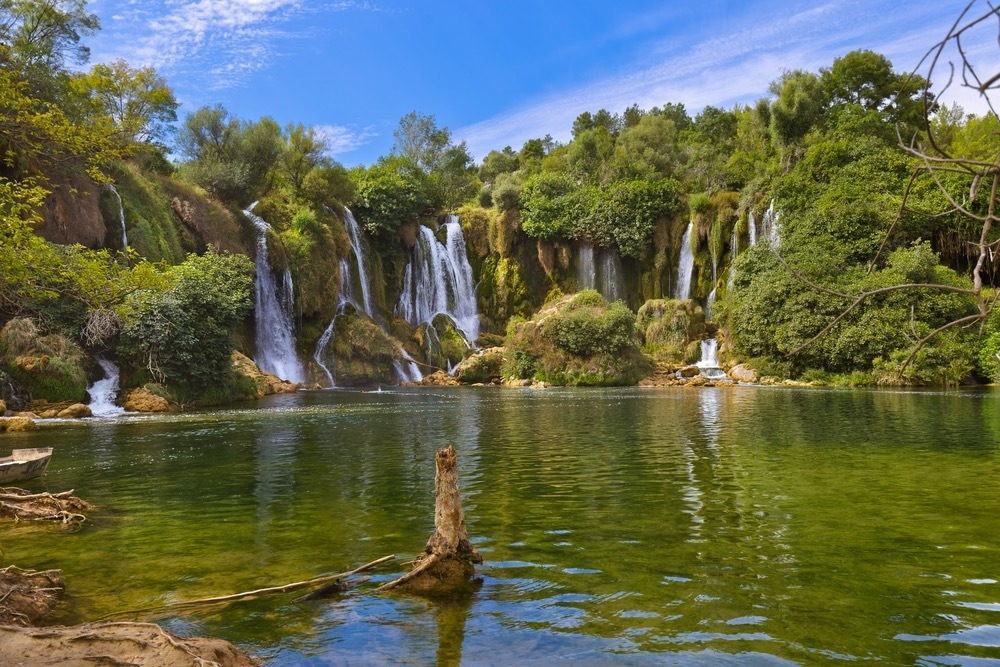 Although not in Mostar, Kravice waterfalls are one of the best places to visit in Bosnia-Herzegovina. A one hour drive from Mostar, Kravice Falls has a rope swing and a picnic area where you can just sit back and enjoy your vacation with kids.
Relish the beautiful backdrop of the waterfall. Open all year round, Kravice Falls won't disappoint. The best time to visit the waterfall has to be the springtime before the crowds invade.
Check out these other great day trip ideas from Mostar!
Neretva River
Neretva River is one of the longest and most beautiful rivers in the Balkans.
It's one of the best things to do in Mostar when visiting with family. Its total length is 140 miles (225 km) and there are various riverside cafes and restaurants where you can enjoy the beauty of the scenic landscape.
Blagaj Tekija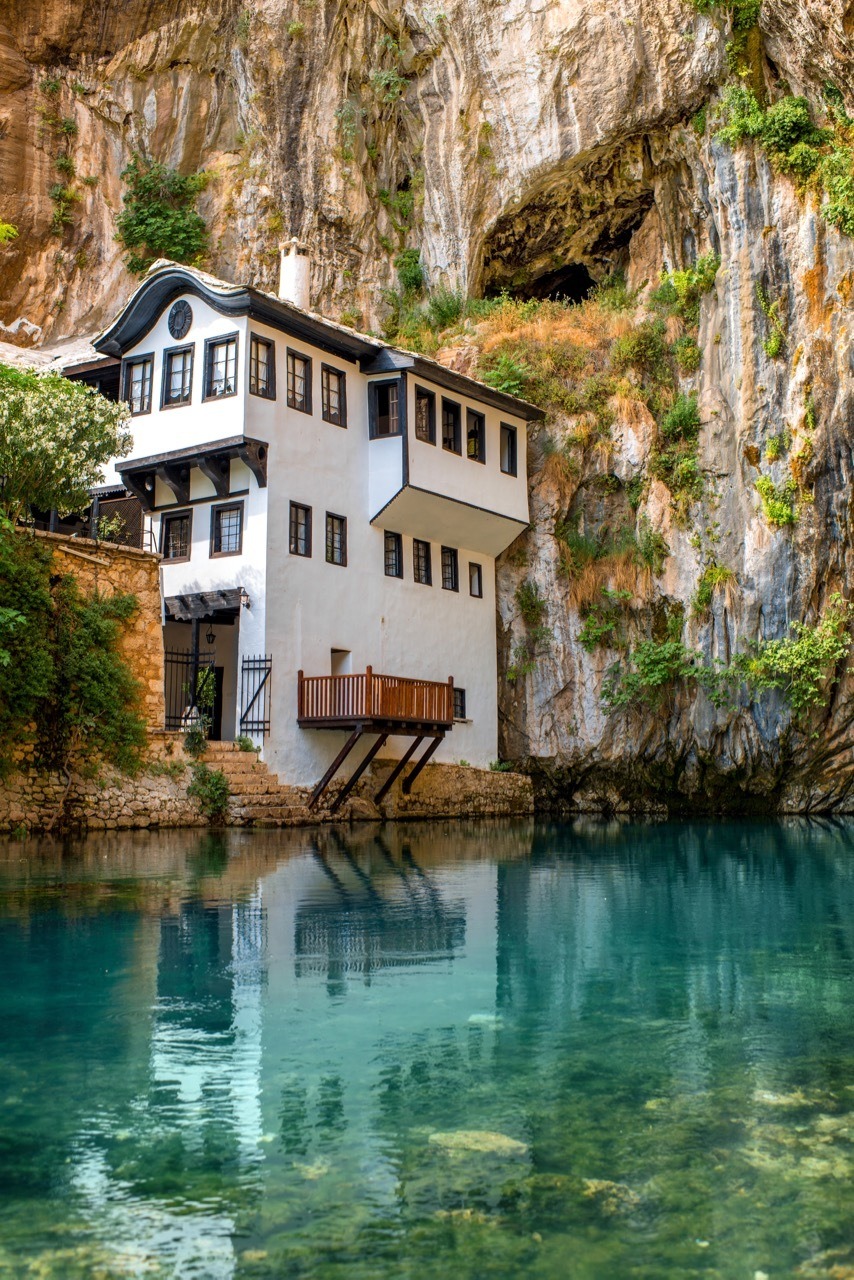 Blagaj Tekija is one of the most outstanding monuments to visit while on a family vacation – show the kids this nearly 600-year-old treasure.
It's a little village near the city of Mostar. The place is considered as a sacred place for performing holy rituals which was first founded during the height of the Ottoman empire was once a Dervish monastery.
War Photo Exhibition
For older kids, it's important to know about how places can be affected by wars, and a photo exhibition is a child-appropriate way to do that. The Mostar War Photo Exhibition provides insights about the history of the city to its modern-day self. The exhibition has around 50 photographs by a New Zealand born photographer Wade Goddard.
Muzej Hercegovine
The Muzej Hercegovine was established in the '50s with an idea to preserve the rich cultural heritage of the Ottoman empire. The Muzej Hercrgovine is kid friendly and children will learn about the city's history.
Saints Peter and Paul Monastery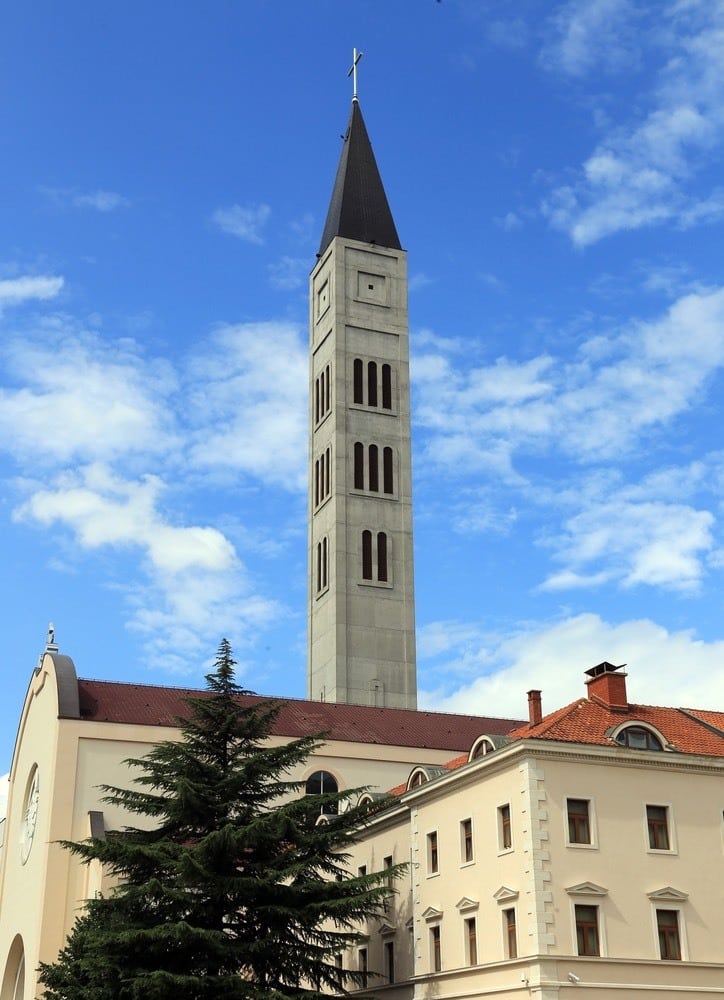 If you are looking to visit a church while on your family vacation in Mostar, then Saints Peter and Paul Monastery is the one to check out.
Situated near the Stari Most it has the highest bell tower in the city, which will ensure your children will have a great time as they can head up to the tower via lift. You and the children will enjoy the panoramic views of the old town from up high.
Mepas Mall
It is raining in Mostar? Never fear, take the kids to the malls where they can find each and everything from a toy store to game zones. The mall was opened in 2012 and it has over 80 stores and food corners on offer.
So, pack up your bags and visit Mostar with kids, we know you have a marvelous trip!
Share