2019 Advent In Zagreb Guide: Advent U Zagrebu Is Europe's Best Destination For Christmas
The Christmas holidays are fast approaching. I, for one, love this time of year. Everyone is happy, joyful, and spreading good vibes and a lot of love, especially those with children. Christmas is a time to spend time with family, a time to be thankful for all our blessings, and a time to take some well-deserved time off from work and school.
If you are planning to jump on a plane and travel this year during the Advent season, Advent in Zagreb should be at the top of your list. This is because Zagreb has won the award for Best Christmas Market Destination in Europe three years in a row now. So, you better believe the Zagreb Tourism Board has spared no effort to make the Zagreb Christmas Market even better this year.
Zagreb is a magical place during the Christmas Advent. It truly turns into a winter wonderland. The city comes to life with the lovely sounds of jingle bells, and Christmas classics played all over the city.
Additionally, the organizers of the Zagreb Advent celebrations also emphasize the importance of environmental protection. This year, they've taken the respectable decision to reduce the use of plastic throughout the entire event. There will also be improved accessibility for disabled people at several locations.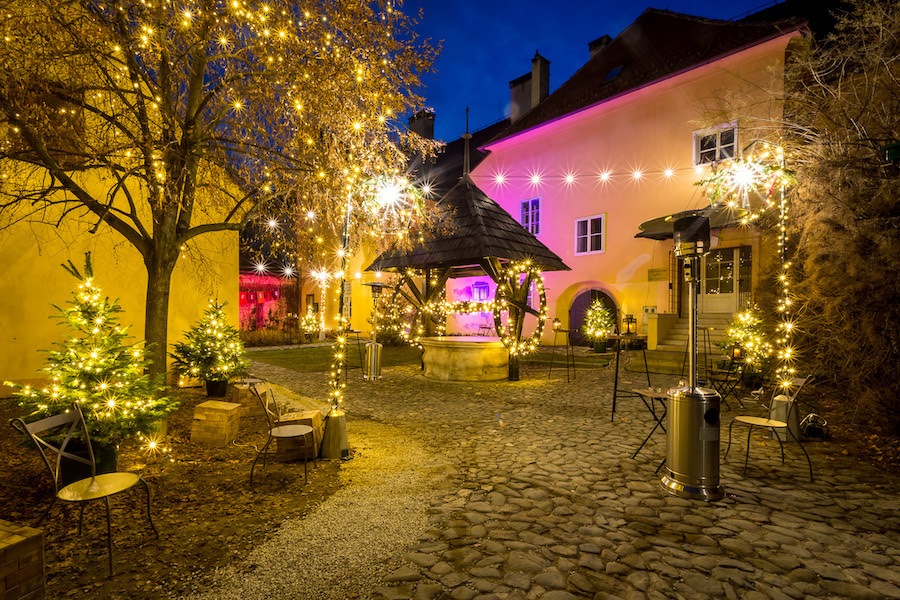 There are various concerts and musicals, performances, workshops, and exhibitions for kids and people of all ages. Not to mention the abundance of food offered on literally every corner of the street. Roasted chestnuts, mulled wine, fresh fritters, homemade sausages are just a few that come to mind. Advent in Zagreb will take place this year from November 30, 2019 to January 7, 2019.
There is an exhibition for literally everyone, and all of it is super-affordable, if not completely free.
Zagreb Advent Locations & Highlights
Ice Park At King Tomislav Square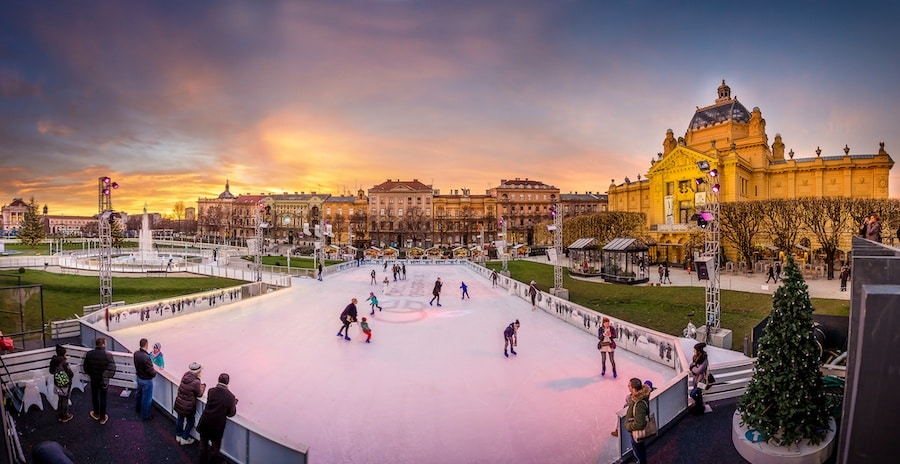 Adults and kids of all ages go crazy over the ice park that is set up at King Tomislav Square. Although there is a plethora of stuff to do during Advent in Zagreb, this might just be the absolute star attraction.
An otherwise-quiet park, Tomislav Square gets transformed into one giant ice skating arena for the winter holidays. A dazzling show of twinkling lights surrounds you as you slide your way across and around the ice rink.
Christmas music floats through the air, while the scents of mulled wine and freshly prepared food tingle your nostrils. On the sidelines, you will find many cute wooden houses that offer warm drinks, local foods, and traditional Croatian sweets.
Advent In Zrinjevac Park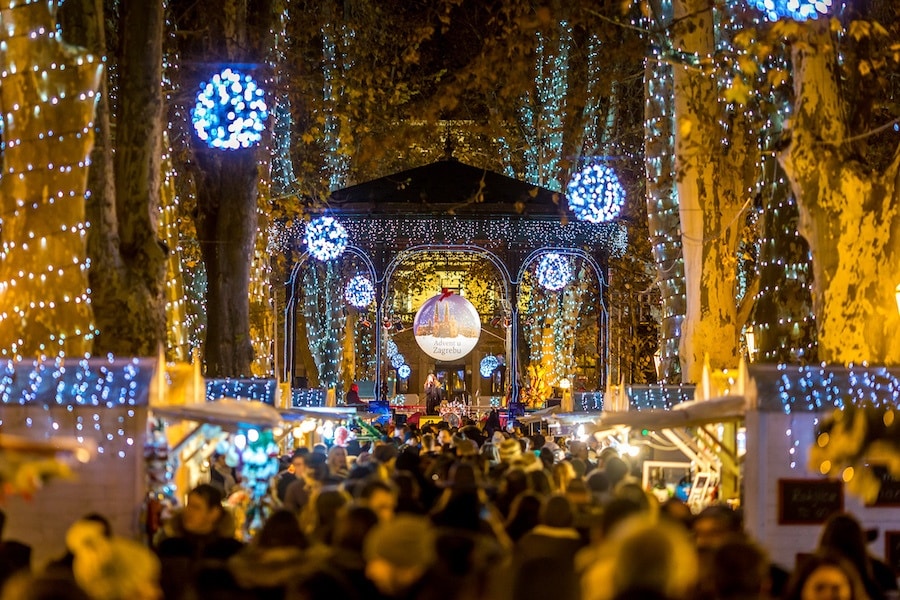 Zrinjevac is, by far, one of my favorite parks in Zagreb. A lovely little park right in the middle of the city, minutes away from the central Ban Jelačić Square, surrounded by lots of timeworn, towering pine trees. Benches offer a very cozy and romantic feel. It is a perfect place to sit, relax, and watch the world go by.
During the Christmas season, this park transforms into something extraordinary and even more beautiful. Christmas lights decorate all 220 plane trees, while many cozy wooden houses line the walking areas of the park. Each one offers its own traditional Croatian specialty, from handmade souvenirs and unique Christmas ornaments to local arts, specialty foods, wines, and sweet delicacies.
There is an old musical pavilion in the middle of the park, where some kind of cultural event takes place every night. This includes musicals, traditional dances, children's performances, choirs singing traditional Christmas songs, and much more.
If anything, Advent in Zrinjevac is the coziest and most homey-feeling place to sip on mulled wine and sample traditional Croatian Christmas snacks. It's like enjoying Christmas with hundreds of strangers around dozens of Christmas trees, one big, happy family spending time together.
Christmas Tale On Ban Jelačić Square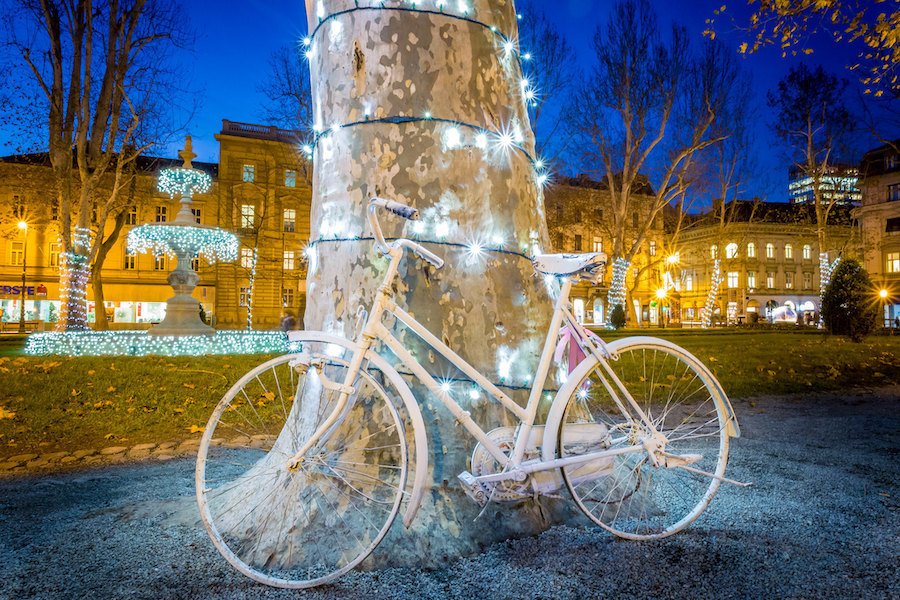 Regardless of the time of year, there is always something happening on Ban Jelačić Square, Zagreb's main square. But it becomes even more special during the Christmas Advent season. For one, every year on the first day of December, a large Advent wreath is put up around the Manduševac Fountain. This happening attracts thousands of people who take pictures or just sit and soak up the Christmas atmosphere.
This central square is one of the focal points of Advent in Zagreb, characterized by imaginative scenes, decorations and ornaments. If you're looking for a fairy tale feeling, you'll find that here!
A big Christmas tree is put up near the "clock" with traditional Zagreb heart decorations. In the middle of the square, you will find a large stage, where many concerts and dance performances take place each night. Visitors will also enjoy the treats offered at one of many wooden houses. Such as traditional delicatessens, mulled wine, sausages, treats, and souvenirs.
If you're sticking around until New Year's Eve in Zagreb, this is also the largest space in the city to celebrate kicking off 2020.
Zagreb Artisan Advent
There's plenty going on at Ban Jelačić Square during the Advent in Zagreb, but this particular part of it is worth highlighting. The Zagreb Artisan Advent features a collection of about 20 pop-up craft shops.
Housed in small huts that seem to come straight from a fairy-tale land, this is where you can find all kinds of authentic products, from handmade woodwork and cloths to ceramics and glass to old maps, honey cookies and gingerbread.
Advent On European Square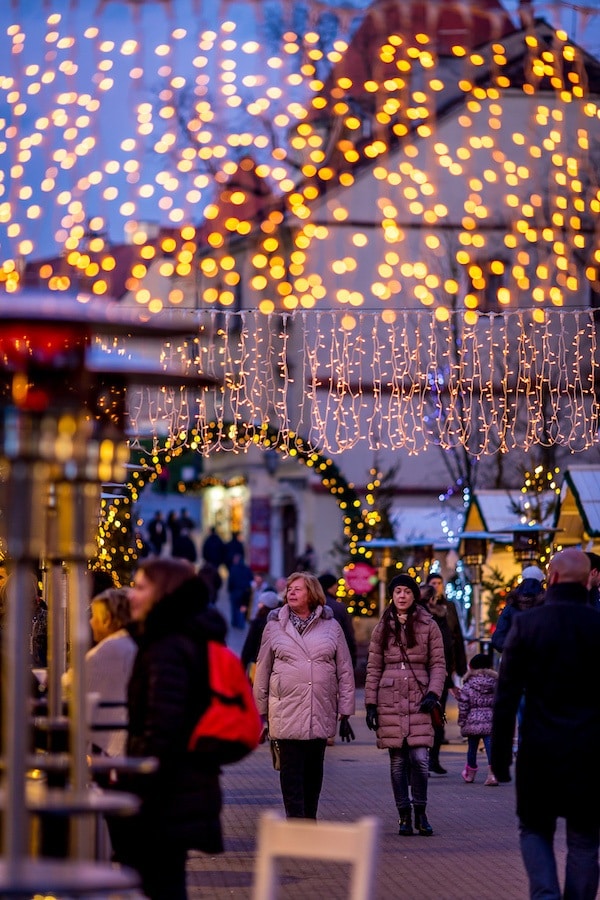 Situated mere steps from Ban Jelačić Square, pedestrian European Square is somewhat less traditional and more "urban." Some would say it's a bit more formal, although that statement must be taken with a huge grain of salt. Advent on European Square involves a varied selection of concerts, film screenings, and art exhibits, all spread out throughout the month of December.
Of course, there is also plenty of delicious mulled wine and food to keep you fueled all evening. Not surprisingly, this a much-favored meeting point for young creative people this time of year.
Fuliranje – Fooling Around At Strossmayer Square
"Fuliranje" or just simply "Fooling Around" is one of the first and best Advent events in Zagreb. It is simply walking around the city, singing, dancing, talking to, and getting to know strangers, while having a great time. You will enjoy lots of great food, treats, drinks, shops, fun photo booths, concerts, and much more.
The Fooling Around event takes place at Strossmayer Square, in the very heart of the city, between Tomislav Square and Zrinjevac. During the Zagreb Advent festivities, this particular area becomes "Strossmartre" after the charming Montmartre neighborhood in Paris. From the Strossmayer Promenade, you can enjoy amazing views over the city, which is especially magical when all lit up in December.
This particular part of Advent in Zagreb involves some of the best Croatian chefs who present their culinary art on the street and share their life and food philosophy with you.
There's also a distinct musical aspect to this. At a sizeable open-air disco, music will be dedicated to the disco culture and big music influencers of the second half of the 20th century. Over the past half-decade or so, over 500 concerts, music performances, and DJ gigs have taken place.
When spending the Christmas holidays in Zagreb, go and check it out. It's arguably the most "Zagreb" of all Advent events in the city. My advice is simple: Be Fun. Have Fun. Goof Around. Fool Around. Be Jolly.
Christmas Fair On Bogonićeva
Strolling the street of Bogovićeva in the center of the city, you will find some really great gifts and stocking-stuffers for your family and friends. Long rows of little wooden houses line the street, selling handcrafted gifts, souvenirs, Christmas ornaments and decorations, handmade knitted hats, scarves and gloves, carved glass souvenirs, and much more.
You will especially love the scents of the homemade delicacies, such as fritters, roasted chestnuts, hot chocolate, mulled wine, cooked sausages, various Croatian pastries, and cakes.
It is a wonderfully unique atmosphere. As you walk the streets of Zagreb, you will see people strolling the streets, standing around, enjoying hot drinks and snacks, laughing, talking, and having a great time. The city is vibrant and full of life!
Advent In The Tunnel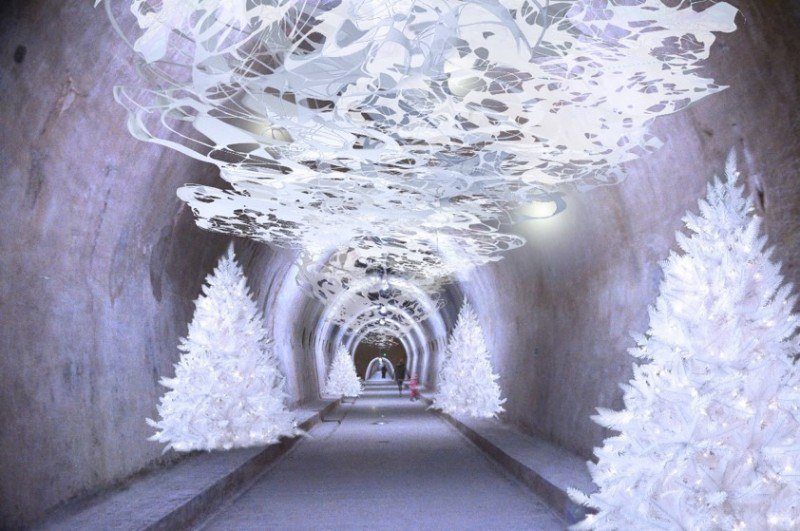 This is one of the most interesting and exciting features of the Zagreb Christmas markets. A former World War II tunnel, the Grič Tunnel gets transformed into a winter wonderland for the holiday season. While it's still a relatively discrete and less-known attraction, it's totally amazing.
A walk through this historic tunnel in December is an audiovisual experience unlike anything else. There are 3D installations, Christmas music, and video projections, acoustic installations. A truly extraordinary experience not to be missed. This year, the theme of the Tunnel is The Nutcracker.
Advent In Maksimir Park
Away from the bustling streets, Maksimir Park is transformed into an Advent oasis at the end of the year. There's plenty to see and do here for both adults and children.
You can see a quirky photo installation by the Museum of Illusion, enjoy a wide range of foods and drinks, listen to a Christmas concert, take part in workshops, and so much more. On top of this, Maksimir Park is super-close to the Zagreb Zoo, which is always a popular destination among kids, even in winter.
Marić Passage Advent
Although rather small, the Marić Passage is a neat little attraction during Advent in Zagreb. Running between Gajeva Street and Praška Street in the heart of the city, this is a tunnel created by intertwined tree branches that are lit up by thousands of LED lights. It's a wonderful way to walk to and from other Christmas highlights in the city.
Advent In The Sisters Baković Passage
Here, you can walk into an old film studio and feel just as if you were the star of a Christmas movie. Additionally, this is a fantastic place to watch Christmas films for all ages, played by the Europa Cinema.
Live Nativity Scene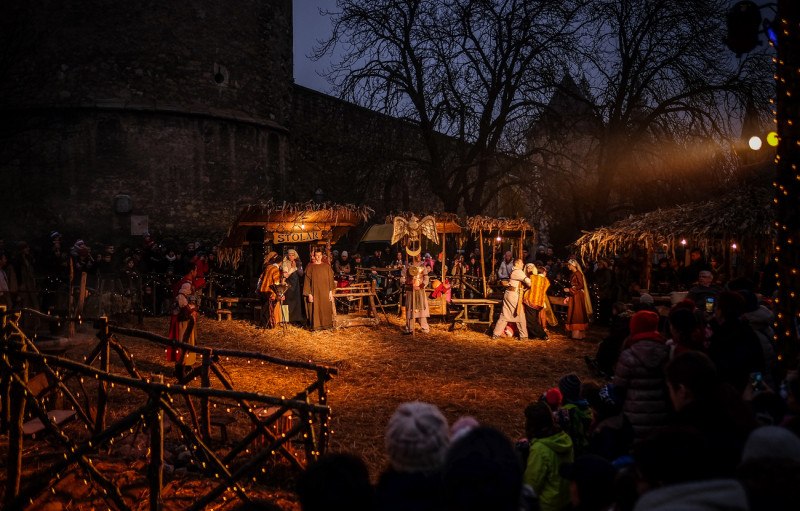 The Live Nativity Scene at the Zagreb Cathedral is another Advent in Zagreb highlight to look for. A real-life display of baby Jesus in his crib, the manger, people of Bethlehem, farm animals, shepherds, and three wise men. This is a special kind of experience that will take you back to the time of Jesus' birth and make you remember what Christmas is all about.
Advent At Prekrižje
Built in 1942 as a summer residence, the rustic villa of Prekrižje is a wonderful example of Croatian architecture between the two World Wars. The interior consists of traditional Croatian decor, with such features as embroidery on furnishings and textiles, cast-iron lamps, ceramic stoves, and trunks of carved wood.
This villa has been used as the setting of formal meetings and receptions of the President of Croatia and is part of the presidential complex. During Advent in Zagreb, you can discover the authentic beauty of the building, enjoy music programs and concerts, and see festive arrangements. Check this page for up-to-date event dates and times.
Advent In Tkalča
Advent in Tkalča features an extensive program of displays, events, and activities in the oldest parts of Zagreb, the neighborhoods of Kaptol and Gradec. You can listen to old Zagreb songs while strolling these historic streets and participating in workshops that teach you how to make things like a wooden nativity scene, lavender hats, and lamps.
Advent With Films In Tuškanac
A brand new location at Zagreb Advent this year, Tuškanac brings together the charming old cinema Kino Tuškanac and the magical beauty of the Tuškanac forest. At this cinematographic location, you can watch a series of holiday movies for all ages, a perfect activity to do with the entire family.
BAŠ NAŠ Advent At Klovićevi Dvori
For all things Christmas, from traditional food to music, the Gradec Plateau in the Upper Town will once again be a popular destination this year. The special BAŠ NAŠ Advent at Klovićevi Dvori is fun party with exhibitions, concerts, food stalls, an ice-skating rink, party programs and more. It's one of the best places in Zagreb for holiday Instagram photos!
Opening hours are:
Monday through Friday: 2 pm to 12 pm
Saturdays: 10 am to 12 pm
Sundays: 10 am to 12 pm
Christmas Eve: 10 am to 12 pm
Christmas Day: 5 pm to 11 pm
New Year's Eve: 10 am to 2 am
Advent In The Oktogon
A novelty at this year's Advent in Zagreb is the Advent in the Oktogon. This urban passageway runs through the historic former First Croatian Savings Bank building and connects Ilica Street and Petar Preradović Square. During the Zagreb Christmas festivities, this will be yet another location sparkling with Christmas lights, featuring amazing decorations and hosting concerts.
Advent In Lantern Light
This events involves the lighting of the gas lanterns in the historic Upper Town of Zagreb. You can join the lamplighters, take part in this tradition and sing along to Christmas carols in this typical Zagreb custom. The lighting of the lamps happens at 4.30 pm on December 4, 5, 11, 12, 18, 19, 24 and 26.
Zagreb Advent Cultural Events
Croatian National Theatre
Zagreb's most beautiful theatre is the setting for many classic plays and operas, including La Boheme, The Magic Flute, and The Nutcracker, which is this year's theme. This a fantastic place to be for a memorable Christmas concert.
Outside the Croatian National Theatre, you'll find a stage where numerous cultural events take place. Go and have a look, and enjoy the scent of cinnamon floating through the air, the sweet sounds of holiday music caressing your inner ears, and the all-round magic of the atmosphere.
This year's opening hours at the Croatian National Theatre are:
Every day: 10 am to 12 pm
Christmas Eve and New Year's Eve: 10 am to 5 pm
Christmas Day and New Year's Day: 5 pm to 12 pm
Additionally, live concerts will take place every single day during Advent in Zagreb from 6 pm to 7.30 pm.
Zagreb Christmas Balconies
During the Advent Season in Zagreb, the six-piece Ad Gloriam brass ensemble will hold various concerts on balconies of some of the most beautiful buildings in Zagreb – a music lover's delight.
Adventfest In The Cathedral
Visit the iconic Zagreb Cathedral and hear Croatia's largest organ being put to use. This is where you can enjoy impressive concerts by a variety of musicians several evenings in December. These are this year's planned Christmas concerts at the Zagreb Cathedral:
December 4 at 6.30 pm: Cathedral Mixed Choir
December 11 at 6.30 pm: Mary Help of Christians Church Choir – Knežija, Tamburitza Orchestra Gaj
December 18 at 6.30 pm: Rucner Quartet
December 21 at 7 pm: Dario Teskera (trumpet)
All these concerts are free to visit!
Advent Classic Fest
Four times during Advent in Zagreb, can you enjoy the most ear-pleasing classical music performed by musicians from Croatia. The entry is free of charge and the concerts take place in various locations throughout the city.
December 1 at 7.30 pm: Mimara Museum
December 8 at 7.30 pm: The Kontesa Jazz & Cabaret Club
December 15 at 7.30 pm: St. Mark's Church
December 22 at 7 pm: Evangelistic Church
Parks And Churches
Music lovers will especially love the traditional Christmas caroling, where choirs and ensembles will perform on the open music pavilion in Zrinjevac Park, St. Catherine's Church and St. Blaise's Church, followed by a Christmas walk through the Upper Town. Enjoy world-famous works by great composers, such as Vivaldi, Schubert, Mozart, and Bach.
Advent In Concert Halls
Numerous other concerts and musical performances take place all across Zagreb in December. Styles vary wildly, from Edith Piaf to children's songs to the Advent Tango, a festival of Argentinian music, and dance. The two participating concert halls in Zagreb are Concert Hall Vatroslav Lisinki and the Croatian Music Institute.
Advent In Museums And Galleries
Various museums and art galleries all across the city also partake in this year's Christmas celebrations in Zagreb. You can see a variety of shows, exhibits and performances at the following institutions:
Museum of Arts and Crafts: December 6 to January 12
Bačva Gallery, Home of HDLU: December 17 to 22
Zagreb 80's Museum: November 30 to January 7
Zagreb City Museum: December 5 and 6
Arts Pavilion: until January 5
Golden Hall at Croatian Institute for History: December 5, 12 and 17
Zagreb Advent Postcards
This fun initiative involves professional musicians and singers who perform at popular street corners throughout central Zagreb. During Advent in Zagreb, you can find them on these days, times and locations:
December 3: 4 pm at Oktogon and 4.45 pm at Stone Gate
December 10: 4.30 pm at Stone Gate and 5.15 pm on Dežmanova Street
December 18: 4.30 on Dežmanova Street and 5.15 pm at Oktogon
December 23: 4.30 pm at Oktogon and 5.15 at Stone Gate
For Young Crowds
For all the young and single people, I would recommend visiting the European Square during the Advent Season (see above). Located in the heart of the city, it has an excellent offering during Advent, including lots of concerts, exhibitions, and attractions to enjoy. So, grab a warm mulled wine and hit the pedestrian zone for some great fun.
Just For Kids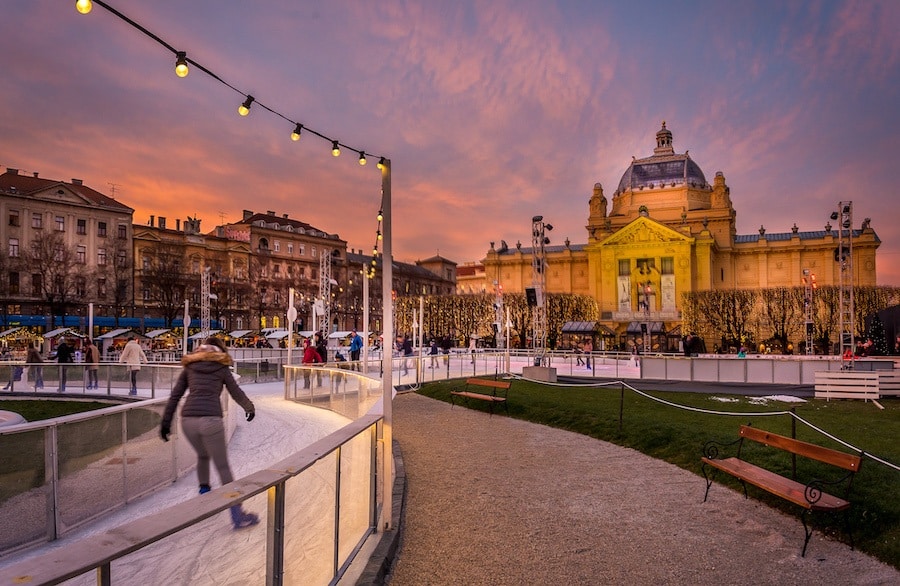 "The Tale From Grič"
Kids will also enjoy the fun adventure of the Tale from Grič at the Vranyczany Plateau in the Upper Old Town. This program is inspired by the characters from the tale "Stribor's Forest," a famous fairy tale by the Croatian author Ivana Brlić Mažuranić.
The decorations are similar to the famous Stribor Forest fairy-tale setting, creating a magical, even mystical, atmosphere. Children and parents can enjoy delicious foods and find fun souvenirs in the nearby wooded stands. Various kids' workshops take place, along with readings of fairy tales from the author Brlić Mažuranić.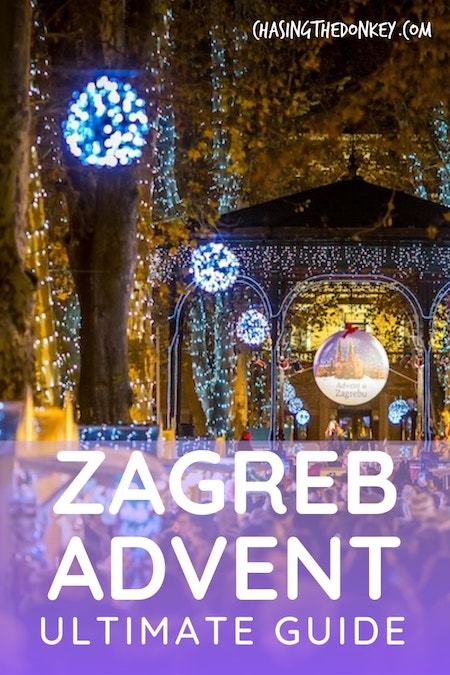 Christmas Story In Čazma
For all you parents out there, this is a must-see for you and your children! Taking place from November 29, 2019 to January 12, 2020, this Christmas fairy tale is about an hour's drive from Zagreb, definitely worth the drive. The Salaj family has been creating a fairy-tale Christmas tradition for the last 14 years by decorating their garden and performing various fairy tales for families and children.
Imagine an atmosphere with millions of stars scattered everywhere, Christmas lights, decorated trees, sounds of mill-wind, waterfall from the River Grabovnica, fireworks, and so much more! Children will feel like they are a part of a real fairy tale, surrounded by lots of love, laughter, and good cheer.
To keep you warm, you can sip on a cup of tea, hot chocolate, or mulled wine. Delicious desserts accompany these beverages to perfection. The family offers a variety of different events and programs to please every visitor.
Other Great Events
If you plan on visiting Zagreb during Advent, look out for these great events and exhibitions as well:
The Backo Mini Express, a massive set-up of hundreds of model trains traveling throughout a magical miniature winter landscape.
Advent in Marija Bistrica with Advent concert performances
Christmas with the kids from Ribnjak Park
New Year's concert
New Year's changing of the guard with horses, performed by the company of Kravat regiment
With all of these exciting Advent exhibitions, it is no surprise why Zagreb is the new Advent superstar in Europe. The city offers a unique, must-experience atmosphere for all ages. More and more tourists from all over the world are making Zagreb their top destination to spend the winter holidays, especially during the Christmas season.
Having experienced this incredible event myself, I have to tell you it is one of a kind! It is fun, safe, vibrant, enchanting, and life of joy. Every corner you walk makes you feel very warm and cozy inside. It's simply an incredible experience that you must have yourself.
Zagreb Christmas Markets Dates 2019
This year, the Christmas markets and Advent events in Zagreb take place from November 30, 2019 until January 7, 2020.
How To Get To Advent In Zagreb 2019
If you're traveling internationally, the best way to get to Zagreb is to fly into Zagreb International Airport. Be sure to organize your private transfer from Zagreb Airport to Zagreb in advance, so as to avoid those pesky taxi cues in the middle of winter. The bonus is you will have a professional driver greet you at the airport arrivals and help you with your luggage. This way, you'll be on your way to your accommodation in no time.
If you're planning to spend more time in Europe, this list of European Christmas markets is just what you need – although if you do not have the time to cross borders then these other great Christmas Markets in Croatia, including those in Zadar, Split, Dubrovnik, and Rijeka will suit you just great.
Other Ways To Enjoy The Holidays In The Balkans
Share