One Week In Slovakia Itinerary
Written by Jiayi from The Diary of a Nomad.
Slovakia wouldn't come to mind for most people when thinking of the perfect place to vacation in, but it's definitely one of the most underrated dream destinations on earth.
This country has so much to offer, whether it's a quiet nature getaway or a historical journey back to Medieval times. Better yet, it has something for every kind of traveler, whether you're into history, nature, culture, or adventure.
This one-week itinerary takes you to some of the most remarkable places to visit in Slovakia, from the magical fairytale castles to the majestic mountain ranges.
You'll discover tons of hidden gems in this country that you might have never heard of before, and let's be real — Slovakia definitely deserves more of your time than just a day trip to Bratislava! So without further ado, here's how to spend one swell week in Slovakia.
Day 1: Bratislava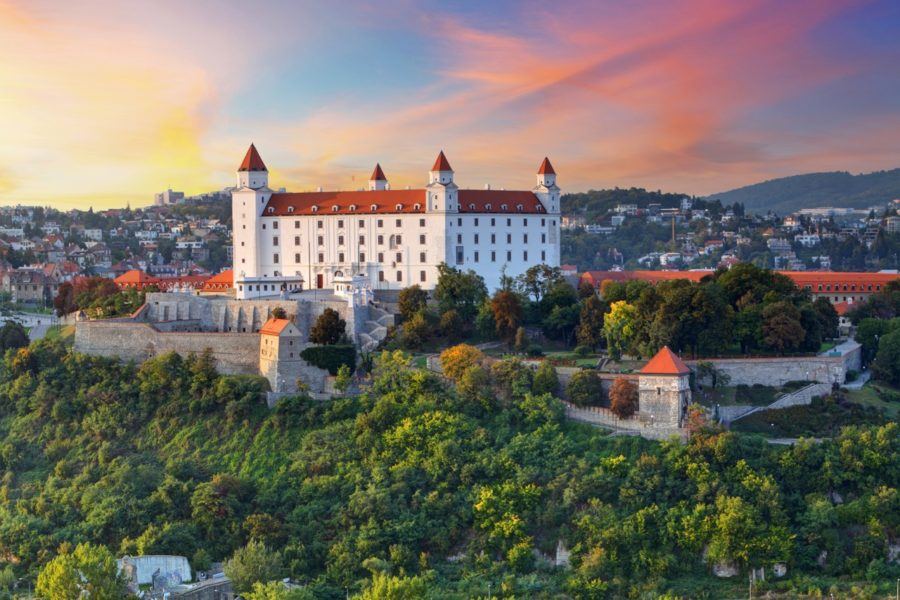 Spend your first day exploring the capital of Slovakia, home to a charming Old Town and a historic castle on a hill. Start by wandering the cobblestone streets of the Old Town, where you can learn a lot about the history of Bratislava.
The Old Town is relatively small, and you can quickly go from one end to the other in just 10 minutes. However, there are tons of shops and cafes there, so you can take it slow, relax, and enjoy your time in this historic neighborhood.
The medieval Michael's Gate is one of the main things to see in the Old Town. It houses a museum of the armory, and you can also climb up its tower to get a nice view of the area. Afterward, stop by St. Martin's Cathedral, the largest church in the city, and the Old Town Hall, one of the oldest buildings in Bratislava. You can get another fantastic bird' s-eye view of the Old Town from the top of the Town Hall Tower.
Don't leave Bratislava without stopping by the unique Blue Church, the UFO Observation Deck, and its two main castles: Devin Castle and Bratislava Castle. You can even take a free Bratislava walking tour that takes you to all the most remarkable spots in town in 2.5 hours.
Be sure to stop by Zeleny Rodrigéz for some delicious local food, and stay at one of the many hotels and guesthouses in the Old Town.
TRAVEL COMPANIES WE USE AND TRUST
Day 2: Bojnice Castle + Čičmany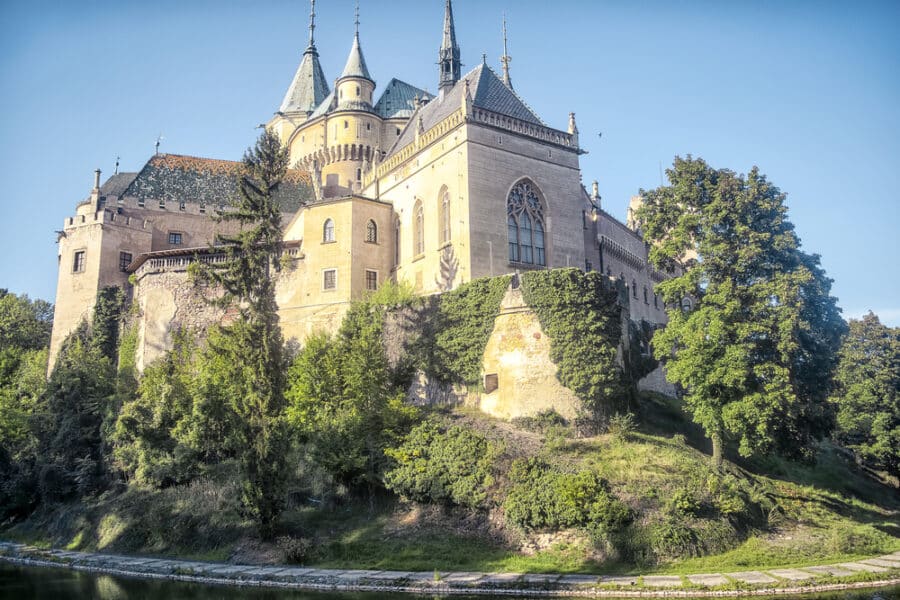 After exploring the capital of Slovakia, rent a car and drive east to Bojnice Castle, rated by many as the most beautiful castle in the whole of Central & Eastern Europe. It'll take about 2 hours to reach the castle from Bratislava, and it should take around 2-3 hours to explore it all.
Bojnice Castle was built in the 12th century and has tons of Romanesque, Gothic, and Renaissance influence in its architecture. It costs 13 euro to enter and tour the castle, and you can see some pretty cool interior decor there.
Even more impressive is the large garden surrounding the castle. Walking around, you'll get an incredible view of the castle, which you can enjoy from various angles and perspectives. The garden is also a great place to have a picnic.
Once you're done exploring Bojnice Castle, drive 45 minutes north to the tiny village of Čičmany. This unique village is remarkably well-preserved and is characterized by its many black timber houses with white geometrical patterns painted on them. It's a great place to learn about traditional Slovak folk art and what village life was like back in the days.
You can do a guided tour of the village once you get there, and then have some traditional local cuisine at the village restaurant. Stay the night at Kaštieľ Čičmany, a very friendly and cozy family-run hotel.
Day 3: Vlkolínec + Orava Castle
On your third day in Slovakia, visit the beautiful Orava Castle with a stop in the village of Vlkolínec. From Čičmany, it takes around 2 hours to reach Vlkolínec by car. This UNESCO village is characterized by its 45 traditional log houses that give you the feeling of being inside an open-air museum.
You can learn a lot about the culture, history, and folklore traditions in Slovakia by wandering this little village. There's also a museum as well as vendor shops selling hand-made souvenirs.
After you're done exploring Vlkolínec, head over to the stunning Orava Castle, which is just 45 minutes by car from the village, Orava Castle is an incredibly picturesque monument that's really well-preserved and very engaging to visit. It costs 7 euro to enter its premises, and after a bit of climb up the hill, you'll reach one of its central courtyards, where there are usually live performances that depict scenes from the Middle Ages.
Be sure to climb up to the Upper Castle, where you can get a spectacular view of the castle grounds from above, as well as the stunning green rolling hills and Orava River that surrounds it.
Once you're done exploring Orava Castle, it's time to drive east to one of the national treasures of Slovakia: the Tatras mountains. It takes about 1.5 hours to get there by car from Orava. Spend the night at a guesthouse or hotel in the Tatras region. The Grand Hotel Kempinski High Tatras is an excellent option if you want to treat yourself to a luxurious stay.
Day 4 – 5: The Tatras Mountains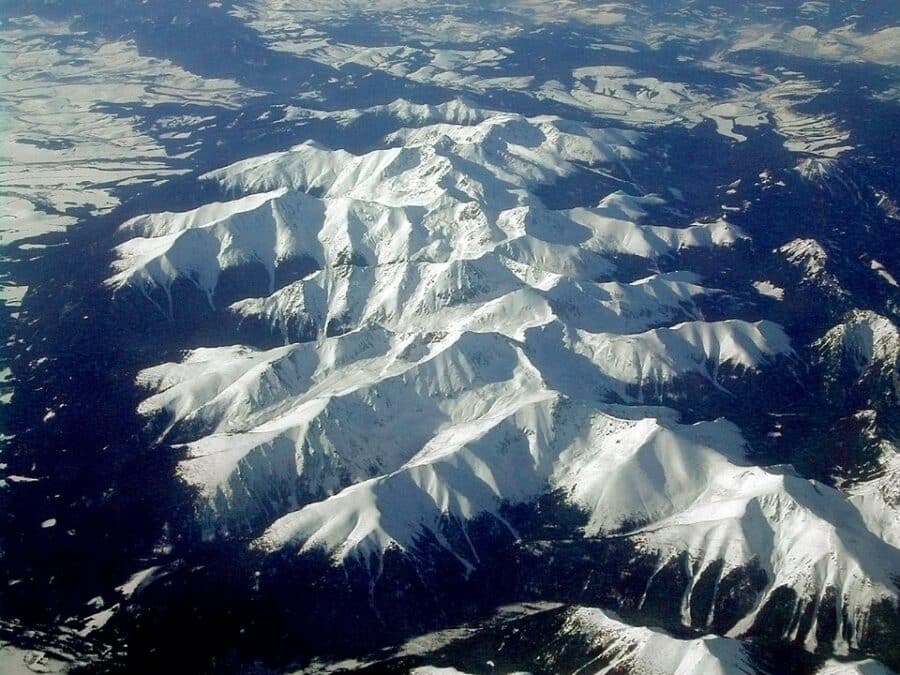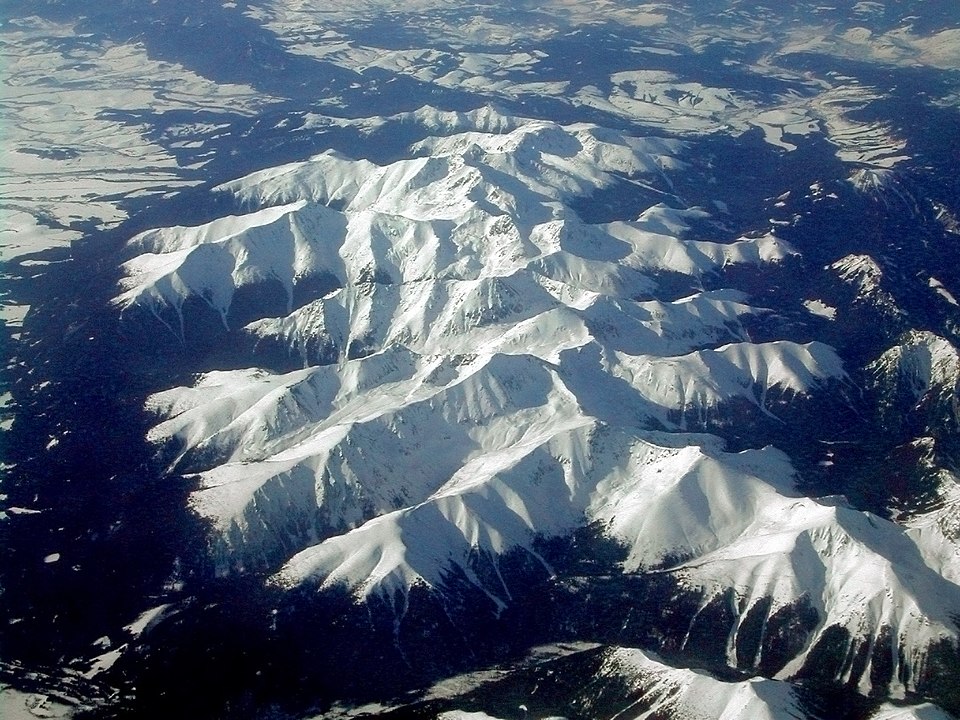 If you ask most Slovaks what they're most proud of about their country, their answer would probably be the Tatras Mountains. And when you're there, it's not hard at all to see why. These mountain ranges are incredibly breathtaking and offer amazingly picturesque hiking trails that totally deserve at least two whole days of your itinerary.
The Tatras are divided into two parts: the High Tatras and the Low Tatras. Both of them are worth exploring. The High Tatras is famous for its dramatic landscapes, snow-capped peaks, and majestic waterfalls, while the Low Tatras also offers plenty of hiking trails and walks around beautiful lakes.
Some of the best hiking trails in the Tatras are Rysy, Koprovsky, Velka Svistovka, and Belianske Tatras. You can find trails here suitable for all kinds of hikers, from beginners to the very experienced. If you don't enjoy trekking for long periods, you can also take short walks around the beautiful Tatras lakes, such as Štrbské Pleso and Popradské Pleso.
There are also plenty of spa hotels in the Tatras, so you can treat yourself to a nice massage after a long day of walking. If you're visiting in the winter, Tatranská Lomnica is the highest ski resort in Slovakia and offers incredible winter wonderland views.
Day 6: Spiš Castle + Bardejov
After you're done exploring the Tatras, continue driving east to Spiš Castle, which is 1 hour away by car. This castle is very different from both Bojnice and Orava Castle in that it is mostly in ruins — which is precisely what makes it exciting and picturesque.
The ruins of this 12th-century castle sit on top of a hill, and getting there involves a very relaxing uphill stroll. Once you're inside, your 8 euro ticket will get you a free English audio guide, so you can learn about the history of the castle as you wander around. Be sure to climb up the castle tower to get a nice view of the castle's surroundings!
Spiš Castle is just about 1.5 hours southwest of Bardejov, one of the most stunning medieval towns in Slovakia. After you're done visiting the castle, make your way there and spend the rest of your day exploring the colorful squares and streets of this UNESCO town.
The main attraction to see in Bardejov is Market Square, which is surrounded by pastel-colored houses. Be sure to climb up the tower of Basilica of St. Egidius in the middle of the square to get a nice view of the square from above. You can also stop by Šariš Museum inside the square to check out some Carpathian icon galleries.
After a couple of hours in Bardejov, drive south to Košice and spend the night there. The drive should take around one hour.
Day 7: Košice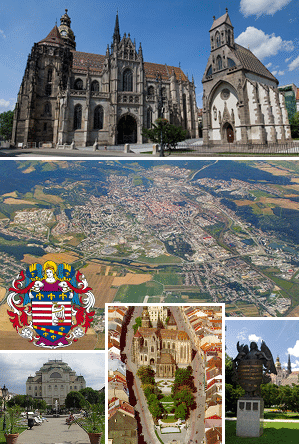 The final stop of this week-long itinerary in Slovakia is Košice, the second-largest city in Slovakia and the beating heart of Eastern Slovakia. The great thing about Košice is that the prices there are cheaper than in Bratislava, and it's also the best place in Slovakia for foodies or anyone interested in Slovak cuisine.
In fact, there are tons of excellent restaurants in town where you can taste the best Slovak dishes, such as bryndzové halušky. There are also plenty of fabulous international and fusion restaurants too. Some of the best places to eat in town are Med Malina and Camelot.
During your day in Košice, don't miss out on wandering the stunning Old Town, home to an incredible amount of historical buildings, towers, and sculptures. Stop by St. Elisabeth's Cathedral and climb up its tower to get a nice bird's-eye view of the whole city. Crafts Lane is another great spot to visit as you can pick up lots of cool hand-made souvenirs there to bring home.
Final Thoughts
Now you have a week-long itinerary for Slovakia, which includes a mix of historical, adventurous, and cultural experiences. One thing is for sure — Slovakia is definitely an incredibly underrated country, and it's something you'll probably only fully understand once you explore beyond its capital city.