Some posts contain compensated links. Please read this disclaimer for more info.
€100 Airbnb Coupon: Plus How To Use Airbnb (Tips & Tricks) In 2022
What are the most expensive parts of any trip or vacation? Flights or transportation, accommodations, food, and activities, right? Well, Airbnb is working to make the accommodation more cost-effective around the world.
For a long time, I never used Airbnb. I just did not trust the idea. But, as more and more friends told me it was great, we decided to give it ago on a trip to Zagreb. Now, we're great fans of the company and the fantastic accommodation services it provides. In this post, we'll explain the ins and outs of the first time Airbnb guest coupon system. We'll also tell you all about how to use Airbnb to get the best experience.
What Is Airbnb?
Airbnb is a website/app designed to allow people who own private residences to list their properties for nightly, weekly or monthly rentals. These are often incredibly unique, local accommodations. For example, you can stay in an actual castle in Croatia or a trendy Manhattan loft in New York City.
Using Airbnb is often much cheaper than booking hotels in the same area. They may also come with extra perks. Complimentary water, use of kitchen spaces, homemade breakfast in the morning, and tons of other additional amenities can be found in Airbnbs.
Many Airbnb properties often have the owners either on-site or close by, allowing renters to meet and chat with a local about popular attractions, restaurants, and much more. It is common to have a property owner volunteer to show you around or share a meal to chat about the local community.
Now, we're getting to the exciting stuff… How to get coupons for Airbnb that work!
How Do I Get Airbnb Coupons In 2022?
To receive a first time Airbnb promo code, you need to get a FREE account first or login to the one you created. If you use this link here, you'll get a welcome credit from Airbnb (as so will I).
How To Use Airbnb Promo Code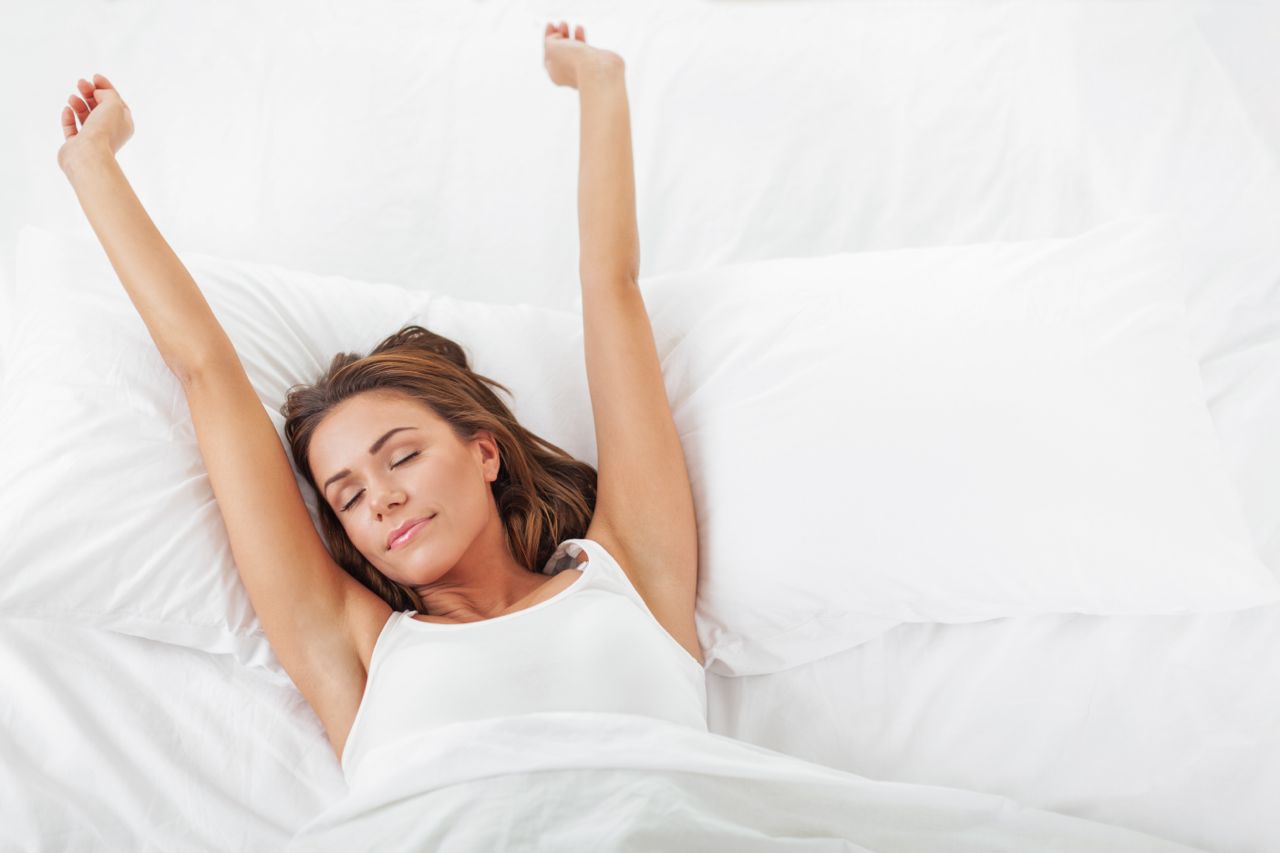 Setting up an account to receive that coveted Airbnb first stay coupon is free and easy to do. You can even use your Facebook profile to save you typing up all of your information again.
If you're a first time Airbnb user, you'll get between $20-$35 off your first booking when you use the link above. This is an exclusive Airbnb first time coupon. On the other hand, if you already own an Airbnb account, you need to enter a new email address to redeem the free first Airbnb coupon code.
TRAVEL HACK #2: This Airbnb discount operates on a referral basis. Once you use my link, you can add more credit to your account by referring your buddies using your own link. Once they use your link and your Airbnb discount promo code, you'll get some money, too. Yay, double free travel money!
Step One
Step Two
Once you have your account and your Airbnb discount, the system for finding a place is lovely. Loads of search options so you can narrow down your best accommodation.
Search via the map on the Right
Price
A range of amenities. There are loads of options, including filtering by king beds!
Host Language
When searching, think about:
Do you want the whole place to yourself?
Do you need a kitchen or a washer and dryer?
Do you need a car space?
Is it close to public transport?
Do you have time to wait to confirm the place? If not, be sure to tick the "Instant Book" (or look for a yellow bolt next to the price) field so you can book straight away.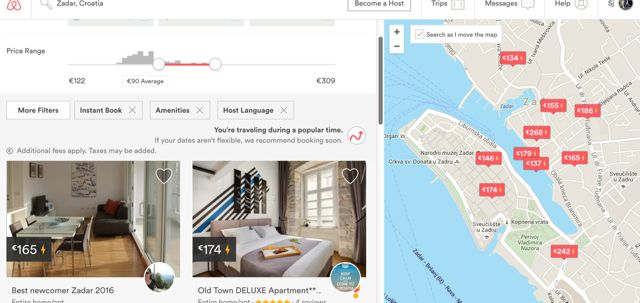 Once you have found the place(s) that you like best, you can do a few things:
Add it to a wish list. I love this when I need to check with Mr. CtD and see if he agrees with the place. You can create folders for each city you want to travel to, which makes keeping track of possible choices very easy.
Contact your host. Have you got any questions? Ask before you book. Check facilities, check-in times, or ask about local transport. Want to see if the place is free for your dates? You can see how long a host usually takes to respond, so you know how long you may need to wait.
Book. If you're set, get a booking before someone else scoops up the place. You can request the host to book it for you. That automatically takes you to the payment page, on which you put down your credit card information, and you can also write the host a little message about yourself.
Introduce Yourself
Once you have your Airbnb booking secure, message your host and tell them your plans. When you are coming, or when you will know about when you'll arrive.
Arrive & Be Respectful
Once you've used your Airbnb voucher and are set with your Airbnb booking, be sure to arrive on time or communicate to your host that you will be late. Follow the house rules (find the house rule book and spend 5 minutes reading it). Keep the place clean as if it's your own, don't throw parties or be loud.
If you opt to stay with a host in a spare room, don't eat food from the fridge or use their shampoo unless you ask — just basic manners.
Leave On Time & Write A Review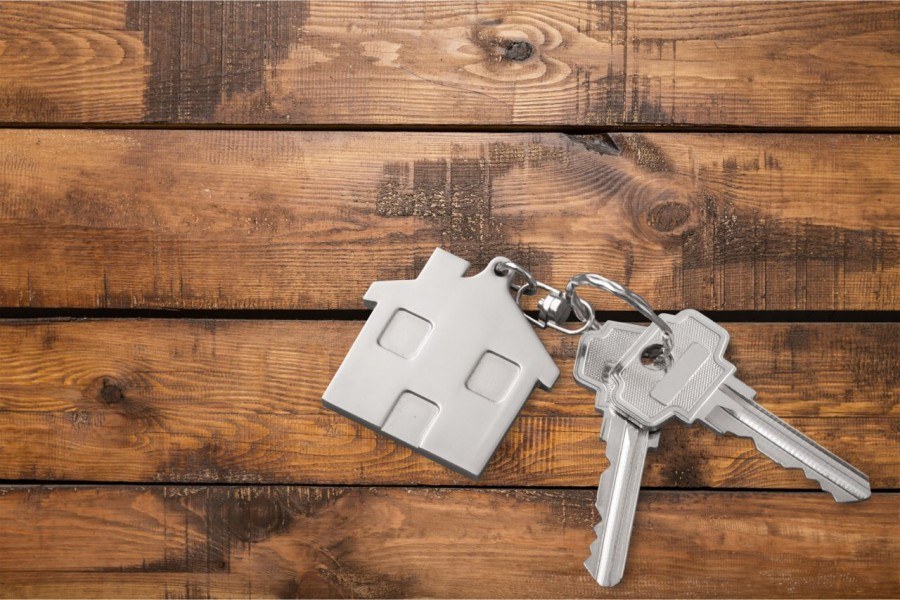 Leave on time and hand back the keys as agreed. It's simple.
Then, please leave a review and help your next traveler know that it's a fabulous (or rubbish) place to stay.
Our Top Airbnb Tips For Guests
Safety is a concern for many when using Airbnb. These are often private residences and not hotels that are monitored. There are some factors to keep in mind to ensure a safe and peaceful stay.
Airbnb can be challenging to navigate for a first-timer. So, here are some tips for using the Airbnb app and service.
Keep An Open Mind
Airbnb is an alternative concept that hasn't been around for a long time. The service is very different from a hotel or hostel experience and will even differ from stay to stay. Often, using Airbnb will introduce you to locals or other travelers that may have significantly different cultures or personalities from you. Keep an open mind to get the most out of the experience.
Remember Airbnb Is Not A Hotel (Mostly)
Although most Airbnb hosts will still provide many hotel amenities like towels, shampoo, and free water, they are not required to. Owners of an Airbnb apartment don't need to be available at your every beck and call like hotel front desk attendants. If you need an extra pillow, be prepared for the chance that you may not be able to get one. Keep an open mind, and don't let small setbacks ruin your experience.
Do Your Research
Airbnb reviews are a great place to learn about the property, the Airbnb location, and the host. Keep an open mind when looking at reviews, however, and try to read between the lines. Many people left terrible reviews for properties when it was a little thing that irritated them or if an external factor ruined their trip.
Do use the reviews and photos to find the best Airbnb for you. You can often figure out if a location is ideal for you if a property is quiet or not, and if other factors may ruin your trip. Make sure to look for mentions about parking, how intrusive the host is, and other safety factors.
If the property owner has other properties, look at reviews for those and get an idea of the owner's style and hospitality.
Ask Questions
If you can't find the answer to your question, the Airbnb platform is designed to allow you to ask questions to the property owner. If you are trying to stay close to an attraction but can't seem to figure out the distance, don't be afraid to ask! The Airbnb app makes it simple to ask questions and find the answers you need to make an informed decision.
Think About Why You Want To Use Airbnb
Stay with a local. Learn about the place you're going to directly from your local hosts.
Save money. It's a fact that it's cheaper than a hotel, so if you're budget-conscious, it's a no-brainer.
Great with kids. Kids need space, so having a whole house vs. having just a small hotel room to play and stretch can keep kids, Mums, and Dads very happy.
Pets. Often, hosts will allow small pets to stay, but do ask first!
Know The Rules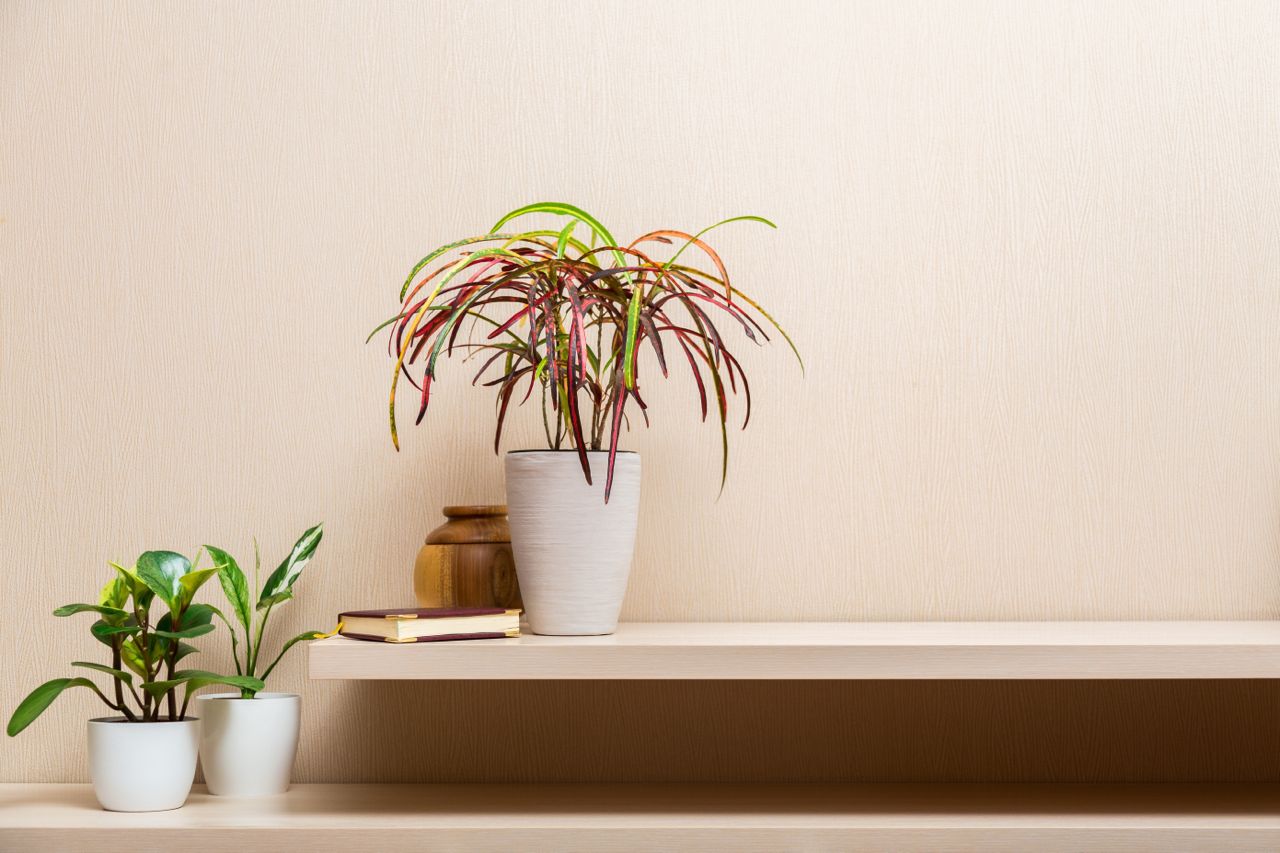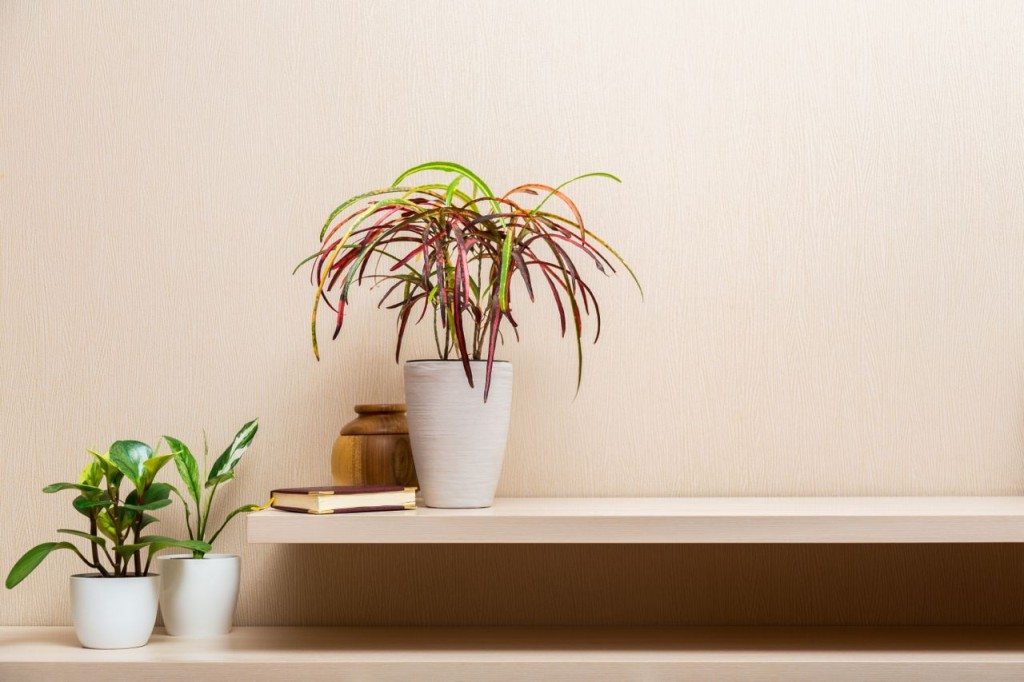 Some locations have restricted check-in times, quiet hours, or limited parking options. Look over the rules carefully to ensure you understand everything that is expected of you before booking or arriving. If you respect the property, its owner should respect you.
If for no other reason, the property owners have the option of leaving a review for every renter, which prospective properties can see. One poor review because you didn't follow a simple rule can hurt your ability to continue to use the service.
Questions About Airbnb Answered
Is Airbnb Safe?
Nothing is ever 100% safe. That said, Airbnb does have safety and security measures to help you stay safe. You still need to be aware it's not as secure as a hotel, though.
What helps keep you safe?
Both you and your host must submit identification to Airbnb. E.g., I had to send a scanned copy of my passport.
Payments are made direct through Airbnb. Hosts won't get the money if they don't give you the agreed room.
Airbnb has a 24/7 support service, but if something happens, call the local police.
Keep a travel lock on your bags. Perhaps I am just too distrusting, but it's best to deter curious hands than it is to be crying over your lost passport.
Airbnb Cancellation Policy + Airbnb Refund Policy
This varies from host-to-host. So read the T&C's carefully. E.g., on a 'Strict' listing, you have to give seven days' notice of cancellation, and even then, you can only get 50% of your money back.
Airbnb Complaints
Things happen. Airbnb has a resolution service that you can use in the event you need to make a complaint about a bad experience with your host or hosting facilities.
Airbnb Payment
I most love about Airbnb because I pay Airbnb, and they handle the money. No awkward money exchanges with the host, plus it's safer, in my opinion.
How To Contact Airbnb
Problem? No worries, you can reach Airbnb here. They have a FAQ guide and also a live helpdesk.
Airbnb Cleaning Fees & Other Airbnb Charges
These vary, so check very carefully. As you pick a room or house, you will see smaller charges added to your daily rate. Check, double-check, and triple-check as each place will have a different price for cleaning, additional people, pets, and service charges.
Feel like joining?
Get your FREE account now and start browsing. Don't forget: if you use this link, you'll get a welcome credit from Airbnb.
Setting up an account is free and easy to do; you can even use your Facebook profile to save you typing up all of your information again.
What other Airbnb tips can you share?
Share