Welcome to Nisyros Island, where volcanic sands meet crystal-clear waters! If you're looking for a beach vacation that's off the beaten path, you won't be disappointed with this hidden gem in Greece. With its unique geology and stunning natural beauty, Nisyros offers some of the most picturesque and tranquil beaches in the Aegean Sea.
Whether you're seeking relaxation or adventure, we've got you covered with our insider's guide to Nisyros Island's beach scene. So grab your sunscreen, and let's dive into this unforgettable experience!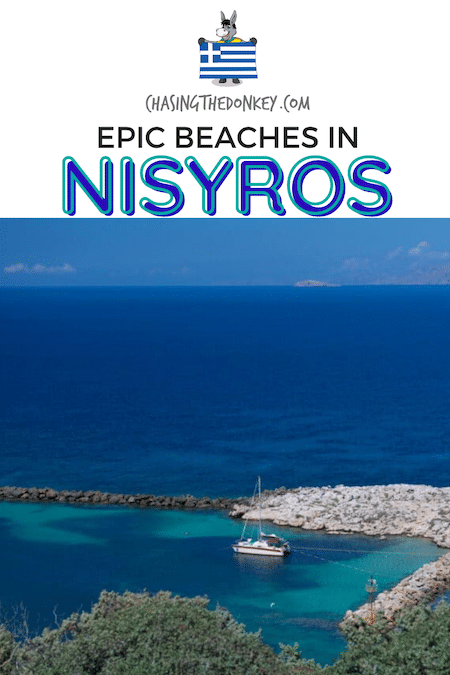 Introduction to Nisyros Island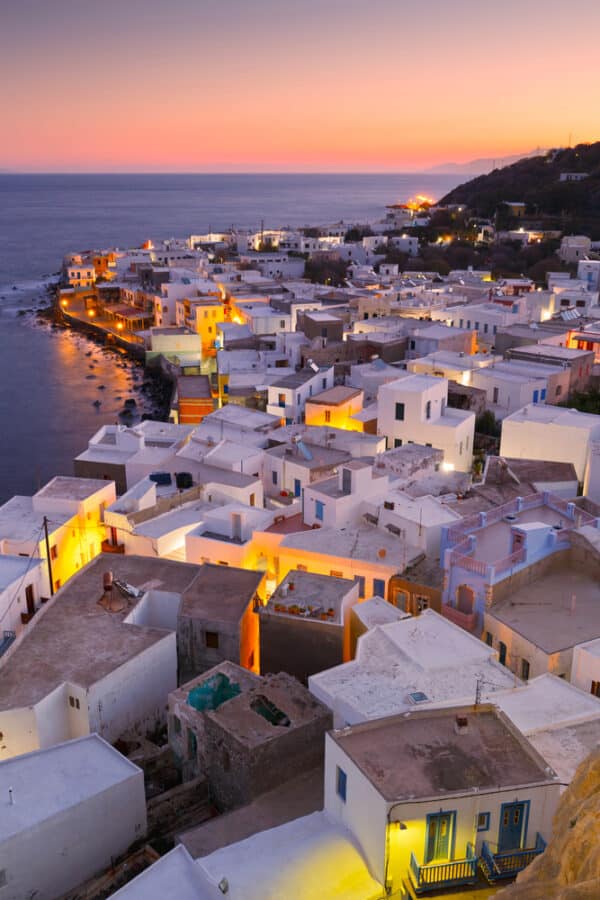 Nisyros Island is a Greek island located in the southeastern Aegean Sea. It is part of the Dodecanese island chain, and its closest neighbors are Kos and Tilos. The island has a long history, dating back to the Bronze Age. It was once home to a thriving community of miners who extracted obsidian, a type of volcanic glass, from the island's volcano. Today, Nisyros is a popular tourist destination known for its dramatic scenery, crystal clear waters, and volcanic dive spots.
Nisyros Island's beaches are some of the most beautiful in Greece. The island's volcanic origins make for unique black beaches as well as bright white sandy beaches made up of limestone deposits. And no matter what beach you choose, you're sure to enjoy stunning views of the Aegean Sea.
The clear waters around Nisyros are perfect for swimming, snorkeling, and diving. There are several dive sites around the island that offer divers the chance to explore underwater caves and swim through fields of colorful coral. For those who prefer to stay above water, there are plenty of opportunities for windsurfing and sailing.
TRAVEL COMPANIES WE USE AND TRUST
Exploring the Black Sand & Pepple Beaches of Nisyros
Nisyros is an island in the Aegean Sea known for its volcano and black sand beaches. The island's volcanic origins make for a unique beach scene, with black sand and pebbly beaches that are unlike any other in the Mediterranean. Although the water is not as clear as some of the other Aegean islands, the beaches are still beautiful and worth exploring.
The beach is also a great place to go snorkeling, as there are so many fish that can be seen swimming around in the shallows.
Pachia Ammos
One such fabulous black sand beach on Nisyros is Pachia Ammos. One of the favorite shores on the island, this beautiful black sand beach stands on the eastern coast. Although the beach cannot be reached by car, the short shore hike is worth the effort. The beach features an area for naturists and campers.
Hohlaki
Although it might not be the most comfortable beach to spend a whole day for a family, this place you must see, so at least consider making a short stop for pictures. The beach features incredibly huge black pebbles that make it difficult to walk on the beach, and yet these dark stones contrast with the deep turquoise waters making it an unforgettable landscape. The beach stands close to the Panagia Spiliani Monastery, and it's pretty close to Mandraki.
White Pebble & Sandy Nisyros Beaches
Nisyros is an island in the southeastern Aegean Sea and is part of the Dodecanese island chain. The island has a surface area of just over 21 square kilometers, and its highest point is Mount Nisyros at 751 meters. The island is home to one of the world's largest active volcano craters, and the beaches on the island are made up of white volcanic sand. The beaches on Nisyros are some of the most beautiful in Greece, and there are many to choose from.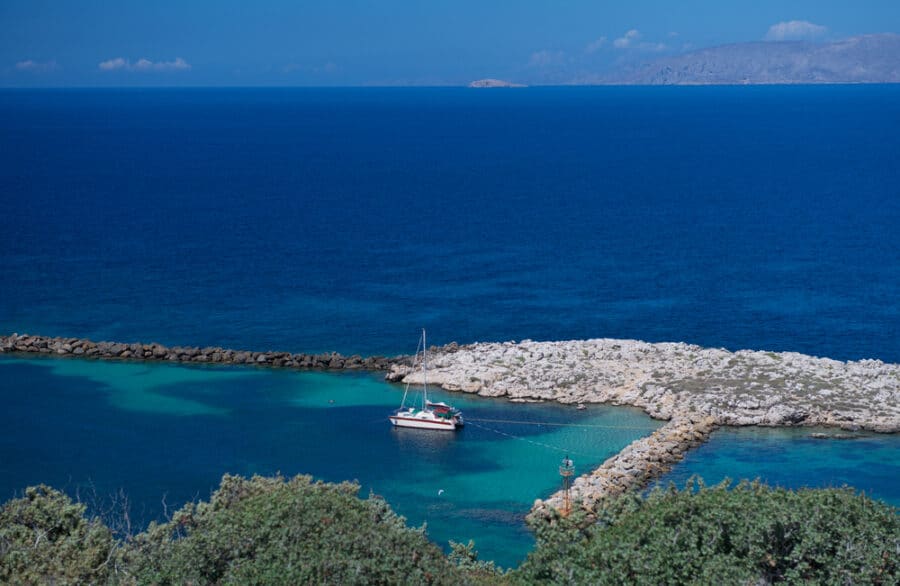 Pali Beach
A shore located on the northern part of the island, Pali is a long beach featuring white sand and shallow waters, and it's located about 4 kilometers from the area of Mandraki. Even though it is one of the most popular beaches on the island, its wide extension allows for privacy, so you'll never feel crowded. There's plenty of natural shade thanks to the seaside tamarisk trees and several bars and taverns. This is one of the most family-friendly shores in Nisyros.
Lyes
Also known as Lies, this is another popular seaside area in Nisyros. The shore features a collection of small coves, caves, and sand stretches that combine along the coastline of the island's eastern region. Although minimal organization exists, the place is beautiful and quite popular. Pack lunch and extra cold drinks if you plan to spend the day there!
Katsouni
Considered the biggest beach in Nisyros, this shore is located between Pali Beach and Lyes. It's located on the northern tip of the island, and it features a combination of sand and small pebbles while trees provide shade for free. The location is relatively calm and not often crowded.
Family Friendly Nisyros Beaches
Several small beaches near the area of Mandraki are pretty popular among families. These are the shores of Lefki and Gialiskari.
If you're looking to explore some of Greece's most unique black sand beaches, then be sure to add Nisyros Island to your list!
When To Go
The best time to visit Nisyros for swimming is from June through September when the weather is warm, and the water is at its most clear. During these months, there are also many different festivals and events taking place on the island.
No matter which beach you choose, you're sure to have an unforgettable experience swimming in the crystal clear waters of Nisyros Island!
Snorkeling & Diving Nisyros Beaches
Nisyros is best known for its volcano, but the island's beaches are also a big draw for visitors. The volcanic sand and clear waters make for great snorkeling and diving, and there are plenty of beach bars and restaurants to relax in after a day in the water.
Diving sites include:
Barracuda Reef: From September to December, you can see Barracudas
Volcanic Fault: The island's most impressive dive site. It is a crack in the bottom of the sea, 50 meters long, 2 meters wide, and depth unknown
The Well: Another volcanic fault filled with marine life. Perfect for beginners
What to Bring When Visiting A Nisyros Beach
Nisyros beaches have their own unique character, but visitors to Nisyros should be sure to bring along the following items to the beach:
Sunscreen: The Mediterranean sun can be quite intense, so it's important to wear sunscreen when spending time at the beach
Beach towels: These will come in handy for drying off after a dip in the sea or pool
Swimwear: Of course, you'll need swimwear if you want to take a dip! Be sure to pack a few different options in case you want to change things up during your stay
Sunglasses: Sunglasses are essential for protecting your eyes from the bright Mediterranean sun
Hat: A hat is also a good idea for keeping the sun out of your eyes and protecting your face
Conclusion
Nisyros Island offers some of the most beautiful beaches in Greece, perfect for every type of traveler. From tranquil volcanic sands to crystal clear waters and everything in between, there is something here for everyone. Whether you are looking for a place to relax and unwind or an adventure-filled beach escape, you can find it here on Nisyros!