Croatian Recipe: How To Make Labinski Krafi
Are you ready to discover the charms of tradition and local ingredients thanks to the Velo Kafe Restaurant in Labin? Located in the Old Town of Labin, you'll find the Velo Kafe Restaurant. It offers a stunning view over the Old Town Square from its terrace, where we sat last month for several hours enjoying a 3-course meal.
The ambiance of Velo Kafe is particularly appealing (I hear especially so in winter by the fire). Here you can discover the unique flavors of Labin, prepared using the recipes that the chef at Velo Kafe Restaurant, Jasna Pušec, learned from her Mother and Grandmother. She includes traditional and local ingredients on the menu, and her passion and love for cooking are reflected on each plate. (Stay tuned for our blog post on Labin + the food we ate here)
While we loved all of the food during our visit, the Labinski Krafi was the absolute standout. Nothing like we had ever tried. With kindness in her heart, dear Chef Jasna is kindly allowing us to share her Labinski Krafi recipe with you all.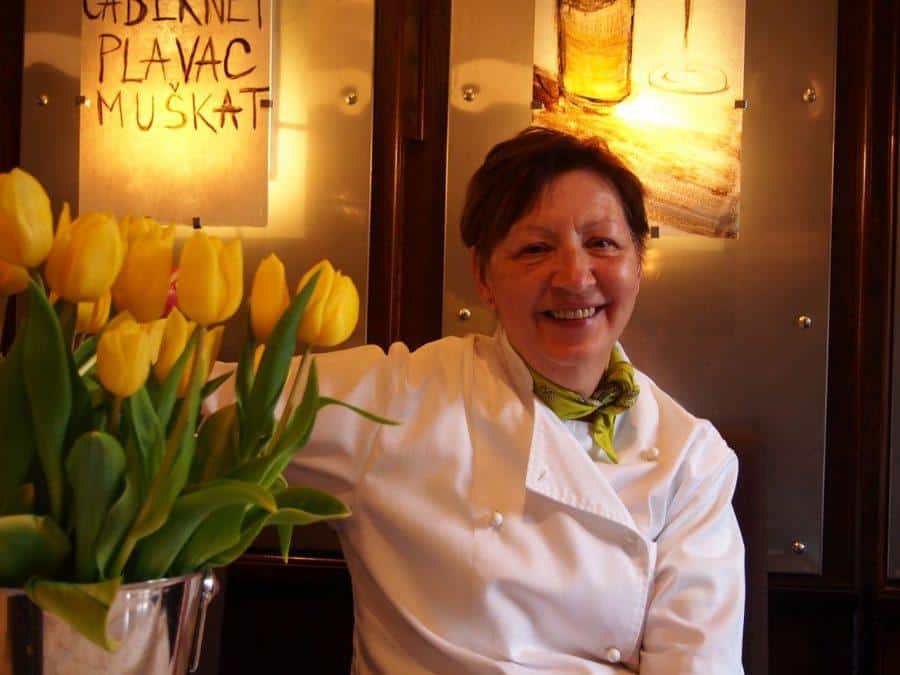 TRAVEL COMPANIES WE USE AND TRUST
How To Make Labinski Krafi (Krafi From Labin)
Krafi used to be served only on special occasions, wedding ceremonies and holidays were unthinkable without them, but now they are made more often. Savory Krafi are traditionally served with butter and grated cheese or in a gravy sauce. As a dessert, krafi are fried or served in a sweet sauce. The recipe for these Labin krafi are made with a sweet cheese filling.
"At Velo kafe, we usually serve them in a caramel sauce, flambéed with homemade brandy,' says the head chef at Velo Kafe Restaurant, Jasna Pušec, who had introduced krafi on the menu on her first day at work at the restaurant. She also added that guests were always pleased to try krafi, and she has always introduced krafi to all restaurants she's worked in.

Labinski Krafi Recipe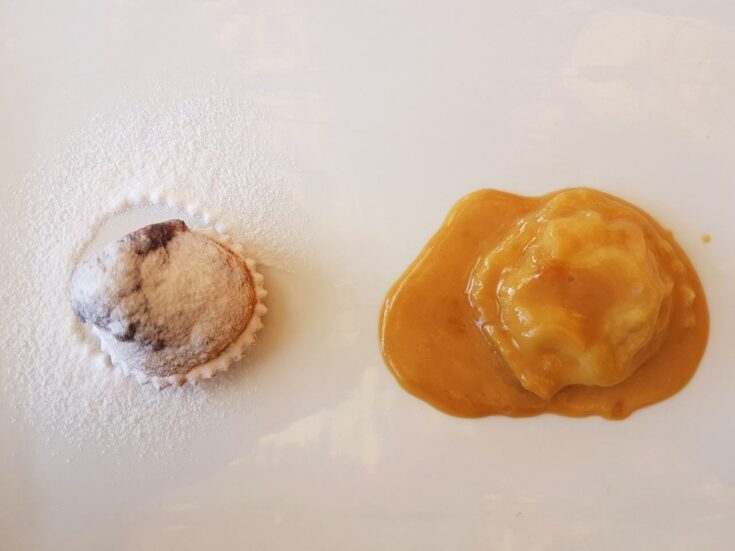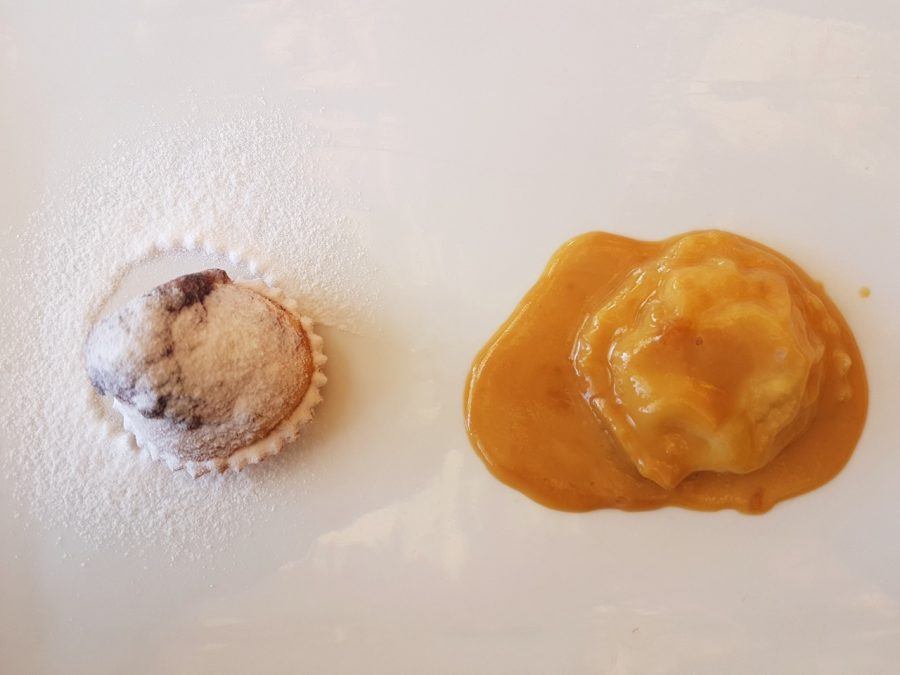 How To Make Labinski Krafi
Here is how to make Labinski Krafi
Ingredients
For TheDough
For The Filling
300 g fresh cow's milk cheese
200 g dry grated cow's milk cheese
2 spoons raisins drenched in brandy or rum
lemon zest
egg yolk
sugar
vanilla sugar
bread crumbs (as needed)
Instructions
Knead the smooth dough and leave it to stand for 45 mins
Mix the ingredients for filling
Roll out the dough, cut wide strips, arrange the filling, fold it over with the other piece of dough, and cut the circles using a mold or a glass
Use a fork to seal the edges
Cook the krafi in salted boiling water
Enjoy your meal!
You can check out more Istrian food here or loads of Croatian cooking ideas here.