Privacy & disclaimers →
What Does The Croatian Flag Look Like?
The coat of arms on the Croatian flag of the Republic of Croatia consists of one central shield and five smaller shields that form a crown over the central shield. It was adopted in its current form on 21 December 1990.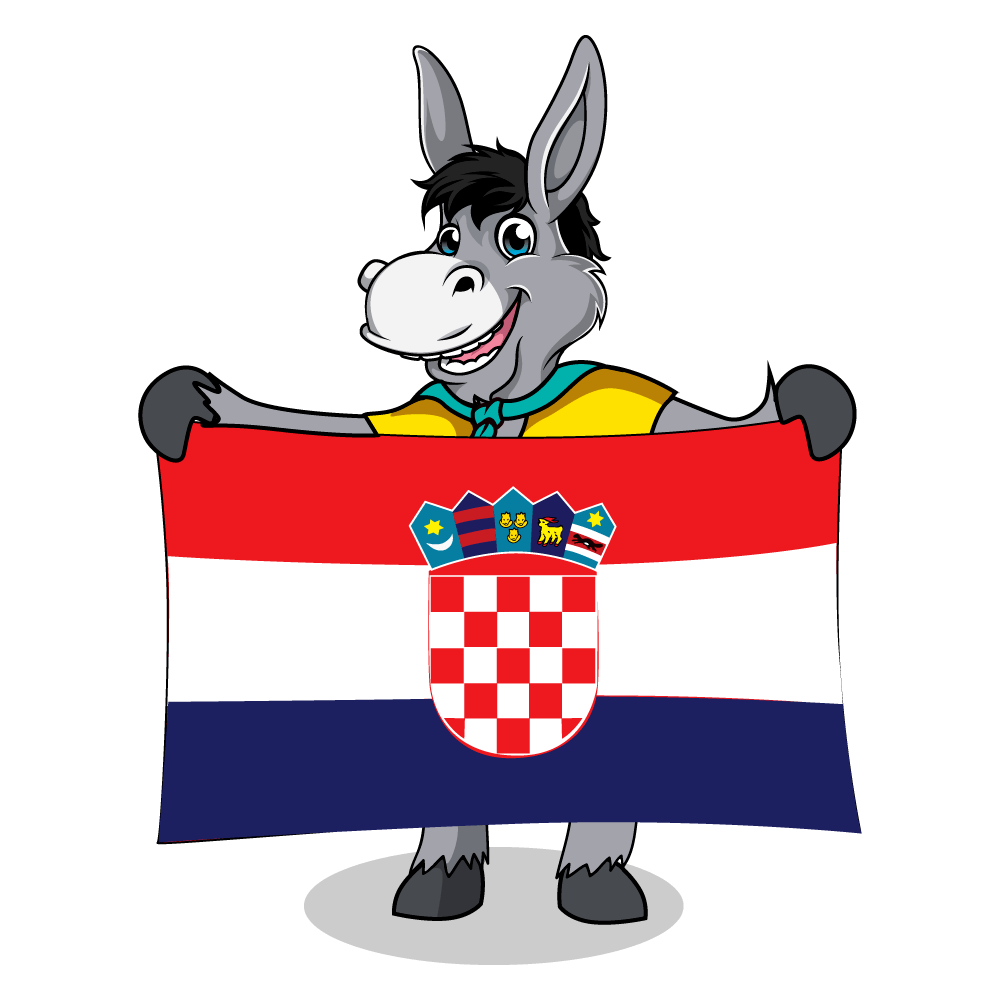 The main coat of arms is a checkerboard of 13 red and 12 white squares sitting over a blue, red, and white band. The coat of arms is informally known in Croatian as šahovnica.
The five smaller shields represent five different historical regions within Croatia.
TRAVEL COMPANIES WE USE AND TRUST
The Five Regions On The Croatian Flag
Dubrovnik region – Coat of arms of Dubrovnik. The original coat of arms is the old coat of arms of Árpád dynasty, granted to the Dubrovnik Republic by King Louis I in 1358.

Istria

– Coat of arms of Istria. The goat as a symbol

of Istria

is claimed to be associated with Istria since ancient times. However, the origins of this coat of arms are unclear, and until the 19th century, there was no official symbol of

Istria

. It was in 1861 when March of Istria became the Crown land in the Austrian Empire that this coat of arms became official.

Dalmatia – Coat of arms of Dalmatia. Historically, this coat of arms was in use since at least 1the 4th century. First, officially recorded use goes back to King Louis I and his daughter Queen Mary who both used an earlier version of the arms as part of their personal coat of arms. Until 1526 this coat of arms was also used to represent the whole of Croatia.

Slavonia

– Coat of arms of Slavonia. This coat of arms was derived from an earlier version found on Slavonian Banovac coins minted between 1235 and 1384. King Vladislaus II Jagiellon officially granted the coat of arms on December 8, 1496.

Photo Credits –

Wikipedia

(where you can also find out further details)
Have Fun! Croatian Flag Colouring-In Sheet