Some posts contain compensated links. Please read this disclaimer for more info.
Why You'll Love The New CabinZero Urban 42L Cabin Sized Bag
Oh, CabinZero, you've done it again. You've sent me a bag that 1. Looks good. 2. Is lightweight, and 3. It is once again now not mine and has been taken by a member of my household, just like the last Cabin Zero bag.
Lucky this time, the person who took this bag is ridiculously cute. Don't believe me? Keep reading, and I'll show you.
My Experience
A bag is a bag, right? No way! A bag needs to hold so much (well, for me at least), I want any travel bag I use to be a good value for money, be durable, and also, I am sorry to say, needs to look good! Ohh, okay, looking good while you travel is not exactly a deal-breaker, but it sure is nice. Am I right?
So, why do I think, know that you'll also love the new Urban carry on bag for your next trip?
Lightweight And Compact
The new Urban CabinZero Bag is an incredibly lightweight carry-on luggage option. The bag is just 1300g, which means you can fit plenty inside it for your travels without it weighing you down.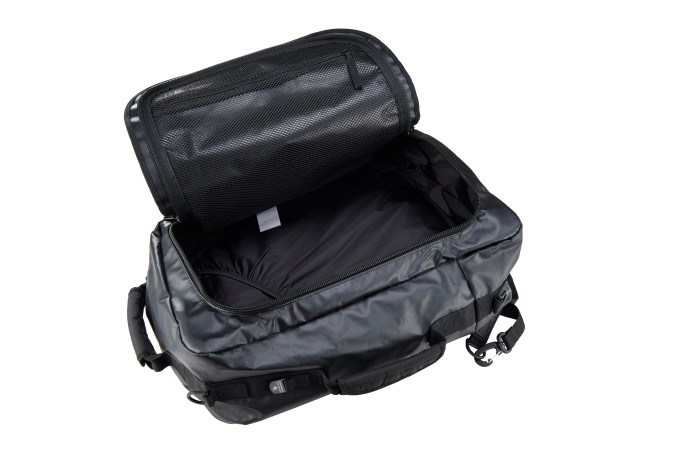 Waterproof
Made of tarpaulin, this is a waterproof bag, which is extremely durable despite its lightweight nature and looks as though it will certainly last the test of time and stand up to being lugged around the world. The Urban bag also has a waterproof polyester lining for double protection.
The material is THICK and looks tough as nails – plus, if you get caught in the rain, your gear stays dry – unlike you (unless you carry a travel umbrella!)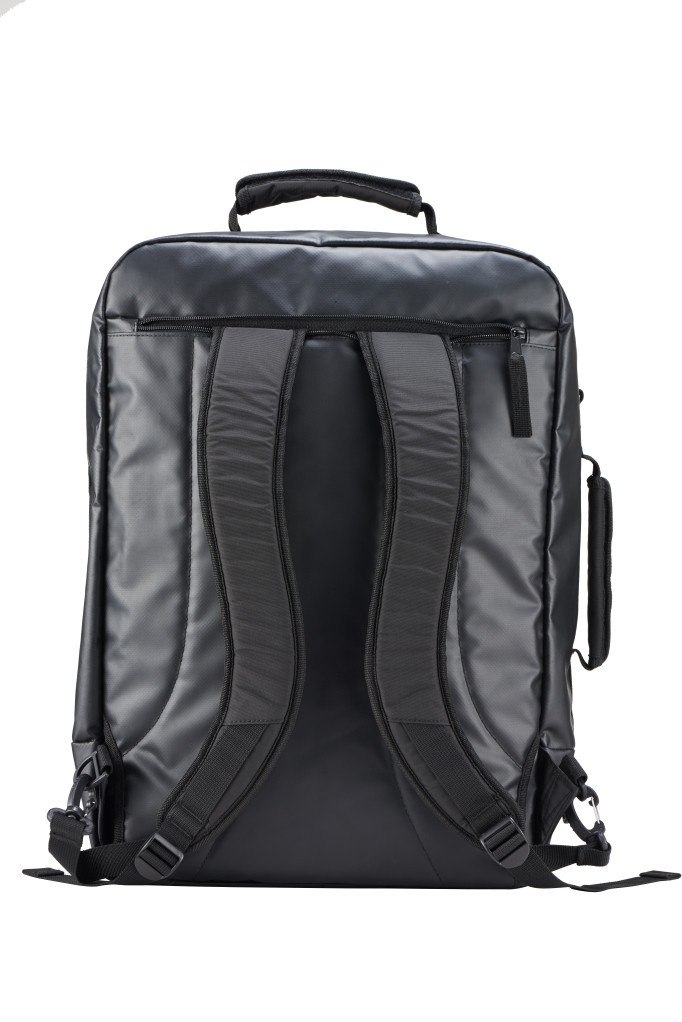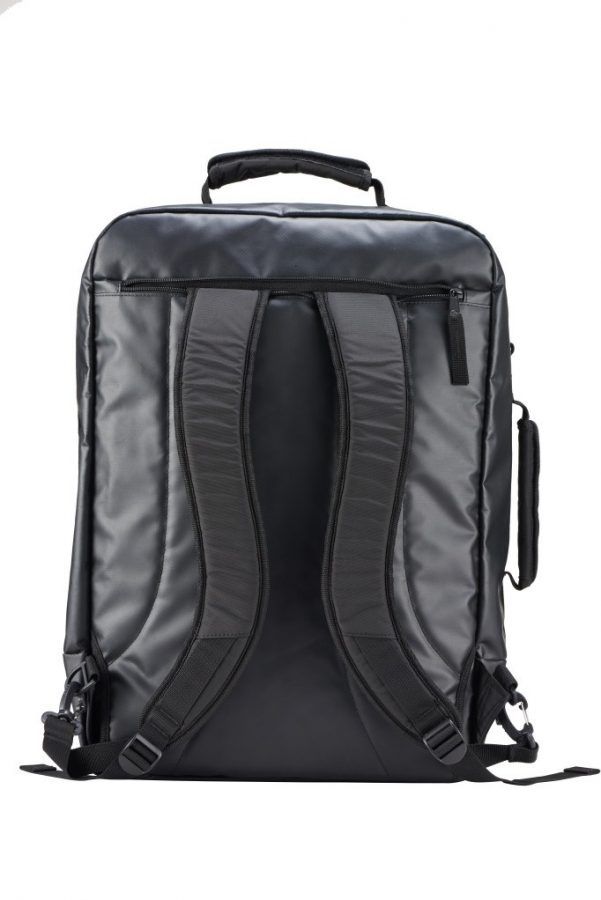 Stylish Choice
In a stylish black hue, the Urban bag will go with anything – I know some of you may think 'who cares,' but really every girl owns a little black dress, and now you can own a little black bag that you can take on your girls trip, boys vacay, family getaway or to the hospital like I did!
All the nurses commented on my sexy maternity bag when I checked into the hospital with my Urban bag when I gave birth to my new Little Donkey a few months back.
More Choices
The CabinZero Urban is a super versatile carry system. You choose how best to carry it. Take your pick from the ways:
Wear it as a backpack
Tuck in the padded back straps in the specially designed zippered slots, and use the top handle and carry it like a briefcase
Or, use the long handle and carry it over your shoulder like a duffle bag.
Such a versatile carrying system makes it suitable for all travelers.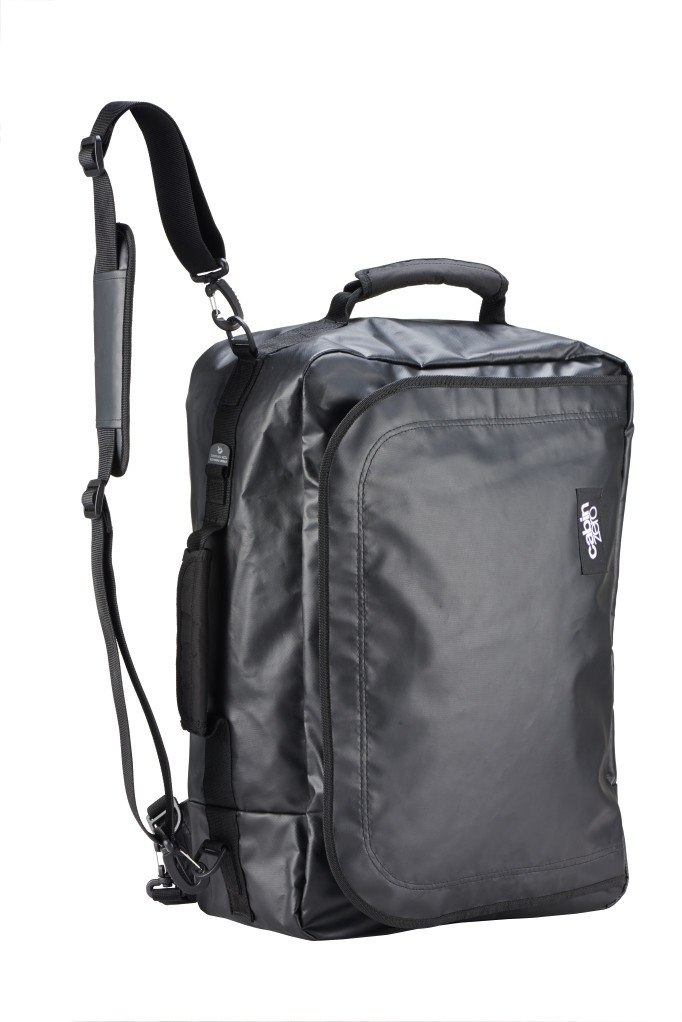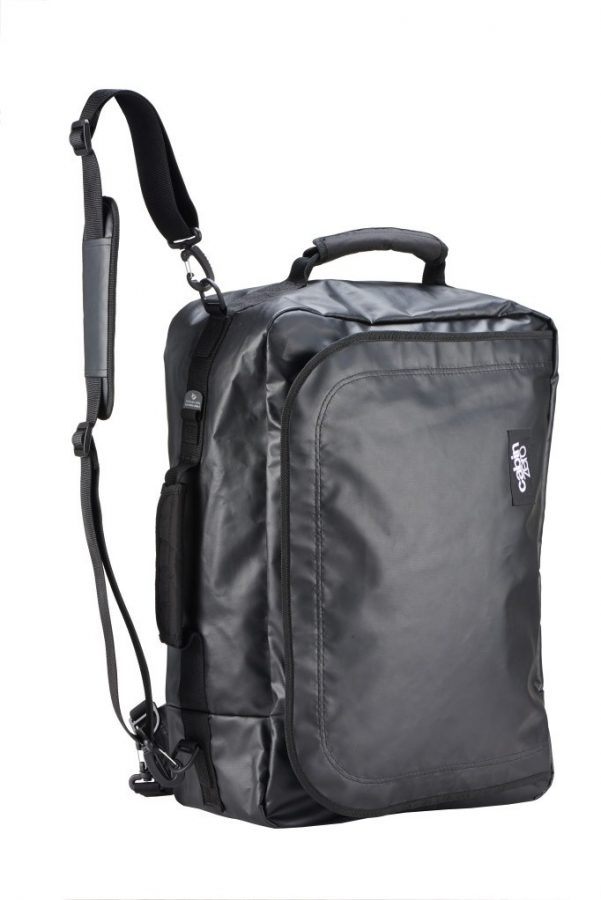 Size Matters
Yes, it does. And this carry on bag can undoubtedly hold its own. With a 42 liter capacity, everything I need for my week-long hospital trip easily fits inside. But ultimately, this bag is sized perfectly for carry-on – you know, allowing you to avoid checking in your bag onboard. Saving you much-needed travel time – and easy access to all your gear on the plane. Just don't forget the limit on liquids and restricted substances.
The CabinZero Urban bag was designed to meet most airlines' standard hand luggage limitations – but please double-check with your airline before you head to the airport.
Security
No bag is bulletproof, but it sure is nice when you know your hard-earned belongings are more challenging for those pesky thieves to access.
The Urban comes with two security features:
Okoban luggage tracker. This handy tracker increases your chances of finding your bag should it get lost. What is Okoban? It is is a system that allows you to register your bag with the unique Okoban identification code attached to your bag. So, in the event your bag is lost, it can then be returned to you. The Okoban system is integrated into WorldTracer, which is the central lost and found system used by airlines. It is used by over 400 airlines, airport companies, and baggage handlers.
Zippers that can be locked. Grab a lock, and secure your gear by connecting the lock between the two zippers.

Extras
Large mesh inner pocket: I love this! Being able to see what's in my bag easily is a huge bonus.
Warranty: 10 years standard warranty, which you can upgrade to a huge 25 years if you head to Facebook and 'like' the page
Padded for comfort: The large shoulder strap is padded and adjustable for your comfort.
Compression straps: The side of the bag has straps that allow you to push out extra air, which makes it more comfortable to lug about
CabinZero packing cubes. Do you want to stay organized? Then also look to purchase as an added extra the CabinZero packing cubes. I have not tried them (yet), but they do look good and fit well with the bag.
Size: 42L
Dimensions: 55x40x20cm
Weight: 1300g
Material: Tarpaulin on the outer and polyester lining
Downsides
Yeah, there is always one; in this case, for me, there are two. 1. it only comes in black. I love black, but now that my little Donkey has taken ownership of the bag, I'd love to buy another one in a brighter color for me. Hardly anything to whinge about, really. What one might call #FirstWorldProblems. The other thing I missed was a pocket outside – without having to unlock the whole bag – but again, hardly a dealbreaker.
Oh, and I recommend you add one of these awesome luggage tags to set your bag apart from the rest.
Here is your proof of the cuteness of the bag stealer.
Share