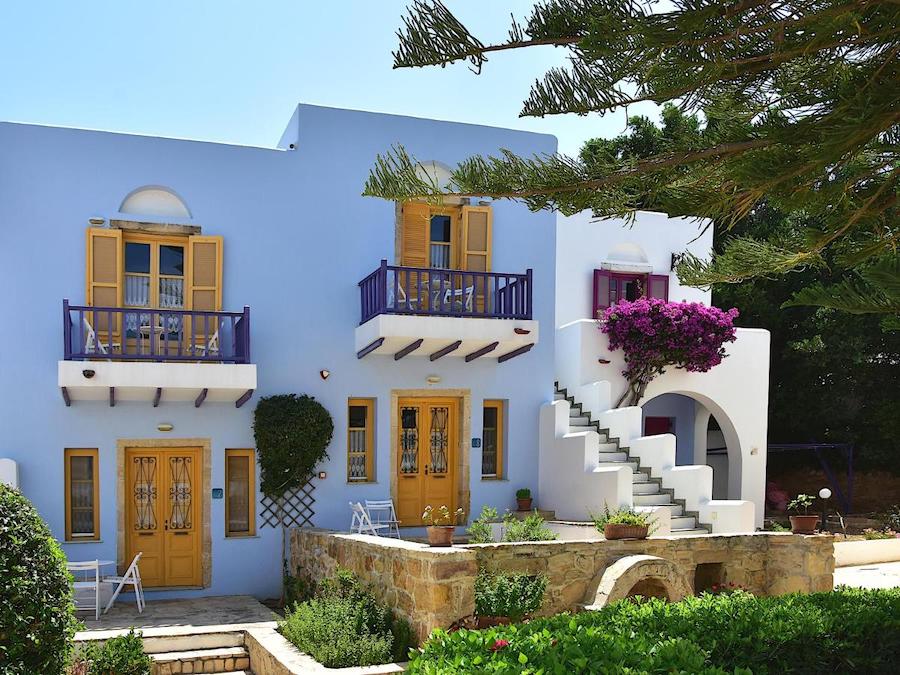 Welcome to the stunning island of Leros, Greece! If you're planning a vacation in this paradise destination and looking for the perfect place to stay, then you've come to the right place. Get ready to explore the best hotels that offer exceptional service, breathtaking views, and luxurious amenities.
Whether you're seeking a romantic retreat or an adventure-packed holiday with family and friends, there's something here for everyone. So sit back, relax, and discover your dream hotel on this beautiful Greek island – we promise it won't disappoint!
Introduction To Leros, Greece
Leros is a Greek island located in the eastern Aegean Sea. It is part of the Dodecanese island group, and its capital is Agia Marina. The island has a population of about 6,000 people.
Leros has a Mediterranean climate with warm, dry summers and mild winters. The average temperature in summer is 26 degrees Celsius, and in winter, it is 14 degrees Celsius.
Leros is a popular tourist destination for its beautiful beaches and clear waters. Visitors can find various accommodation options on the island, from luxury hotels to more budget-friendly options. There are also many restaurants and cafes to enjoy and activities such as windsurfing and scuba diving.
TRAVEL COMPANIES WE USE AND TRUST
Best Areas To Stay In Leros, Greece
LEROS NEIGHBORHOOD GUIDE
Recommended Areas To Stay In Leros
Leros is a Greek island that is quickly becoming a popular tourist destination. With its beautiful beaches and crystal clear waters, it's no wonder why! If you're planning a trip to Leros, here are some of the best areas to stay in order to make the most of your time on the island:
Lakki
Lakki is the capital of Leros and is home to many of the island's best hotels. This is a great place to stay if you want to be close to all of the action. There are plenty of restaurants and bars in Lakki, as well as some great shops.
Alonissos
Alonissos is a quieter part of the island, but that doesn't mean there isn't anything to do. This is a great place to stay if you're looking for a more relaxed atmosphere. There are some lovely beaches in Alonissos, as well as some stunning hiking trails.
Platanos
Platanos is another excellent option for those looking for a more laid-back vacation. This village has some beautiful sandy beaches and is also home to some amazing restaurants.
Agia Marina
Agia Marina is one of the island's most popular areas, for good reason! This beach town has everything you could possibly need for an enjoyable vacation, including plenty of sun, sand, and sea!
Best Hotels In Leros, Greece
Leros is home to some of the most low-key hotels in Greece, each offering incredible views and extra amenities. Here are some of the best apartments, villas, and hotels in Leros.
Nefeli Hotel Leros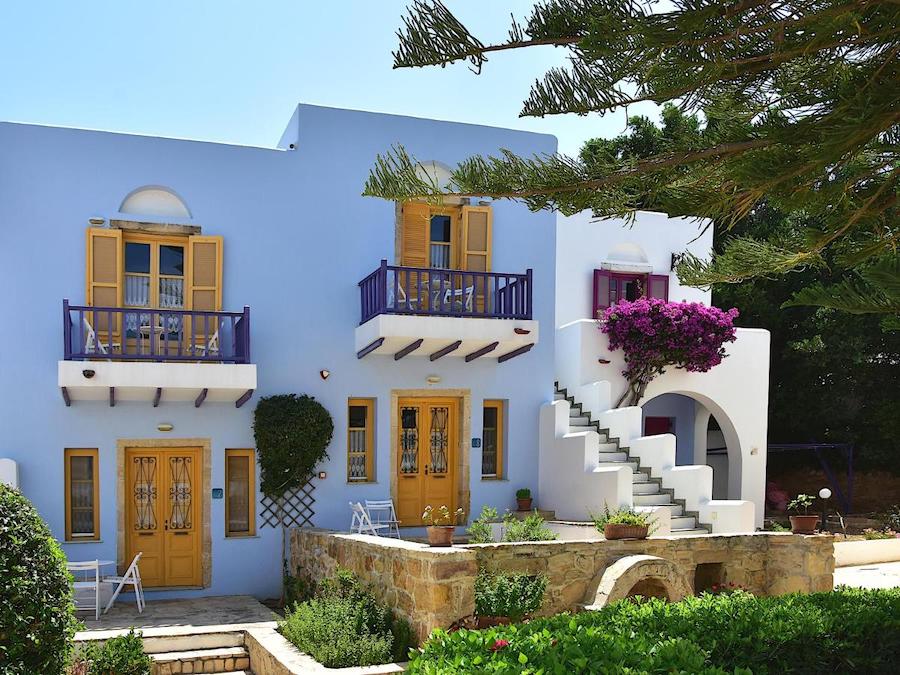 Nestled within a beautiful garden of bougainvillea and vibrant geraniums, Nefeli Hotel is situated in a tranquil area of the stunning Agia Marina town, only 60 m from the shoreline of Kritoni in Leros. It provides self-catered units with complimentary WiFi access and a balcony/patio overlooking the garden.
The rooms are individually decorated with stone-paved floors, light colors, and classic, stone-built sofas; they all contain kitchenettes equipped with refrigerators and cooking hobs and a seating area with satellite TV.
Guests can enjoy their morning meals on the large veranda or sample refreshments at the garden bar while admiring sea views. Check out the hotel & prices here ↳
This hotel in Panteli Beach offers splendidly decorated apartments and studios with white-washed walls and wooden rooftops.
Just a 5-minute walk from Platanos, it's the perfect spot as it's conveniently located 4 km from the airport and 4 km from Lakki's main port. Guests can also take advantage of the car, scooter, and bicycle hire facilities available onsite or use the free WiFi, a safe, and TV that come included with each air-conditioned unit. Check out the hotel & prices here ↳
Crithoni's Paradise Hotel
Crithoni's Paradise Hotel on Greece's stunning Leros Island. This idyllic hotel is set amidst gorgeous gardens and offers breathtaking views of the Aegean Sea.
Onsite facilities include a gym, a hot tub, a sauna, and spacious rooms with flat-screen TVs. Crithoni's Paradise Hotel offers air-conditioned rooms with a minibar and free WiFi. Each room has a patio or balcony with a view of the sea.
Crithoni's Paradise Hotel's focal point is its large swimming pool, which is surrounded by a furnished terrace. The clear waters of Crithoni Beach are only a few meters away, so guests can enjoy a refreshing dip in the pool or simply lounge around in the sun. Check out the hotel & prices here ↳
Saraya Resort is conveniently located only 300 m from Alinda Beach and features a pool with a sun terrace, a snack bar, and a well-maintained garden. It provides complimentary WiFi in all areas, studios, and apartments with private balconies, seating areas, kitchenettes, satellite TVs, and bathrooms with hairdryers and slippers.
Guests can enjoy a daily buffet breakfast while drinks and light snacks are available at the snack bar by the pool throughout the day. PLUS – excellent BBQ facilities are offered in the garden for al fresco meals. Check out the hotel & prices here ↳
Alidian Bay Suites Leros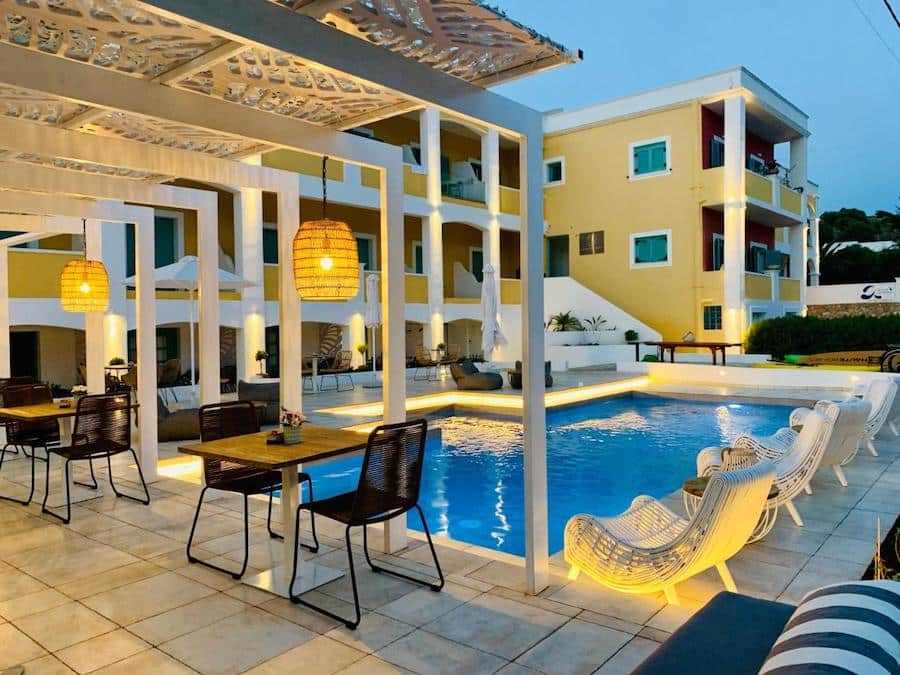 At Alidian Bay Suites Leros, available amenities include complimentary WiFi, a garden, a saltwater pool, a poolside snack bar, private parking, and bike/car/boat rentals.
Rooms provide flat-screen TVs with cable channels and kitchenettes with microwaves and fridges. There is also a private bathroom with a hot tub as well as complimentary towels and bed linen; every room boasts a sea-view balcony. Check out the hotel & prices here ↳
Tips For Saving On Accommodation In Leros
Leros is a beautiful Greek island that is perfect for a getaway, and there are many ways to save on accommodation while still enjoying all the island has to offer.
One way to save on accommodation is to book an apartment or villa instead of a hotel room. This can be incredibly cost-effective if you are traveling with a group of friends or family.
Another way to save on accommodation in Leros is to look for special deals and discounts offered by hotels when you book well in advance.
You can also save on accommodation costs by choosing a less popular travel period. For example, traveling during the shoulder season (spring or autumn) instead of during the high season (summer) can often lead to significant savings.
Activities And Attractions In Leros
Leros is known for its stunning beaches, crystal clear waters, and relaxed atmosphere. Plenty of activities and attractions keep visitors entertained, making it the perfect destination for a summer getaway.
Some of the most popular things to do on Leros include swimming and sunbathing at one of the many beaches, exploring the medieval castle of Panteli, and hiking up to Mount Atheras for incredible views. There are also several scuba diving and snorkeling sites around the island for those looking to explore the underwater world.
So if you're looking for an idyllic destination with beautiful scenery and plenty of activities, then consider booking one of our recommended top hotels in Leros, Greece, for your next island getaway!
So what are you waiting for? Start booking your Leros hotels and planning your trip to Leros today!
Chasing the Donkey - Balkan travel blog includes affiliate links. If you decide to make a purchase through these links, we receive a commission without any additional cost to you. We appreciate your support helping to keep this site free. Find our disclaimer & privacy policy here.