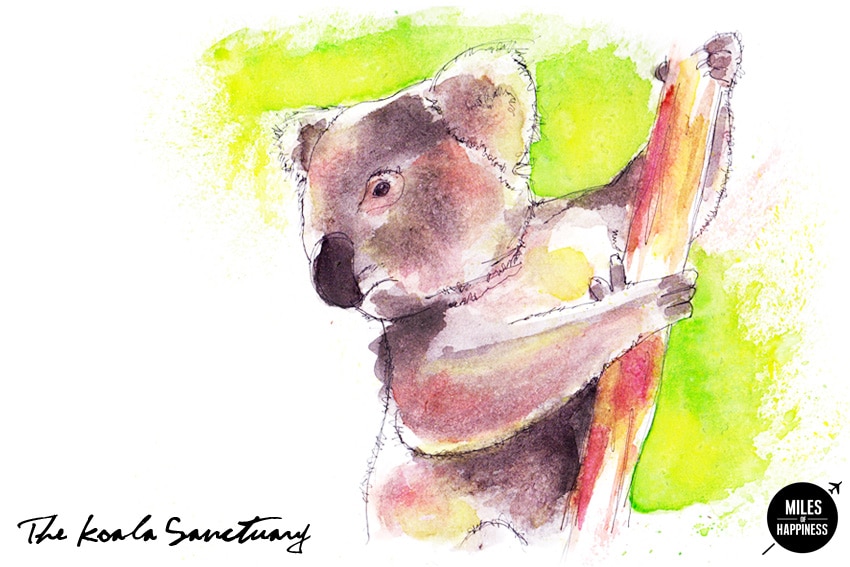 6 Amazing things to do on the East Coast of Australia
Written by travel writer Marie Pottiez
I spent a few weeks driving through the East Coast of Australia with my camera, watercolours and sketchbooks.
Today, I'm gonna share with you some of my favourite moments on the Red Continent. To discover my entire journey, check out my post The Ultimate Guide to a Mythical Road Trip on my blog Miles of Happiness 
1. Wander in a wonderful world, Great Barrier Reef, Cairns
In North Queensland, Cairns is renowned for its proximity to the Great Barrier Reef, true paradise for diving lovers. There are loads of way to explore this fantastic underwater world, from snorkelling to diving, and also sea walking, scuba doo. Or you could try ride in a  glass-bottom boat, seaplane, or helicopter. Plus of course, there is also sailing… Choose the one that fits you the best, and prepare yourself for an unforgettable experience!
2. Cuddle a koala, Brisbane
In order to get to know more about the Australian wildlife, we stopped by the Lone Pine Koala Sanctuary near Brisbane… And yes, also to cuddle a koala. It may seem cheesy, but it really is a unique moment! I was super skeptical doing this, just following my friends, nonchalant. But once they put down this tiny thing in my arms, I was so moved! Those fuzzy gray marsupials are just adorable, when they cling to you. I dare you to resist…
3.

 

Surf (or watch the surfers playing in the waves), Byron Bay
Byron Bay has this take-it-easy vibes that makes you feel you'll never want to leave this place anymore. Either you're a surfer or not, you'll enjoy its laid back atmosphere, the wide and beautiful beaches and the stunning view from the Cape Byron. The rhythm is different there. Take the time to slow down and relax. If you want more than sunbathing on the white sand, you can take a kayak trip in the turquoise clear water, snorkel, dive, get a massage, or simply hire a bike to explore the area.
4. Hike into the wilderness, Blue Mountains
I heard about the Blue Mountains before coming to Australia. But I never expected such a imposing, marvellous, breathtaking discovery. The scenery is absolutely fantastic, with many outdoor activities options : from hikes, bushwalking, fishing, camping, cycling, mountain biking, quad biking to horse riding, and, of course, climbing and abseiling. You can easily spend three days there, juggling from sport, explorations and incredible sunsets.
5. Visit the fabulous Opera House, Sydney
In pictures, it's majestic. In real, even more impressive. The Opera House dominates the lovely waterfront, opposite the famous Sydney Harbour Bridge. There are many different tours possibles to visit the Opera House, from the classic Sydney Opera House Tour, the VIP Backstages Tour, to the Tour combined with a delicious tasting plate. While you're in Sydney, stroll around and get lost in the city –the best way to get surprised! From trendy concept stores, cafes in every corners, rooftops, art galleries, immense parks and nice views, you won't get bored in Sydney.
6. Join the coolest afterwork ever, Bondi Beach
End your trip at Bondi Beach, Sydney's most-famous spot for Sydneysiders' afterwork drinks. It's only a 20 minutes bus ride from the city centre, and it's a whole new world: surf shops, skateparks, tattoo shops. The beach is full of surfers, from beginners to pros, but also skaters, runners, people walking their dogs, or just drinking mojitos while the sun goes down on the sea –yes, that's a nice option too. Bondi Beach is a place you cannot miss.
What things to do in Australia would you suggest?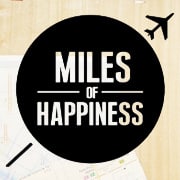 Marie Pottiez is a travel blogger, founder of Miles of Happiness.  Curious of everything, she has an unquenchable thirst for discovery and sharing. Originally from France, she lived in Belgium, New Zealand and Indonesia, before settling down in Hong Kong in 2014. She spends as much time as possible traveling throughout Asia, discovering new pieces of paradise all year long.
You can follow Marie's adventures on Facebook, Twitter  & Instagram. Watch her videos on Vimeo or be inspired with her Pinterest boards.
This week  I am linking up with Reflections Enroute and The Crowded Planet check them all out for more travel adventure and inspiration.