Written by: Kristina Pepelko
Do you feel energized when attending social activities? Do you enjoy being a little spontaneous and trying new things? Do you relish being the center of attention? Do you have a broad and active social circle? If you're feeling tired or blue, do you recharge best around others?
If you answered "yes" to one or more of the above questions, then you might have some extroverted tendencies. If that's the case, then this Extrovert's Guide to Croatia has been designed with you in mind.
While extroverts are not a one-size-fits-all bunch, they do prefer getting their energy from being around other people, whereas introverts prefer to find their center by being alone.
That being said, those who fall on either side of the extroversion-introversion spectrum can meander on over to the middle and take on traits from both groups, depending on the situation. These chameleons—who are, in fact, the majority of us—are called ambiverts.
I wanted to explain these nuances before diving into the meat of the Extrovert's Guide to Croatia because as you read through it, you might find yourself drawn more to one suggestion than another.
Perhaps you like the idea of staying in Dubrovnik's Old Town but would prefer not to take a group kayaking tour to the nearby Elafiti Islands because you fancy yourself a social butterfly but not an adventurous aardvark—that's not a problem at all.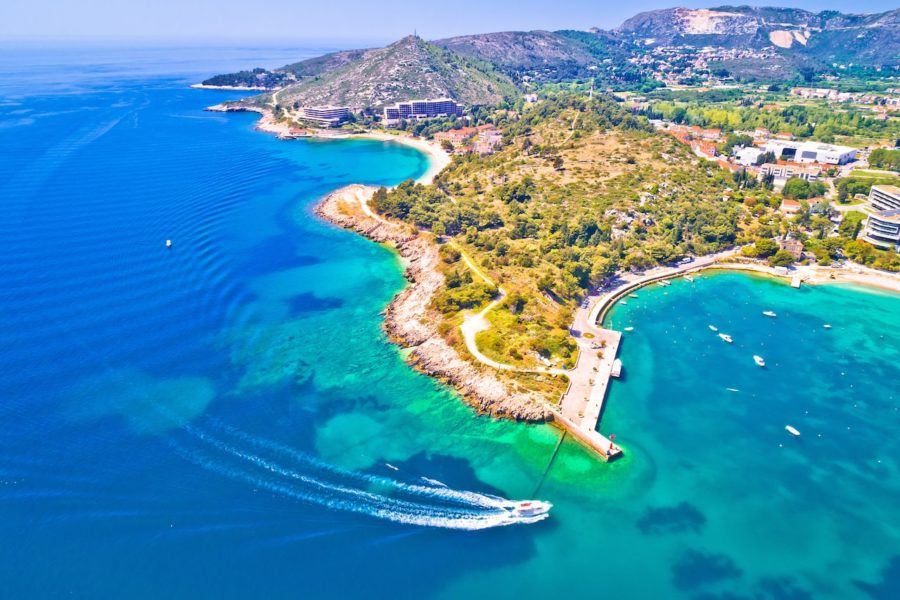 Take what you want from this guide. Use some suggestions for your Croatia itinerary while pushing others to the side that don't fit your unique personality. The primary purpose of this guide is to give you a different way of envisioning your Croatia trip planning.
Whether you're looking to travel to Croatia for the first time or you're eager for your next journey there, this guide can help you find places to visit and things to do that feed the social energy of your extroverted personality type. Now, let's dive in!
When To Go To Croatia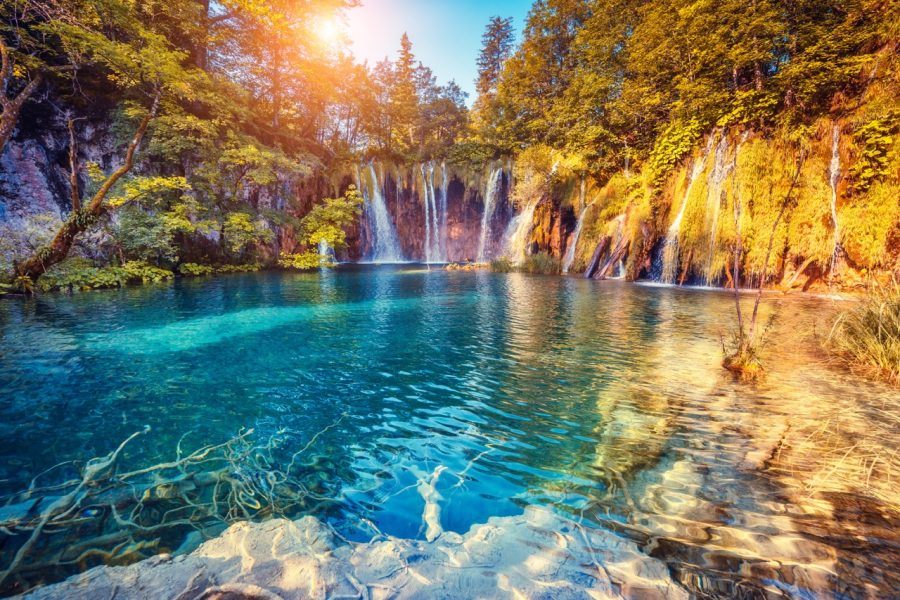 Croatia is most full of energy during the summer months of June, July, and August. While there are some downsides to visiting during the peak tourism season, there are also many wonderful upsides.
If you travel to Croatia in June, July, or August, you'll get the benefit of having excellent warm and (mostly) sunny weather, access to all the hot spots, activities, and restaurants (since everything is open during the peak season), and easy connections between in-country destinations.
As an extrovert, the Croatia you meet in June, July, or August might be right up your alley as it's buzzing with life, filled with people visiting from across Europe and the world, and has plenty of available opportunities to exercise your spontaneity and/or your stellar conversation skills.
You might also be interested in visiting during the pre-season or shoulder season that takes place right before June from April to May and right after August in September and early October. These travel periods offer similar activity opportunities as the peak season months but provide a more relaxed vibe—perfect if you like a side of chill to go with a day of social fun.
TRAVEL COMPANIES WE USE AND TRUST
Where To Stay In Croatia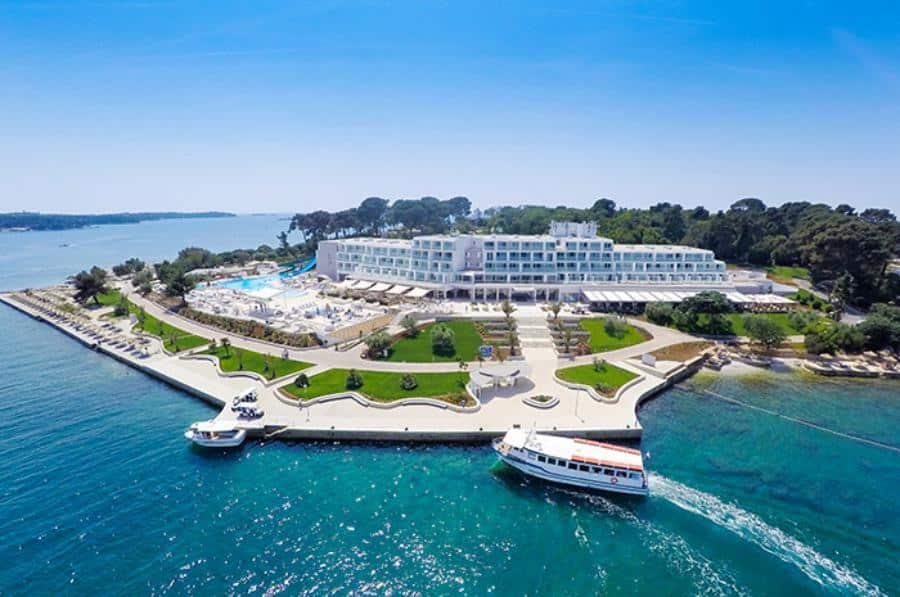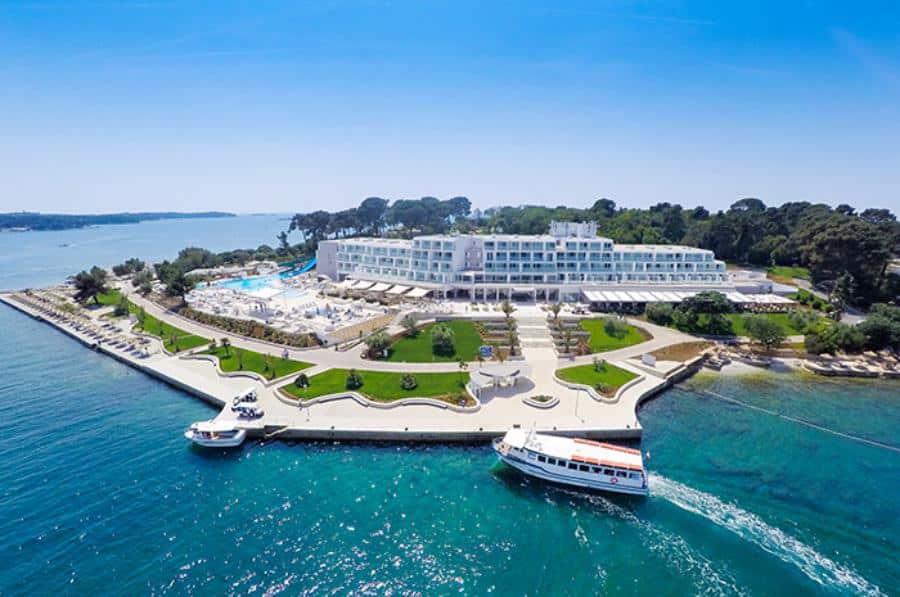 Hotels and rental apartments are the go-to accommodation choices for most travelers. Both options can be found across Croatia, and you can always find a hotel or rental apartment that will suit your budget.
But if you opt to explore accommodation planning through the lens of your extroverted personality, creative selections can reveal themselves. Shake up your Croatia trip planning and consider the following extrovert-friendly accommodation possibilities.
Share A Villa With Family Or Friends
As an extrovert, you might find you crave social interaction throughout your days exploring your chosen Croatian destination(s). Yet you may also find that you want to come home to the warmth of company. If that's the case, then see if you can convince your friends and family to join you on your trip and rent a villa together. That way, you'll have the joy of venturing out with those you love and coming back with them at the end of the day to relax, unwind, and reminisce about the memories you just made together.
Stay At A Hip Hostel

If you'd like to step out of your comfort zone, a hostel stay is the way to go. Out of all accommodation options, a hostel is definitely the most affordable, but it is also the least private (unless you get a private room, of course), providing you with plenty of chances to satisfy your social recharge needs.
Given the communal nature of a hostel, you'll inevitably meet several interesting characters and have the opportunity to make new friends right in your sleeping quarters or in the common area. It's a great place to swap stories with fellow travelers while saving some extra bucks for exciting tours and unique experiences.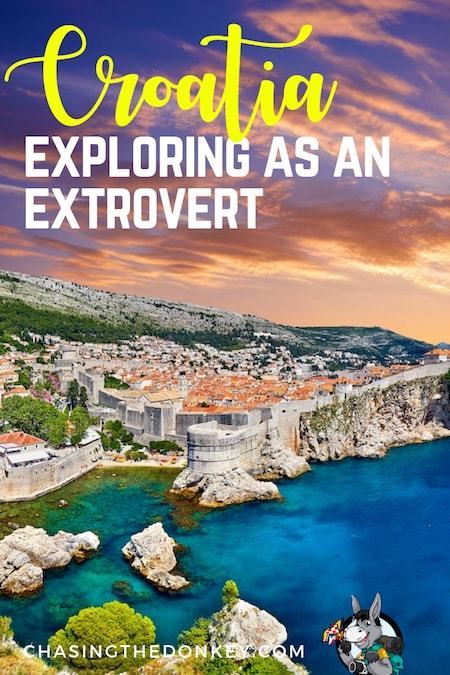 Charter A Sailboat Or Yacht With A Group
Many people think that chartering a boat is out of reach financially, but if you're able to get a good-sized group together, the per-person cost comes down fast. In addition, you'll get the benefit of recharging your social energy both on and off-board as you'll have easy access to travel companions for on-board chill time and off-board fun (or vice versa).
What's perhaps most alluring about this option is that chartering a boat can provide you with an experience like no other; it's one of the best ways to see Croatia's exquisite coastline while exploring many of its picture-perfect islands, islets, and enclaves.
What To See & Do In Croatia For Extroverts
With over 1,000 islands, many enchanting small towns, and incredible, bustling port cities, it can be hard to narrow down where you'd like to go in Croatia. If you're feeling the energy pull of Croatia's hotspots but also want to explore a few off-the-beaten-path areas, then the following destination suggestions can help you get the best of both worlds.
Zagreb
Zagreb is Croatia's capital and its largest city. For some time, Zagreb was considered merely a place to land and leave by tourists heading to Croatia's coast. Thankfully, that's not the case anymore.
The city has always been filled with exciting things to do—from visiting sights like adorable and affordable Dolac Market, colorful St. Mark's Church, and beautifully chill Zrinjevac Park to exploring fascinating museums such as the Museum of Broken Relationships, the Technical Museum, and the Museum of Arts and Crafts.
But now more than ever, Zagreb is growing its activity and touristic offer. Cool, niche experiences are easily accessible, like nighttime city excursions filled with colorful, local stories from Secret Zagreb Tours.
In addition, new, modern restaurants, like Submarine Burger, Heritage, and 50 The Burger and Champagne Bar, are springing up every year alongside local, mainstay favorites such as Stari Fijaker, Dubravkin Put, Konoba Didov San, and Vagabund.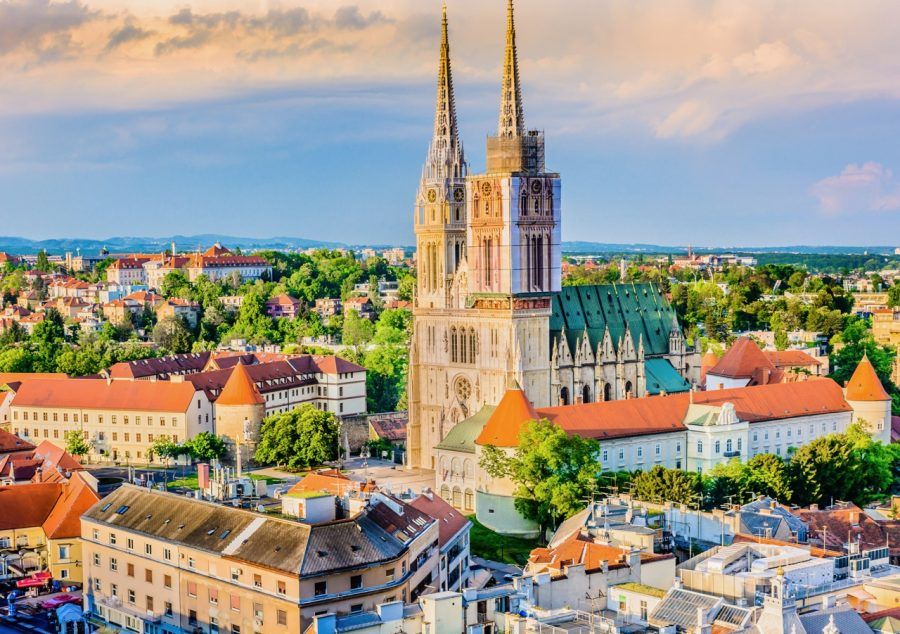 Zagreb is also the place to been seen on Saturday mornings for the weekly špica, where locals come out as their best-dressed selves, strutting down the streets to meet friends for coffee. Visit Café de Paris, La Bodega, or Bulldog Zagreb to watch the local ad-hoc fashion show.
If you're looking to venture into Croatia's countryside, then Zagreb is a great connection hub. Many areas in Central Croatia, such as beautiful Trakoscan Castle, the Baroque town of Varazdin, and the spiritual town of Marija Bistrica, are well-connected by train or bus or can be easily accessed by an hour's car ride if other options are not available.
Whether you're a social butterfly, attention seeker, or simply in search of an interesting city with transport links to lesser-visited parts of Croatia, then Zagreb's got you've covered.
Split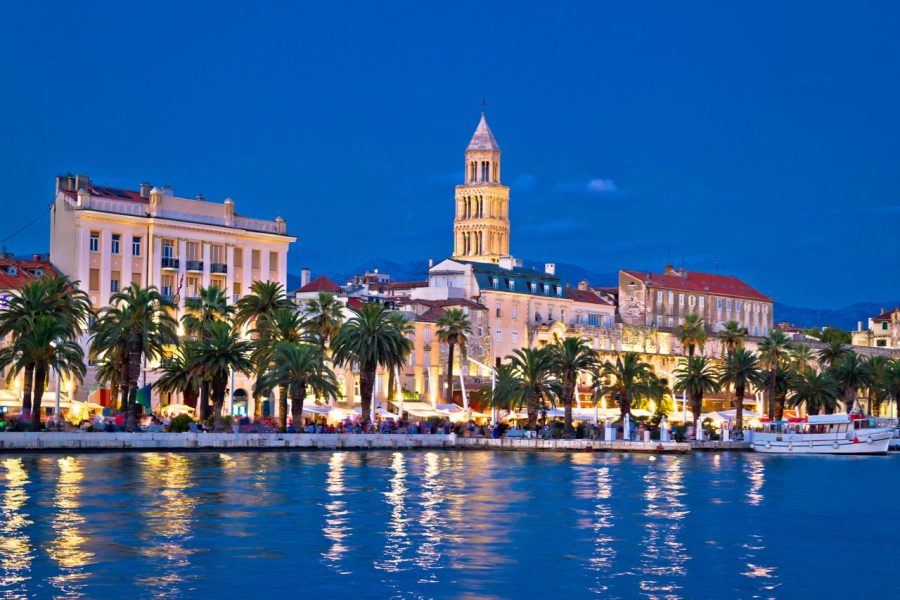 Another destination that can feed your extroverted energy is Split, Croatia's second-largest city.
Split sports both Greek and Roman influences and is well-known as the home of 1,700-year-old Diocletian's Palace, a UNESCO World Heritage Site. Beyond Diocletian's Palace, Split features a variety of historical and cultural landmarks, including the 4th-century Cathedral of St. Domnius, the Archeological Museum of Split founded in 1820, and the gallery of Croatia's most famous sculptor, Ivan Mestrovic.
But Split isn't only a place for history and art buffs. Split also offers plenty of options for outdoorsy extroverts—from group bike tours to hiking up Marjan Hill for amazing views of the seaside and the city below. And then there's always the beaches, including Bacvice, Trstenik, Kastelet, and Kasjuni—perfect for people-watching, lounging around, or swimming in the cool, blue Adriatic Sea.
In addition, Split has a growing expat population in Croatia, and so you'll not only get to meet international tourists, but you'll also have the chance to chat with people from around the world who have made Split their home. For instance, take a visit to the Mexican-Honduran restaurant To Je Tako (be sure to make a reservation ahead of time), where you can chat with its spirited manager, an expat from Italy, about food life, and love.
Like Zagreb, there are plenty of smaller towns, villages, and sights to visit close to Split. Many of these areas are accessible by car, transfer service, boat, and/or guided excursion.
Some possible day trip destinations include smaller neighboring coastal towns like Makarska and Omis, waterfall-heaven Krka National Park, the ruins of the Roman town of Salona, the UNESCO-protected Old Town of Trogir, the medieval Fortress of Klis, the islands of Hvar (which is also a great place to spend the night), Brac, Vis, and Korcula, and the inland towns of Sinj and Imotski.
A place of ancient history, lively beaches, outdoor fun, and new international friends, Split is definitely an extrovert's haven.
Dubrovnik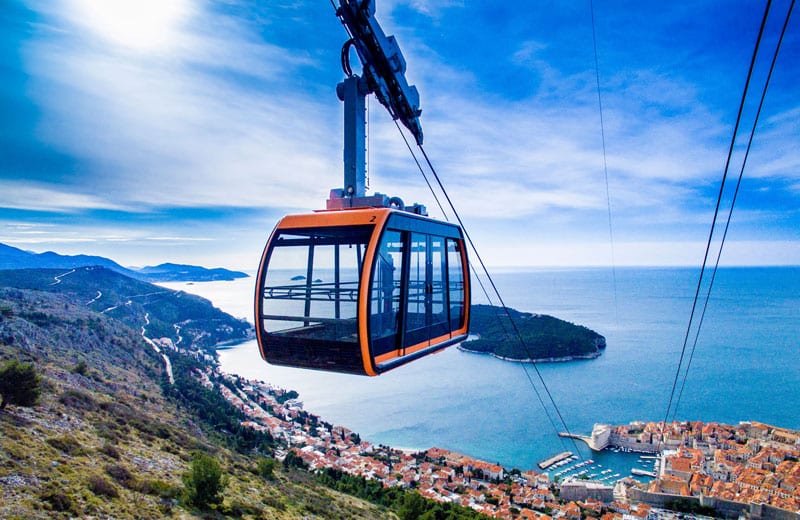 Long considered the Pearl of the Adriatic, Dubrovnik continues to awe visitors with its epic seaside landscape and UNESCO World Heritage-protected Old Town.
As one of Croatia's most popular seaside destinations, there is never a lack of visitors during the summer months, providing an extrovert like yourself with the opportunity to strike up a conversation wherever you go.
A stay in Dubrovnik's Old Town area might be of particular interest to you as you can remain close to the action and the top sights, such as the Cathedral of the Assumption of Mary, Rector's Palace, Onofrio's Foundation, the Old Town's main street of Stradun, and, of course, Dubrovnik's famed walls.
However, there is a downside to Dubrovnik's popularity: it can get really packed during the peak season—especially in July and August. If you thrive off crowds, then you may find Dubrovnik energizing during this period. But if you prefer a less-packed experience, then you might want to consider booking your Dubrovnik visit in the shoulder season (in April, May, September, or October).
You could also consider staying outside of the Old Town in the Babin Kuk or Lapad Peninsula areas. This way, you can take in the stimulating social scene of the Old Town during the day and then retreat to a calmer atmosphere whenever you get tired.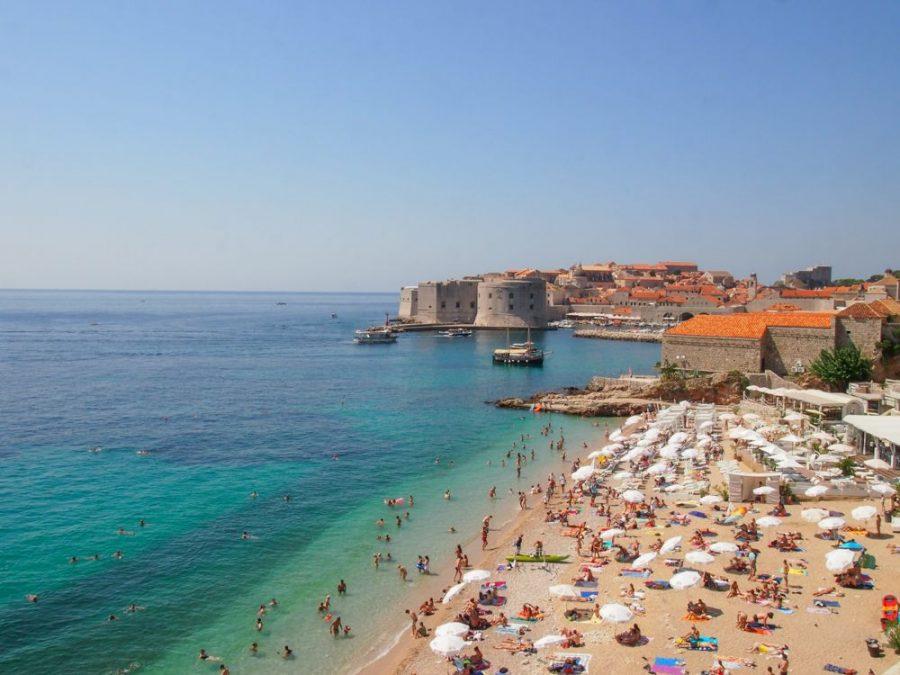 Whether you choose to visit Dubrovnik or wherever you decide to stay, there are plenty of activities and day excursions you can pick from to suit your extroverted personality.
If you're craving a group tour where you can meet and mingle with other fellow travelers and discover neighboring areas, then consider a boat or kayak tour to the Elafiti Islands of Kolocep, Lopud, and Sipan, a cycling tour of Mljet National Park, a walking tour of Lokrum Island Nature Reserve, or a visit to the wine region of Peljesac Peninsula.
But if you'd prefer a day of blissful nothingness, then take a visit to Dubrovnik's happening Banje Beach that gives you a fantastic view of the Old Town walls. You can soak up the scenery while swimming in the Adriatic or simply people-watch the day away.
Filled with enchanting beauty, Dubrovnik lives up to the hype and provides ample opportunities for extroverts to taste a bit of adventure and socialize with both locals and visitors alike.
Zadar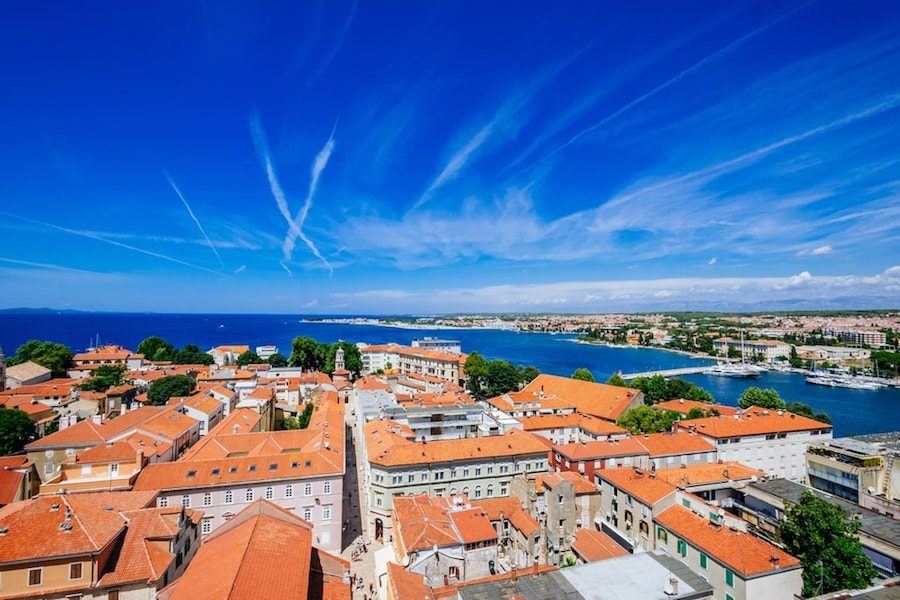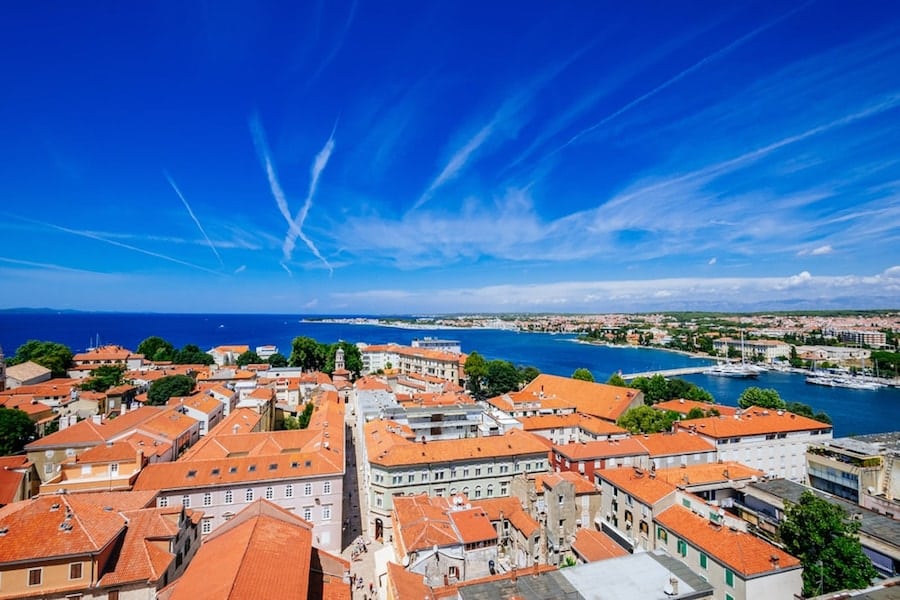 Less visited than its seaside city cousins of Split and Dubrovnik, Zadar is the place to find a mellower yet still active side of summery Croatia.
Zadar is Croatia's oldest continually inhabited city, and you can find its ancient heritage right in the center of the Old Town area known as the Forum, a prime spot for people-watching and mingling among Croats and international visitors.
Zadar's Forum (the name for a Roman square) was constructed between the 1st century BC and the 3rd century AD. Around the Forum, you can see Zadar's other historical sights, including the 9th century St. Donat's Church and the Cathedral of St. Anastasia that was built in the 12th and 13th centuries.
A short walk from the Forum and along Zadar's seaside promenade, you'll find the city's newer attractions—the Greeting to the Sun and the Sea Organ. Both installations were created by architect Nikola Basic and invite you to interact with the physical landscape in a fresh way.
The solar-powered Greeting to the Sun lights up in the evening and changes colors as you step hop or dance over it. The Sea Organ, on the other hand, is played by the waves of the Adriatic. You can take a seat on one of its steps and listen to the waves perform ever-changing songs filled with poignant notes.
Fun group tours highlighting the regional foods and wines also exist, so consider joining a group on an outing to a local winery or take a food tour/cooking class.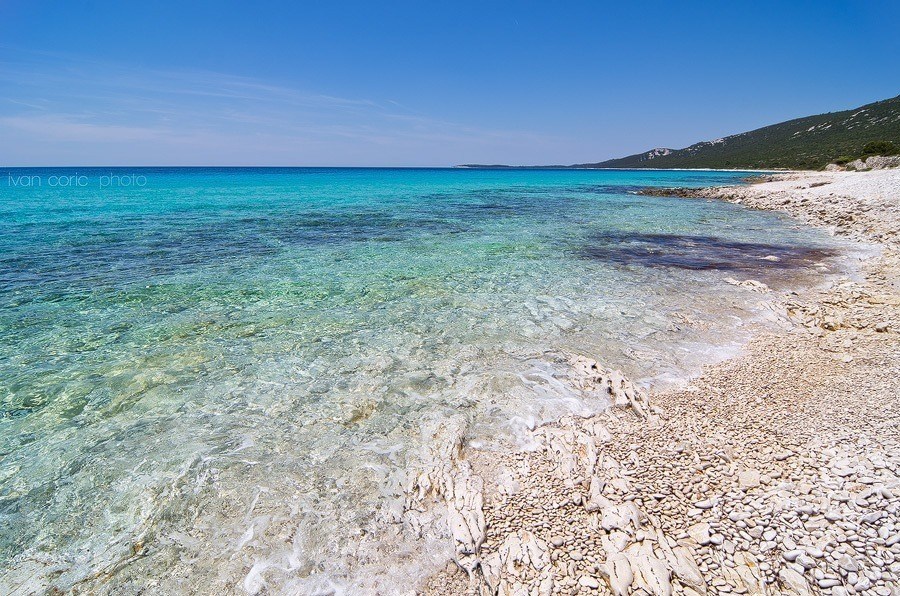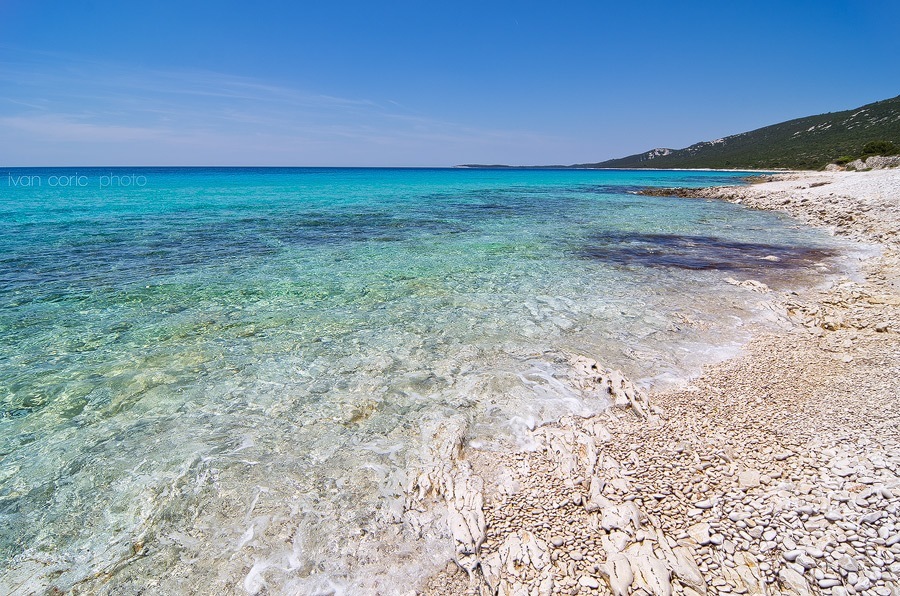 When you'd like a break from sightseeing, Zadar's Old Town delivers plenty of variety and opportunity to chat with locals or chill with your travel companions. Walk up to most streets in the Old Town, and you'll find an assortment of shops, clothing boutiques, and high-quality restaurants and café bars such as Restaurant Bruschetta, Pet Bunara, Restaurant Fosa, ART Kavana, Kult Caffe, and Cafe Danica.
If you'd prefer to venture outside of the Old Town, then consider booking an excursion to the island parks of Kornati and Telascica, grabbing a ride to the small town of Nin (which features one of Croatia's rare sand beaches), or joining a rafting or kayaking adventure down the Zrmanja or Krupa Rivers.
From Zadar, you can also reach several Croatian islands, such as Pag, Dugi Otok, Ugljan, and Vir, among others in the Zadar Region, via rented boat, catamaran, or ferry (and in some cases, by bus or car).
Packed with activities to suit your extroverted nature, Zadar aims to wow you into returning to Croatia again and again.
Extroverts Take Your Pick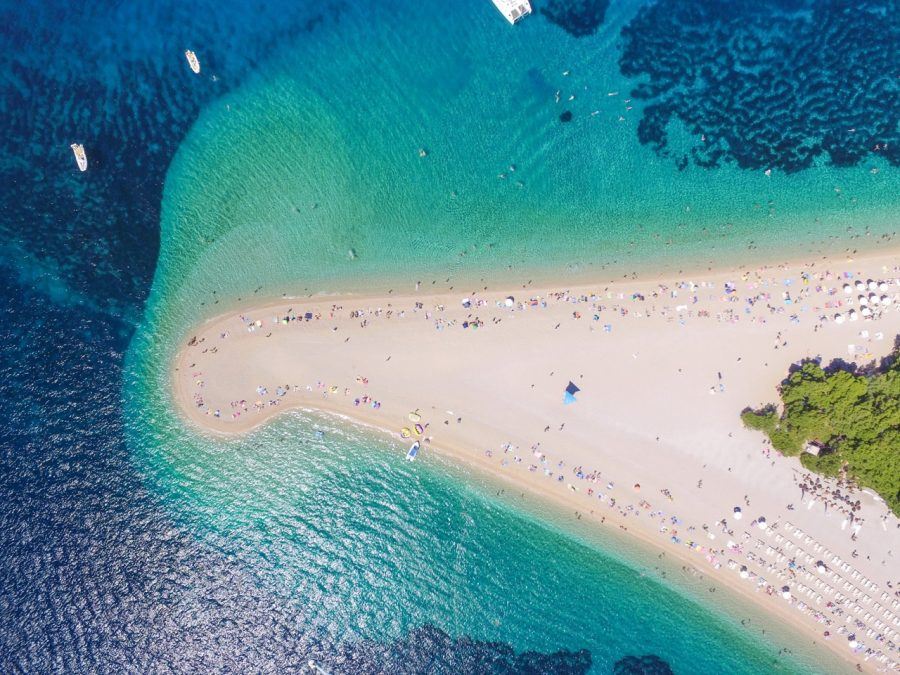 Zagreb, Split, Dubrovnik, and Zadar each offer their own unique blend of style, history, and activity. Take your pick of these (or loads of other) hotspots to call home during your stay in Croatia, or craft an itinerary that lets you sample all of them for a few days throughout your trip.
No matter how you choose to explore these destinations, rest assured that you'll find the social atmosphere, you crave as an extrovert along with connections to lesser-visited locations throughout Croatia.
Please help us continue building The Extrovert's Guide to Croatia. Comment below to share what you've enjoyed as an extrovert during your recent trip to Croatia!