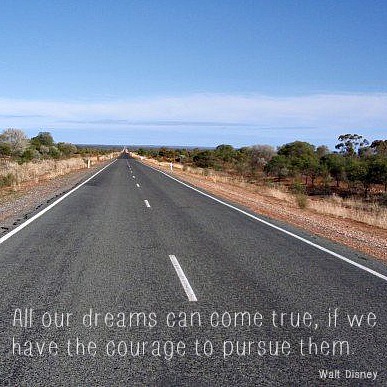 Aussie expat cries. Happy tears this time.
I get a bunch of emails a day to my blog account, most of them are people asking questions about where to go in Croatia, how to get from one place to another, where to stay. Lots of people ask about how to become an expat & get a visa, what is the process to open a bank account – that kind of thing. I answer them all, even if they take me a little while.
Sometimes I get the most heart melting emails. Words on a page, that makes me cry. Complete strangers send me advice, well wishes or to tell me that we've inspired them to make a change in their lives. I scan these type of emails looking for the catch – and I am delighted when there is not one. It's just someone reaching out across the globe to another stranger with kind words.
Just like these kind words. This is an expert from an email I received last month:
I know it would be hard to leave everyone behind, especially the conveniences we're accustomed to – but like everything in life, it's a trade-off and you have to go with what's "right" for you and your family. I applaud your courage!!!! Especially not knowing the language and having your husband away at work for such long stretches. Hang in there girl, you are an inspiration to us 'fraidy-cats out there.
Seriously, I cried. Even now as I re read her kind words, I have tears in my eyes. Thank you.
It's also more than an email. I was lucky enough to met one family this summer who have read the blog for a year. They came to visit family nearby, so we arranged to meet over beers by the beach. We sat down and chatted like old friends. It seems like strange behaviour when I write this, but it was not strange at all. No dark alleys, no weirdness. Just normal people talking. Chatting about everyday things, their family and how short life is, so you must take it by the proverbial and do all you can to make it your own.
You might say that was a lucky one off, but it's not. This Aussie expat has plans to meet another family next month, that are Croatian and live in Zagreb. They have a weekend house in Privlaka, just down the road from me. I've been invited for coffee. Isn't that sweet? 
Why am I telling you all of this? Well because, as I was just making plans to meet a fellow expat blogger who will come past and say hi in my home town (see, it's not a one off) it reminded me that my life is somewhat strange. Unusual. Kind of offbeat. Don't get me wrong, I like it that way, actually, no I LOVE it this way.
Isn't it nice to know that people can be nice to one another? Especially expatriates, who I think face the toughest times.
To share a kind word, be encouraging or offer advice to a stranger has to be one of the nicest things you can do. Have you ever done it?
Ohh, and how can I forget, it's not just the face-to-face liaisons or the emails in my inbox that that bring a smile to my dial each day. It's the comments on the blog from you all, so thank you for listening.