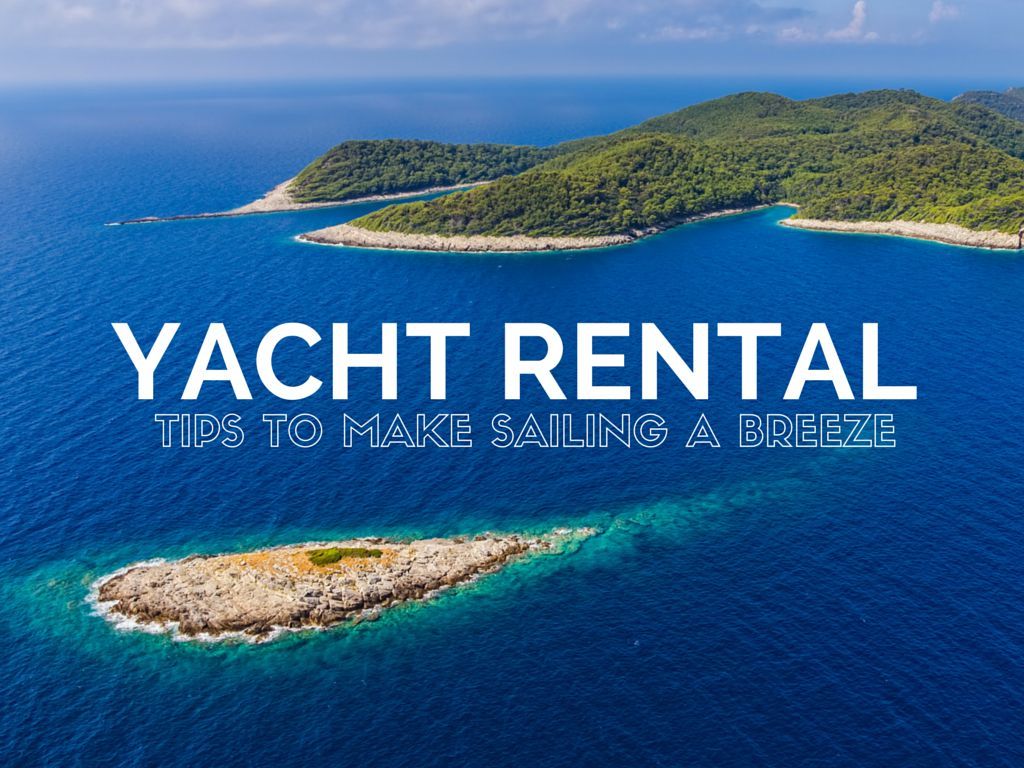 Sailing Croatia: Yacht Rental Tips to Make Sailing a Breeze
We're sailing Croatia and her indented coast again this summer (can you hear me squealing with delight?), and have recently been through an exhaustive yacht rental process. We've rented a yacht several times, and wanted to share with you, our tips for making the yacht charter process easy.
Whether it's luxury yachts, a catamaran or even a small motorboat that you plan to hire, you'll need to be sure of a few details before you start your sailing holiday in Croatia.
1. Size
Size does matter. A week on the Adriatic Sea in very close quarters with your family and friends without much wiggle room can be troublesome. How big of a vessel do you need? Knowing how big, will help you decide what type of sailing vessel will suit best – spend some time asking everyone questions like:
Who in your traveling party need their own bathroom? (I do, and I am always prepared to pay a little extra)
Which people will be sharing rooms (known as cabins) on board?
How many children are coming? Children always need so much more room for toys and a safe place to play
Do you need a kitchen? If so, how big?
Will you need a crew who will need a place to sleep?
There are 4 types of vessels available for charter in Croatia. They include sail boats, motor boats, catamarans, and gulets. When we took our first sailing holiday along the Adriatic, I was unsure of the type of vessel to charter & found it difficult to decide – so I wrote this helpful sailing guide on choosing a vessel. Understanding what each type of vessel offers and matching those to the type of sailing experience you want, is essential to having the best sailing vacation.
Pakleni Islands off the coast of Hvar. Photo Credit Yacht-Rent
2. Budget
The most boring, yet, most necessary part of planning a holiday is money. How much will each person pay? Will singles who occupy their own room pay the same as a couple who share the same size space? Will you cook on board, or eat every meal along Croatia's coast? Have your budget set before you start getting quotes to charter your boat.
Extra Tip: There are some costs to boat rentals that you need ensure that you ask your yacht rental provider about upfront. These include:
Yacht crew costs. In most cases, the boat hire contract will state that the yacht crew need food, and their own cabin
Final cleaning fees
Taxes (here in Croatia it is called PDV)
Additional fees for towels, sheets, and Wi-Fi
Fuel and water costs
Security deposit
Fees for additional equipment
Insurance (also ask about the excess cost)
3. Travel Plans
Yours and the rest of your group. Be sure that everyone's travel plans match, including arrival and departure dates. Look at which pick-up port is the closest for your incoming and outgoing flight. There are 50 marinas on Croatia's coast, however, only a select number of marinas are charter bases.
Extra tip: The normal duration of a yacht rental is for one week. Beginning on a Saturday. Some companies will accept shorter bookings, others won't.
4. Skipper
Do you need to hire a skipper? Can you sail? Do you meet Croatia's requirements for boat charter? If not, then you'll need to hire a skipper at an extra charge. And, even if you do meet the requirements maybe you should hire one anyway: allowing you to sit back and relax?
Maybe take a break at Maslinica? Photo credit Yacht-Rent
5. Route
Where do you plan to go? That will help you decide if you have time to sail slowly between ports on a yacht – or maybe your want to squeeze more destinations into your itinerary and will need to rent a fast motor boat.
Don't forget about yacht week Croatia. Do you want to be sailing the same week as yacht week? If you do not know what yacht week is, I suggest you find out. It's something you'll either want to join or steer clear of like nobody's business.
Yacht rentals made easy
Now that you know the answers to these questions, you can begin to plan your sailing holiday. There are a countless number of boat rental companies in Croatia to choose from. This year, we arranged our yacht charter through Yacht-Rent.com. Figuring out how to choose which company to use can be a tough choice, Here are some yacht rental tips to help you decide.
Use a site that has a good search function
Finding the right yacht (or Catamaran) can be time-consuming. Mostly because there are just so many to choose from. So, I recommend using a booking site that has an easy-to-use search function like this one from Yacht-Rent.
This one allows you to use an advanced search function of drop down boxes to plug in all of that information I mentioned you should prepare earlier. Eg: How many berths and bathrooms do you need?
Review the entire contract – not just the booking dates
What are you liable for? Our contract was fine, and it essentially said that we can't break or damage anything without a penalty. As you know, that's not just boat rentals, that's the deal with anything you hire. It continued to say that the charter company are not liable for unforeseen circumstances like bad weather and times to pick-up and drop-off the yacht rental. Read all the fine print.
Paying your way
How does the company accept payment? Several Croatia yacht charter companies told us that they would charge an extra percentage to pay by credit card. While other companies only accepted bank transfers, which can also incur extra fees from your bank. Foreign bank fees in our case amounted to over $80 AUD over two transactions.
So what yacht did we rent?
Behold the BAVARIA 47 Cruiser. After weeks of talking amongst the six of us, about the size, budget, and requirements we all agreed that, this 14-metre luxury yacht would suit us for our week Adriatic sailing adventure.
Click on each photo to an enlarged version. 
In addition to the yacht rental, we also hired a skipper. We would have liked to have a full yacht crew, you know, someone to cook and clean up – but the budget did not allow for it. Ho hum.
Once you have your yacht rental booked, and bags packed, the only thing left to do is sail away and enjoy yourself!
What other tips do you have for anyone renting a yacht (or boat) for the first time?
More help is at hand
Want more ideas for things to do in Croatia?
Pin it for later!