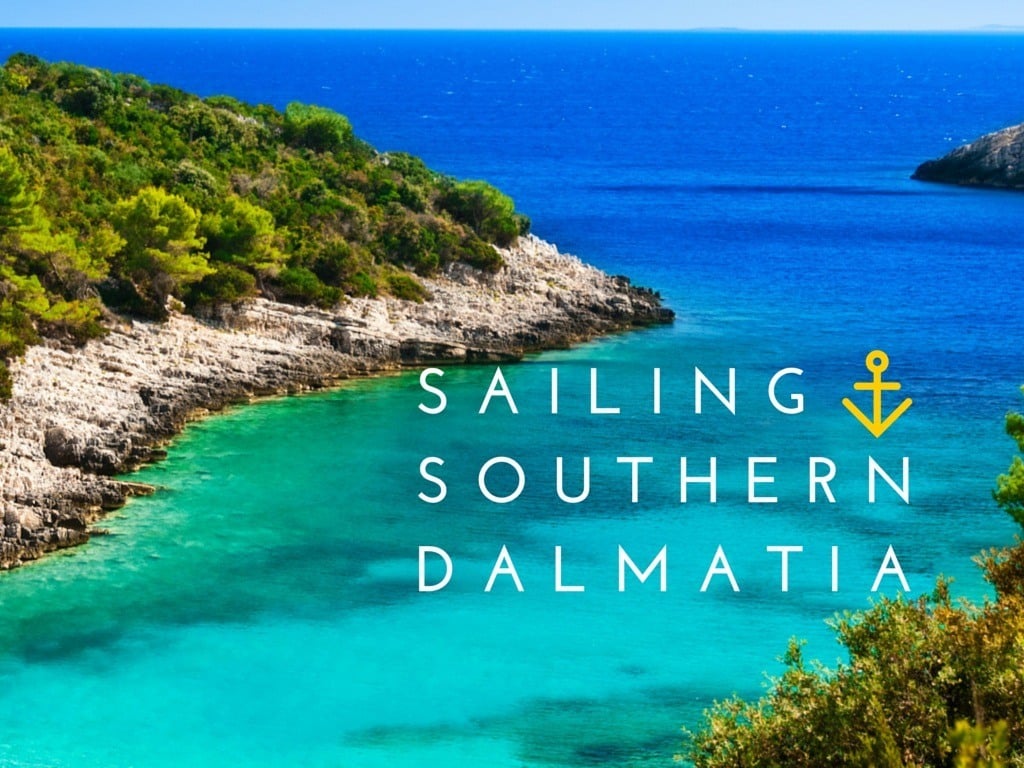 Sailing Croatia: Split – Dubrovnik: Discover the Southern Adriatic in 7 days
The Croatian coast offers a full package for travelers, known for its Mediterranean tradition, well-indented coastline, and a trove of biological, cultural and culinary delights. Southern Dalmatia has well-established Adriatic holiday hotspots, like the UNESCO-listed city of Dubrovnik, but one of the charms of sailing Croatia is that you have the opportunity to explore more than just one famous city. Use the opportunity, while sailing, to visit some the lesser-known spots on offer in the Southern Adriatic. Set sail this year from Split to Dubrovnik and discover a route with some really intriguing locations.
Split – Drvenik Veli – Šolta
Drvenik Veli is perfect for the start of your trip. A small island northwest from Šolta, it is well indented with numerous inlets and anchorages with enchanting sand and pebble beaches for you to enjoy. In addition to this natural wealth, you can also explore the traditional stone architecture of the island. These stone buildings of Drvenik are protected as a cultural monument, and they often attract architecture enthusiasts.
On your way south you can find a safe harbor in Maslinica and explore the impressive offer of Šolta. Brimming with wildlife, Šolta is well known for its rich variety of bird species. Šolta offers religious architecture and art from various time periods, some as early as 6th century.
Šolta – Pakleni Islands
Sailing further along the southern Adriatic make a stop at Pakleni Islands. Named after pine resin, these islands are one of the best spots for soaking up the Adriatic suns rays while be shaded by fragrant Mediterranean pines. Pakleni Islands have many beautiful beaches, some of them are naturalist (nudist) resorts so make sure to pick an anchorage you're comfortable with. You can berth in Palmižana, a touristic favorite in the area and grab a bite in one of the charming and cozy seaside restaurants.
Pakleni Islands – Korčula
On your way to Korčula, consider dropping anchor near the island of Šćedro for a while. This little island in the southern Adriatic is located right next to Hvar prides itself with an unusually favorable climate and scented lavender fields. For three centuries, it was a home to Dominican monks and is known as one of the most idyllic Mediterranean islands. Humans are not the only ones seeking relaxation here; Šćedro is also a common sighting spot for one of the most elusive tenants of the Adriatic, the bottlenose dolphin.
Korčula Island abounds with beautiful anchorages, and if you want to safely nestle in a harbor, Korčula Town has a marina providing 159 berths and all the necessary facilities. Make sure to explore the place that many Croatian's believe to be the hometown of Marko Polo and enjoy the scenic cobblestone ambiance. 
Korčula – Mljet
Mljet can truly be called the Emerald of the Adriatic. Recognized as one of the most forested islands of the area, this gem is also one of Croatia's eight national parks, this one known for mud, and salt lakes. Even though the island itself is a true natural paradise, the waters around it hide dark secrets of ancient shipwrecks.
Drop your anchor in the bay Prožura (approach it from the west side of Planjak to avoid the dangerous shoals on the east) where you can find an undisturbed village that formed through the 15th century around a Benedictine church and monastery. Find out what charm drew Dubrovnik's aristocracy to make this location a preferred 17th century holiday spot and appreciate the exquisite architecture they left behind.
Mljet – Elafiti Islands
Steer towards Šipan the largest in the chain of Elafiti islands. An island with numerous anchorages, unsullied nature, and unavoidable 16th-century villas, it is every Roman emperor's dream brimming with all kinds of Mediterranean fruits like almonds, citrus fruits, carob, olives, and figs.
Elafiti Islands – Dubrovnik
Dubrovnik is a true sensation of the Adriatic coast. Under the protection of Saint Blaise and its impressive fortification walls, this city prides itself with an eventful history marked by numerous cultural and historic sites. Thanks to this, however, it is always brimming with crowds of people, so if you're not a fan of large groups of tourists make sure to plan your visit accordingly.
The sailing boat is a perfect vessel for exploring the rich area of the southern Adriatic allowing you to explore every nook of the coastline. Choose the boat that will allow you to make the most out of your trip and if you have any uncertainties you can let a quality yacht charter agency help you out or book a Sailing trip book a Sailing trip where all the hard work is done for you.
Keep your eye on the sirocco and savor all the tastes of the Croatian coast. Smooth sailing!