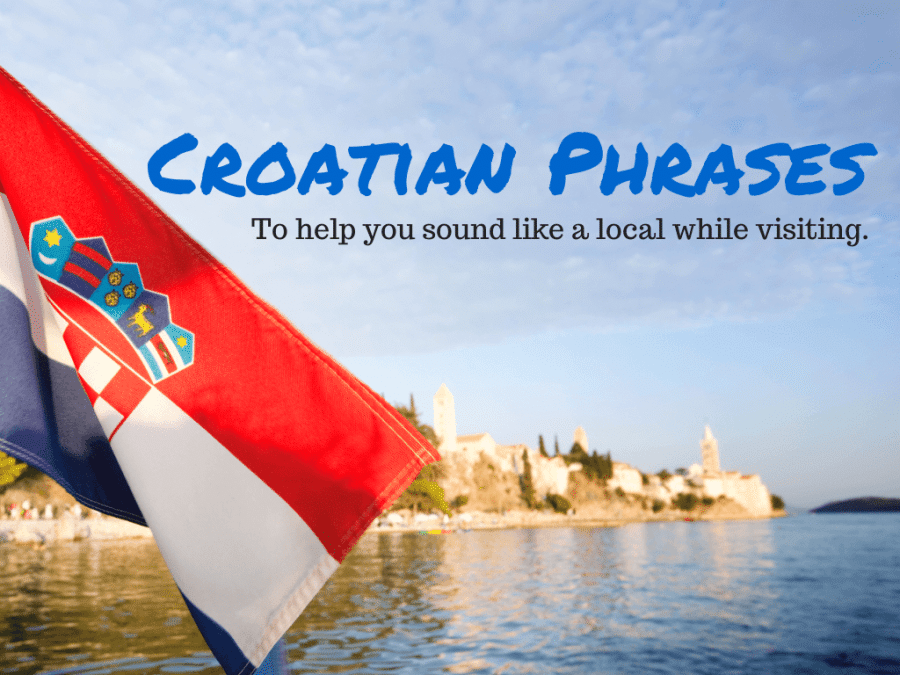 Language in Croatia: Let's Learn Croatian Phrases
Croatian is a tough language.  Trust me, I have been (trying to) learn Croatian for almost a year now. Everyone will tell you just how hard the language is to master – most Croatian's will even agree. But it's not hard to learn a few basic Croatian phrases. In this post I will teach you some basic phrases you can use every day while on holidays in Croatia.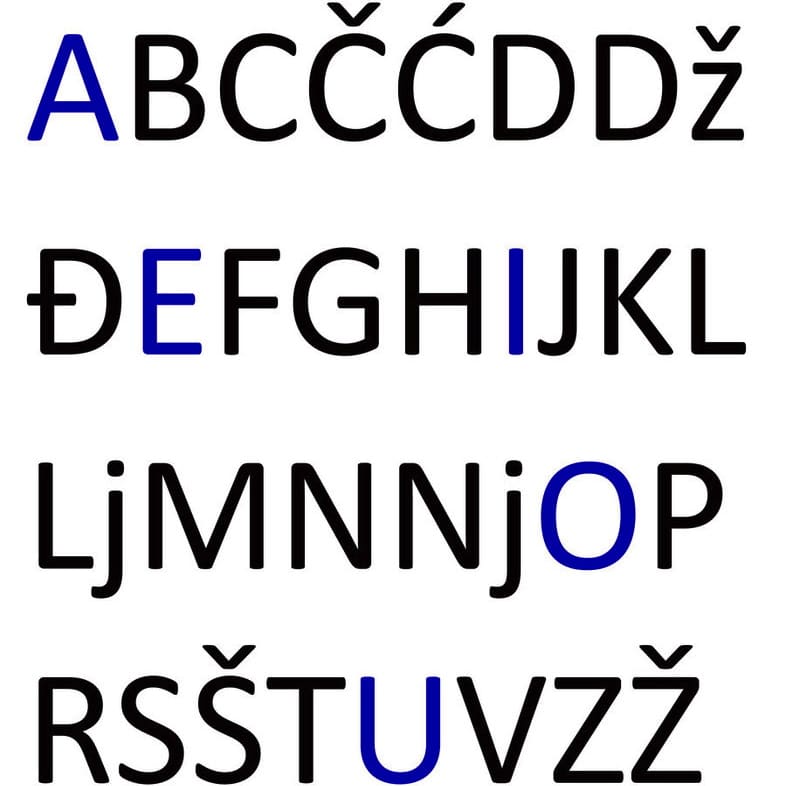 Croatian letters are a little different to those in the English alphabet. As you can see there are quite a few that are the same and there are some that are completely different like č, ž znd Lj as examples. You will also notice that some English letters are not there like X and Q.
The spelling of Croatian words is (mostly) phonetic, therefore words are written as they are pronounced. Which makes things a little easier, but….. there are a bunch of exceptions. But let's not worry about that for now.
For now, let me tell you how to say everyday Croatian phrases that'll help you on your Croatian holiday.
Informal and formal
The Croatian language have both formal and informal forms which are a little tricky. Essentially, you need to use the formal form of a word when speaking to people you do not know and with those who are older than you, as a form of respect. I often forget and blurt out the informal form of the word being used. Lucky for me my family and friends are forgiving and are just happy that I'm doing my best at learning the language.
In my experience, Croatians appreciate foreigners making an attempt to use the language, mistakes and all, so when visiting here are a few words to get you started.
Everyday Croatian greetings
Hello
Bok (bohk)
How are you?
Kako ste? (kah-koh steh?) Formal
Kako si? ( kah-koh see?) Informal
I'm fine, thank you
Ja sam dobro, hvala (doh-broh sahm, hva-lah)
Nice to meet you
Drago mi je (dra-goh mee yeh)
Good morning
Dobro jutro (doh-broh you-troh)
Good afternoon
Dobar dan (doh-bahr dahn)
Good evening
Dobra večer (doh-brah ve-cher)
Good night
Laku noć (laa-koo notch)
Goodbye
Doviđenja or Bok (doh-vee-jen-yah / bok)
Being polite in Croatian
Please
 Molim (moh-limb)
Thank you / Thank you very much
Hvala /  Hvala lijepa  (hva-lah /  hva-lah lee-pah)
You're welcome
Nema na čemu (neh-mah na che-moo)
Yes
Da (da)
No
Ne (ne)
Excuse me / Sorry
Oprostite (oh-pro-sti-teh)
I'm sorry
Žao mi je (zhow mee yeah)
A little chit chat in Croatian
What is your name?
Kako se zovete?  (kak-koh seh zoh-ve-teh)
My name is …
Zovem se …  (zoh-vhem se ..)
I am ..
Ja sam … (yah sahm …)
I speak a little Croatian
Govorim malo hrvatski (go-voh-reem ma-low hurv-ahts-kee)
I can't speak Croatian
Ne govorim hrvatski (neh goh-voh-reem  hurv-ahts-kee)
Do you speak English?
Govorite li engleski?  (goh-voh-ree-teh lee en-glees-kee)
Is there someone here who speaks English?
Govori li ovdje netko engleski? (goh-voh-ree lee oh-vdyeh neh-tjo en-gless-kee)
Want more?
Here loads more phrases for you to sound like a local on your next Vacation to Croatia.
Croatian Swearing….
Not for everyone, but you can check some phrases you won't find in your travel guide – also known as Croatian swear words – just don't say these ones around the elderly or in church. And don't blame me if you get in trouble for using them. For more advanced level swear words check out Croatian swear words part II and Croatian swear words part III.
So many people speak English here in Croatia, so never fear you do not have to learn Croatian to enjoy your holiday. But do try one or two of these Croatian phrases – you'll really make your hosts day! If you'd like to more phrases you can find a bunch here. And if you're like me and you plan to live in Croatia and so desperately want to pass the citizenship test, let's share tips on how we can master the language.
What other key phrases would you like to know while on holidays in Croatia? Let me know in the comments, and I'll be sure to add it to part 2.