Some posts contain compensated links. Please read this disclaimer for more info.
Why You Should Visit Krešimirov Grad: AKA Šibenik
The central Dalmatian City of Šibenik celebrates is 950th birthday this year. It's the third largest city on the coast and the 12th largest city in Croatia (ahead of Dubrovnik). The region is a growing destination on travel itineraries, which I believe is for a couple of reasons. First, we can thank Game of Thrones' popularity for the city's growing tourism. Secondly, travellers now want to see more than just Dubrovnik, Split, Hvar and Brač.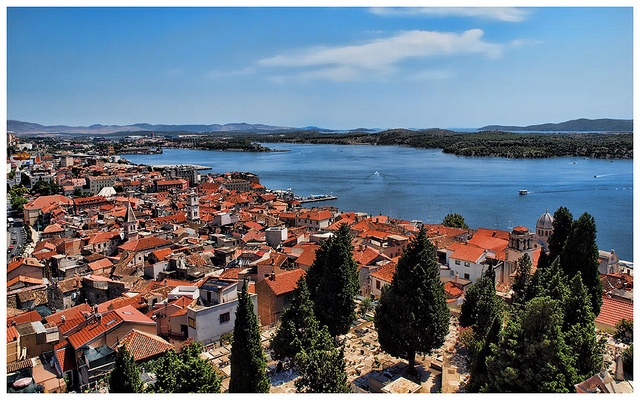 Šibenik dates back to the 9th Century, making it the oldest town completely settled by Croats, without any influence from the Illyrians, Romans or Ancient Greeks. Its first formal mention was in a document from 1066 by the Croatian King Petar Krešimir IV. He held his seat in the region which extends all the way to Knin, near the border of Bosnia-Hercegovina. The City of Šibenik is often called 'Krešimirov Grad' (Krešimir's Town) by locals. A statue dedicated to King Krešimir IV is placed in Perivoj Roberta Visanija, the park alongside Šibenik's Old Town.
[Side note – just as Šibenik is known as 'Krešimirov Grad', Knin is known as 'Zvonimirov Grad' (Zvonimir's town), or 'city of Croatian kings', after King Zvonimir (successor of Krešimir) resided there from 1080. Don't confuse the two!]
What Makes Šibenik Unique
As you might expect, the rich culture, history, natural wonders, beautiful beaches and hundreds of islands provide a host of things to do in the Šibenik region. Šibenik shares some of its natural landscapes with the neighbouring Zadar and Split counties. How is it different to its Dalmatian counterparts, like Zadar, Split and Dubrovnik?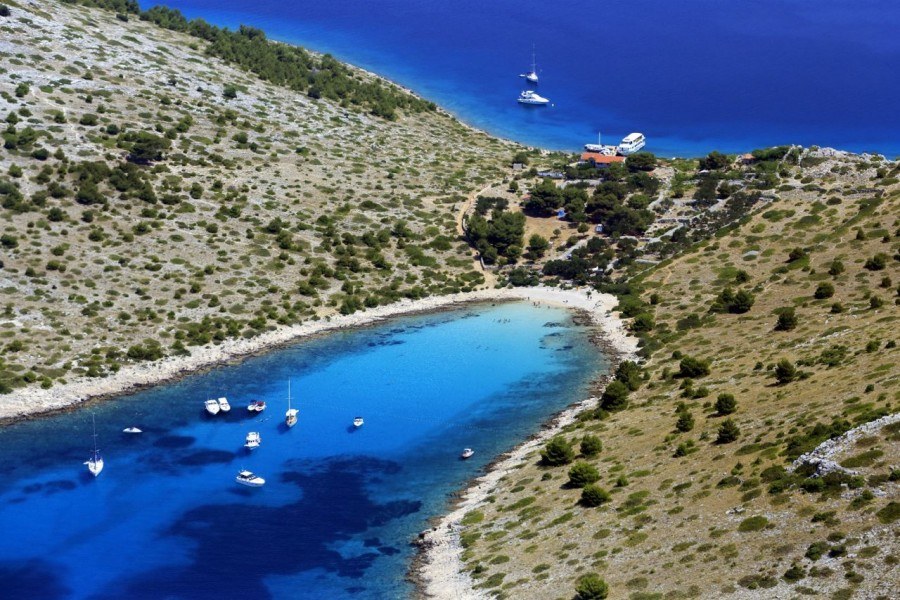 For starters, it's blessed with:
Krka and Kornati National Parks
Lake Vrana Nature Park
Dinara mountain peak, Croatia's highest mountain
Rivers Krka and Cetina, and a section of the Zrmanja River
UNESCO World Heritage site St James Cathedral (Sv Jakov)
UNESCO World Heritage list tentative nominee, the vineyards of Primošten with their indigenous Babić grape varietal
natural wonders including the Cetina spring, source of the Cetina River
monasteries, churches and museums
historical and archeological sites
folklore, cultural events and festivals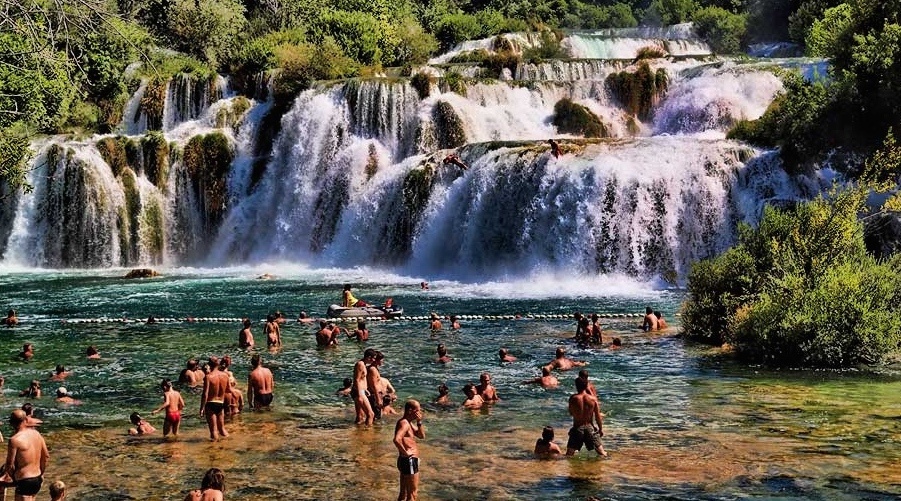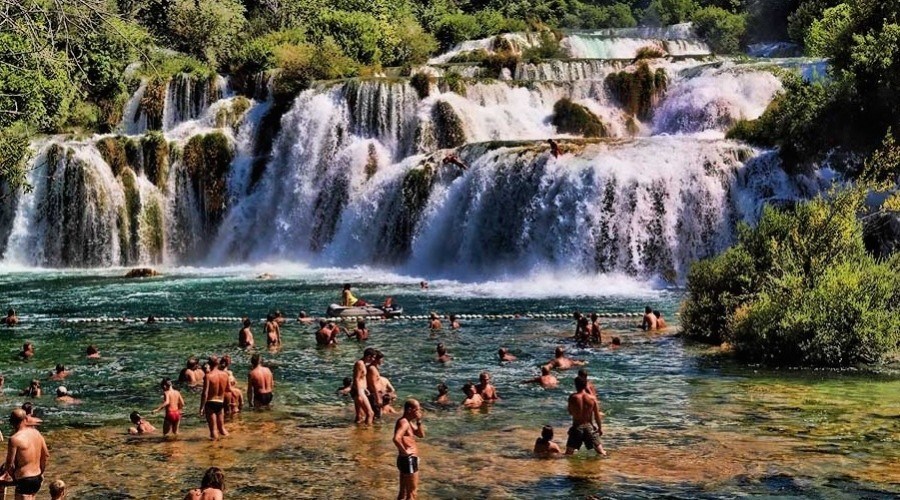 The Šibenik region is home to 14 fortifications and fortresses:
the City of Šibenik alone has four
the banks of the Krka River holds seven from medieval times
the medieval Knin fortress, historic home to Croatian kings and nobility
the Byzantium fortress on the Kornati islands
the remains of Roman military camp and amphitheatre, Burnum
Šibenik's Localities & Islands
There are an abundance of things to see in Šibenik, and loads of great places to stay. Aside from the main city of Šibenik, the whole Šibenik-Knin region offers various destinations with beaches, islands, cafe bars, restaurants, festivals and events. There are about 20 historic towns along the coast. The better known ones include Pirovac, Tribunj, Vodice, Brodarica, Primošten and Rogoznica. The three largest inland towns, in the Dalmatian hinterland, are Skradin, Drniš and Knin.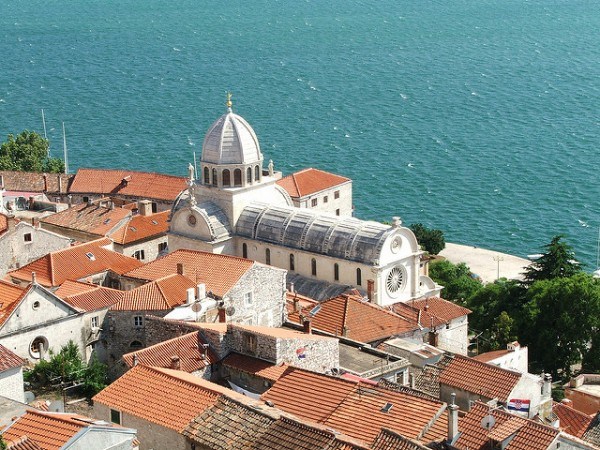 A high density of islands, many close to the mainland, makes Šibenik a very attractive place for sailing. Six islands are inhabited, car-free (good for bike riding) and accessible by ferry, except Murter which is connected to the mainland via a moveable bridge:
Murter has four towns (historic settlements) Tisno, Jezera, Betina and Murter is the gateway to the Kornati National Park
Prvić has two settlements, Šepurine and Luka
Zlarin, known for its red Adriatic coral harvested by locals
Krapanj, home to an old monastery and famed for natural sea sponge harvested by free divers
Kaprije (the Croatian word for caper) is a sailing paradise
Žirje (the Croatian word for acorn) is the furthest island from Šibenik's coastline, with bays and inlets ideal for sailing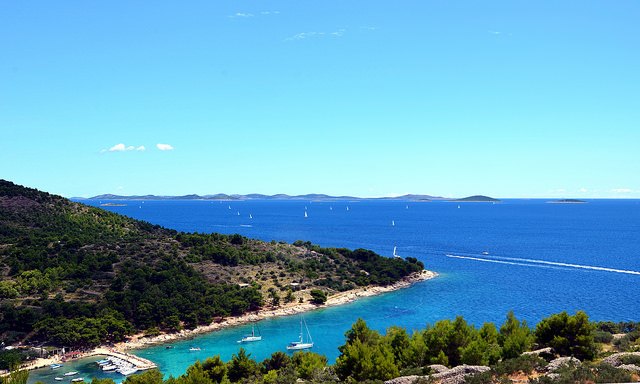 Great Location
One thing I love about Šibenik is that it's perfectly central. I find most people I know agree. Šibenik has a main bus station, very well connected to other bus ports around the country. Buses are really easy to get around on if you don't have a car.
From Šibenik, Skradin and the entrance to Krka National Park's main waterfalls (Skradinski Buk) are half an hour away, inland by car. Via the A1 (also called the E65):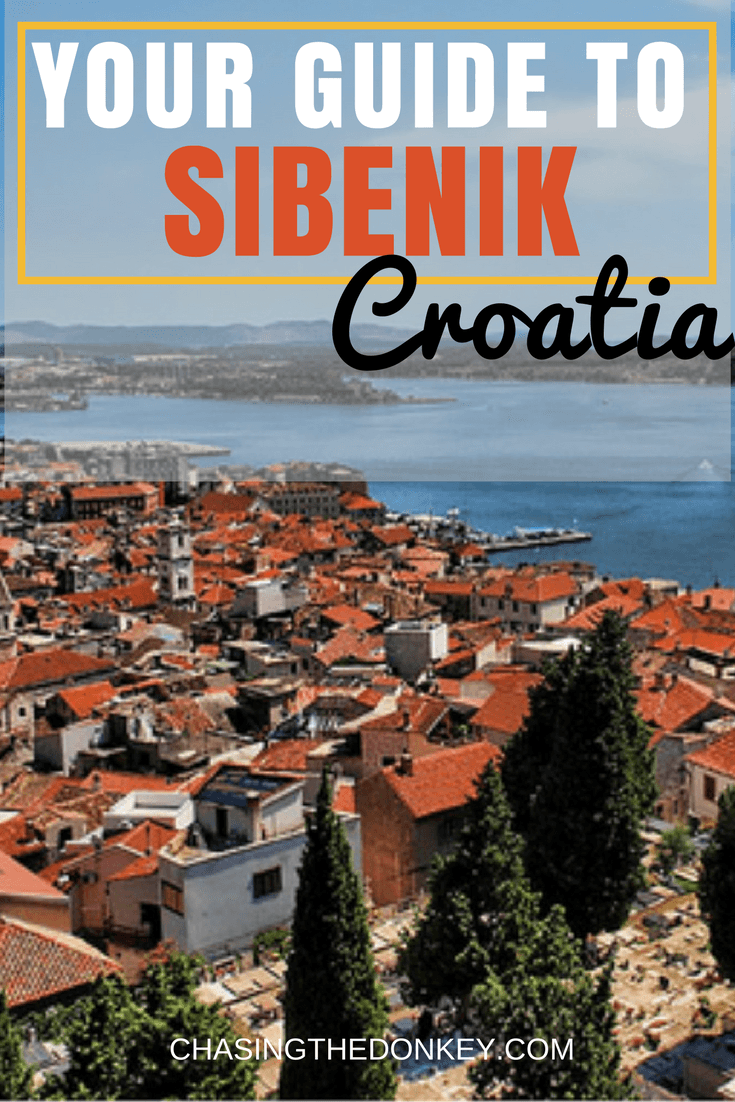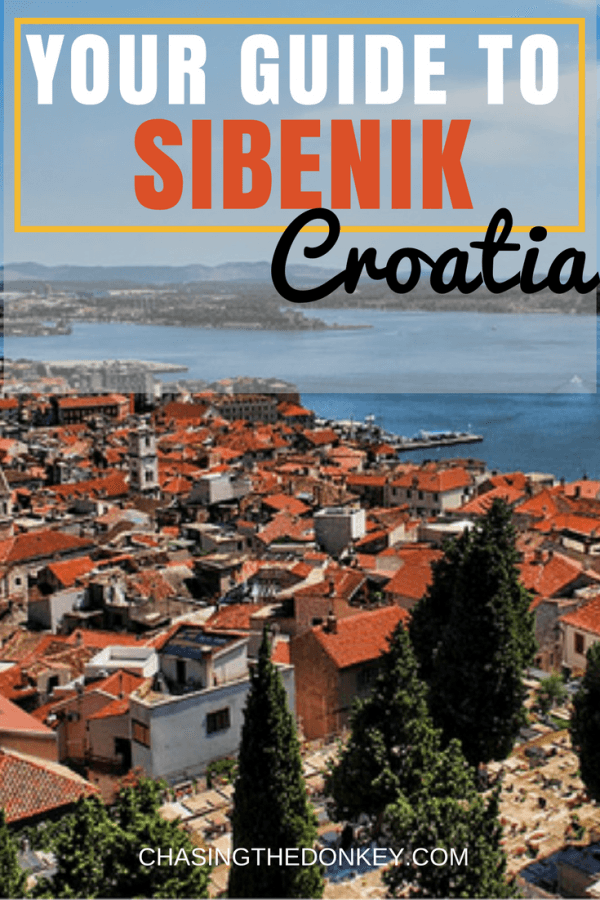 Highlights According To Visitors
Šibenik's central location with access to Krka National Park's spectacular waterfalls is a highlight for all of my visitors. This year a couple of my Australian friends went for the first time and said they preferred it to Plitvice. Don't get me wrong, I'm not saying don't go to Plitvice if it's part of your plans. Just don't overlook Krka – they're both majestic in their own way!
Šibenik's historic town core is also a highlight. Tourists love the charm of St. Jacob Cathedral, the old stone houses, palaces, churches, streets and laneways that seem untouched since they first were built.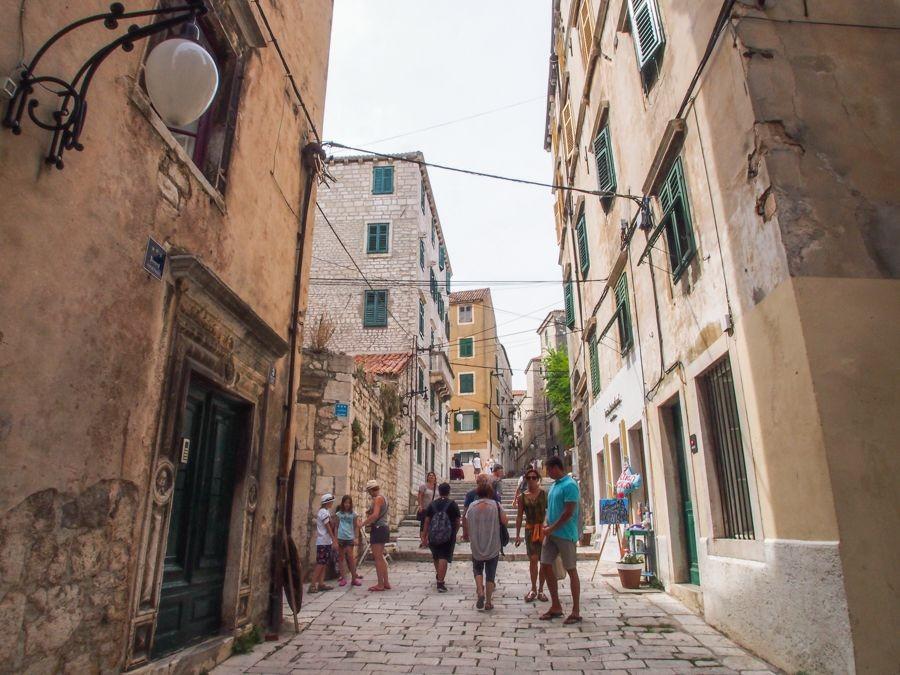 Šibenik has so much to explore. You really need to get out there and experience it for yourself. I find it difficult to describe the actual beauty of some of the places and photos never do them justice. When my friends visit, their reactions are like, "Wow, it's just so beautiful", or, "I had no idea what to expect, it's way better than I imagined".
This is pretty much an introduction to Šibenik, the city and the region, and some of what's on offer. Stay tuned, we'll bring you more detailed info and tips down the track.
Main image: Mario Fajt
Share