Some posts contain compensated links. Please read this disclaimer for more info.
7 Ways To Travel Like A Local
Leave behind the all-inclusive resorts, ditch the over-crowded tours, and explore new places and things to do. Want to know where the locals eat out? How do you discover those things people call ''off the beaten path' – the answers are right here: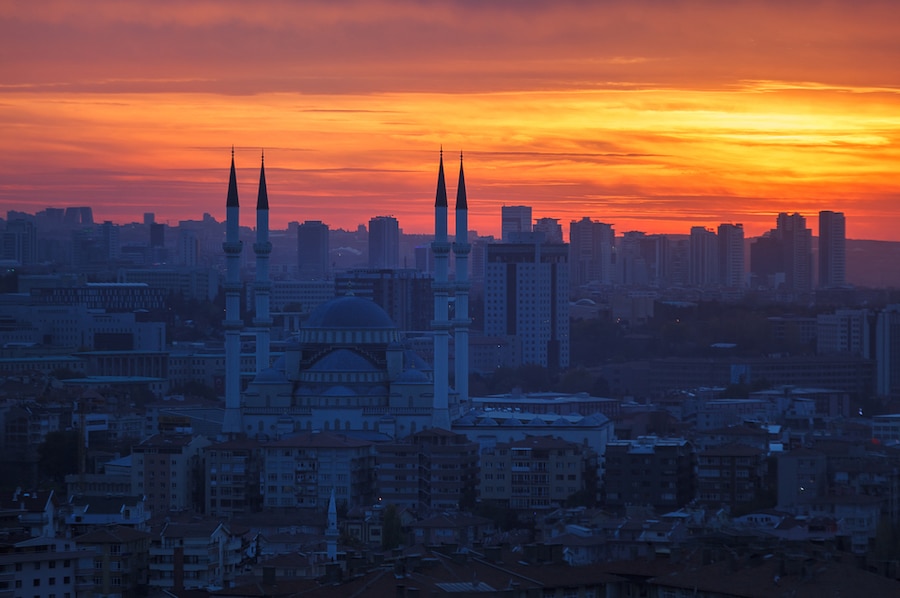 Put down your smartphone and switch your tablet to snooze. Seriously. Get off the internet and pick up a newspaper. Ideally, an arts and entertainment publication or an 'alternative' weekly – although any daily will do in a pinch. They're easy to find and provide a wealth of information and insight — and most times, you won't even need to buy one.
After just a few minutes, you'll know what's going on when and where, you'll get an introductory peek below the city's surface, and you'll get up to speed on what locals are focusing their attention on. You'll know about that evening's concert, that weekend's restaurant grand opening or that week's festival.
Even if you aren't fluent in the local language, you'll often get the gist. And you'll likely pick up a few useful words, too.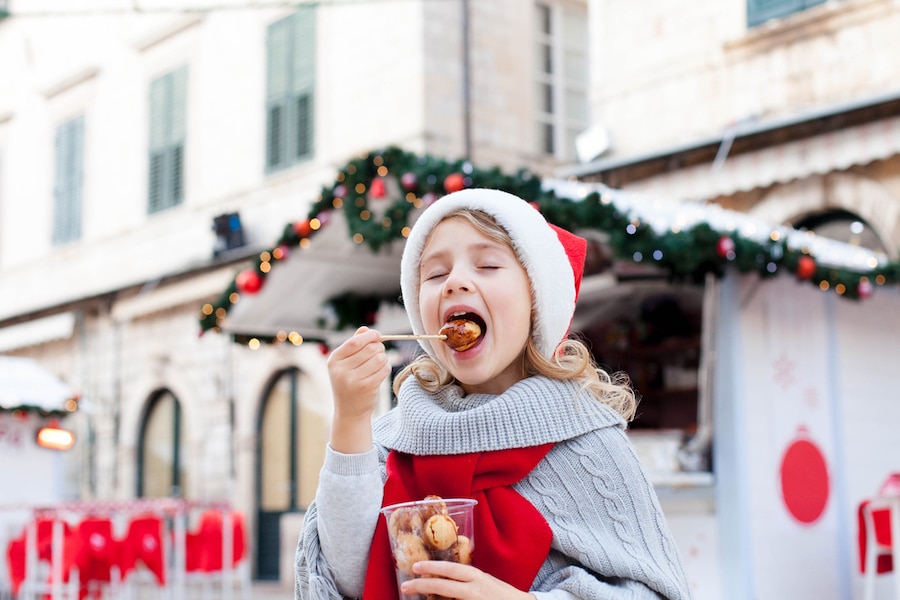 One of our tips for traveling like a local is that when you are in a city or town, find the central place where the locals like to gather and spend time.
For example, every town in Central America has a central park where families and locals come to eat lunch, chat, play with their kids or just relax. This is a beautiful way to gain a more in-depth insight into the locals' everyday lives. A park is a place for fun and relaxation, so that atmosphere alone makes it easy to go up and talk to some of the locals.
Plus, there are usually food stands or street vendors at the park so that you can try some street food. It's a great place to people watch, take photos, and get a glimpse into the culture and society. The park is a great place to visit because many parties, parades, or festivities happen there, giving you another fantastic opportunity to experience the local culture.
Take Local Transportation

Our favorite way to travel like a local is to take local transportation. This often means not flying or taking the fast trains, but taking the slow, often uncomfortable, local transport. Some of my most memorable experiences have been taking local buses with people, goods, and even pigs! From chicken buses in Central America to Chinese sleeper buses, many of my good times while traveling have been on these types of transport.
In many countries, this means traveling with adults, children, sacks of potatoes, live chickens – anything, and everything! It also often means getting off the beaten track' and perhaps seeing some unique, lesser-known parts of the country.
You're likely to hear some local language dialects or even a different language spoken in that country altogether! And of course, you'll probably get a bit more attention, as you'll stand out from the crowd more than usual. In my experience, this all means making more local friends, getting some useful local tips, hearing some interesting local stories, and even being invited to eat or stay with a local!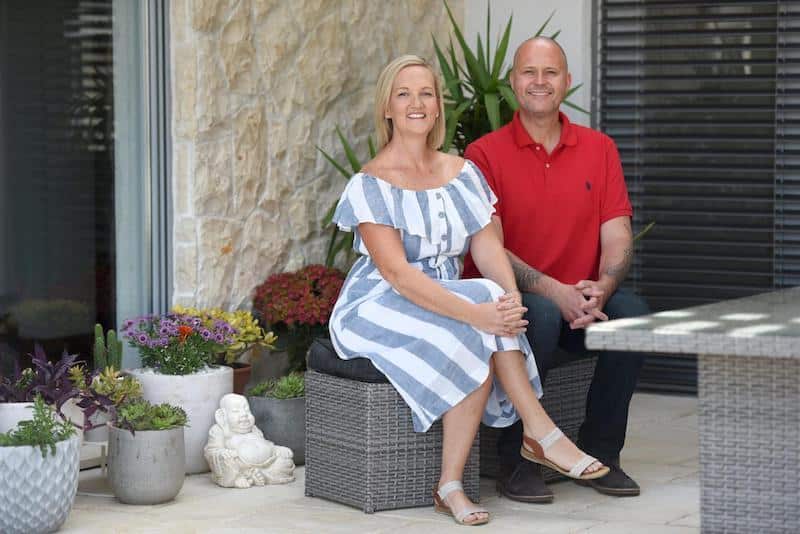 Before going to a new place, try to get in touch with someone who lives there. Such contact could totally change your travel experience. In the age of social networking, this is certainly not impossible. Couchsurfing is a great way to go about it.
Go to the place's group and communicate with the members. Even if you cannot get someone to host you, setting up a meeting is reasonably straightforward.
When I meet up with local people, I ask them what I should do to experience this place best. You'll be surprised that in many cases, their suggestions do not include the must-do tourist attractions. The local contact could help you have a unique and personalized experience.
When you have local friends, the best journeys are to show you the hidden secrets of their city and take you to those quirky little restaurants you'd never find by yourself. With Couchsurfing, you have a friend like this in every town. Use this simple guide for info on how to get started.
We've been proud members of the Couchsurfing community since 2010 when we had our first experience ever in Bangkok. We've been hooked ever since, and it's by far our favorite way to travel. We've had countless great adventures thanks to Couchsurfing, and thanks to it, we met two of our best friends.
We couchsurfed in Croatia, in Zagreb. We stayed with a young couple on the outskirts of the city, and they took us around for a whole day sightseeing. I remember the Museum of Broken Relationships and a delicious café where we had a cevapcici lunch. I do have a little regret, though – after spending the evening downing shots of rakija, we had no strength left to go to a Balkan music club. Another excuse to go back!
Markets And Street Stalls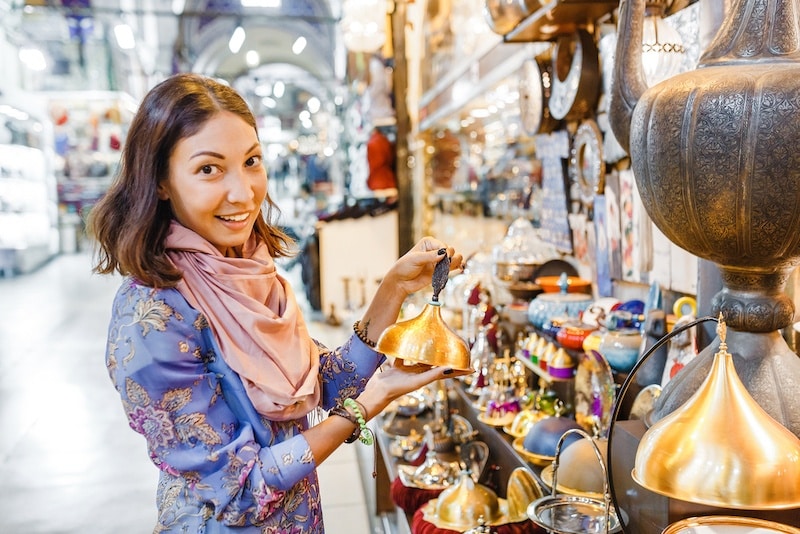 Another way to travel like a local is to eat at local food stalls. This provides exceptional opportunities to interact with locals, saves a lot of money, and often gives some of the best food.
Eat and shop at local markets or street stalls whenever you can. It's much cheaper than supermarket shopping or
eating at restaurants
, but most importantly: it's way more interesting! It's a feast for your eyes, as well as your belly, as you're likely to see fruits, vegetables, snacks, and meals you don't see anywhere else.
You'll get to see firsthand how these tempting treats are prepared by the locals – kind of like a free cooking class! There's also usually a great buzz or energy at markets, and you can't help but get caught up in action.
My tips to get the most out of markets and street stalls: market food is often best early in the morning, so drag yourself out of bed; you won't regret it. Try to listen to how much the locals are paying for things; that way, you don't get overcharged.
Try to eat where you can see a significant turnover of food – chances are it means it's exceptional food if the locals are eating there, and you're also less likely to get sick because it's fresh! Finally, make sure you always have small change or bills handy to pay for your food and keep a close eye on your belongings, as markets are often crowded.
Eat Where The Locals Eat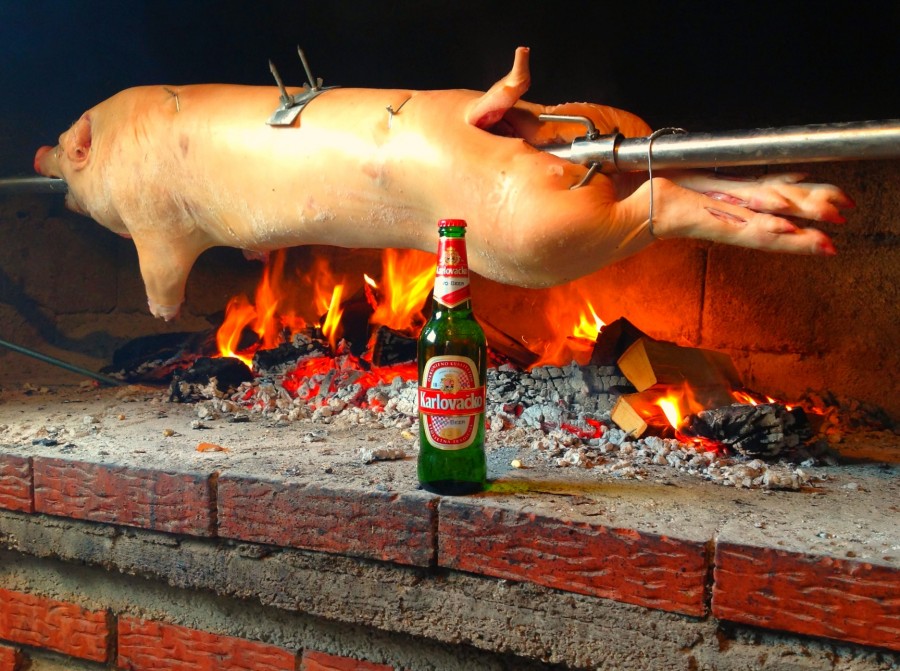 We love eating where the locals do and have found that if we ask folks working to recommend places that they eat at. It's a great way to find some gems.
What are your tips on how best to travel like a local?
Share