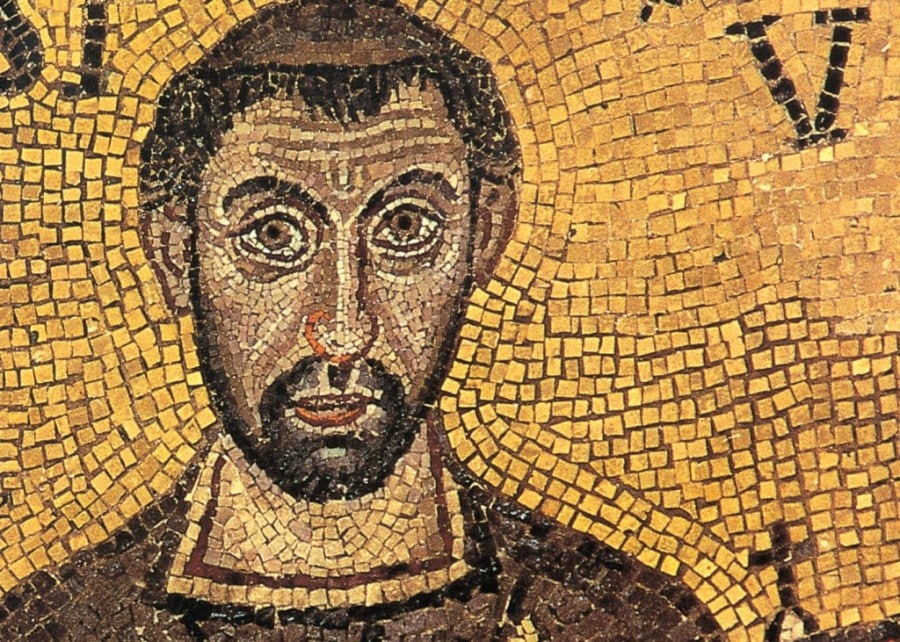 D was for Dubrovnik
E is for…. Episcopal Complex of the Euphrasian Basilica in Poreč
The hard to pronounce Episcopal Complex of the Euphrasian Basilica is located in Poreč, a western seaside town in Istria 30 kilometres north of Rovinj in Croatia.
The complex is a group of religious monuments consisting of:
Church
Memorial chapel
Atrium
Baptistry and
Episcopal palace
The site dates back to the 4th century & is believed to be one of the founding places of Christianity. The  newer church bears the name of Bishop Euphrasius who ordered it to be built in the 6th Century on top of the site of the 4th century church. Protected by UNESCO, the Euphrasian Basilica Poreč is awarded the status of being the most complete surviving complex of its type. Impressive huh!
On my visit to the complex, I was in awe of the Byzantine colorful mosaic masterpieces which took over 10 years to complete, as well as the huge marble pillars which seem to go on forever up  into the high ceiling.
Filled with Venetian architecture Poreč, is a very pretty little place to visit. We were there in winter, and we had the complex to ourselves and wandered the streets of Poreč with the locals. But if you visit during summer you won't be so lucky, so be prepared for crowds – including those arriving by ferry on day trips from Venice, Italy.
More information can be found on the Euphrasian Basilica Poreč from the UNESCO World Heritage Website and at the Poreč Tourist Website
Have you been to Poreč or other UNESCO sites, what were your impressions?
Next, F is for Fuži