Written by Romanian writer Anca-Gabi Cucos and SJ Begonja.
Romanian writer Anca made you this list of the very best Romanian food. 39 ideas on what to eat in Romania, something to suit everyone.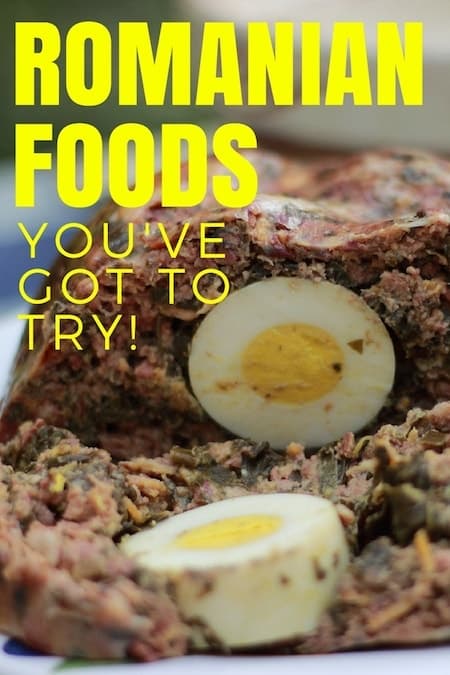 Few are tourists who make it across the Romanian border and leave without a few extra pounds. Thanks to the fact that the quality of Romanian food is nothing short of exceptional.
Either through ingredient combinations specific to Balkan food or the influence of food typical from nearby neighbors, Romanian cuisine is varied, filling, and incredibly savory.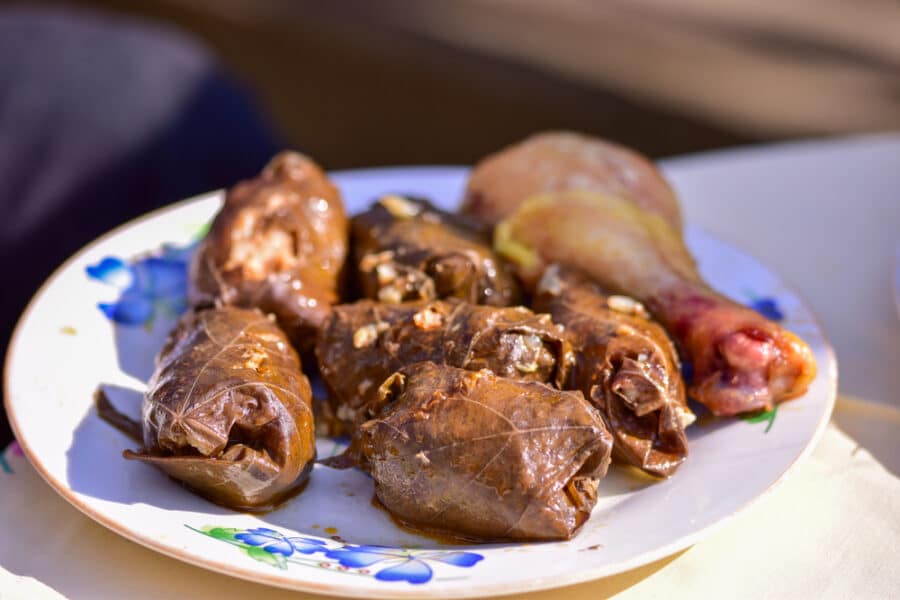 Some will say that while visiting Romania, whether in Transylvania or in lesser-known parts of the country, you will feast your eyes on some fantastic natural beauties and ancient architecture. In reality, you will also literally feast on authentic Romanian food, so make sure to pack some loose pants and make time to enjoy these popular Romanian dishes.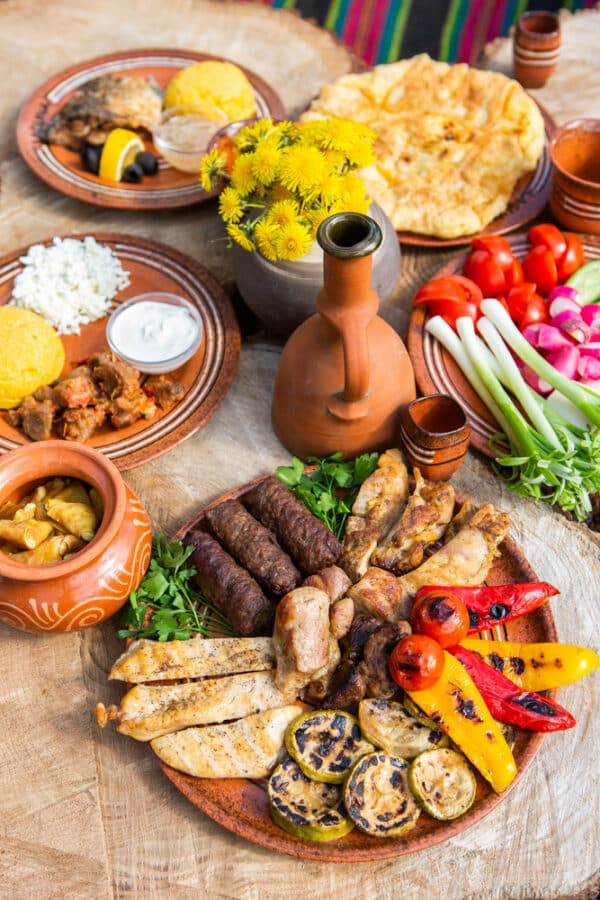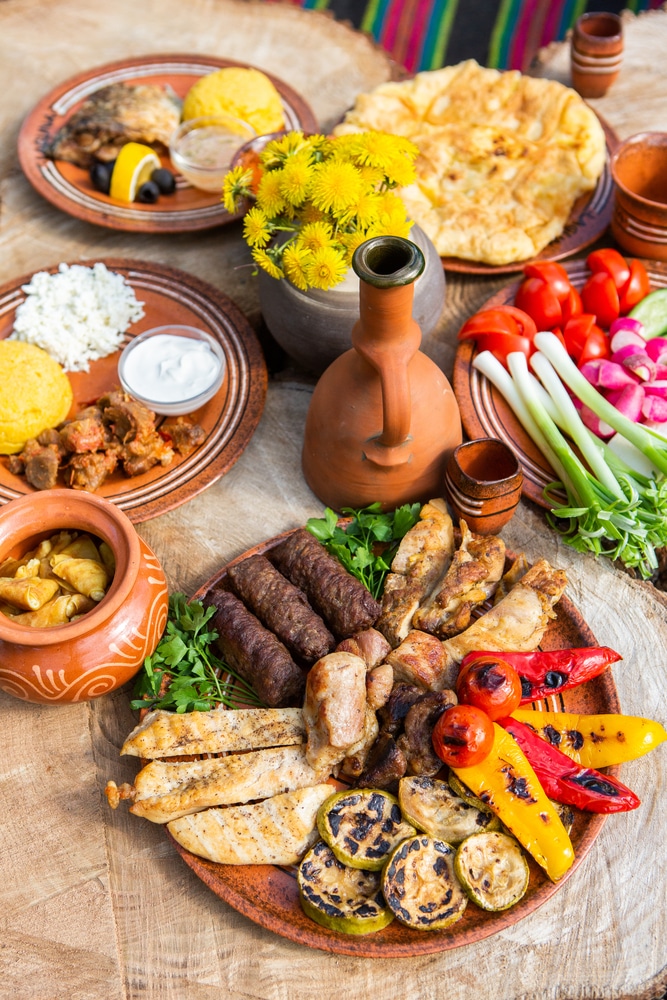 So now, you might wonder, "what is traditional Romanian food" or "what to eat in Romania." Therefore, to ensure you are not wasting any opportunities in a restaurant, this Romanian food blog post contains the best Romanian dishes and drinks you can't miss while visiting Romania.
Book A Food Tour In Bucharest
Romanian Appetizers
1. Zacusca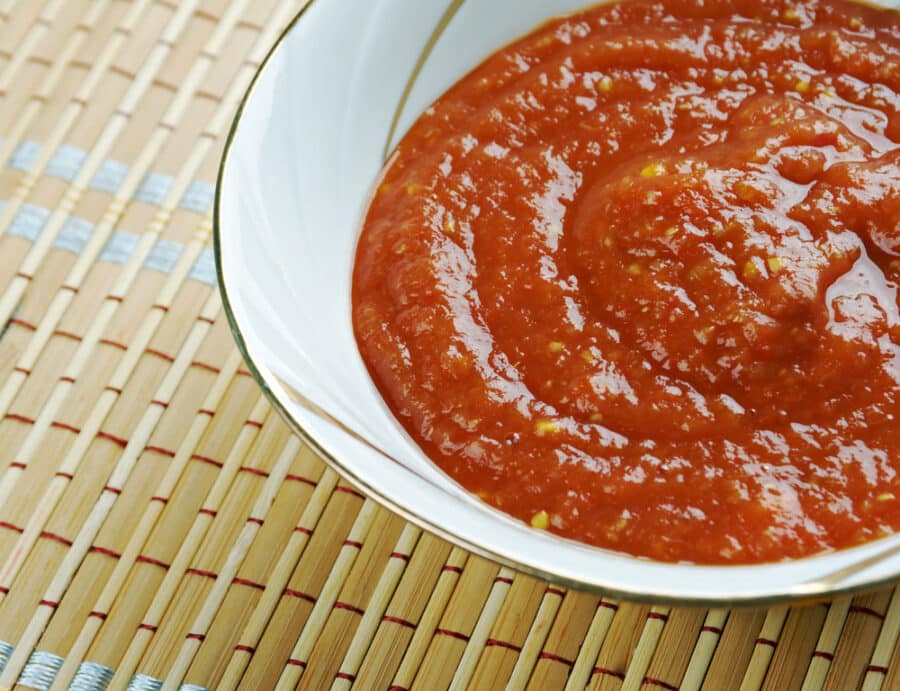 A vegetable paste is made in autumn from the harvested vegetables and served on bread throughout the rest of the year. Baked eggplants, peppers, tomatoes, onions, and mushrooms go into it. However, various Romanian appetizer recipes of this dish can be found. Get a recipe here!
2. Eggplant Salad – Salata De Vinete Romaneasca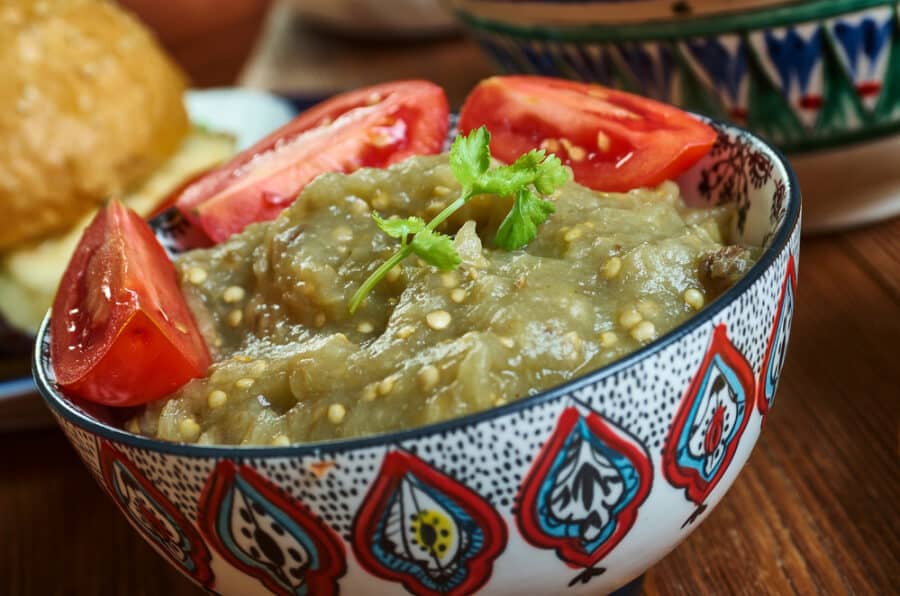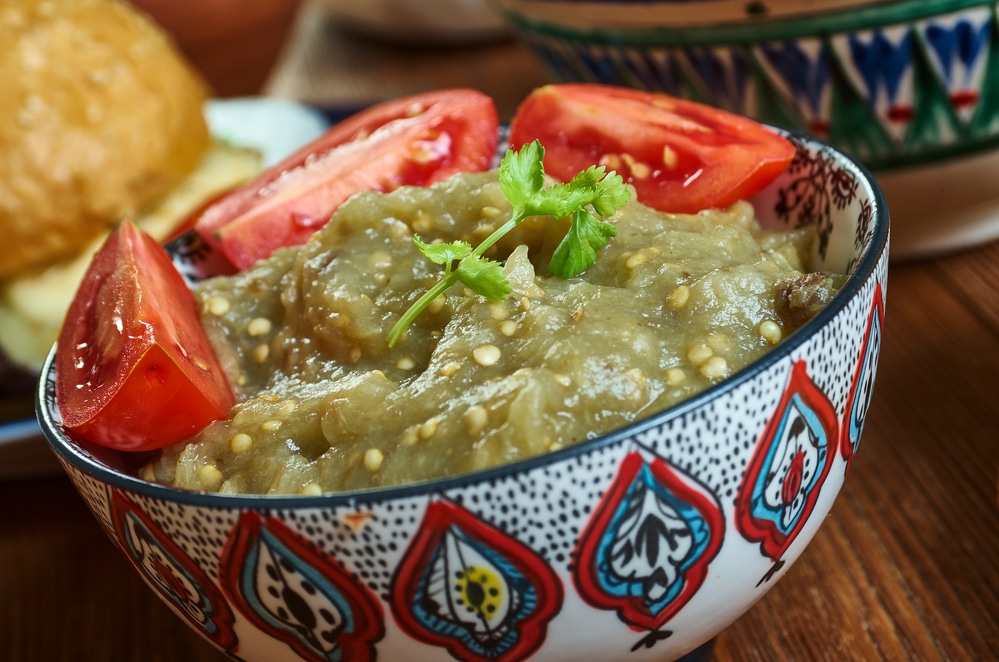 Baked eggplants are chopped minutely and mixed with either chopped onions or mayonnaise. Some restaurants may throw in some salty cheese and tomatoes to complete the platter. As far as easy Romanian dishes go, things don't really get much easier than this one! It is served on bread.
3. Deviled Eggs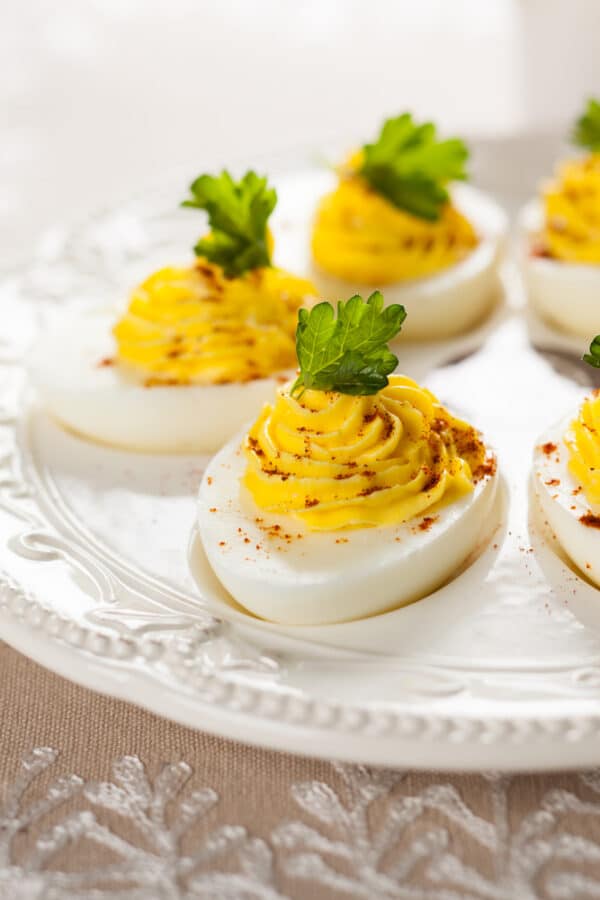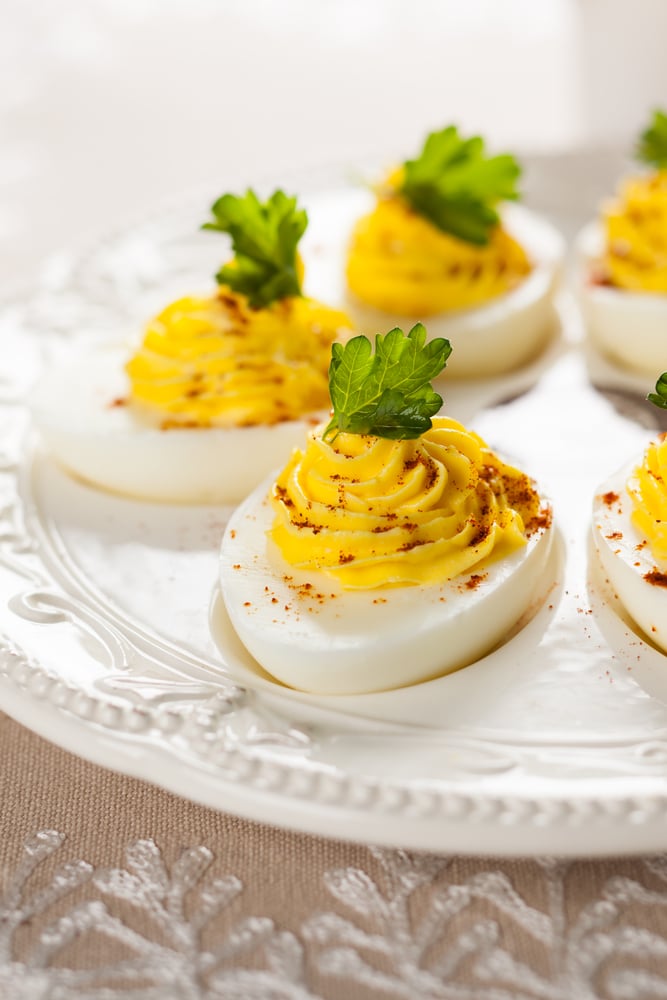 This Romanian dish is an appetizer you will find mainly in the homes of Romanians around every major holiday. To make this traditional Romanian Christmas food, hard-boiled eggs are cut in half, after which the boiled yolk is mixed with liver pate, turned into a paste, then used to fill the egg white.
4. Boeuf Salad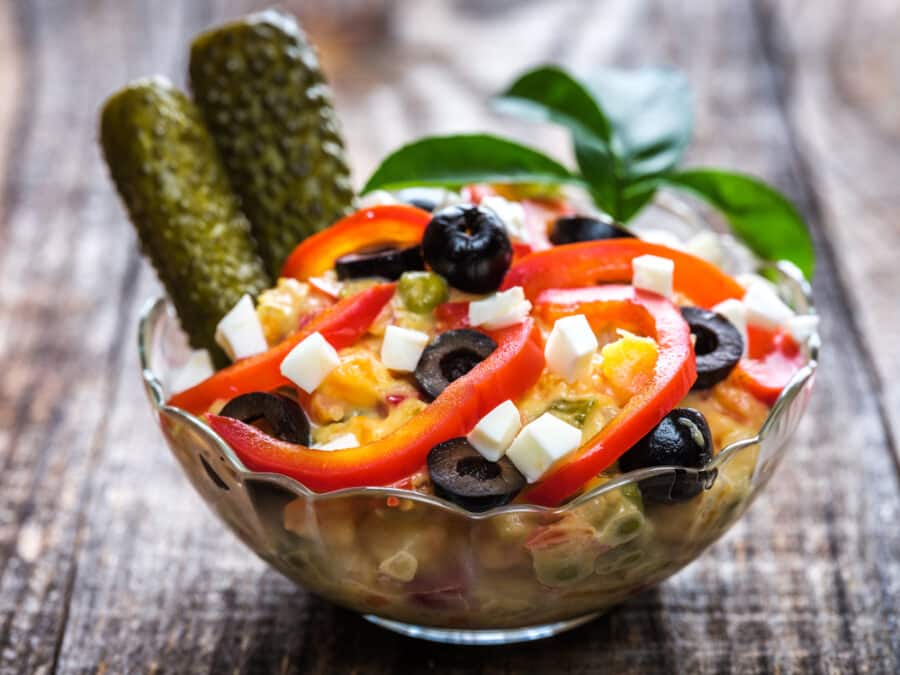 Usually, a French dish known as boeuf salad is served around every major holiday, in restaurants, but mainly in people's homes. It is made of boiled chicken or beef, potatoes, carrots, parsnip, and pickled cucumbers mixed with mayonnaise, mustard, and some lemon juice.
5. Cold Cuts Platter
Pastrami, salami, muscle, sausages, and other delicacies will go on this platter. It will be paired with salty cheese (telemea), chopped onions, mustard, and bread. A very rural spread, cold cuts platters are some of the best Romanian snacks you'll find!
6. Roe Salad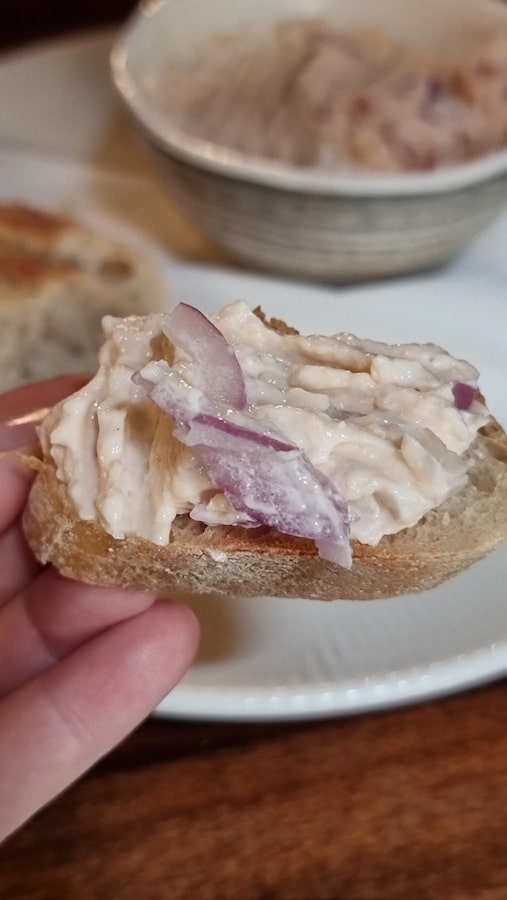 You will mainly find this very popular Romanian food in fish restaurants in cities or in their more authentic counterparts situated by the sea or in the Delta, cherhana (a place where you eat what has been caught by the fishermen). This salad is prepared with the freshest roe, oil, and a pinch of salt. The one I ate in Bucharest was topped with chopped red onion – delicious!
TRAVEL COMPANIES WE USE AND TRUST
Romanian Soups
7. Ciorbe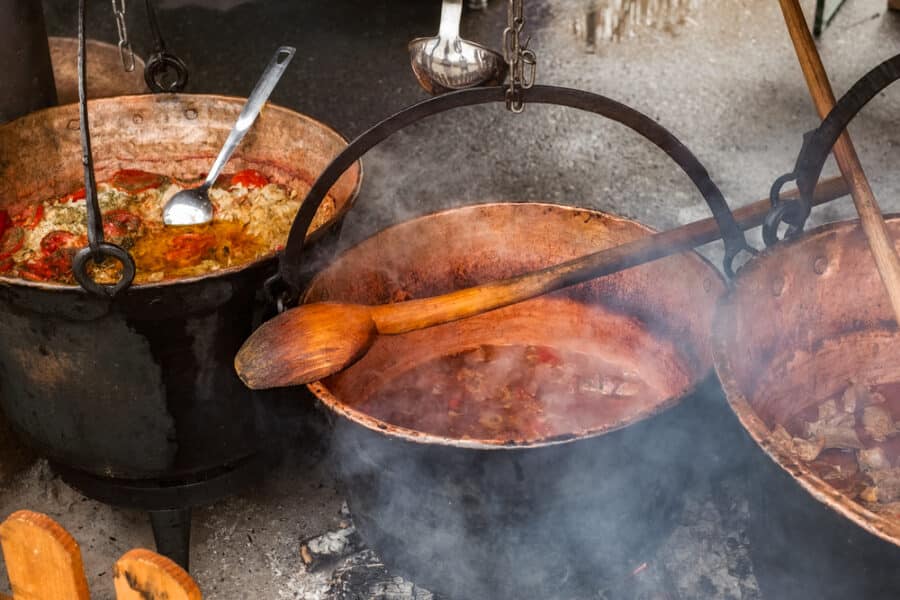 This is a sour soup, and you will find it EVERYWHERE. It is totally typical Romanian food.
You will discover that Romanians are more likely to choose these over sweet soups any day. These Romanian traditional food soups are made with meat and vegetables. And as Romanian food tradition dictates, always served with bread, sour cream, and hot peppers.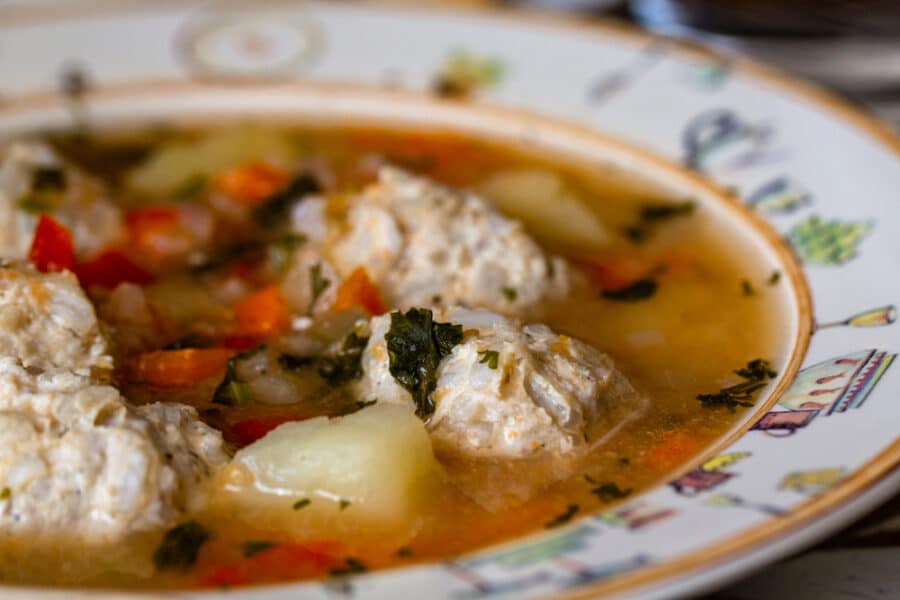 You can have tripe ciorba, chicken or beef ciorba, beans, and vegetable ciorba. There are many variations of this traditional Romanian food. On menus, you find them under ciorba de burta, ciorba radauteana, ciorba de fasole, ciorba de pui a la grec.
Romanian Main Dishes
9. Sarmale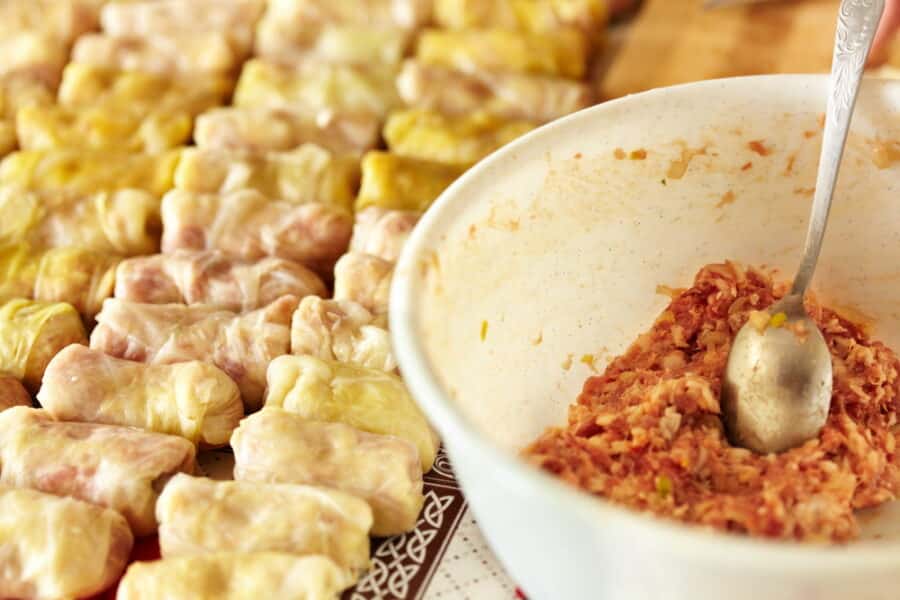 Of all traditional Romanian foods to try, this is THE most Romanian dish of all Romanian dishes. It could be considered the Romanian national food dish; that's how common and popular this is. This dish consists of minced meat, rice and onions rolled in sour or sweet cabbage or vine leaves. One of the best Romanian foods to try, it is served with soft polenta and sour cream.
10. Mici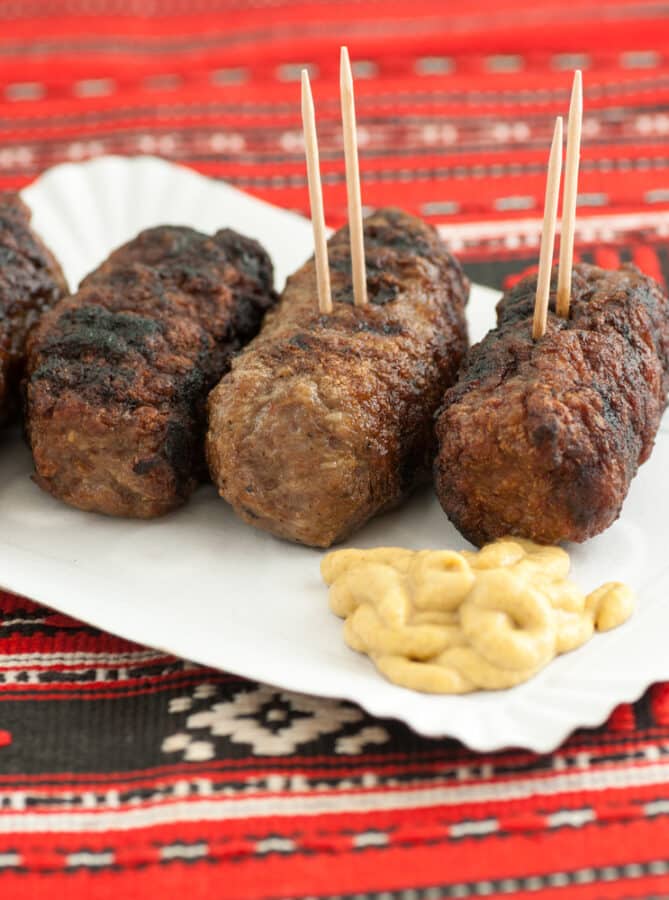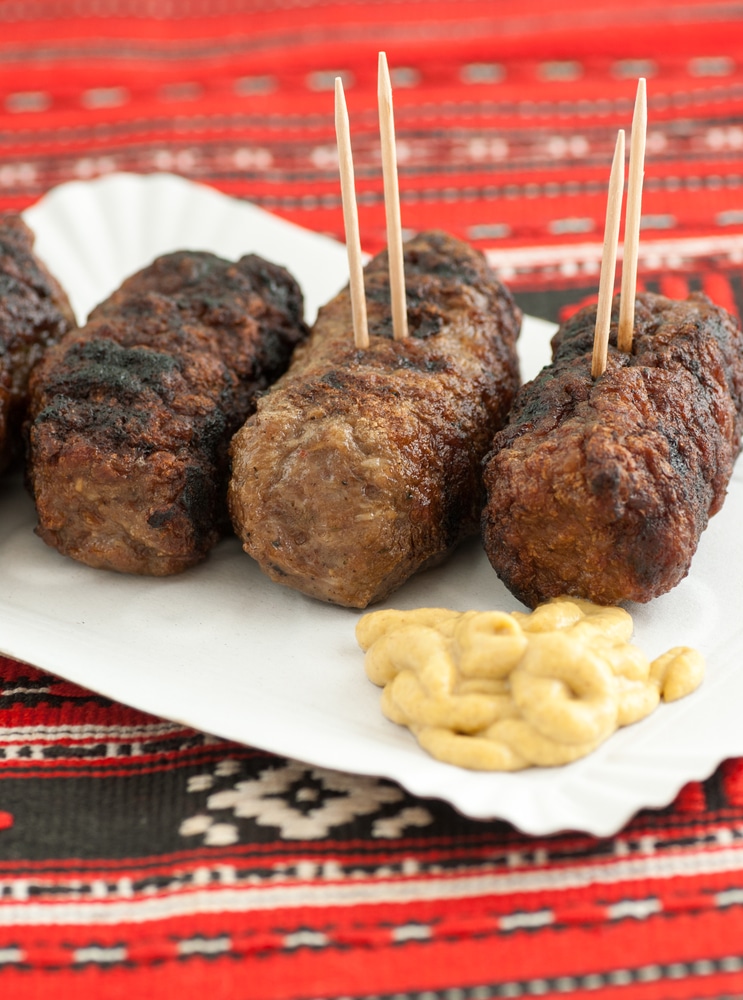 Well-seasoned red meat, minced and grilled to perfection. Legend has it that this Romanian food was invented in a Bucharest train station restaurant when one of the clients asked for sausages, but the owner was out of the casing and only served the grilled filling.
People usually eat them with fries, a salad, pickles, or bread and mustard—one of those genuinely delicious Romanian meat dishes. Meat lovers will undoubtedly want to try this; it's one of the most popular food in Romania.
11. Tochitura/Bulz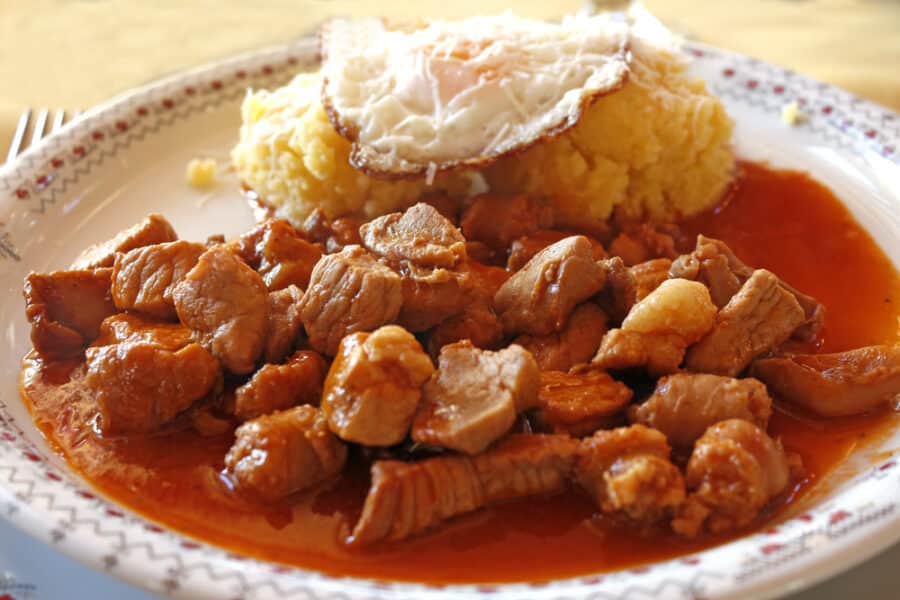 You will find variations of this traditional Romanian food. It is basically soft, and hot polenta is poured over salty cheese, with pork meat and a fried egg on top.
Bulz is the shepherd's version of it, and it is made with polenta and cheese alone. Best check the explanations on the menu.
12. Fasole Cu Ciolan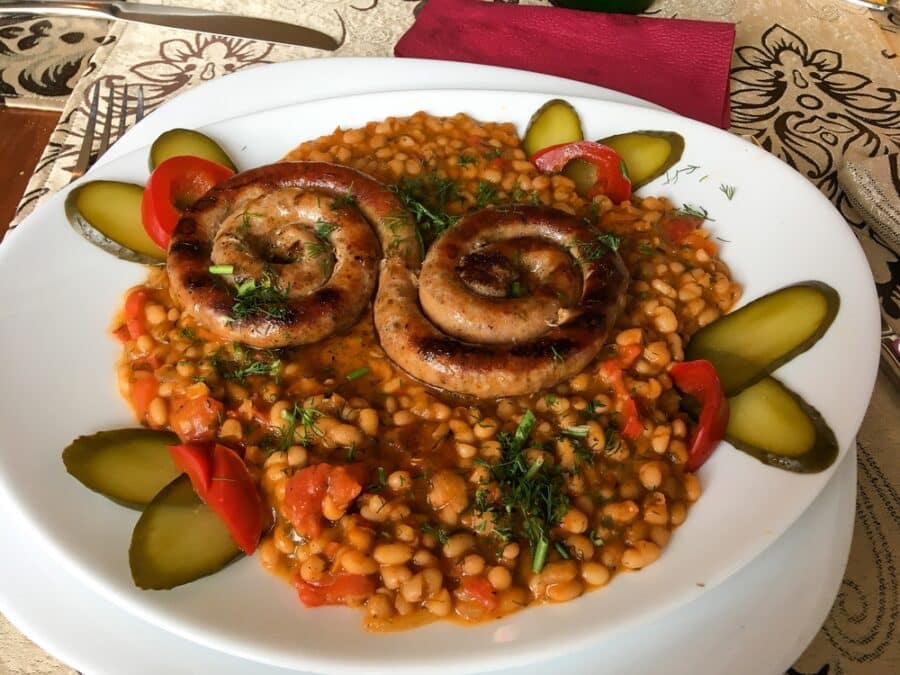 This is a bean stew with pork and ham. A classic Romanian food dish, it pairs excellently with pickles and polenta. Some versions of it may come with sausages.
13. Mamaliga Cu Branza Si Smantana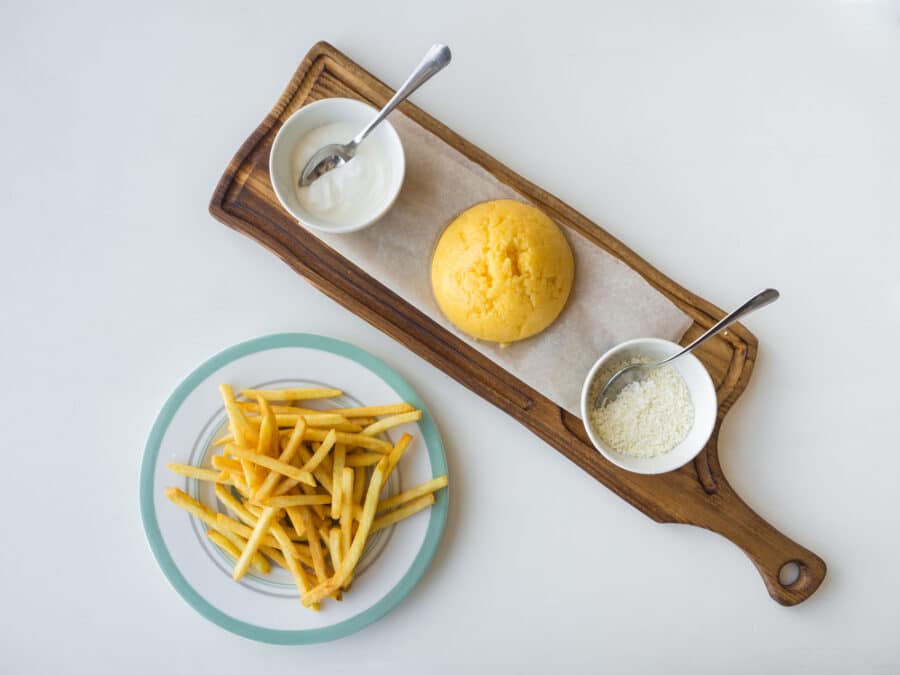 Some people have this traditional Romanian cuisine for an appetizer, while others claim to get full on this dish alone. It is soft polenta served with cottage cheese and sour cream. The dish is straightforward and very delicious, and you will find it in many restaurants throughout the country.
14. Drob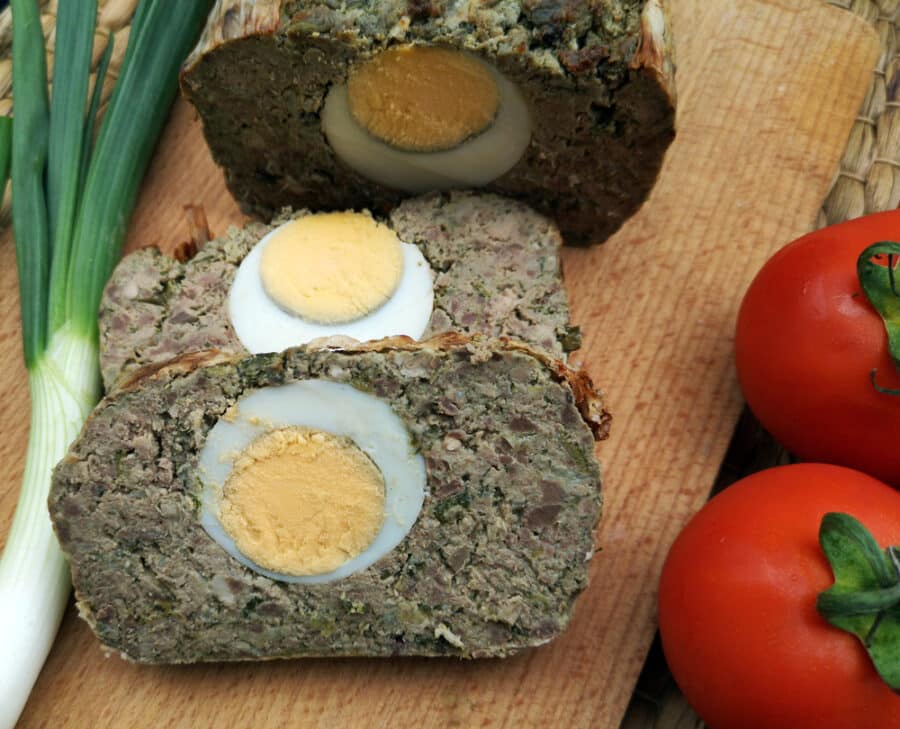 If you visit Romania around Easter, you will see this dish in restaurants and at festive meals. It's one of the classic Romanian meals for celebrations and other festivities. It is something like a meatloaf with hard-boiled eggs inside.
The ingredients for the loaf are cooked minced lamb organs, green onions, eggs, herbs, and milk-soaked bread. Some people replace lamb meat with chicken or turkey.
15. Chiftele
Or meatballs. They can be made from meat, preferably pork, or the lighter version with chicken or turkey. Some restaurants like to spruce up the recipe and cover them in sesame.
16. Pomana Porcului
One of the classic Romanian dishes, its name means "honoring the pig," and it is served after the animal has been sacrificed for Christmas dinner. But you do not have to travel to Romania around Christmas to have it, as it is a regular on the menus of many places to eat in Romania.
The pork is stewed with delicious tomato sauce, garlic, and herbs. Then, it is served with soft polenta.
17. Tocana
This is the name of any meat or vegetable stew. Romanians can be very creative in their combinations, and traditional Romanian food recipes are as varied as the cooks themselves, so you wait and see what you find on the menu. If you want to try some down-to-earth Romanian cultural food, this would be a great choice.
18. Iahnie
A special bean stew you can serve with pickles, meat, and soft polenta or bread.
19. Ciulama De Pui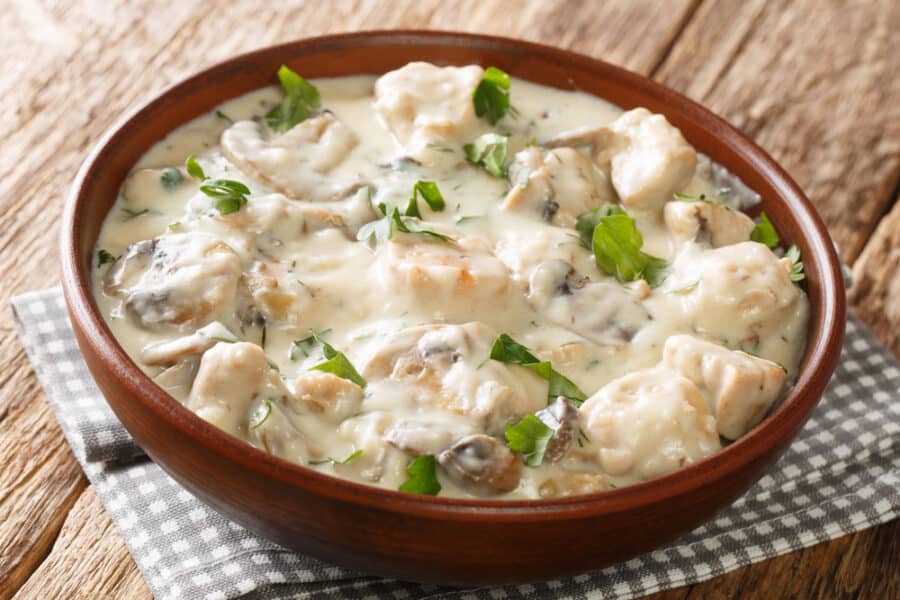 This is chicken and mushrooms, served with a salty white sauce. There is also the version of chicken and mushrooms served in sour cream. Both of them are delicious. Vegetarians can opt for simple mushroom ciulama, as the sauce is made with flour, salt, and oil.
20. Ardei Umpluti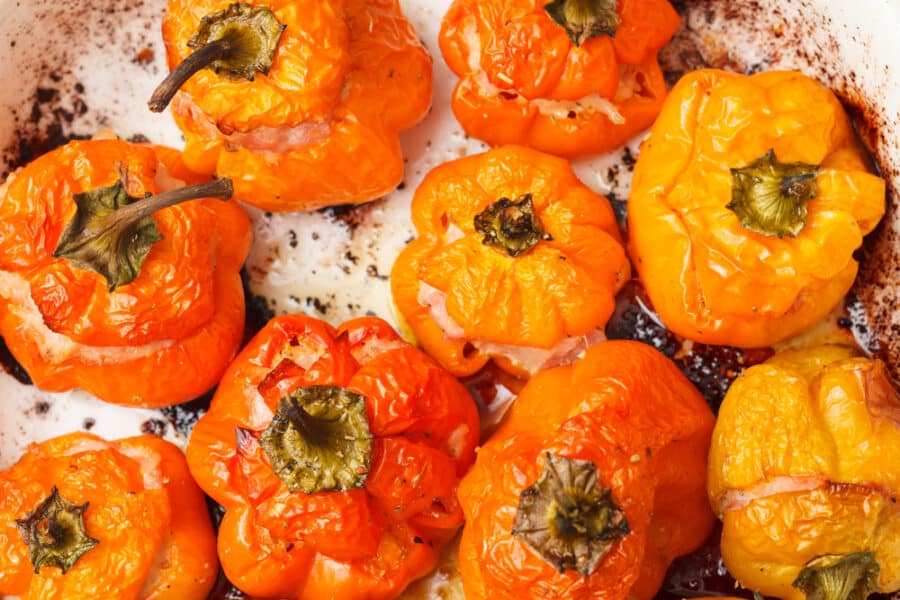 The same stuffing of sarmale is used to fill raw peppers. Therefore, minced beef or pork meat, rice, and onions, are sorted, then used to stuff bell peppers. The whole thing goes in the oven or is boiled. You eat them just like sarmale, with sour cream and polenta.
21. Plachie
Fish restaurants will have a wide variety of dishes. This is an oven-baked fish with delicious vegetables such as onions and tomatoes. This would be a superb option if you're looking for healthy Romanian food!
22. Fried Fish
Traditional Romanian cuisine goes way beyond meats and stews. Romanians like to dunk all sorts of fish in a combination of beaten eggs and cornflour, fry them, then serve them with polenta and garlic sauce. And you will love to eat fish like this as well.
Romanian Desserts
23. Papanasi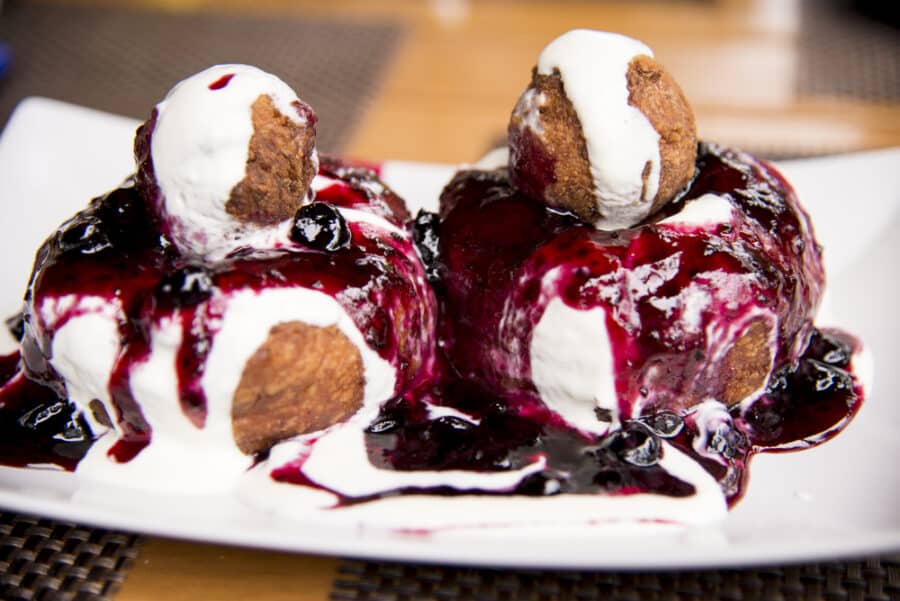 If you're wondering what they eat in Romania after dinner or the main course, this is it. You will totally fall in love with this Romanian dessert. It's cottage cheese, sweetened and combined with semolina. The mixture is given the shape of a doughnut, passed through bread crumbs, and fried.
You usually get two papanasi in one serving. The doughnuts are covered with sour cream and jam and topped with a small ball made of the same ingredients. Watch out for portion sizes, though. Some restaurants tend to be very generous with theirs.
24. Clatite
This is the equivalent of pancakes but closer to the French crepes. You can have them with sweet cottage cheese, raisins, chocolate, or delicious jams. If you are lucky enough, you might end up in a restaurant serving salty crepes with meat, cheese, and mushrooms.
25. Cozonac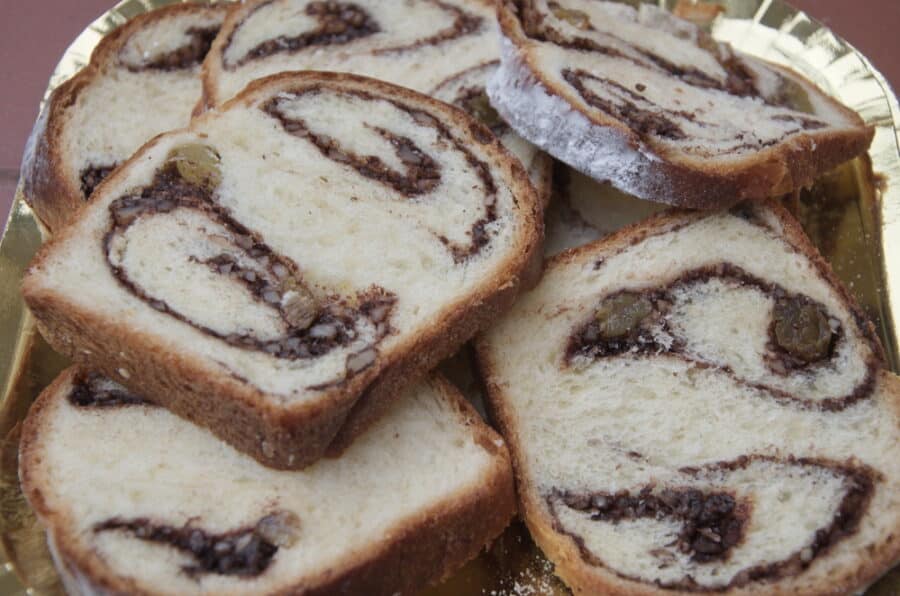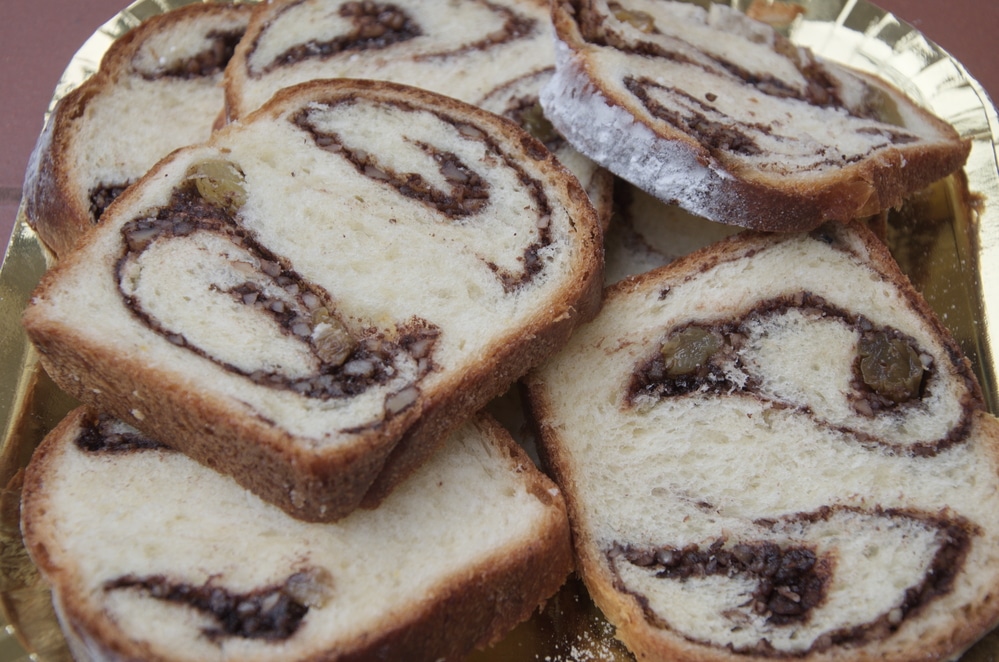 This is the biggest challenge in Romanian cuisine. Think of this hearty yet sweet Romanian food as a loaf of sweet, well-kneaded dough wrapped around cocoa and minced nuts, Turkish delight, and raisins.
Kneading this dough is very demanding, and it takes a long while to get it done. However, the results are incredible, and Romanians cannot imagine Christmas or Easter without it. It is a staple dessert to enjoy after a Romanian Christmas dinner.
You will probably have it if you travel around the holidays and stay at a hotel that offers dinner with traditional Romanian desserts. Or you can pick it up from stores or fairs.
26. Pasca
This is the Romanian version of the cheesecake. But unlike the cheesecake that can be served anytime, Pasca is only served at Easter. The dough is the same as with cozonac, so you can conclude that it is equally as hard to make. Confectioneries will have some good options if you want to try them out for yourself, and they will come with sweet cottage cheese, sweet sour cream, or chocolate filling.
27. Poale-n Brau
This is a regional version of a pie. It looks like a small envelope made of dough wrapped around delicious cheese filling. The best place to have these Romanian sweets is at fairs. And if you find them, make sure you give them a try.
28. Cornulete
These are the Romanian version of croissants. Romanians use regular dough wrapped around Turkish delight, jam, nut, and cocoa filling instead of a puff pastry. They come in all sizes, depending on each person's filling and cooking style.
29. Coltunasi
You know something about this type of dessert from Chinese cuisine. They are made with a simple dough wrapped around salty cheese like a pillow. Each little pillow is boiled and served with butter and sugar. Other versions may be filled with jam and fried.
30. Profiterol
You will find this in restaurants, so we figured you wanted to know what it is. Not a traditional dessert per se, but a dessert often found in restaurants. It consists of several scoops of ice cream served with small eclairs and chocolate toppings.
31. Plum Dumplings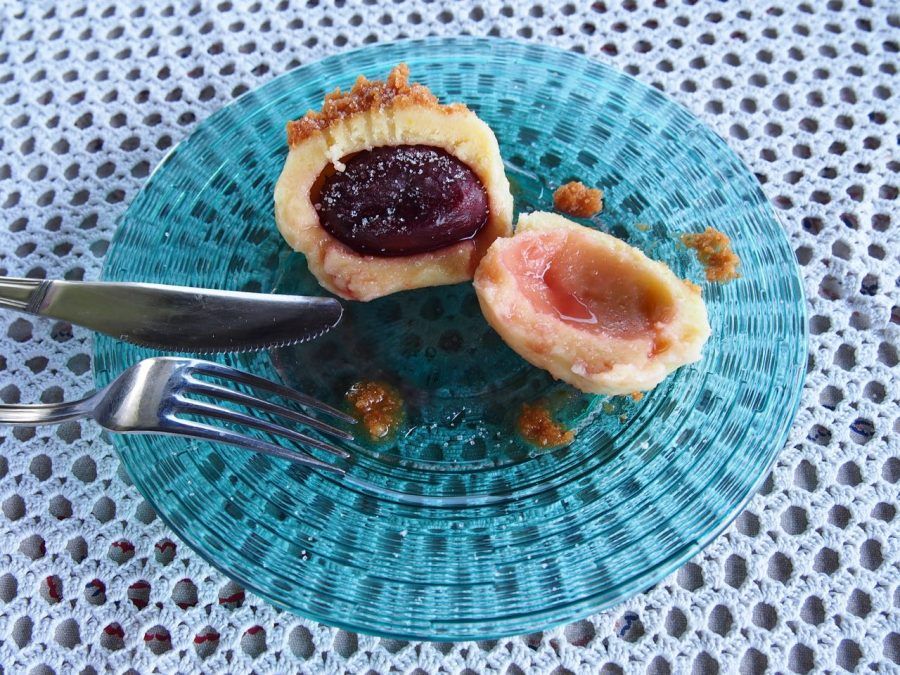 Pitless plums are covered in semolina and breadcrumbs, then fried. This is both a filling and refreshing dessert at the same time.
32. Gogosi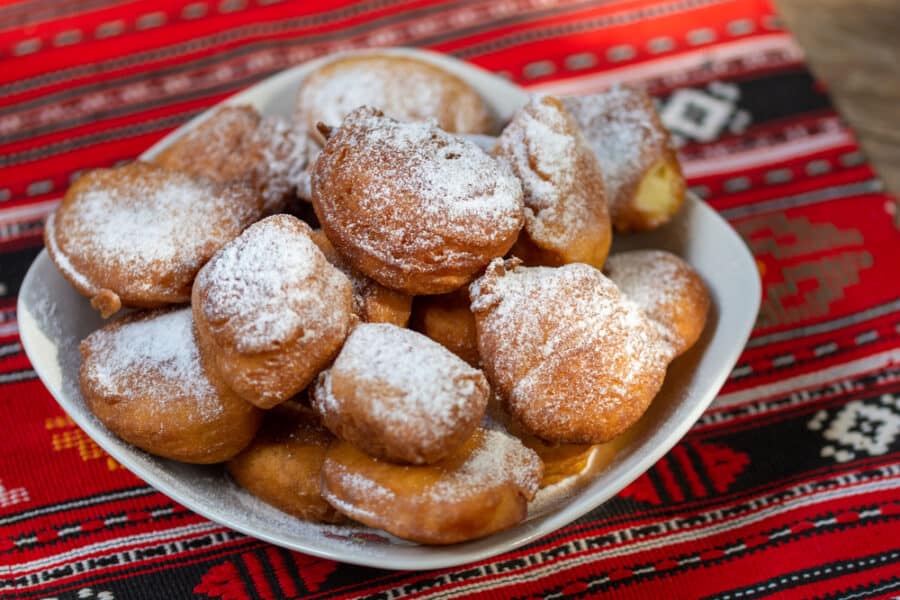 Doughnuts are different in Romania. They look like soft, yellow pillows, which are served covered with powdered sugar. When you bite them, you find they are very fluffy and airy.
33. Placinta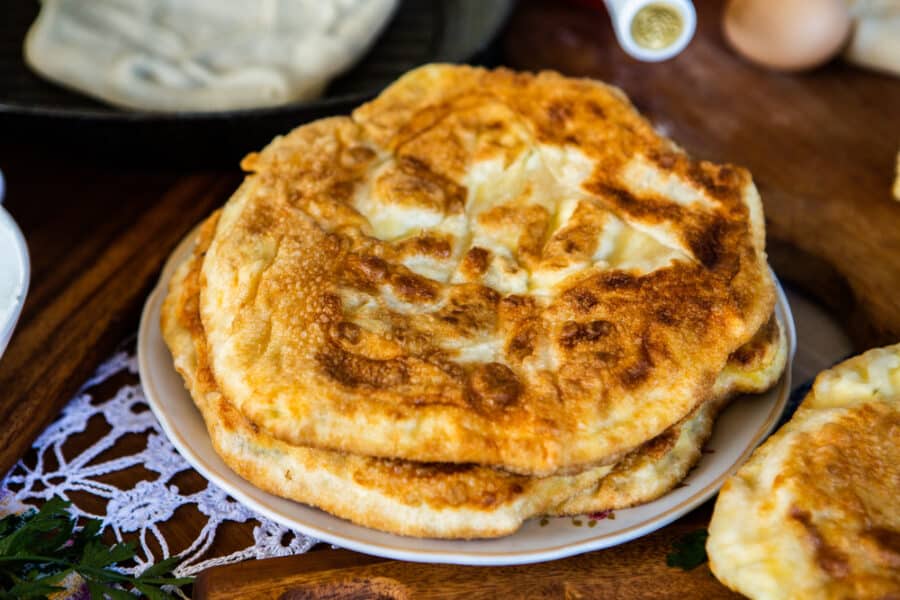 The Romanian version of a pie is different from the American version. It is usually made in a large, square tray, with one dough sheet on the bottom, a filling, and another sheet of dough on top. You can have it with sweet cottage cheese, apple, pumpkin, and even cabbage.
Romanian Drinks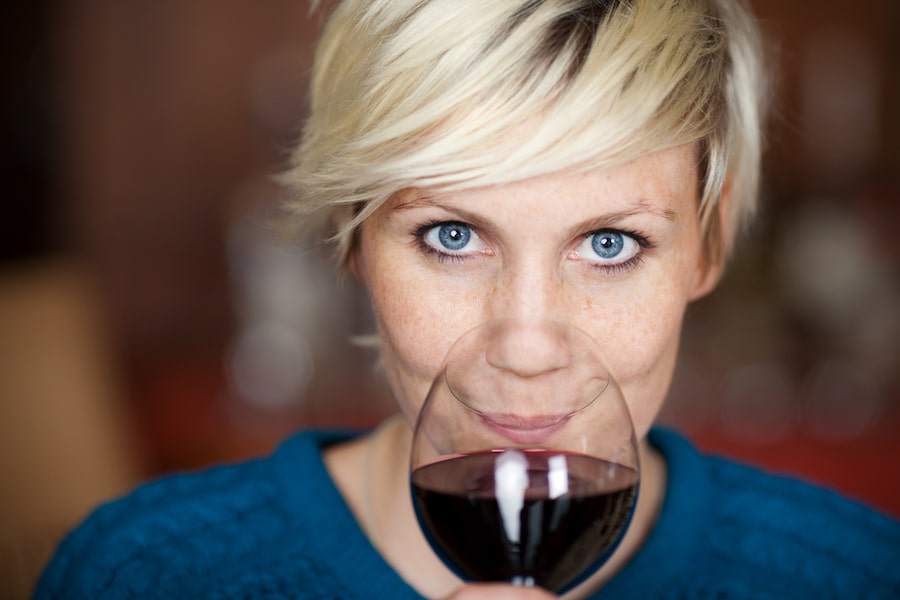 34. Romanian Wines
You can't genuinely appreciate Romanian cooking without having a pairing of Romanian wines. They are world-famous, and you will enjoy them. The best thing to do is to follow servers' recommendations, often suggesting the perfect wine pairings with traditional Romanian dishes.
Some of the most popular types of wine are Grasa, Tamaiosa, Feteasca Neagra, and Busuioaca. Popular brands include Cotnari, Jidvei, Murfatlar, and Beciul Domnesc. As far as expensive and old wines are concerned, it depends on the supplier of each restaurant.
35. Tuica
Romanians will usually test your alcohol resistance when offering tuica. This spirit can contain 40-55% alcohol by volume and is only made of fermented plums. You will also find the cereal version of tuica under the name of rachiu or the same thing as tuica under that other name.
36. Palinca
Another strong spirit, made from apples, plums, pears, cherries, apricots, and other fruits, is palinca. Just because it's not tuica, do not think it is less of a challenge to drink.
37. Visinata/Afinata
This is a sour cherry brandy, sweet yet still very high in alcohol. Romanians like to make this brandy from various fruit and compose the name of the beverage by adding –ata after the name of the fruit. Most chances are that if you stay in traditional accommodation or with locals, you will be served this beverage.
Other Romanian Food You Must Try
38. Pickles
Pickles are essential to many Romanian food recipes and Romanian cuisine in general. Most Romanians will pickle their own fruit and vegetables and compete with each other in how great the result is.
Literally, any vegetable can be pickled in a combination of salt and water. The most popular pickled foods are cucumbers, green tomatoes, small watermelons, grapes, apples, cauliflower, and carrots.
39. Mujdei
This Romanian garlic sauce is fantastic. And we expect you will develop a taste for it by the end of your trip. Or, just like the locals, you can end up ordering food you can eat it with.
You are now well versed on the best food in Romania to eat while you are on vacation. Don't forget to bring your stretchy pants so you can try all of the traditional food in Romania!